Most Angelenos will concede that LAX, the area's flagship airport, leaves a lot to be desired. While there are plans underway to modernize the airport before the 2028 Summer Olympics and create light rail transit links to points throughout the city, at the moment LAX is a hodgepodge of 9 terminals, some terrific (the Tom Bradley International Terminal specifically, but also Terminal 5 and to a lesser extent Terminals 2 and 6) and some in utter disrepair (looking at you, Terminal 3, with American's Terminal 4 and United's Terminal 7 also leaving a lot to be desired), all surrounding a heavily congested loop road.
Worse, there's no real airside connection between all of the terminals, and transfers between some terminals on opposite sides of the loop require either a lengthy bus ride through stop-and-go traffic, or a daring pedestrian dash through makeshift paths between parking garages.
At the moment, Delta flyers in Los Angeles have it the worst, since the airline relocated its operations from Terminal 5 to Terminals 2 and 3 (with additional gates at Tom Bradley).
Terminal 2 is perfectly okay, while Terminal 3 is miserable, but none of the terminals are connected airside except by shuttle bus, and the three SkyClubs (a large one in T2, and two small clubs in T3) are merely stopgaps until the flagship SkyClub is completed along with the finished "Delta SkyWay" mega-terminal.
(As a point of example, I just flew Delta to and from Tokyo, and had to check in at Terminal 2, but take a shuttle bus to the gate at Tom Bradley, all of which took much longer than it should have.)
In any event, Burbank Airport — officially Bob Hope Airport, and now marketed as "Hollywood Burbank Airport" — has long been the preferred alternative for many L.A. residents, particularly those in the San Fernando Valley, Pasadena, Hollywood and Silver Lake, where it's a far quicker drive than the slog to LAX.
Burbank Airport is terrific in so many ways — uncongested, small and simple to navigate. Although it lacks the "amenities" of a bigger airport, the convenience means you can pull up practically to the gate and spend less time actually waiting in the terminal area.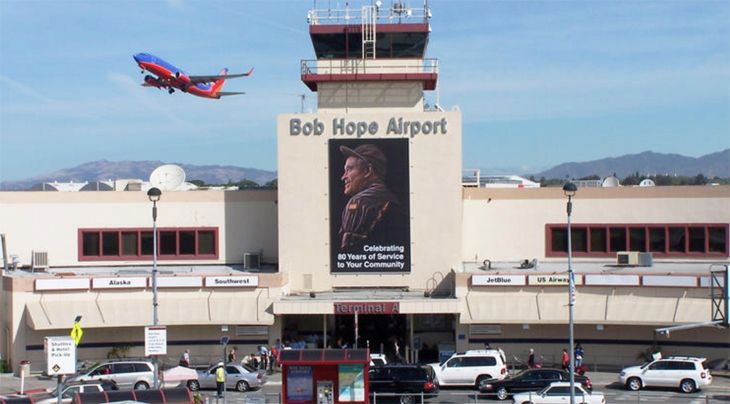 The drawback with Burbank is that there isn't much in the way of flight connections. It's great for quick hops to Las Vegas, the Bay Area or the Pacific Northwest. JetBlue has long offered a redeye flight to New York-JFK (and now offers a redeye to Boston), though not with its Mint service. But generally speaking, it's not a great airport for flying between Los Angeles and the East Coast.
Starting in July 2019, however, Delta will be launching twice-daily nonstop service between Burbank and Atlanta on a 737-700, which is a bit of a game-changer, at least for L.A. based Delta loyalists.
Moreover, and probably more relevantly, it's a route that's tailor-made for the entertainment industry. Burbank Airport is an easy 10-minute drive from Walt Disney Studios (and ABC's entertainment division) and Warner Brothers Studios and a 15-minute drive from Universal Studios (and NBC's entertainment headquarters) and CBS Studio Center.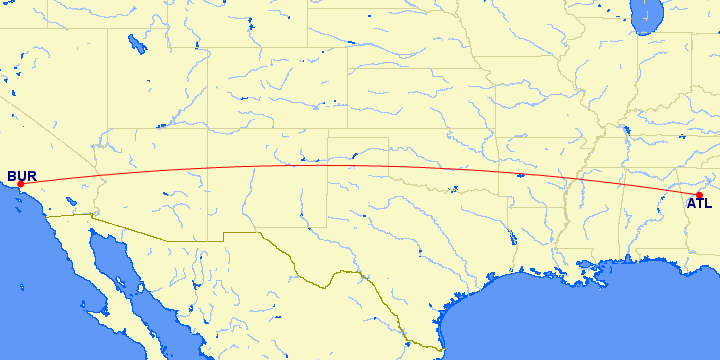 While most television and movie production used to take place in Southern California, a huge number of shows and films are now produced in the Atlanta area, which has strong tax incentives geared toward attracting the entertainment business.
In fact, Georgia sees more feature film production annually than the entire state of California. Film and TV executives and stars, however, still live in Los Angeles, so the introduction of a convenient nonstop will undoubtedly mean that the first class cabin will have some guaranteed celebrity sightings.
For non-entertainment industry folks, however, this flight is still great news. While I'd still take a nonstop from LAX over a one-stop out of Burbank, others — particularly those who live within spitting distance of Burbank Airport — might choose otherwise.
And if I were connecting in Atlanta anyway to fly to an onward destination, I'd strongly consider jumping on the Burbank flight instead. The fact that Delta's operations out of LAX are currently in a "pardon our dust" phase makes this all the more appealing.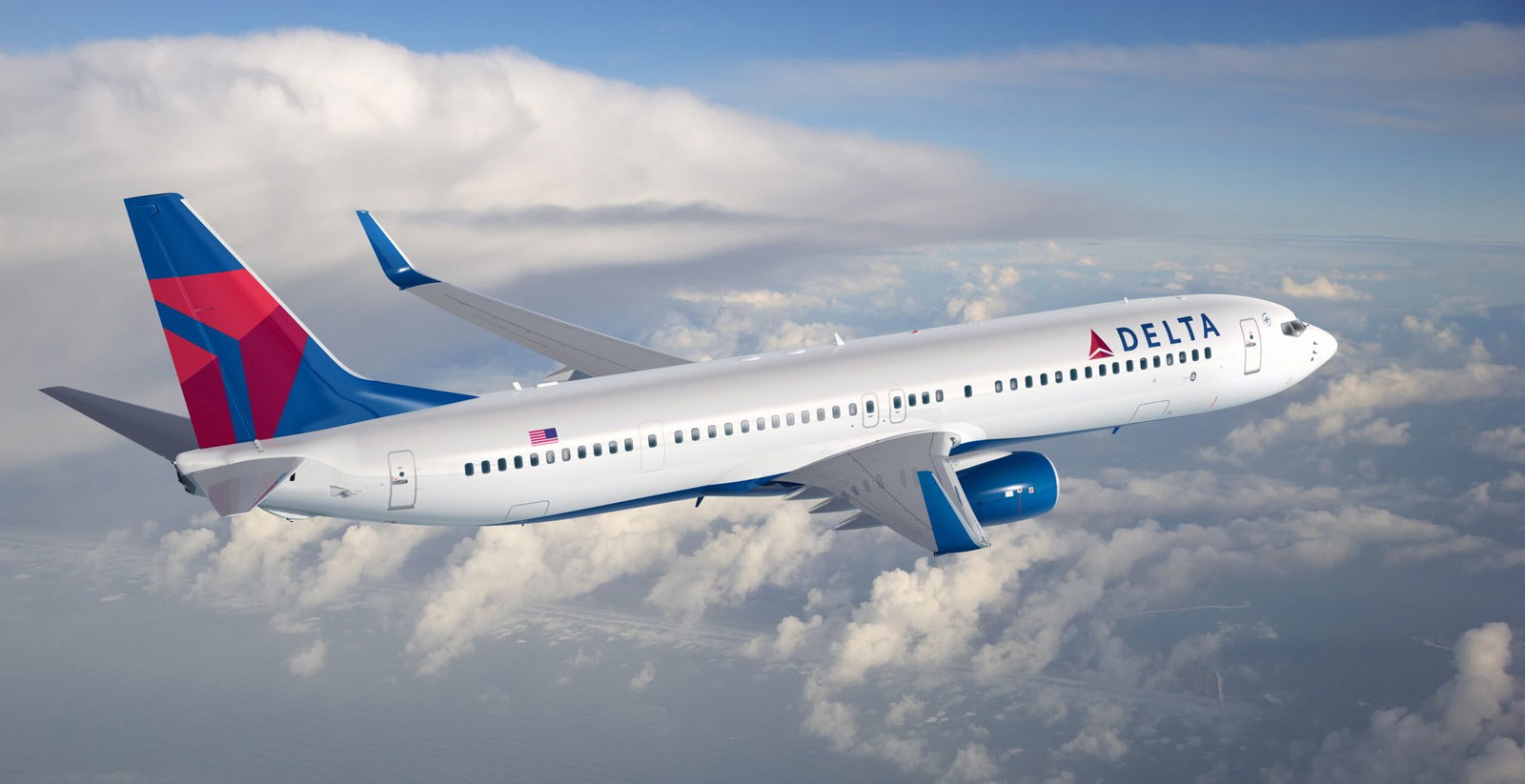 Flights are currently bookable and will debut on July 8, 2019, with the following schedule:
Depart ATL at 8:50 a.m., arrive BUR at 10:27 a.m.
Depart BUR at 11:15 a.m., arrive ATL at 6:58 p.m.
Depart ATL at 7:15 p.m., arrive BUR at 8:52 p.m.
Depart BUR at 9:45 p.m., arrive ATL at 5:28 a.m. the next day
The 737s will feature 12 seats in the First Class cabin, 18 in Comfort+, and 94 in the main cabin.
The Burbank-Atlanta flight will be in addition to another new Southern California route Delta is launching in 2019, with daily nonstop service between Atlanta and Ontario International Airport (on a 737-900ER) commencing April 22, and with an additional frequency commencing June 9, 2019.