Delta is the first US airline to take delivery of the Airbus A220 (formerly known as the Bombardier CSeries). This is a fabulous plane from a passenger experience standpoint, and the airline has 75 of these planes on order. In terms of size, the A220 is between your average regional jet and average mainline narrowbody jet, so it serves a useful purpose.
The first Delta A220 will be delivered soon, and it has already been painted in Delta colors, and looks sharp. With the airplane soon joining Delta's fleet, they've finally revealed more details about what we should expect from the plane, including some snazzy interior photos.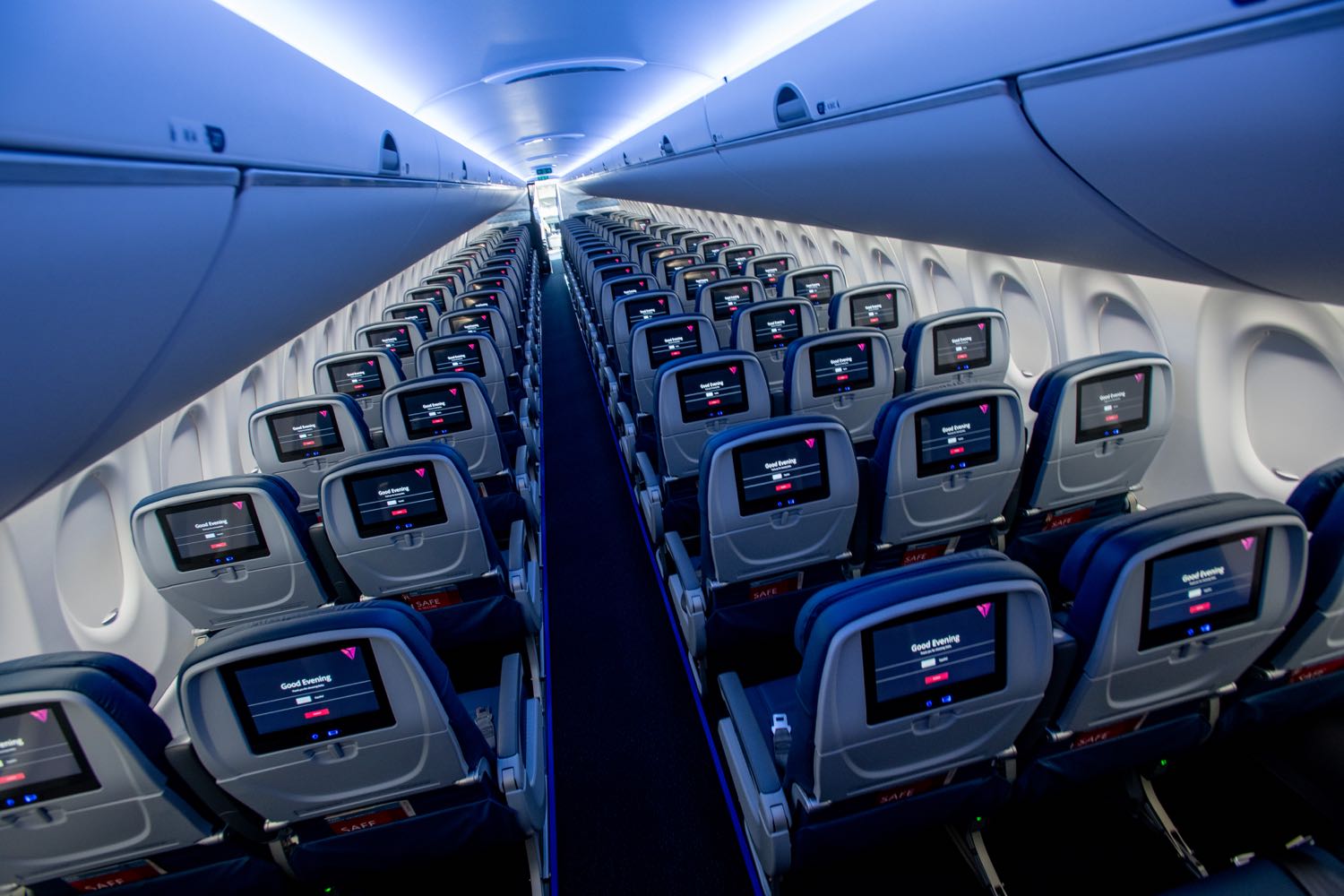 Delta A220 interior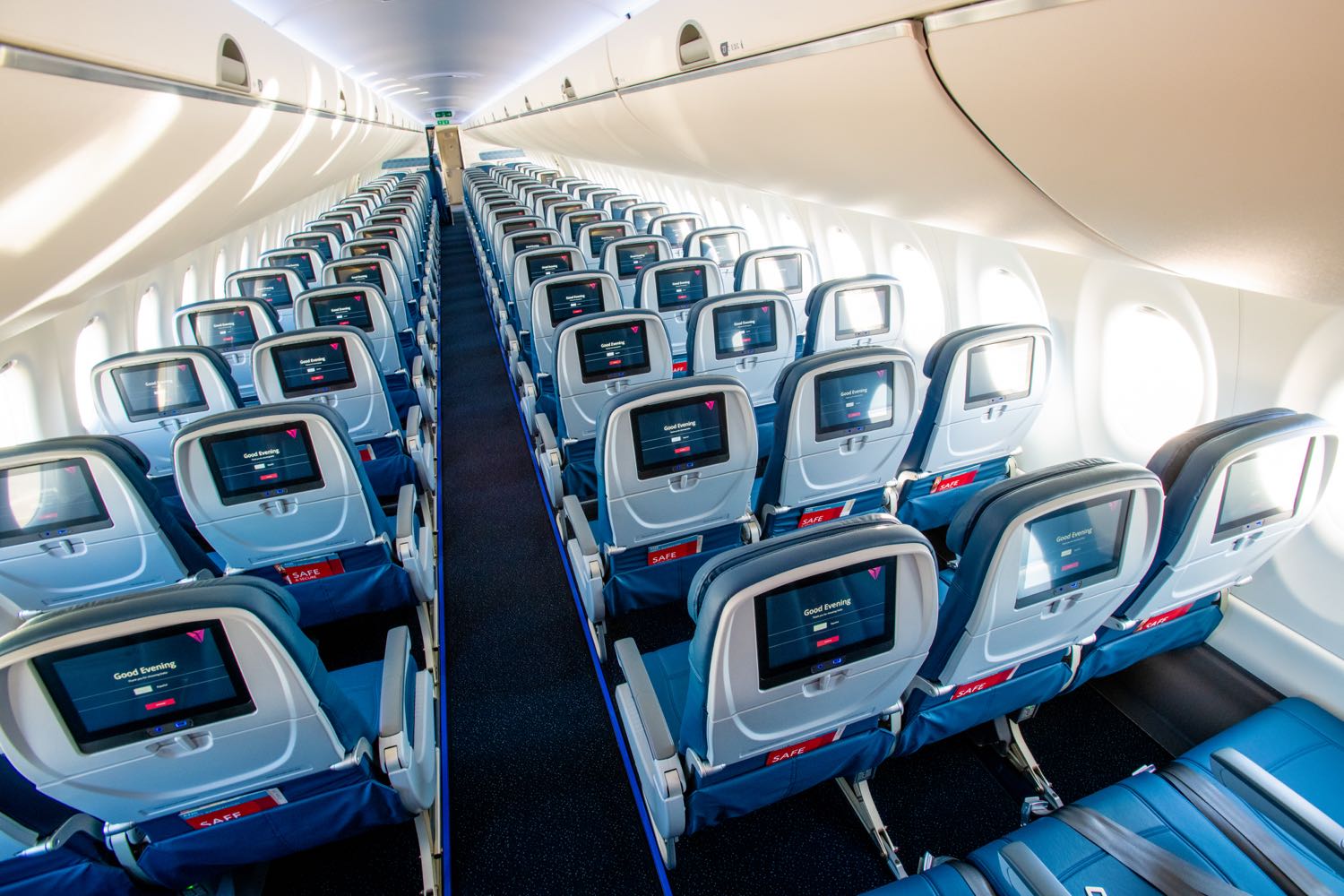 Delta A220 interior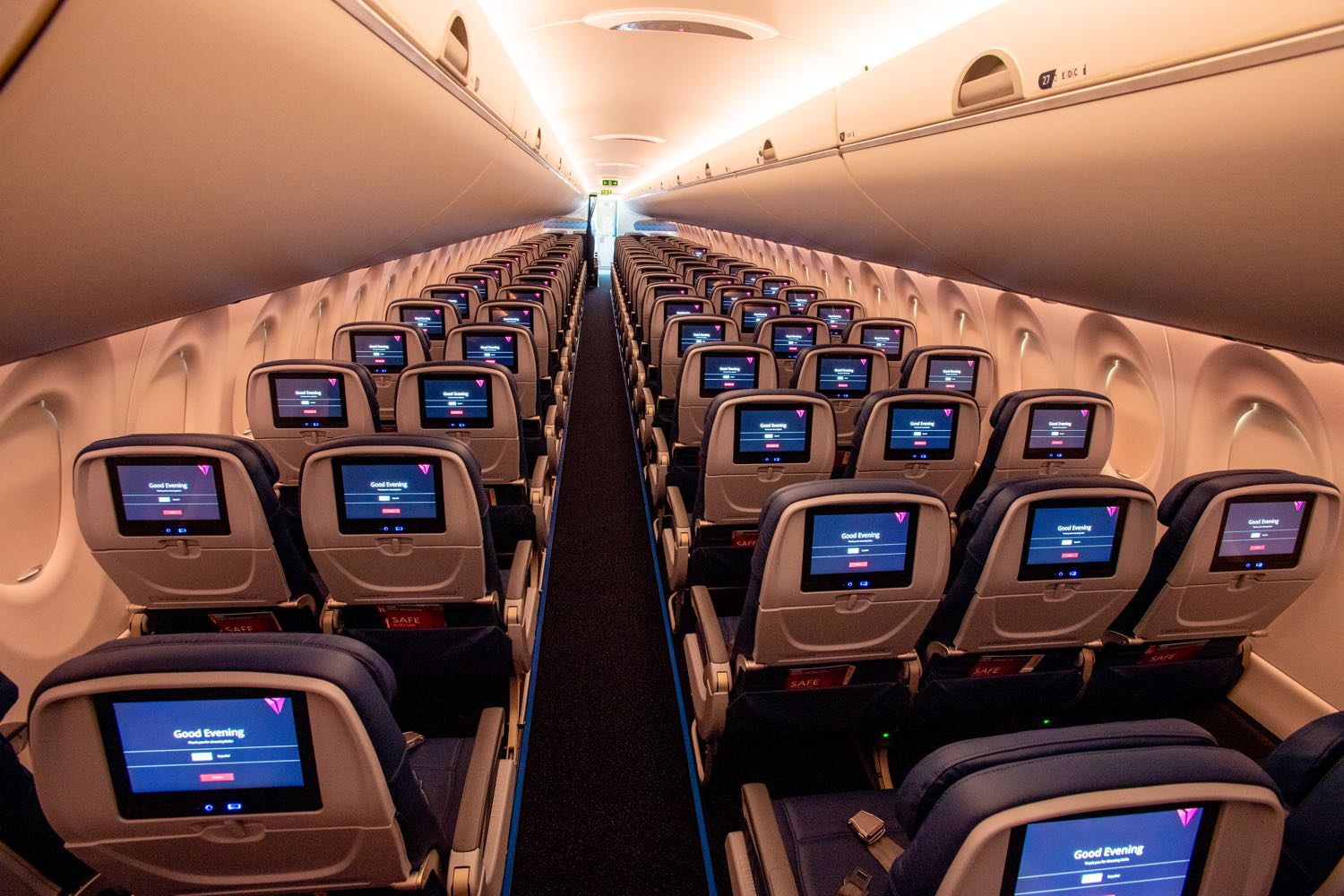 Delta A220 interior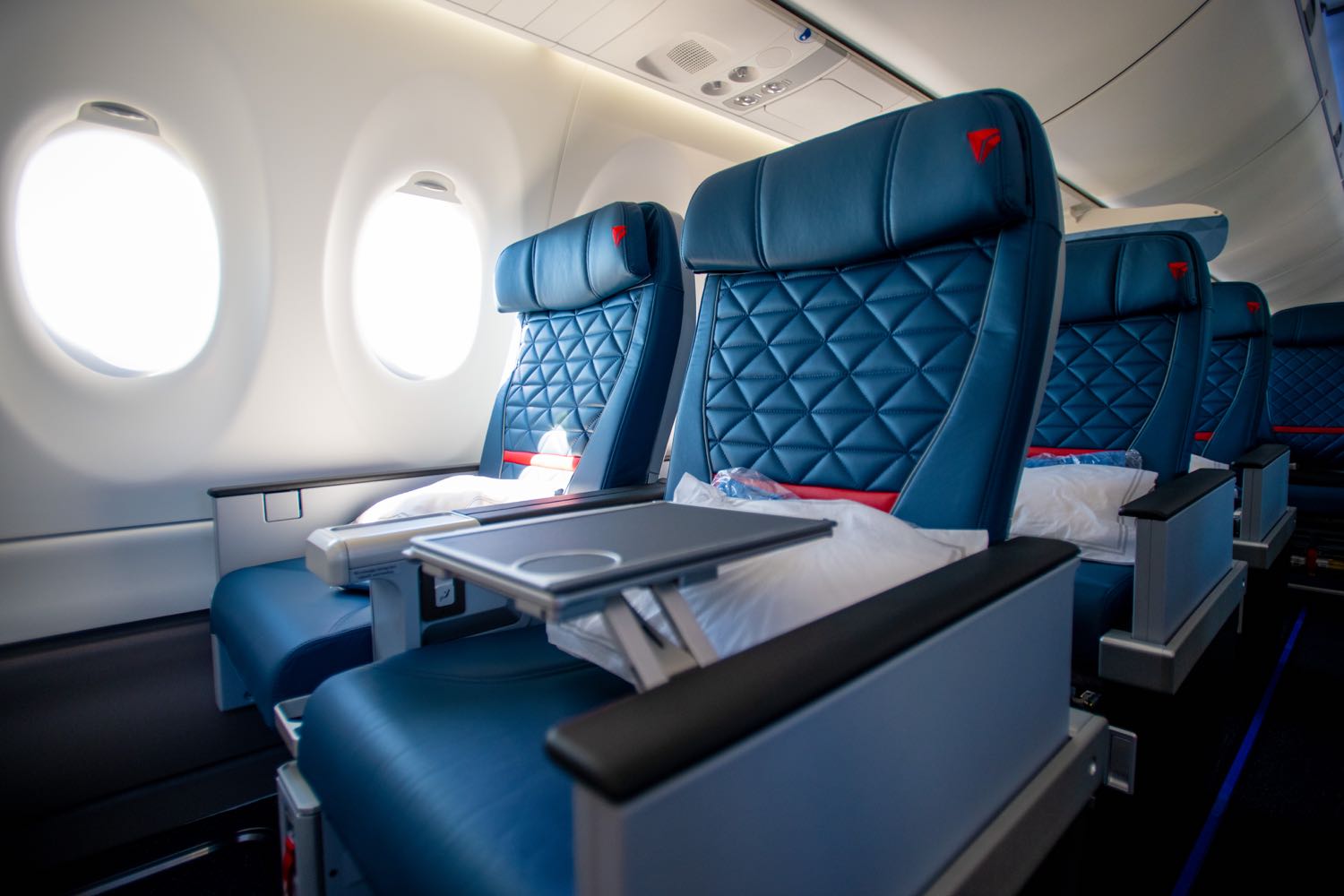 Delta A220 first class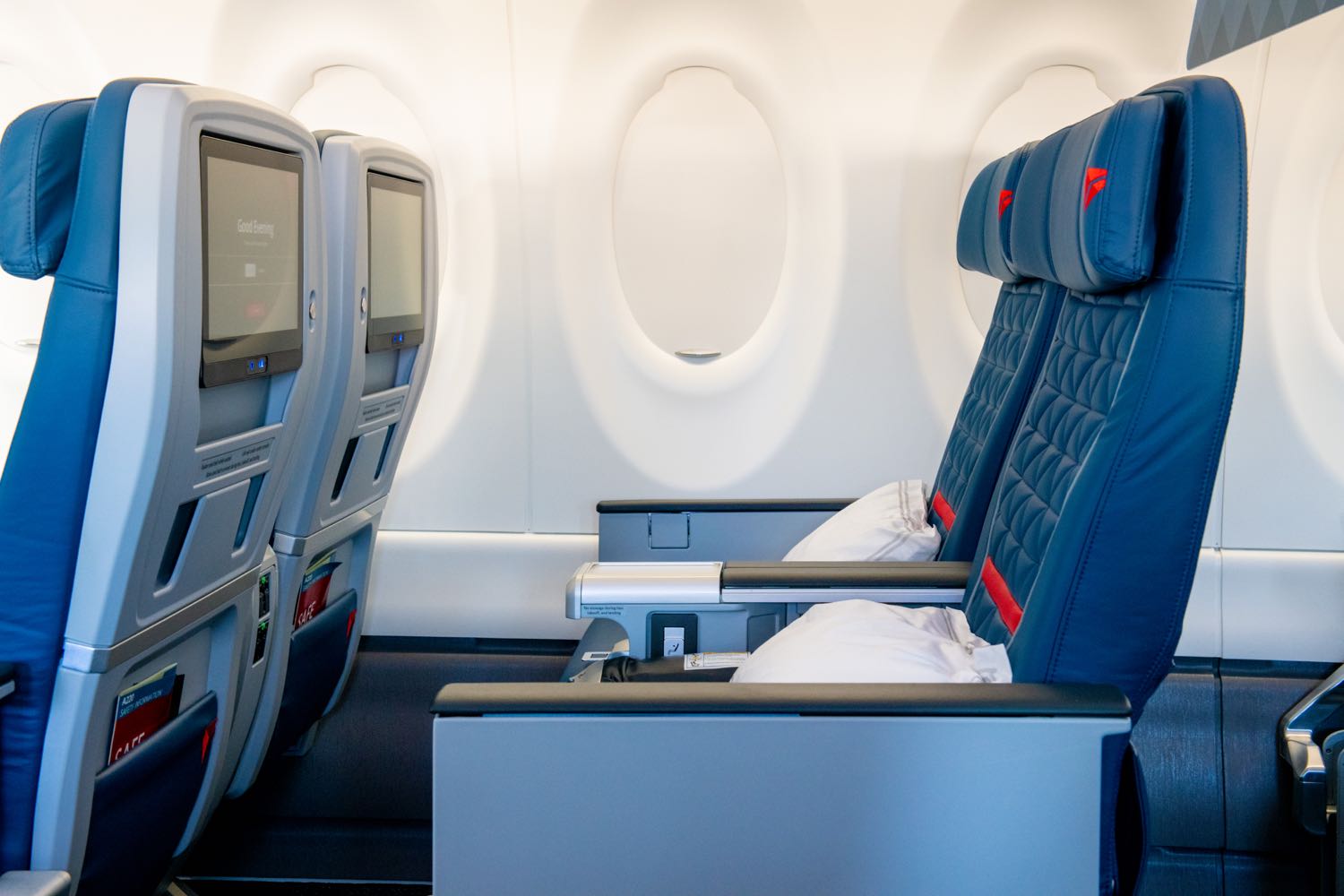 Delta A220 first class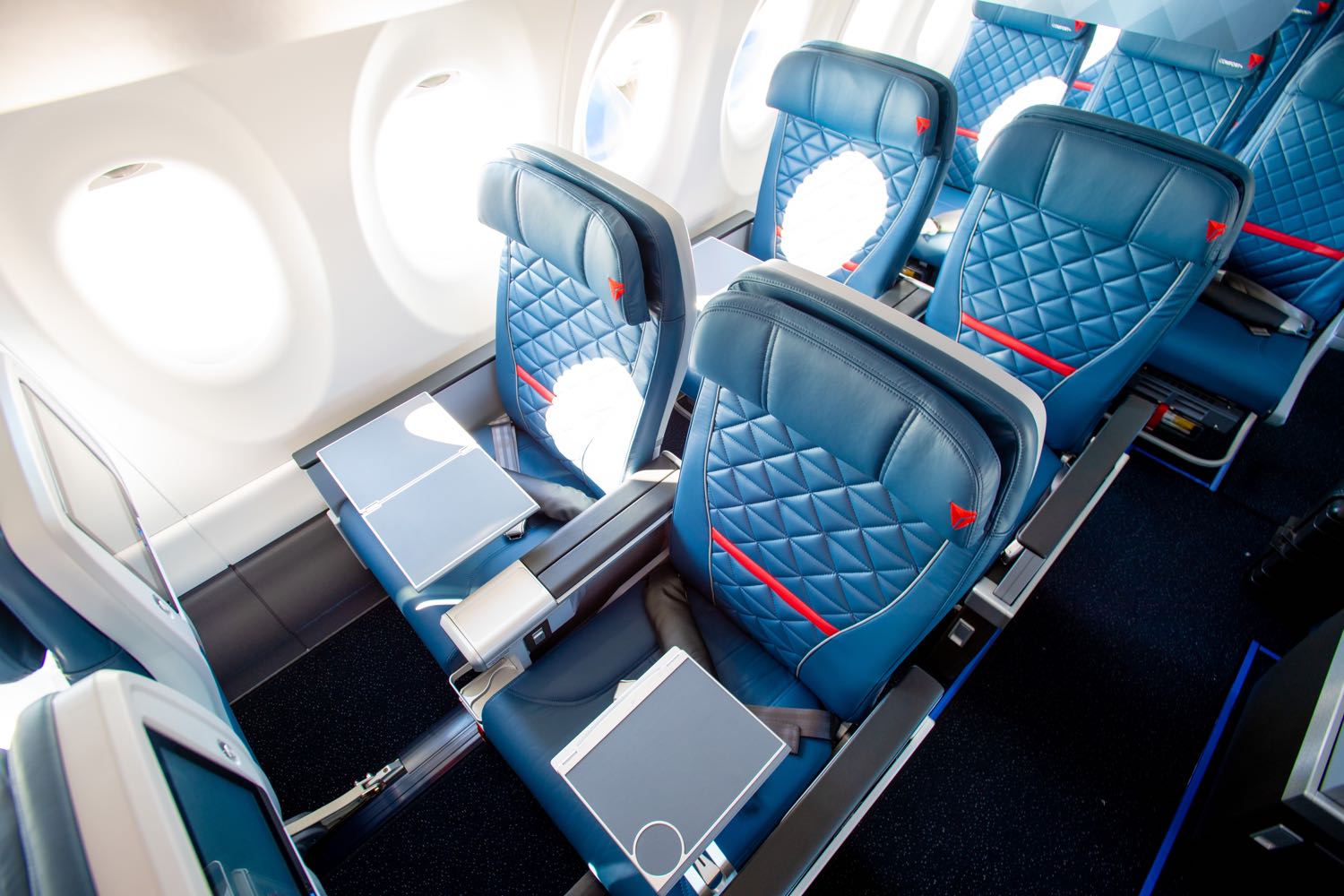 Delta A220 first class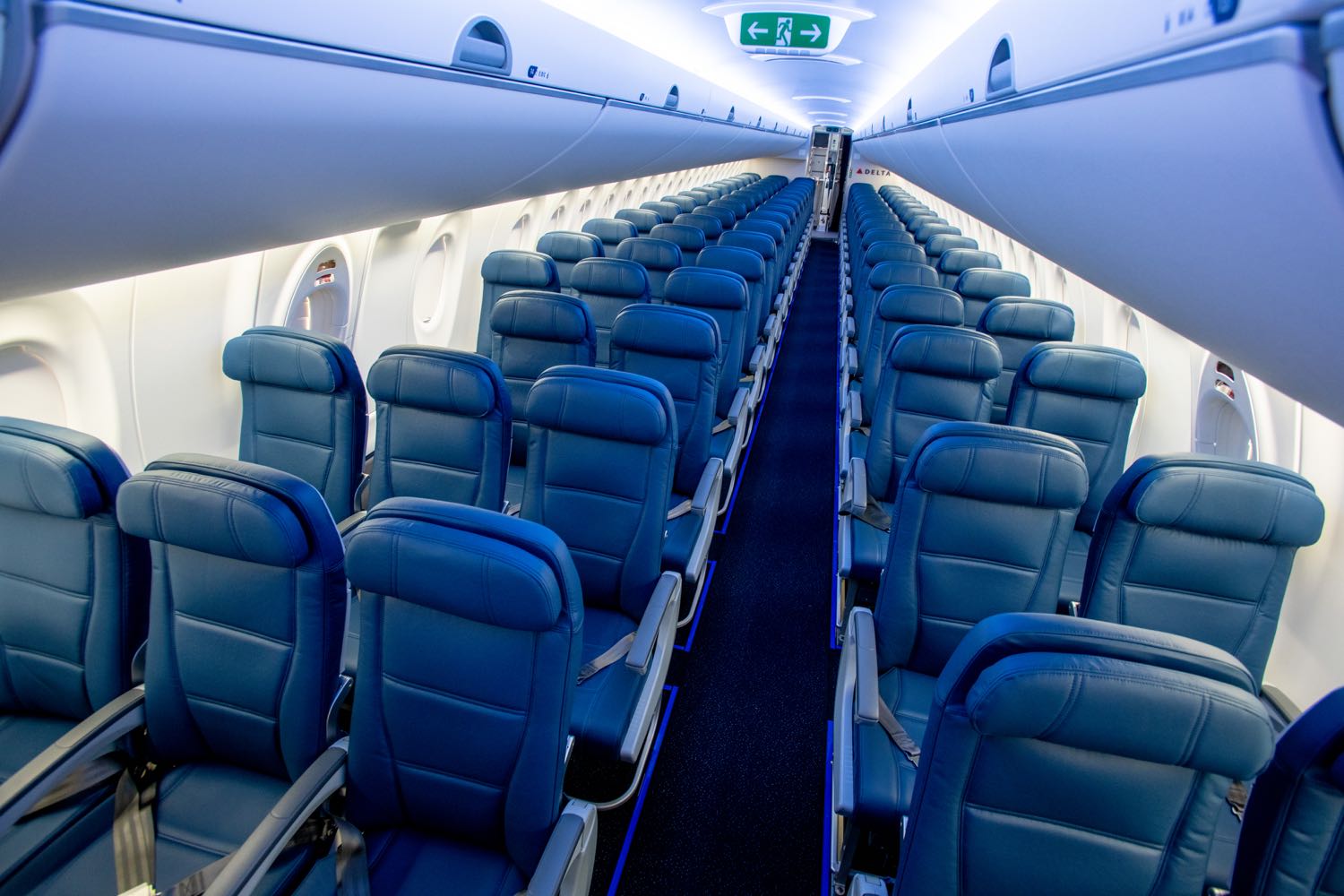 Delta A220 economy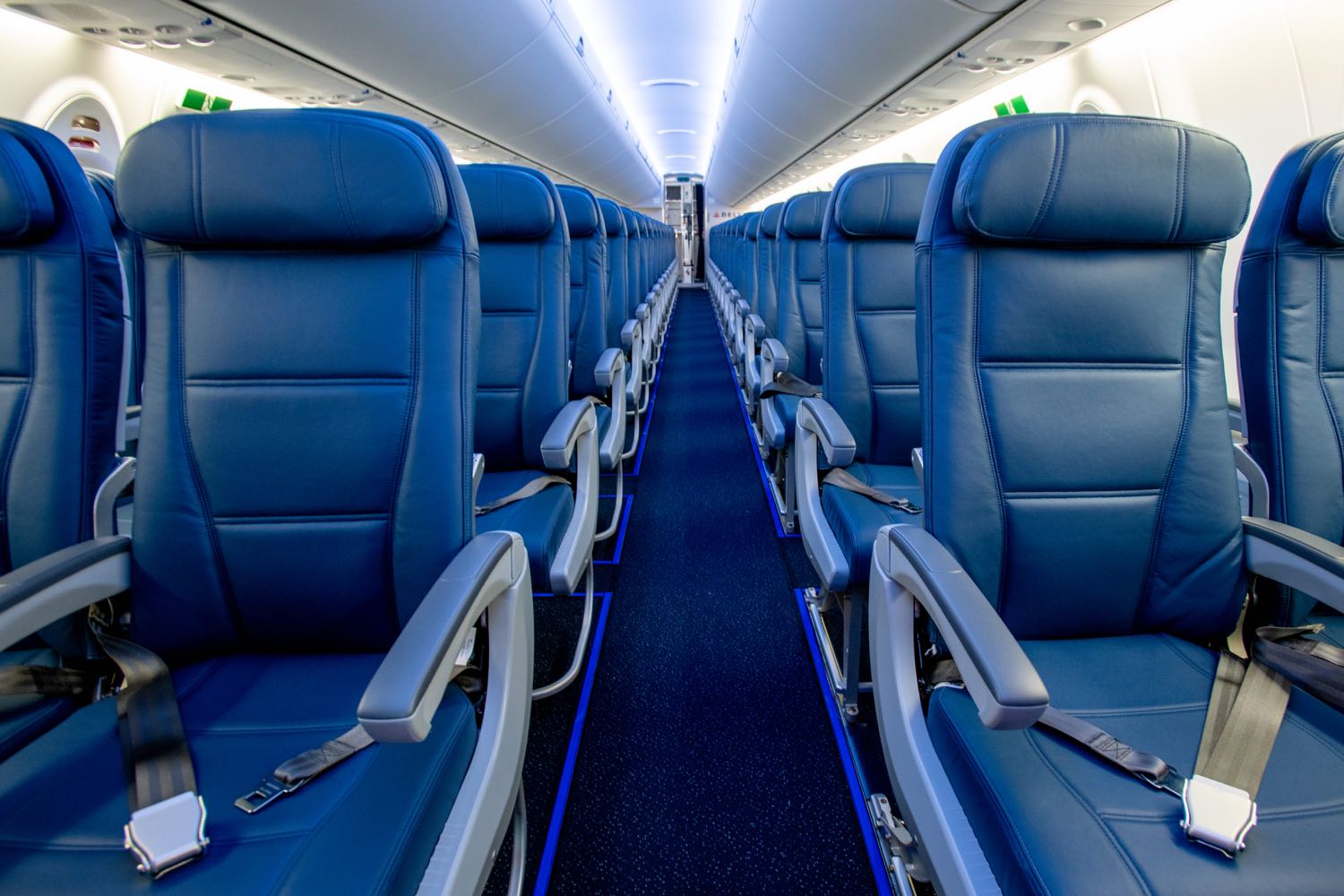 Delta A220 economy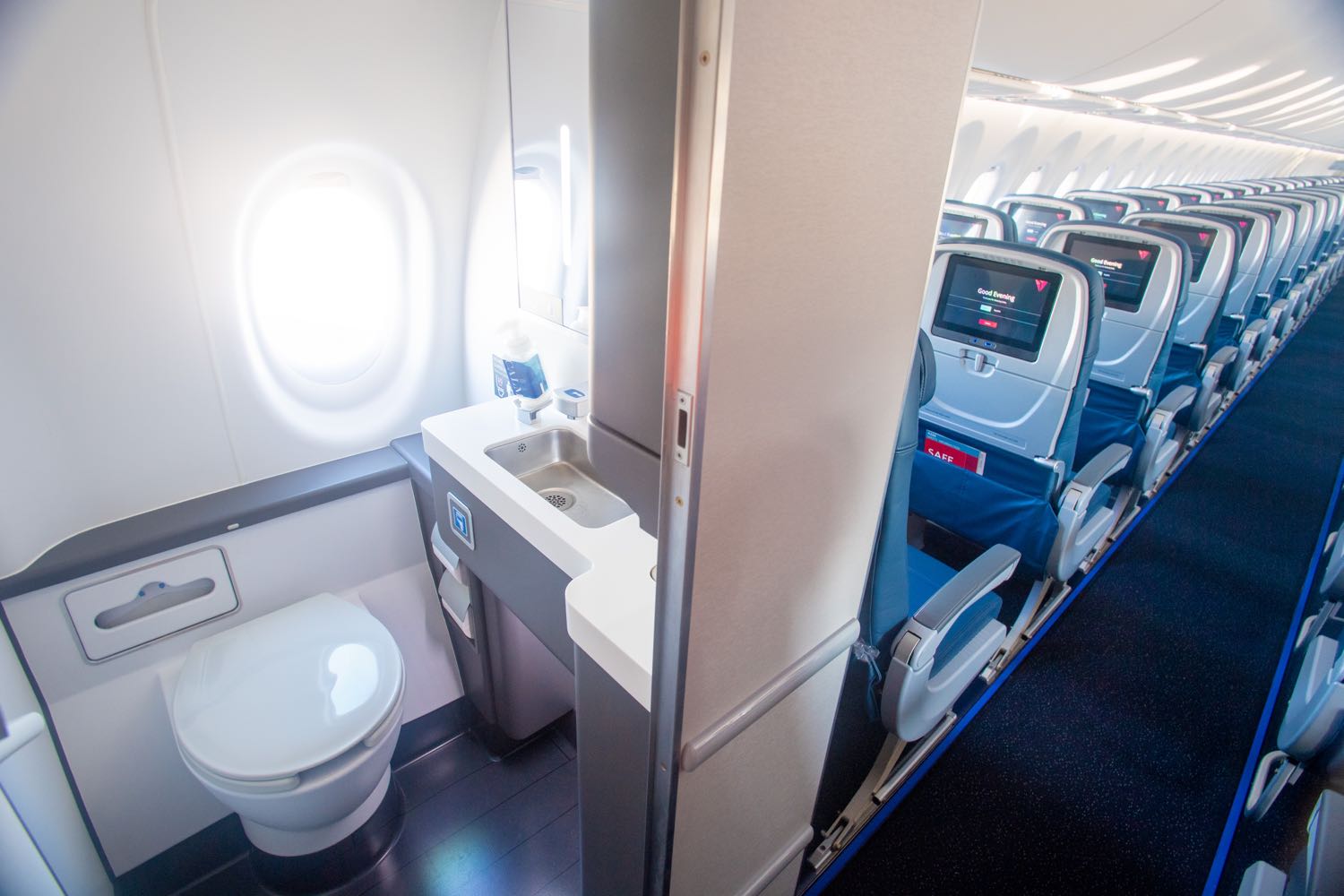 Delta A220 lavatory
This is in addition to a video from a few weeks ago showing parts of the production and paint process:
Here are the routes that Delta says will initially feature the A220:
New York LGA to Boston as of January 2019
New York LGA to Dallas as of January 2019
Detroit to Dallas as of March 2019
New York LGA to Houston as of April 2019
Salt Lake City to Dallas as of May 2019
Minneapolis to Dallas as of June 2019
Houston to Detroit and Minneapolis as of July 2019
Houston to Salt Lake City as of July 2019
New York JFK to Dallas as of August 2019
It's interesting how Dallas is a focus for the A220, it seems, with them eventually flying the A220 to Dallas from just about all their hubs.
So, what should we expect onboard? The Delta A220 will have a total of 109 seats, including 12 first class seats, 15 Comfort+ seats, and 82 economy seats. The plane will also feature seatback entertainment at every seat and Gogo 2Ku Wi-Fi. Seats in economy will be 18.6″ wide, making them the widest economy seats in all of Delta's fleet.
That's in addition to the generally awesome traits of the A220, including large windows, large overhead bins, and a sleek cabin.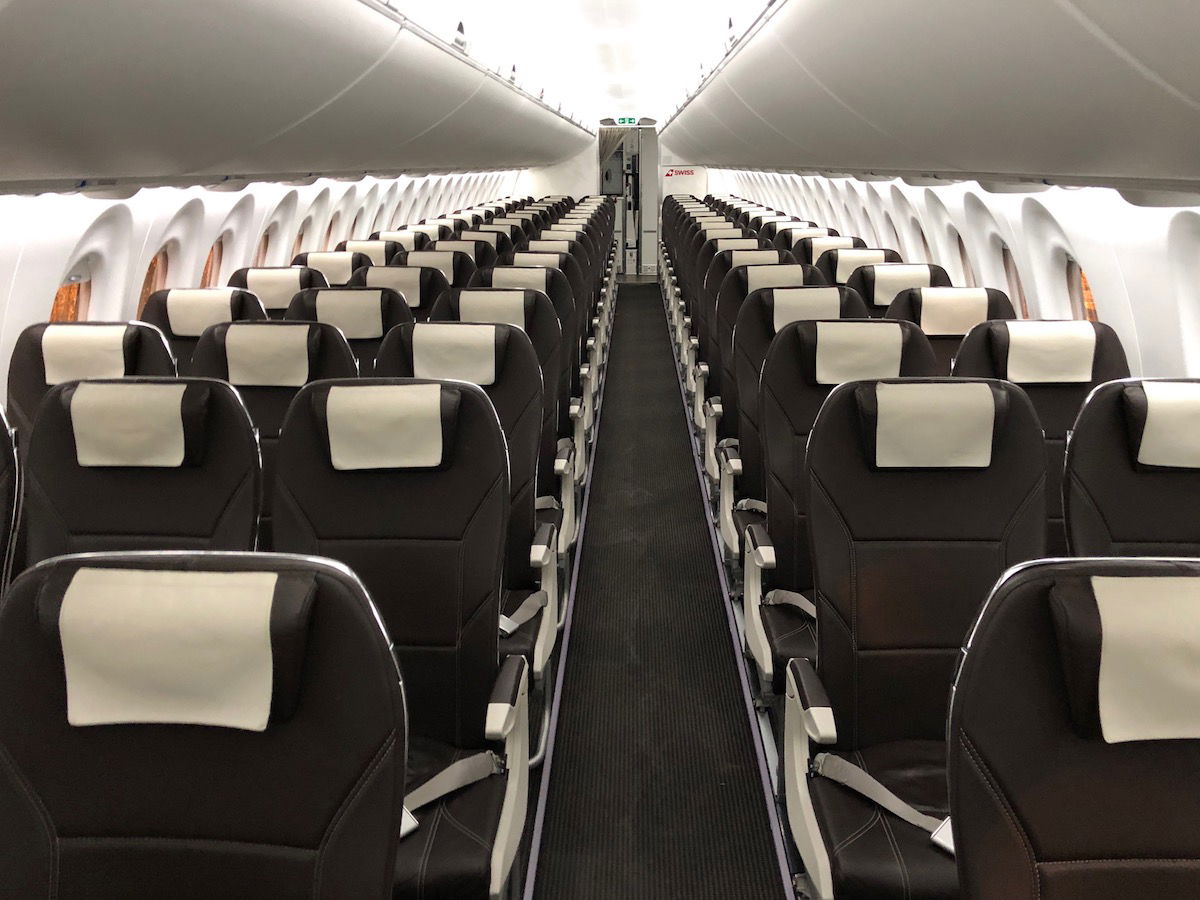 Swiss Airbus A220 cabin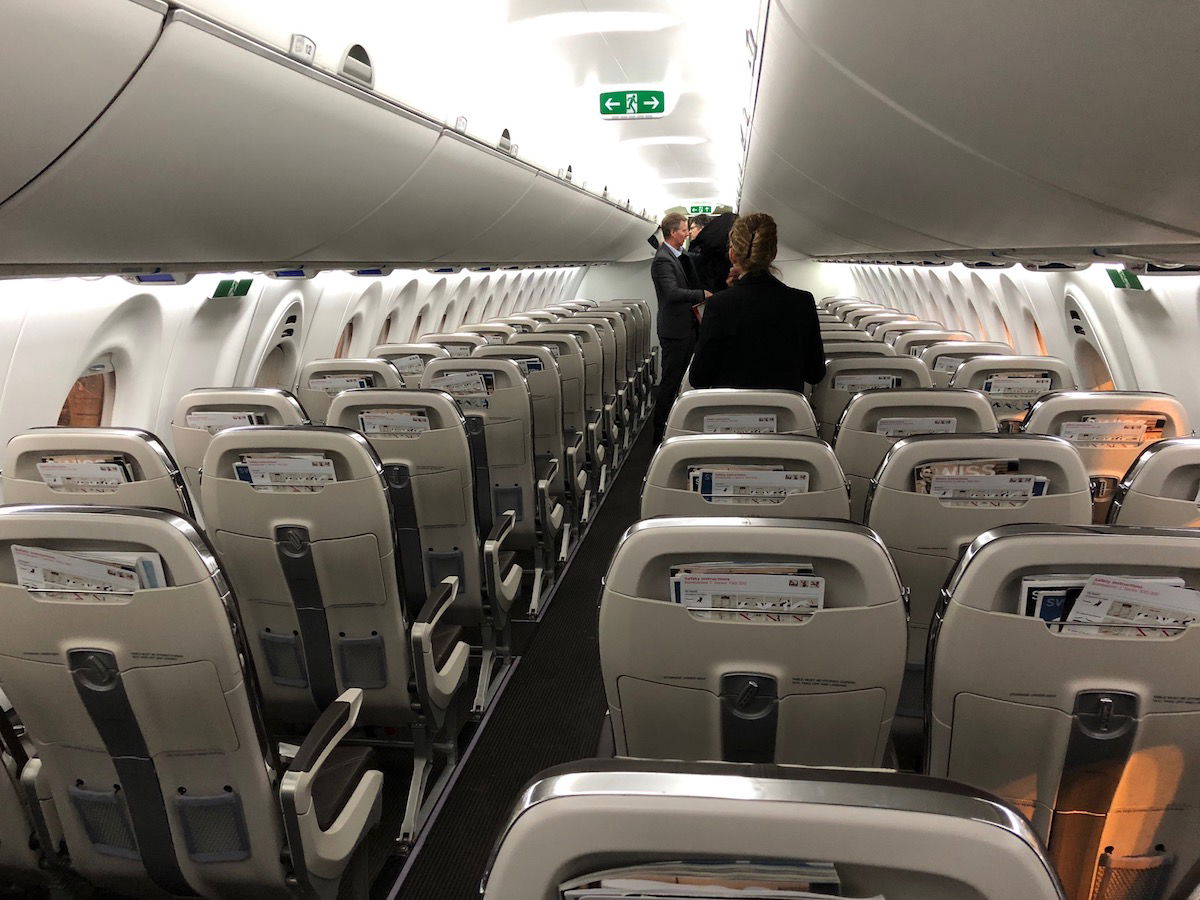 Swiss Airbus A220 cabin
Are you excited to see the A220 join the Delta fleet?