While Wyndham is the largest hotel franchising company in the world in terms of number of properties (the company has 9,300 hotels in 90 countries), I don't talk all that much about its loyalty program, Wyndham Rewards.
Wyndham Rewards has just launched its newest global promotion, valid for stays this summer. This offer has the potential to be pretty lucrative, especially for those making shorter stays.
Wyndham promo: stay twice & earn a free night
With Wyndham Rewards' new promotion, members can earn 7,500 bonus points after completing two qualifying stays. This bonus can be earned up to two times, for a total of 15,000 bonus points. The offer is valid for stays between May 16 and September 6, 2022.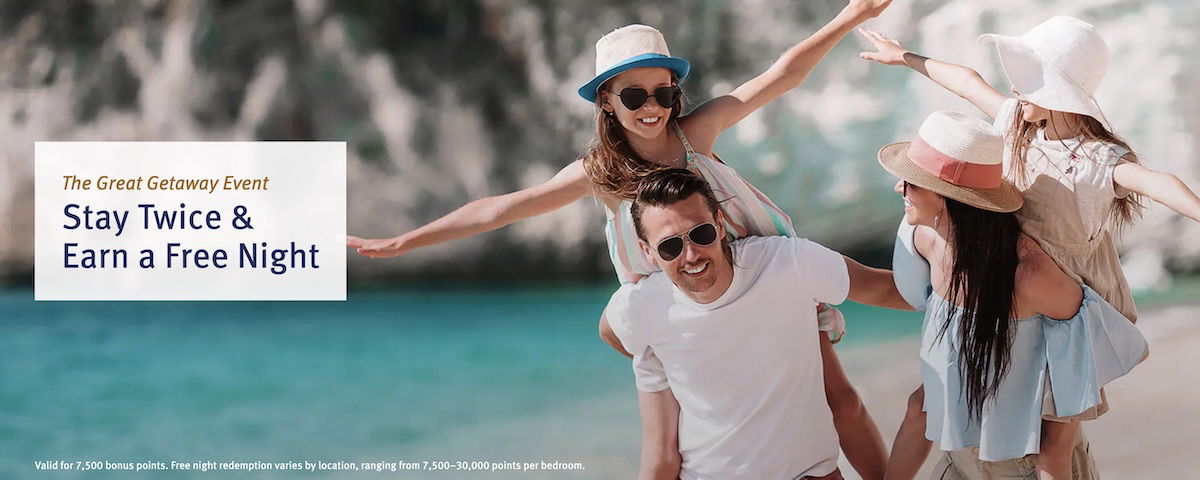 Here are the basic terms to be aware of for Wyndham's promotion:
This is valid for stays booked by September 2, 2022
You must complete your qualifying stay by September 6, 2022
Registration is required prior to booking your first eligible stay; unfortunately previously booked stays don't qualify for this promotion
Stays must be booked directly through Wyndham, either through the website or mobile app
Bonus points will post within two to four weeks of a qualifying stay
You can earn up to 15,000 bonus points during this promotion, which you'd unlock after four stays

For context, these bonus points are in addition to the ones you usually earn. Typically you earn 10x Wyndham Rewards points per dollar spent, and that doesn't factor in any elite bonuses or credit card bonuses.
Redeeming Wyndham Rewards points
When it comes time to redeem Wyndham Rewards points, there are three tiers of hotels:
About a third of properties cost 7,500 points per night
A majority of properties cost 15,000 points per night
A few hundred properties cost 30,000 points per night
As you can see, with this offer you can earn a total of up to 15,000 bonus points after four stays, which would be enough for two nights at Wyndham Rewards' lowest tier of hotels, or one night at mid-tier hotels.
For your first four stays you're earning an average of 3,750 Wyndham Rewards bonus points per stay. Personally I value Wyndham Rewards points at 0.7 cents each, so to me that's an incremental $26.25 in return per stay. That's pretty good if you're making a short stay at an inexpensive property, while it's less lucrative if you're making a longer stay at a more expensive property.
If you're looking to earn more Wyndham points:
Bottom line
Wyndham Rewards has just launched its summer 2022 promotion. With this offer, you can earn 7,500 bonus points after completing two stays, and you can take advantage of this offer up to twice, meaning you can potentially earn 15,00 bonus points.
This is a pretty solid offer, especially if you frequently make shorter stays with Wyndham.
Do you plan on taking advantage of this Wyndham promotion?