World of Hyatt seems to be in the process of sending out targeted promotions, marking the first real promotion from the program in 2023. While members should be emailed about these offers, many (including me) are able to register without having received an email. Fortunately there's a secret way to check eligibility.
While a targeted promotion is nice, the implications probably aren't great for there being a global promotion.
Basics of World of Hyatt's targeted promotions
World of Hyatt's last global promotion ended on December 20, 2022, and there has been no indication of another global promotion coming anytime soon. It would appear that World of Hyatt is instead focusing on targeted promotions for the start of 2023.
While there are several types of offers, they're all valid starting January 9, 2023, registration is required by February 28, 2023, and stays must be completed by March 19, 2023.
So, what kind of promotions are we seeing? There are offers for everything from free night awards, to double elite nights, to bonus suite night awards, to bonus points. Here are some of the targeted offers we're seeing, along with their registration pages (thanks to the folks in the FlyerTalk thread about this offer for compiling the details):
There may be other versions as well. While you can just click the above links and try to register for each, there's another way to tell which offer you may be targeted for, as I'll cover below.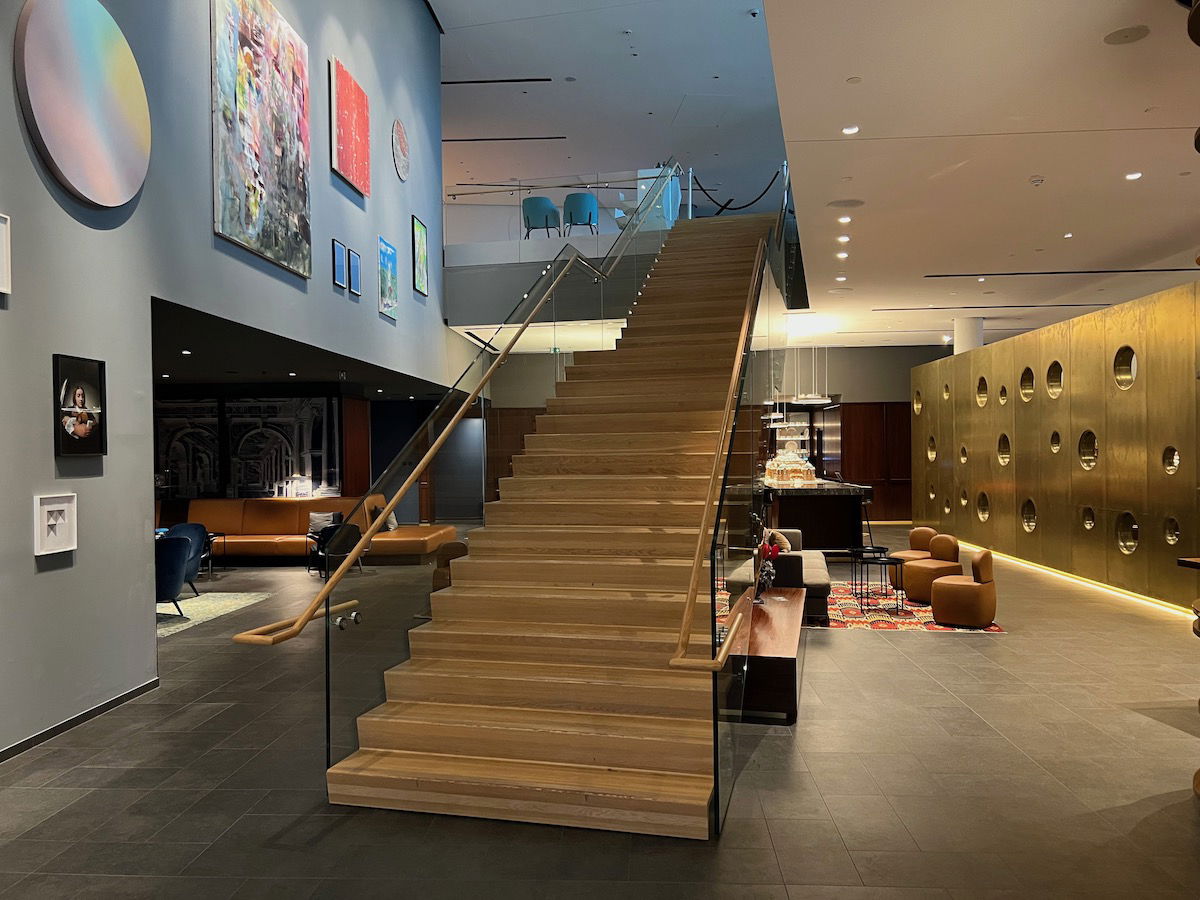 How to check your World of Hyatt promotion eligibility
Logistically it sure would be nice if World of Hyatt had a central promotion dashboard in member accounts, so that you could easily see what you're eligible for, rather than relying on receiving an email.
Fortunately there's a workaround to checking which promotion you're eligible, as noted in the same FlyerTalk thread as above. To check your promotion eligibility, first log into your World of Hyatt account and go to your main account page…

Anywhere on that page, right click and then select the "View Page Source" option.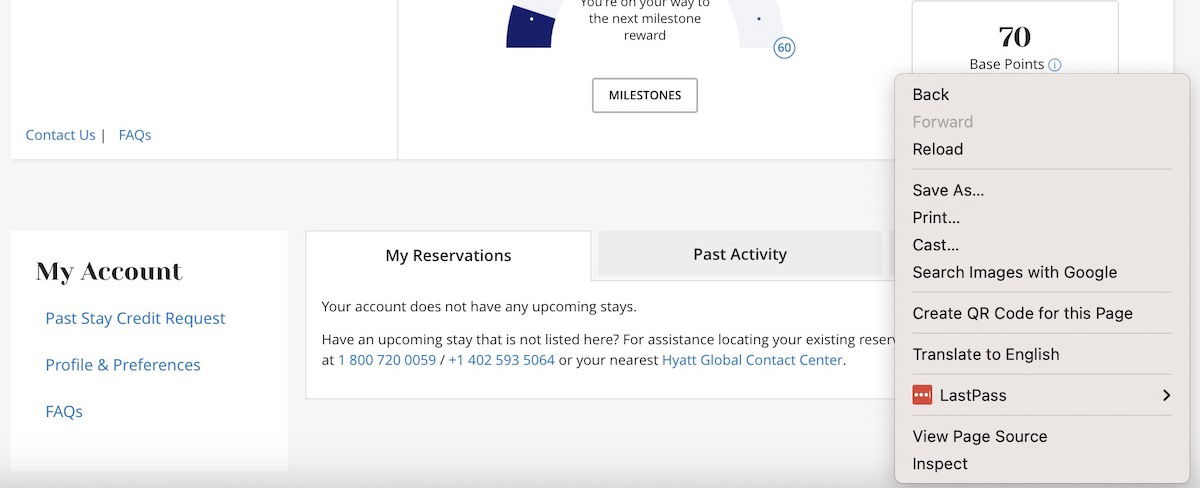 You'll now want to search the page for "TARGRET" or "TARGT" (using the Ctrl+F command). I then found the following text in my account related to that:
TARGETFNA2
That "FNA2" code is the offer I'm eligible for, so I then went to the following URL (just replace the last few letters and numbers with what you're eligible for):
"https://world.hyatt.com/content/gp/en/targeted-offers/fna2.html"
That brought me to the below promotion page, and I was able to register for the offer. So I can earn a Category 1-4 free night award after completing a stay of at least three nights. That's better than nothing, but also hardly exciting, especially as it doesn't scale.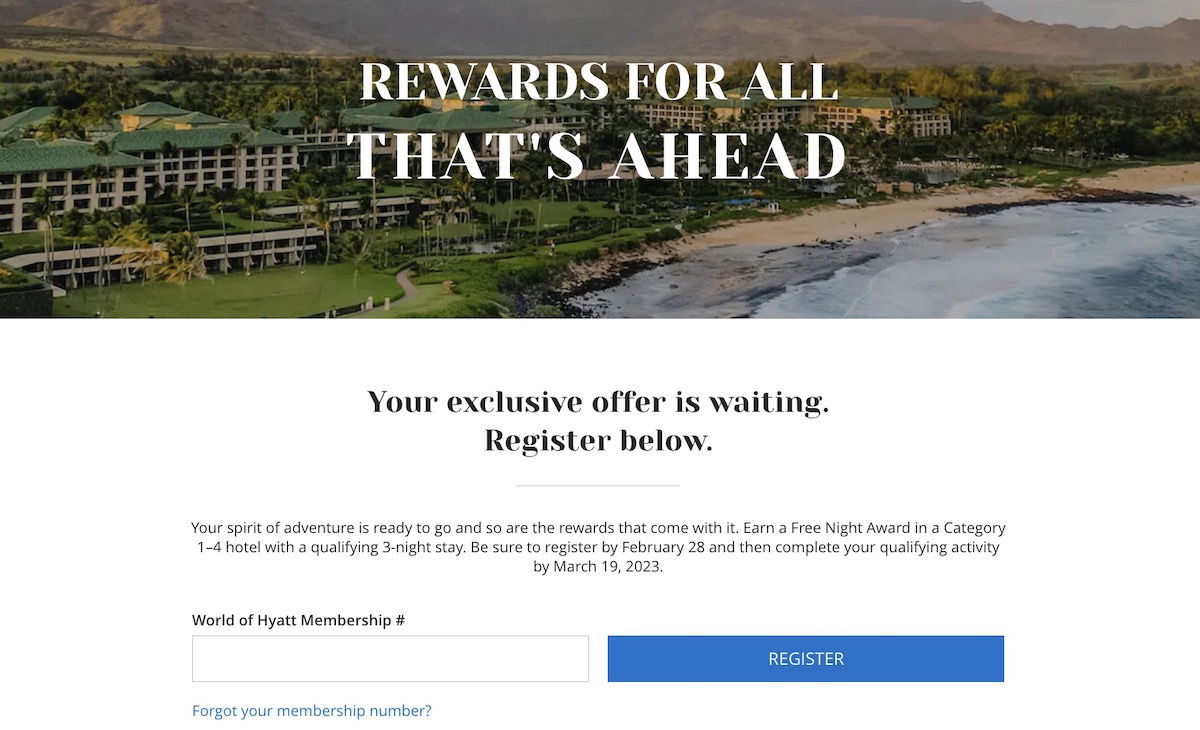 I find the execution here to be really confusing and quite poor. Does Hyatt really want us going through the page source code of our accounts, or why are we not being emailed on the promotion start date about offers we're allegedly eligible for?
I guess there's no global promo coming soon
I had kind of assumed this was the case anyway, but I think it's safe to say that at this point we won't see another global promotion from World of Hyatt in the next couple of months:
World of Hyatt is unlikely to offer this targeted promotion on top of a global promotion, as that would just be too rewarding
Based on when World of Hyatt has historically launched promotions, it's not unusual to see a promotion being skipped for the first part of the year
My guess is that we'll see the next global promotion from World of Hyatt offered starting in April 2023
As you'd expect, members have mixed feelings about targeted promotions. Those targeted for a great offer are probably pretty happy, while those targeted for no offer or a poor offer are probably less enthusiastic, since they feel their loyalty is taken for granted.
I guess I shouldn't be surprised that I received a pretty weak offer, give that I'm quite loyal to Hyatt. I finished 2022 with 100+ elite nights, so I can understand why the program feels it doesn't have to incentivize me that much further.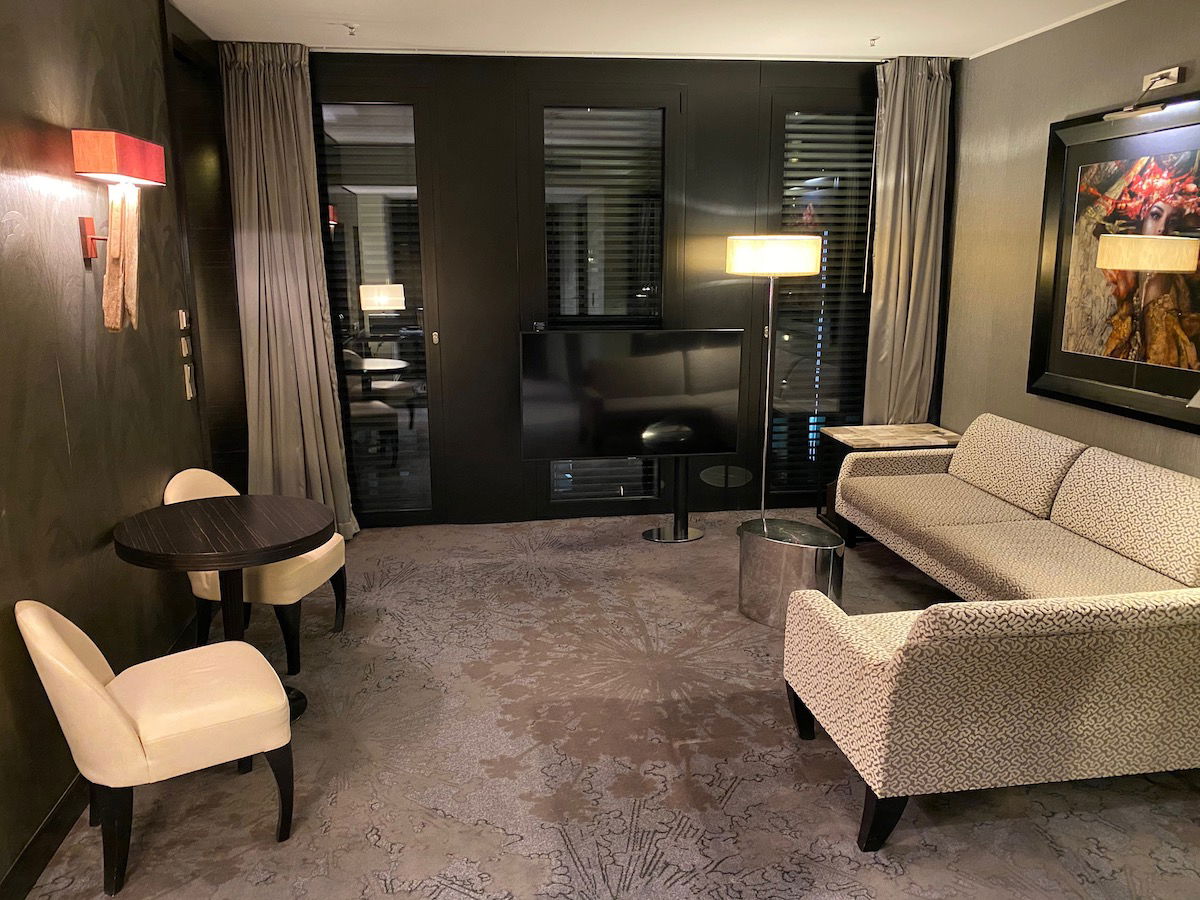 Bottom line
World of Hyatt has launched several different targeted offers for stays through March 2023. We're seeing offers for everything from bonus points, to free night certificates, to suite upgrade awards. The value depends on which offer you're eligible for. I suspect this also means that we won't see a further global promotion until April 2023.
While some members are being emailed about these offers, there's also a roundabout way you can check your eligibility by viewing the page source code of your Hyatt account.
Were you targeted for a targeted promotion from World of Hyatt? If so, which one, and what do you make of it?