Just over a week ago I wrote about a fantastic new targeted spending bonus on some co-branded Hilton Honors Amex cards. This is an awesome deal, and in my opinion it's worth taking advantage of if you're eligible and are able to complete the spending requirement.
I wanted to provide an update on this, as I completed the required spending, and my free night certificate has already been deposited in my account (which is way faster than I was expecting, since the promo terms said it could take up to 16 weeks). I figured this is a useful data point for anyone trying to decide on the timing of their spending.
Let's recap the promotion basics, and then I'll share my experience.
Spend $8,000, get a Hilton free night reward
There's a targeted offer for those with a Hilton American Express card. Those who are eligible can receive a Hilton free night award when they spend $8,000 on their card:
You'll want to check if you're eligible for the offer at this link, and if you are, registration is required
You must make sufficient purchases between the time that you register and February 28, 2022
Purchases by both the primary cardmember and additional cardmembers count towards the spending requirement
It can take up to 16 weeks after completing the required spending to receive the free night certificate; you'll be emailed when the certificate is in your account, and then you need to redeem it by phone
The free night certificate can be redeemed any night of the week, and will be valid for one year from the date of issue; this is the same as the free night certificate issued on co-branded Hilton cards
If your Hilton Honors credit card already offers a free night certificate for reaching a certain spending threshold, this free night certificate is in addition to that

I wasn't emailed about this offer, but when I tried to register, I was successfully able to enroll my Hilton Aspire Card. The same was true with Ford. I'd encourage everyone to see if they're eligible as well.

In both of our cases, there also started to be a banner in our Hilton Honors accounts promoting the offer.

The Hilton free night reward posts fast
The timing of this promotion worked out great for me. I happened to have a big bill of just over $8,000 that I had to pay, and I had been waiting for there to be a compelling credit card offer to pay it. When this promotion was launched, I figured it was the perfect opportunity.

So I put the purchase on my card on November 11. Five days later, on November 16, I received an email from Hilton Honors confirming that I had earned a new free night award on account of completing the spending requirement.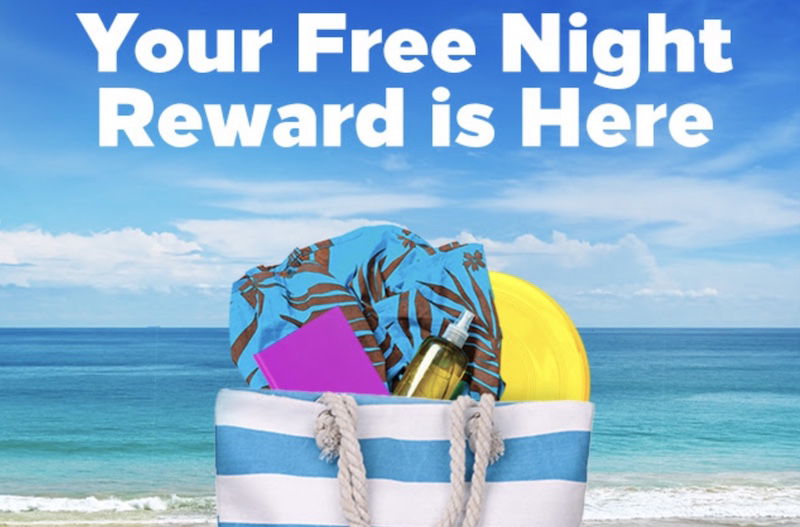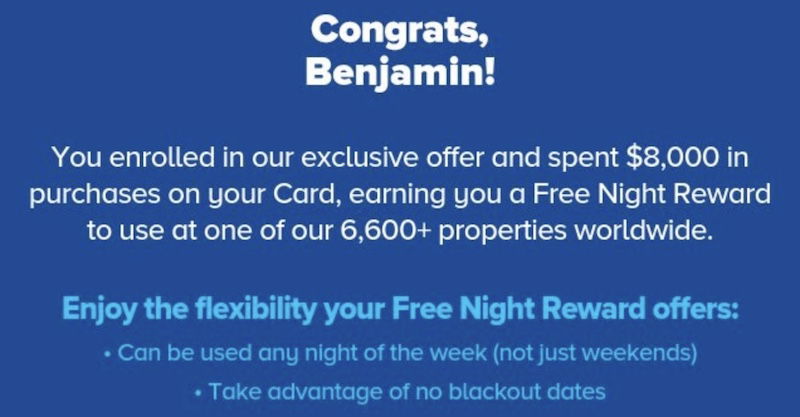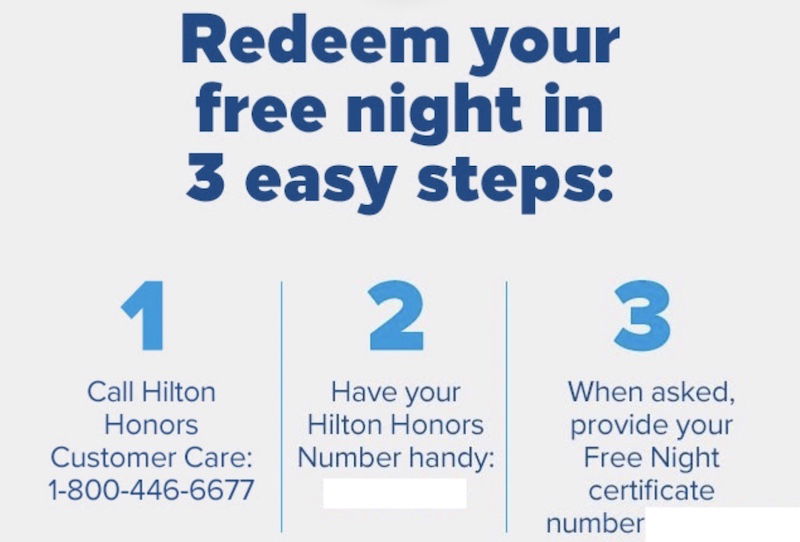 The terms state that it can take up to 16 weeks for the free night certificate to post, and historically in my experience Hilton Honors takes its time with posting free night awards. That doesn't seem to be the case with this promotion, and I think that's a worthwhile data point for anyone who may have a short term use for one of these certificates.
Is this free night spending offer worth it?
Obviously you can tell I think this offer is worth it, since I've already completed the spending requirement on my Hilton Aspire (and Ford plans to do the same):
The card ordinarily offers 3x Honors points per dollar spent in non-bonused categories, so spending $8,000 would earn 24,000 Hilton Honors points; I value Honors points at 0.5 cents each, so to me that's like $120 worth of value
The free night certificate can be redeemed at a property costing up to 150,000 Hilton Honors points per night; now, in fairness, only two properties cost more than 95,000 points per night, so most people aren't going to get quite the full value out of that
Personally I (conservatively) value these free night certificates at $400, based on all the super high end properties where these can be redeemed
Based on my valuation, I'm earning $520 worth of value on $8,000 of spending, which is the equivalent of a ~6.5% return. That's exceptional, and better than any other return I'll get on everyday spending.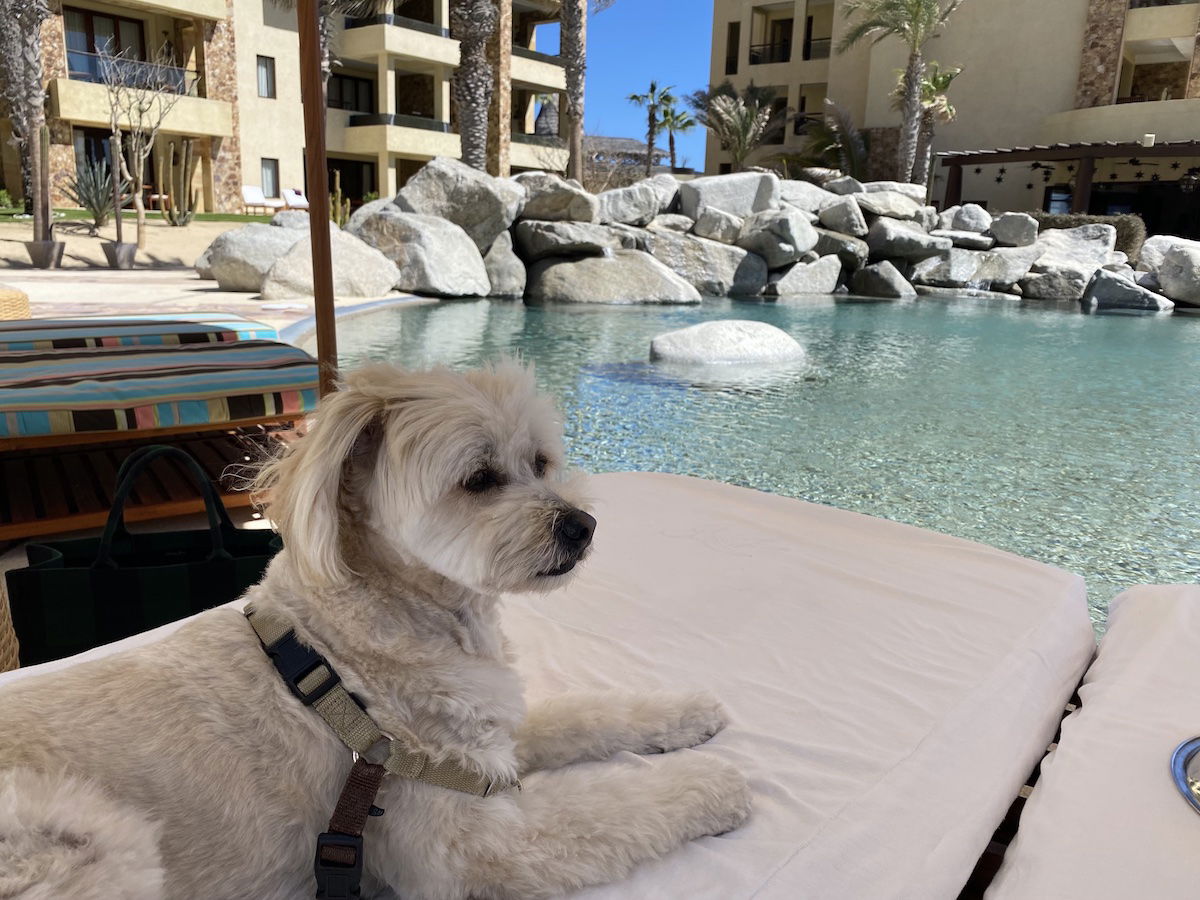 Bottom line
Select Hilton Honors Amex cardmembers are being targeted for an offer to spend $8,000 and then receive a free night certificate, valid at a vast majority of Hilton Honors properties around the world. While I was never contacted directly about the offer, I was able to successfully enroll. I completed the spending requirement on November 11, and five days later I was emailed about having earned a free night certificate.
This offer seems pretty widely targeted, so if you're eligible and can complete the spending, this is a worthwhile opportunity.
Were you targeted for this Hilton Amex spending offer, and if so, do you plan on taking advantage of it?