Update: This promotion has now been pulled.
While IHG One Rewards has a Gold and Platinum fast track promotion, this offer is much better… with a catch.
Register for free IHG Diamond status
IHG One Rewards currently has a "Straight to Diamond" status promotion:
You receive Diamond status immediately when you register, valid through December 31, 2022
You can maintain Diamond status through December 31, 2023, by completing 10 eligible paid nights during the promotion period
You simply have to register at this link with your IHG member number or email address (if you're asked to enter a promo code, it's 70027).

You'll then immediately see the Diamond status reflected in your account.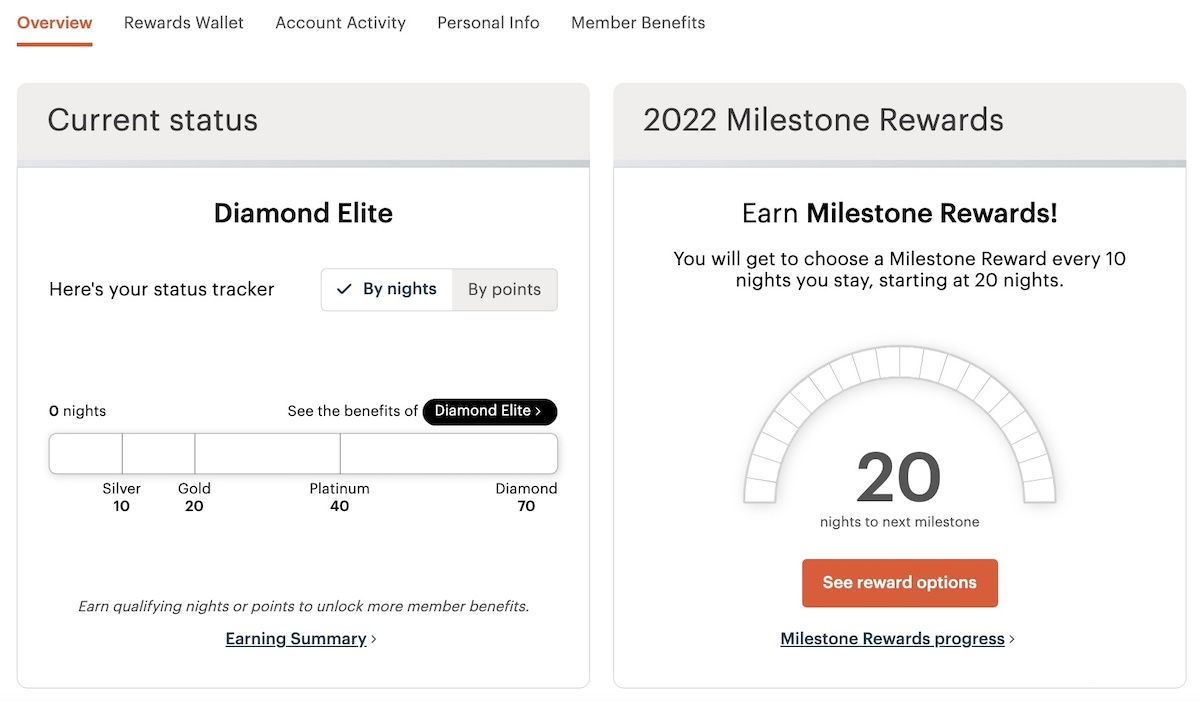 As a reminder, Diamond is IHG's top-tier elite status, and offers perks like room upgrades, complimentary breakfast, and more. Read my guide to IHG One Rewards Diamond status.
The catch with this offer
All the stories I've seen so far about this offer don't seem to mention an important caveat. While instant IHG Diamond status is posting to accounts, I'm not sure who exactly this promotion is intended for. Presumably IHG doesn't mean to offer "free" Diamond status to everyone with no strings attached.
When you register for an IHG offer, you'll see this in the terms:
Many offers are only available to IHG One Rewards Club members who receive a specific, targeted communication from IHG. Successful registration does not guarantee that you will receive the points or miles offered when the offer requirements are met if you are not eligible per the offer terms and conditions.
I would assume this offer was intended to be targeted to certain people (maybe corporate clients?), but everyone is able to register. So it's anyone's guess how long registration will last, and if this will be honored even for those who successfully register.
Use this promotion at your own risk, and manage your expectations. In other words, don't make a bunch of non-refundable IHG bookings under the assumption that you'll necessarily maintain your Diamond status. That seems like an important thing to call out, especially since I can only find the offer registration page, and not a general landing page.
Then again, this might just be a smart way for IHG to drum up incremental business. It's not like providing Diamond status to more people is particularly costly to IHG, or to individual hotels (aside from breakfast). IHG doesn't guarantee upgrades, late check-out, etc.
Bottom line
At the moment you can register to receive free IHG Diamond status through the end of the year, and then it can be extended through the end of 2023 with 10 paid nights. This is an amazing offer, of course, though it's anyone's guess how long this offer will stick around, and if it will be honored for everyone.
Are you taking advantage of this IHG Diamond offer?
(Tip of the hat to LoyaltyLobby)