Reader Keith asked the following question on a post I wrote last month about Alaska status matching to MVP Gold 75K:
Hi Lucky,

Based on what AA recently did with it's lack of milesAAver award space on international travel, Glitch or no Glitch, I'm thinking of crediting all my EXP miles earned in 2015 to my MVP Gold75K acct. Having taken advantage of this status match. I'm confused by the bonus mileage earning on the AS website. Will I earn 100% bonus MVP Gold75K miles no matter what class of service I travel on AA metal? I'm solely interested in the award redemption ability. There seems to be better international award availability redeeming with AS partners then with AA and it's partners on the AA site. Do you think this is a wise strategy? If not, why?
American and Alaska are the two airlines I'm most loyal to. I think American AAdvantage offers the most valuable top tier status of any airline, while Alaska Mileage Plan is a really cool niche program. Not only is Mileage Plan incredibly generous for travel on Alaska (in terms of their change and cancellation policy), but they also have some great airline partners for redeeming miles. That being said, since I no longer live in Seattle, I don't get to fly them quite as much as I'd like to. I still go out of my way to earn status on them, though.
So given that American has literally stopped releasing saver level award space (which may or may not be a glitch), could it make sense to status match to Alaska MVP Gold 75K and credit miles for American flights to them instead?
In general I'd say no:
You can still redeem American miles on partner airlines
First and foremost I'd assume the current award situation is a glitch, and that AAdvantage will again release saver award space soon. That being said, even if it were to stick around, it doesn't change the value of the program much for me. I've never redeemed American miles for international travel on American metal, but rather for travel on their partner airlines, like British Airways, Cathay Pacific, Etihad Airways, Qatar Airways, etc. And the value of those redemptions hasn't gone down yet.
So unless you redeem miles primarily for international travel on American, the current "situation" shouldn't change your decision making process too much, in my opinion.
You won't receive Executive Platinum benefits if crediting to Alaska
This is probably the biggest caveat. If you use a systemwide upgrade you can credit a flight to Alaska. This is actually what I did with my mileage run to Hong Kong a couple of months ago.
However, a lot of the other Executive Platinum benefits wouldn't apply, including complimentary domestic upgrades. As an Executive Platinum member my domestic upgrades almost always clear, so I'd hate to give those up in order to credit miles to another airline.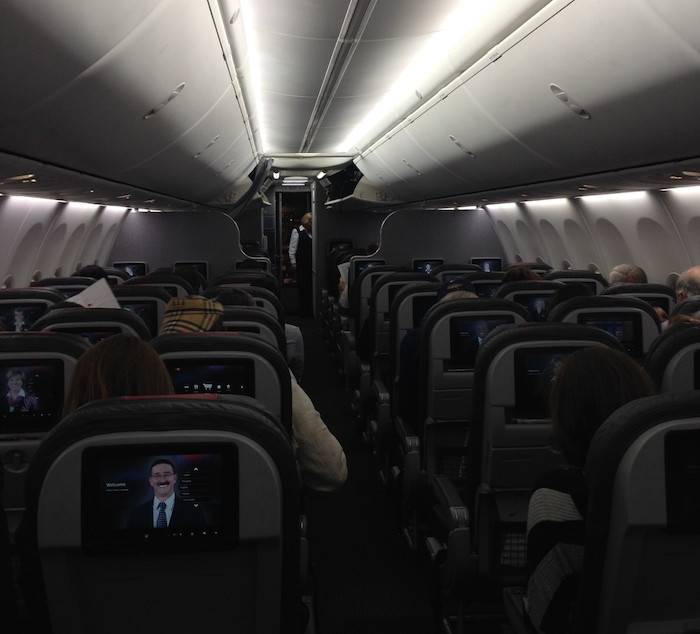 Earn ~256% flown miles when crediting to Alaska
Here's one reason you should consider crediting American flights to Alaska. Alaska's top tier MVP Gold 75K status requires 90,000 elite qualifying miles if crediting partner flights. You earn a 100% bonus on all flights, plus you earn a 50,000 mile bonus upon achieving the status. In other words, crediting 90,000 miles worth of American flying to Alaska would net you 230,000 redeemable miles — that's ~256% of flown miles. That's better than you'd get directly through American.
Bottom line
I'm a big proponent of crediting excess flights to Alaska Mileage Plan, especially in conjunction with systemwide upgrades. That being said, if you primarily fly American I don't think it's worth forgoing many benefits just to earn a different mileage currency… at least for now.
Does anyone primarily fly American but credit miles to Alaska?