I would mark this as "developing" for the time being, and wouldn't draw any conclusions just yet.
There's no doubt that there has been a trend the past several years whereby American is releasing less and less saver award space, particularly in premium cabins on international routes. Back in the day American had an amazing amount of saver level award space on their own flights, unlike any other US airline.
But over the years the trend has slowly been going in the opposite direction, to the point that booking a saver level premium cabin award seat between the US and Europe on American metal in advance is almost impossible. For me the ultimate example of this was several weeks back when I was looking to fly between London and New York. I was trying to book a first class award day of departure when not a single first class seat was taken on two flights, yet they still weren't releasing saver award space.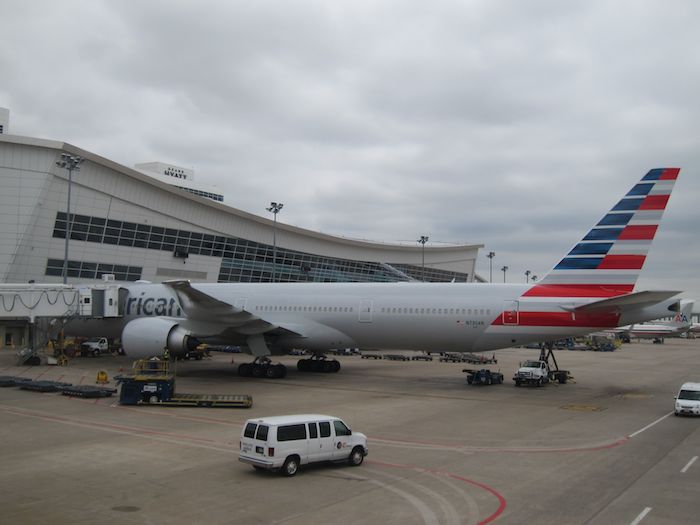 Saver award space? Ain't nobody got miles for that!
That being said, economy saver award space has generally been quite good, at least up until now.
But there's a really alarming trend at the moment. Per aa.com, American doesn't seem to be releasing any AAdvantage saver level award space in any cabin for longhaul international routes for travel after December 3, 2014.
Not between the US and Asia:
Not between the US and South America:
And not between the US and Europe:
Nothing. Not a single saver level seat in economy, business, or first class.
I have to imagine this is a glitch, or something. There's no denying that the general trend is pointing towards there being less saver level award space. That's why American increased the cost and types of standard awards they offer, so that it's now a multi-tier system. But I don't expect the change to be quite this drastic.
So let's cross our fingers and hope it's a glitch. In the meantime we can just mark this as "developing."
What do you think — is this intentional or a glitch?