Wow on so many levels…
SpiceJet 737 secretly chartered for wedding
Yesterday (May 23, 2021) a SpiceJet Boeing 737-800 operated a 1hr36min flight to nowhere, in the sense that it both took off and landed at Madurai Airport (IXM), in the south of India.
What was the reason for this flight? Well, many places in India have capped weddings at 50 guests due to how bad the coronavirus outbreak currently is, but the couple wanted more guests than that. That's where the idea to charter a plane came from — this would allow the couple to invite 161 of their family members and closest friends, while trying to outsmart restrictions.
Flight SG9022 took off from Madurai and flew to the southwest. It then circled over the Kashi Vishwanathar temple, where the couple tied the knot, before flying back to Madurai.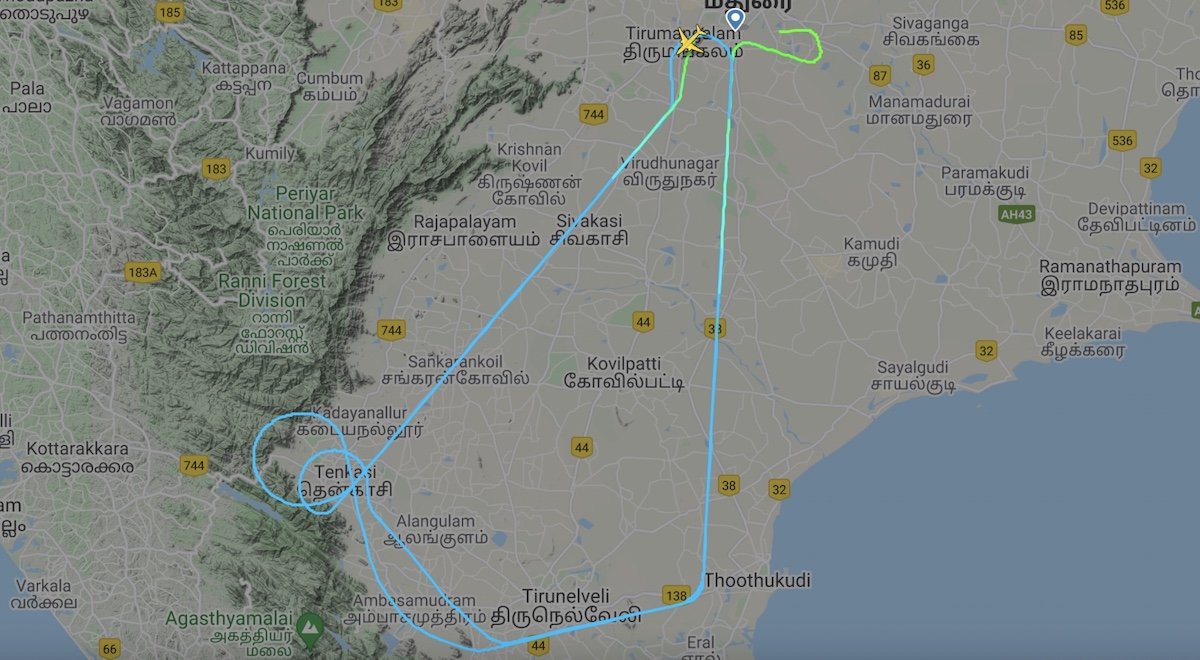 As you'd expect, many rules were broken, including lack of mask wearing. For that matter, India even has a ban on inflight photography, and obviously that wasn't enforced.
Aviation authority blames crew for wedding
It's being reported that the Directorate General of Civil Aviation (DGCA) has forced the airline to take the crew off their rosters, and to lodge complaints with appropriate authorities against those who didn't follow protocols.
I feel like the DGCA has a record of blaming the wrong party for rules being broken. Personally I think the fault lies more with the airline than with the specific crew.
How exactly did this charter request go? "Hey, for no reason at all we'd like to charter a 737 for a couple of hours for us and 161 of our closest friends, and we'd like it to circle over a specific temple a couple of times, again, for no reason at all."
Presumably the entire party showed up at the airport in full wedding attire, so it should have been obvious what was going on before the plane even left the ground.
If you ask me, blame here falls primarily on the airline for putting the crew in an impossible situation. It sure seems to me like the crew is being thrown under the bus here. I suppose they should have been held responsible for not enforcing rules, but could you imagine what the crew would have been up against inflight if they tried to stop the wedding?
Bottom line
A reckless couple decided to charter a SpiceJet Boeing 737 in order to have a secret wedding with more than 50 guests, which is in violation of India's coronavirus restrictions. It seems that the party somehow convinced the airline it wanted to charter a plane just for fun, and apparently no one found that to be suspicious.
The couple then had a wedding during the flight and coronavirus protocols weren't followed. The crew is being held responsible, though I feel like blame falls a lot more on management for allowing this kind of a charter in the first place.
What do you make of this inflight wedding party?
(Tip of the hat to Live from a Lounge)