As an aviation geek, one of my biggest regrets is not having flown the Concorde. I suppose it's not really a regret, since 12 years ago I wasn't in a position to get myself a seat on the Concorde. If only I had gotten started in this hobby a few years earlier!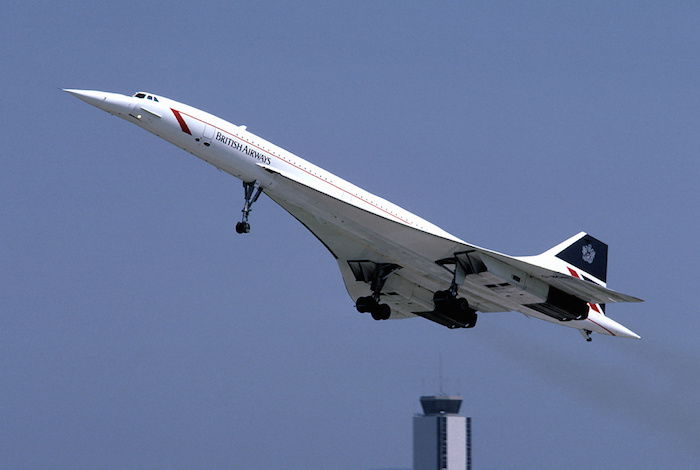 It does sort of amaze me that the Concorde began flying nearly 50 years ago, yet in the meantime we haven't been able to build another plane which can reach supersonic speeds.
For that matter, I'm not sure I'd see as much value in the Concorde nowadays as in the past, given that flat beds and Wi-Fi are quickly becoming the norm in premium cabins on international flights. The opportunity cost of a redeye between New York and London decreases significantly when you can get "real" sleep the whole way, and in the other direction Wi-Fi at least helps people stay connected to the world.
Anyway, while I figured it wasn't out of the question that we'd see supersonic travel in the next few decades, I never expected we'd see the day where the Concorde flies again. But that's exactly what one group is trying to do.
Via The Telegraph, Club Concorde is trying to bring the plane back into service. The group has two goals.
First of all, Club Concorde wants to get the Concorde which is presently on display at Orly Airport to London, where it would be on a platform near the London Eye:
Drawing from a £40 million investment, the club is aiming to purchase a Concorde currently stationed near Orly Airport in Paris and to place it as the main draw in a £16-a-head London tourist attraction that would include a restaurant offering dishes that were originally served on Concorde flights. Club president Paul James hopes the plane could be on display by 2017.
But that's the less lofty of the two goals. More interestingly, the group hopes to purchase another Concorde and use it for air shows and special events, charters, etc.:
Getting Concorde back in the air would be rather more complex. The club has access to an additional reserve fund worth £120 million and plans to use this revenue to purchase a Concorde currently on display at Le Bourget airport in Paris. When restored (and dressed in an entirely new, neutral livery) and deemed safe to again take to the skies, the plane would be deployed for use in fly-pasts at air shows and made available for corporate and special events, as well as for private charter.
While that sounds nice in theory, logistically I just don't see how that could happen:
The biggest cost here isn't even purchasing the Concorde, but rather operating it. It's an outrageously expensive plane to fly, so I have a hard time imagining there are many air shows, charters, etc., which could afford to foot the bill for the plane.
How would maintenance for the plane work? Presumably technicians would need to be trained again on the plane, spare parts would be needed, etc.; I assume this would add considerably to the cost.
Bottom line
Trying to move one of the Concordes to the London Eye seems like a cool project, and one which is realistic. That being said, I have a very hard time imagining that the Concorde will ever take to the skies again.
What do you think — is there any chance we'll see the Concorde fly again?