Copa Airlines presently operates a fleet of 90 aircraft, made up of 78 Boeing 737s and 12 Embraer 190s. The airline is now in the process of refreshing their fleet, as Copa has 60 Boeing 737 MAX aircraft on order. This includes a mix of 737 MAX 8, 737 MAX 9, and 737 MAX 10 aircraft.
Copa has just taken delivery of their first MAX plane, which is a 737 MAX 9. There's some exciting news, because the airline is actually doing something unique with the plane. To start, here's a teaser video about the new plane (it's in Spanish, but that sort of adds to it, regardless of whether or not you speak the language). 😉
Copa is introducing a new business class
Currently Copa has recliner seats in business class on their 737s.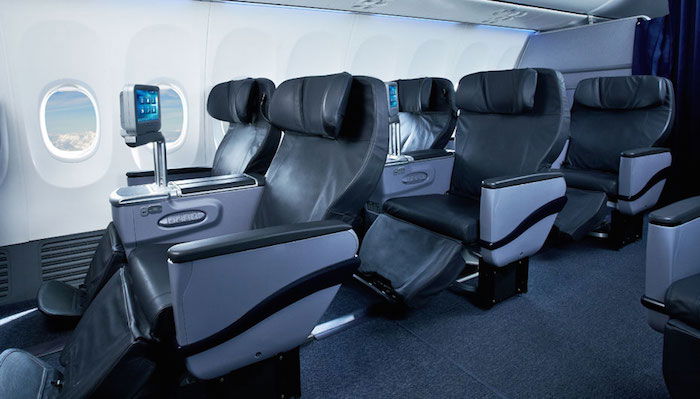 On one hand that's reasonable enough, given that their longest flight is about seven hours, and they operate many flights that are shorter than that. On the other hand, their business model relies heavily on Panama being a hub that's connecting people from the US to Southern South America, so many people flying with Copa are flying 10-14 hours in each direction, including on a redeye. For those kinds of journeys this most definitely isn't a competitive business class product.
So Copa has revealed that they'll be introducing fully flat business class seats on their new 737 MAX aircraft. These planes will feature a total of 16 business class seats, spread across four rows in a 2-2 configuration.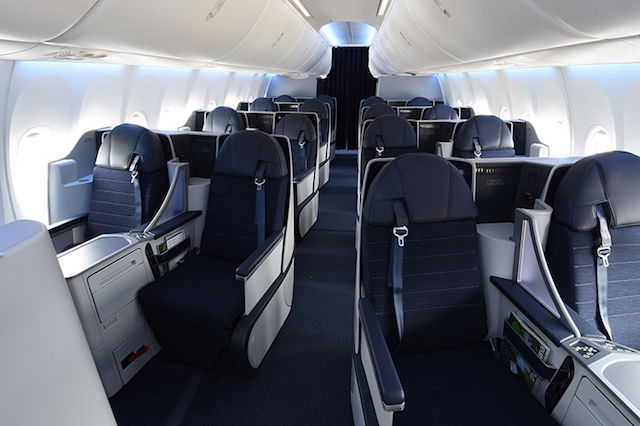 It looks like Copa is choosing B/E Aerospace Diamond seats for these planes, which is a perfectly comfortable configuration. Copa is branding their new business class product "Dreams." Each seat will have a 16″ touchscreen monitor, and Copa is apparently also planning on introducing an updated soft product for these planes.
Copa is introducing an extra legroom economy section
Copa is also introducing a new Economy Extra section, featuring 24 seats spread across four rows, featuring 34″ of pitch. So this will be similar to the extra legroom economy section offered on many airlines. These seats will feature 10″ seatback monitors.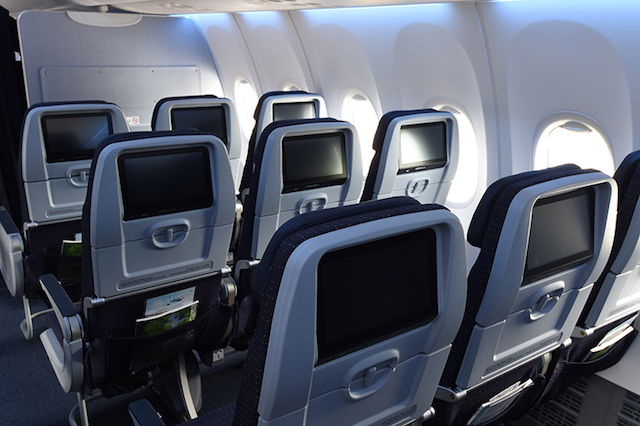 Copa is eliminating personal televisions in "regular" economy
While Copa is installing personal televisions in business class and extra legroom economy, the airline is eliminating seatback screens in regular economy. They say that customers will be able to stream entertainment to their devices.
While there's a trend among some airlines to eliminate personal televisions (they reduce the weight of the aircraft), what I find odd is that they have them in the extra legroom economy section, but not the rest of the cabin.
Which routes will have Copa's new 737 MAX?
@Airlineroute has all the details of the routes that are scheduled to get the new planes. The first cities to get the Copa 737 MAX will be Tampa, San Francisco, and Los Angeles, though even in those markets the planes will only be rotated in and out, and the service won't initially be daily.
Then there are lots more cities coming.
Bottom line
It's great to see Copa finally introduce a competitive business class product. Panama is a great connecting point for those traveling between the US and many points in Latin America, and Copa consistently has the cheapest business class fares. The problem up until now is that their product just hasn't been competitive, and that's finally changing.
Unfortunately the new plane is a double edged sword. While those in business class benefit from flat beds, those in regular economy get their personal televisions taken away.
What do you make of Copa's new 737 MAX?