I use Uber a lot. I don't have a car since I live in hotels full time, and ultimately in many cities you can't beat the convenience of an on demand car service. UberX is in virtually all cases cheaper than taxis, so it truly is the cheapest way to get around when a city doesn't have good public transportation.
A friend made me aware of a pretty cool website — https://uber.totals.io/ — which shows you all kinds of stats about your Uber history.
You simply have to log into the website with your Uber credentials.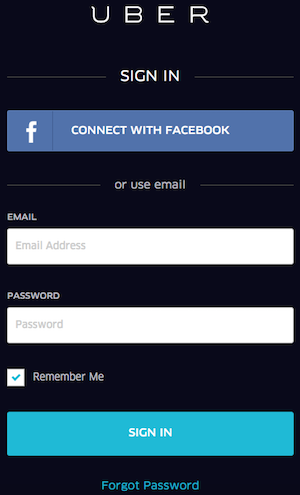 And you do have to allow them to get access to your data, so I realize from a privacy perspective this is something that some won't want to do. I don't know much about the site, so can't personally vouch for the security of it. But I guess I'm a pretty trusting person.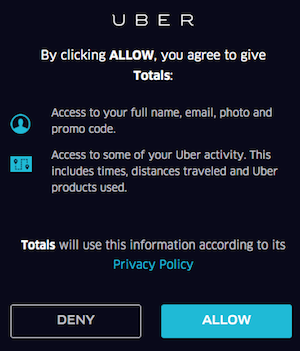 And then it shows you a breakdown of all kinds of information about your Uber history, from the number of rides taken to the number of miles ridden to your total riding and waiting time.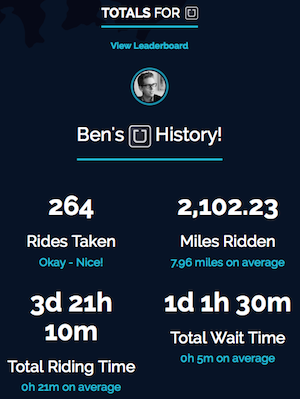 Pretty cool stuff! And then there's a leaderboard of sorts, which shows you just how much some others have ridden. Goodness, someone has spent nearly 22 days in Ubers!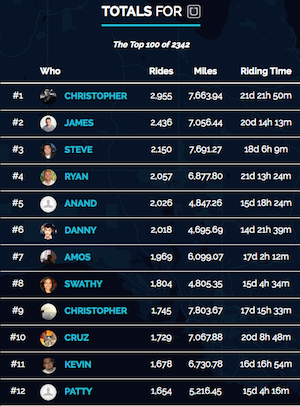 If you want to look up your Uber history, just follow this link — it only takes a few seconds to pull up the data.
Is there any statistic about your Uber history which most surprised you?