April 14, 2014.
That's the day I became "voluntarily homeless," and decided to move into hotels full time. When I first started this crazy experiment I said I'd try it for a year and then reevaluate.
Well, it has now been a year, and I don't see things changing anytime soon.
The past year has been incredible. Partly thanks to living in hotels full time, and partly due to life in general just being good.
Now that I've lived in hotels for a full year, I figured I'd reflect on how this happened to begin with, how the experience has been so far, and what's next.
Why I moved into hotels to begin with
Prior to moving into hotels full time I lived in Seattle. Only I was traveling about three weeks per month, and once I crunched the numbers I figured it no longer made sense to pay a month worth of rent, car payment, car insurance, etc., given that I was only home for a bit over a week per month.
Beyond that, while I loved living on the West Coast for the first time in my life (and in particular the Pacific Northwest), I was at a stage in my life where I felt like I had to leave Seattle, yet I didn't really know where I wanted to go. So at that point I came up with the idea of moving into hotels full time, figuring it wouldn't be that different from my situation at the time.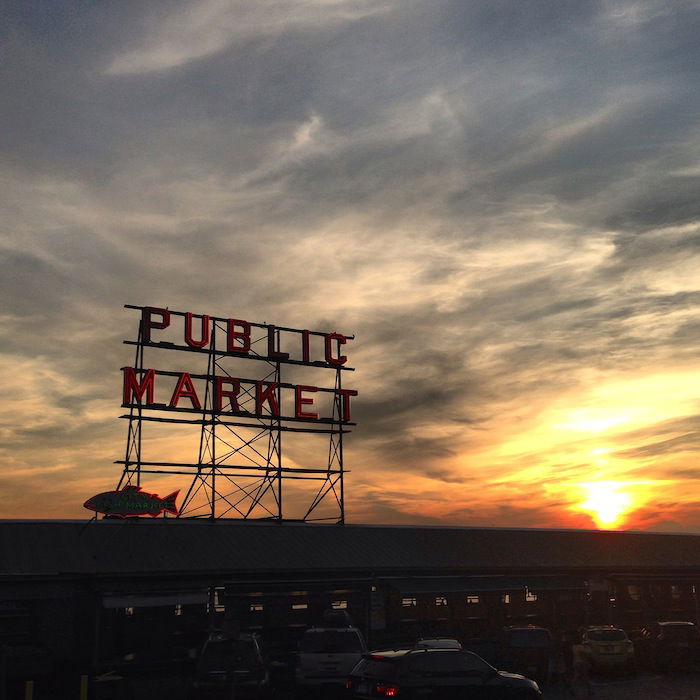 My life hasn't changed radically
When I first moved into hotels full time I figured I'd either love it or hate it. The truth is my emotions towards living in hotels are somewhere in the middle. It has its pluses and minuses. Spending an extra week per month in a hotel doesn't really change things that much for me.
For what it's worth, I don't actually feel like I live in hotels full time, and don't feel like I lack a sense of place more so than before. This all just feels like one long trip, for better or worse.
Living in hotels: the good
Material possessions don't matter
For one, living in hotels has taught me a great deal about simplicity and material things. People can't seem to wrap their head around the fact that I live out of a carry-on. I remember when I moved out of my apartment in Seattle I had so much crap I had to get rid of, which amazingly I had amassed over the course of 18 months or so.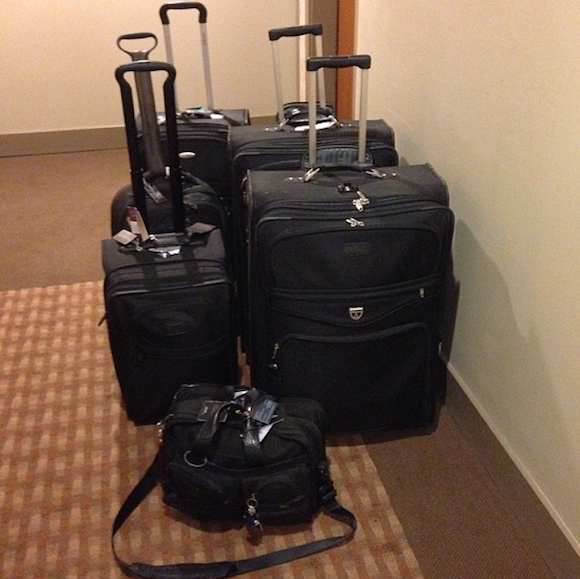 And now my approach is kind of the opposite. I'd rather spend money on experiences than on material possessions, because they bring much more happiness.
What is home, really?
Another awesome thing about living in hotels is that it has allowed me to better connect with friends. Previously I was traveling about three weeks per months and when I wasn't traveling I found myself going to my apartment in Seattle because I had to justify having it somehow.
Even though it was physically home it didn't feel like home.
Now when I have time off I can visit my parents, my brother, and my friends. So while on one hand I don't have a physical home, emotionally I feel like I have more of a home than ever before.
The people in the hospitality industry are amazing
There are two things I feel extremely passionately about in life (and while I don't always practice what I preach, I do try):
Treat other people the way you want to be treated
Do everything you can to make people laugh/smile
I've met some amazing people over the past year from living in hotels. What I love about both the airline and hotel industries is that for the most part they're filled with the passionate people out there.
While it might sound silly, I've made some great friends over the past year just from visiting certain hotels often. The connections you can make are amazing at times just be being sincere and trying to engage people in conversations.
Living in hotels: the bad
Things you otherwise take for granted
Laundry, easy access to fresh fruit and water, consistently fast Wi-Fi, etc.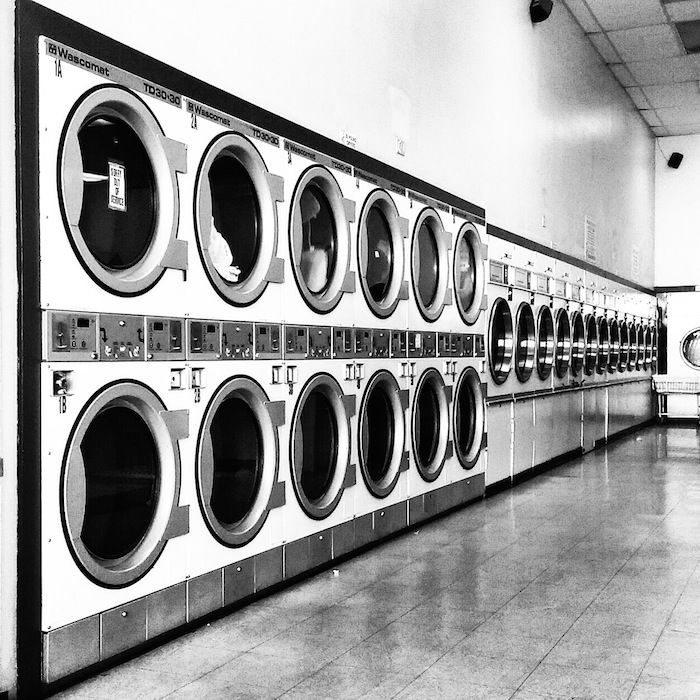 These are becoming a familiar site
These are all things that sound insignificant individually, but they really can make a difference when hotel living becomes your life. It probably sounds silly, but it's the simple things that I miss the most living in hotels.
That being said, these are all minor obstacles in the grand scheme of things.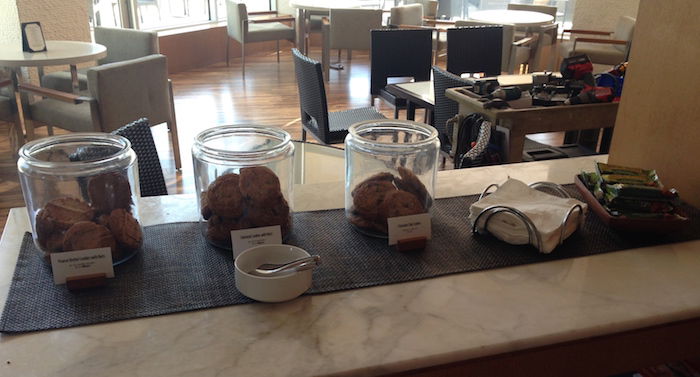 Unlimited access to these is dangerous (but tasty)
Health
As almost any traveler can relate to, it's tough to exercise and eat healthy when on the road. This is a combination of so many factors, from jetlag, to lack of access to healthy snacks, to overly-indulgent buffets on a daily basis.
It was bad at first, though I think I've finally found a better balance than before. For one, I've been going to the gym regularly, which I think is easy enough once you build a routine (which can be tough to do when you fly several times a week).
But even more importantly, I've finally been able to say no (at least somewhat) to the never ending supply of tasty food I seem to get when traveling. Between sweet welcome amenities and hotel buffets with amazing pastries, it can be tough to resist.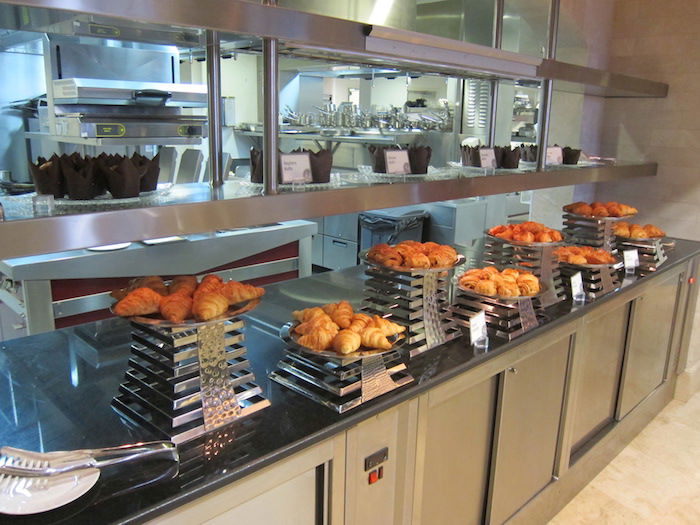 Mmmmm….
But I've finally been able to realize that "maximizing" an experience is very different than eating/drinking/trying everything you're given.
Now what?
When I started this I thought of it as a one year experiment. The year is up, so now what?
Well, nothing will be changing on my end. I've loved my year of living in hotels, and don't plan to change my lifestyle anytime soon.
Let me be clear about, though – this isn't the "end game" for me. I don't want to be living in hotels in 30 years. Ultimately I'd love to settle down, be in a relationship, get a dog, etc.
But I'm also risk averse, and I don't know where I'd actually want to move. So for the time being I couldn't be happier continuing to call the world home.
My major goal in the coming year is to actually spend more time on the ground at exciting destinations. That was my goal when I first started this, but the truth is that it has been a whirlwind year, and I've had a lot of commitments which have prevented me from being outside the US for extended periods of time. But I'll make every effort to do better at that this year.
I owe it all to you guys!
I certainly don't say it enough, but I can't properly express how appreciative I am of how supportive you guys are.
A lot of people say I don't have a "real job." And that's probably true, if a "real job" is defined as doing something you don't enjoy for 40 hours per week. Instead I get to do what I'm truly passionate about for way more than 40 hours per week.
And the fact that I get to do that – and make a living doing so – is all thanks to you guys. Seriously, thanks so much for all the support over the years, for reading, and for interacting.
Truth be told, I don't know what I'd do with my life without this amazing opportunity.