Hilton is gaining an iconic property in the United Arab Emirates…
Jumeirah at Etihad Towers becomes Conrad Abu Dhabi
Jumeirah is a Dubai-based hospitality company, and it's the brand behind the iconic Burj Al Arab, the world's self-proclaimed seven star hotel. After the Burj Al Arab, I'd argue that one of the portfolio's other most iconic properties is Jumeirah at Etihad Towers.
Etihad Towers is the most recognizable part of the Abu Dhabi skyline — there are a total of five towers with residences, hotels, and offices, and part of one of the towers is the Jumeirah hotel.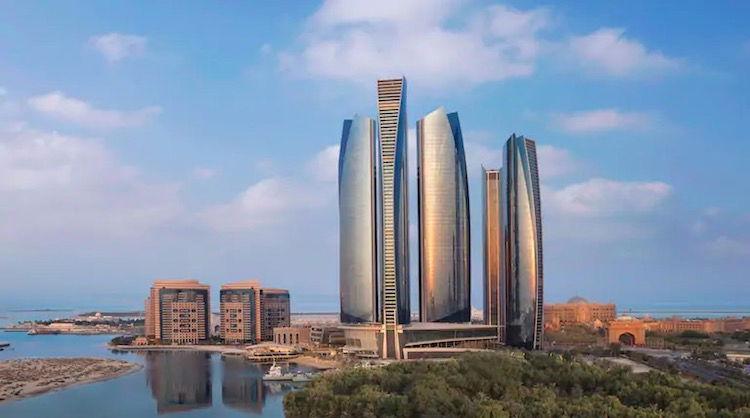 Etihad Towers
Well, this property will soon be changing management contracts. Jumeirah at Etihad Towers will become the Conrad Abu Dhabi Etihad Towers as of October 1, 2020. Hilton has been doing a phenomenal job growing in the luxury sector in recent years, and this is yet another great add.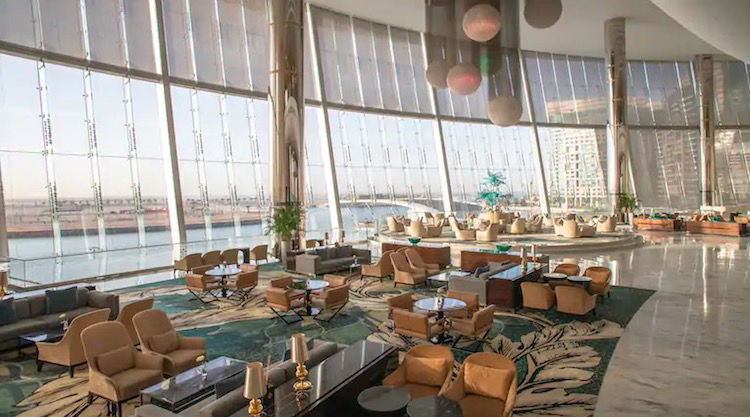 Conrad Abu Dhabi Etihad Towers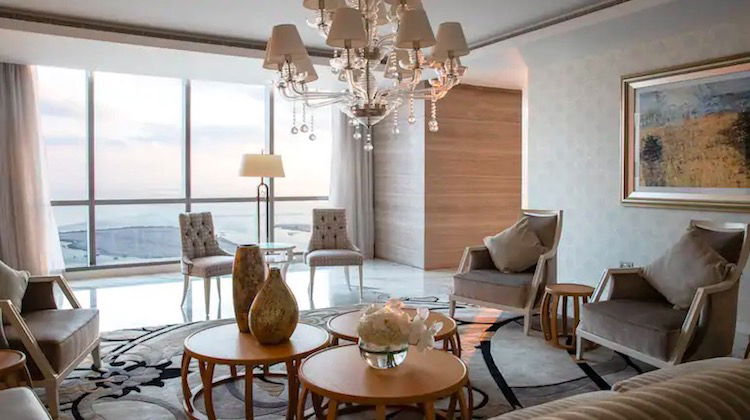 Conrad Abu Dhabi Etihad Towers
The Conrad Abu Dhabi will feature 576 guest rooms, and it will initially be the only Hilton family property in Abu Dhabi. However, there is a Hilton coming to Yas Island, which should open in the coming months.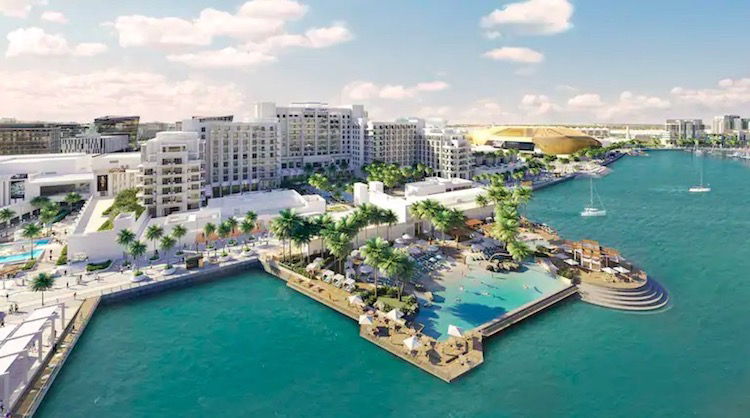 Hilton Yas Island
Why I'm excited about the Conrad Abu Dhabi
I'm always excited when a hotel that's either independent or part of a smaller hotel group joins one of the mega-hotel groups with a great loyalty program. Do I expect the hotel itself will improve? No.
But there will be a lot more value to be had: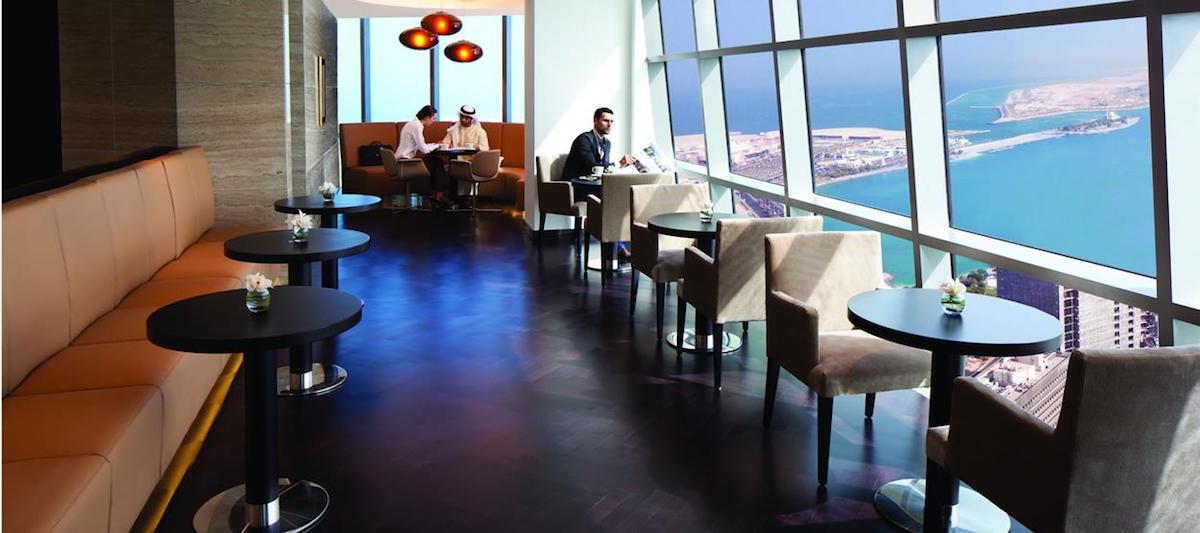 Executive lounge at Conrad Abu Dhabi Etihad Towers
In the past Jumeirah at Etihad Towers was pricey, but with the current pandemic, prices are down quite a bit. Looking at rates early next year, paid rates are $200+, while points rates seem to start at 46,000 Honors points for a base room.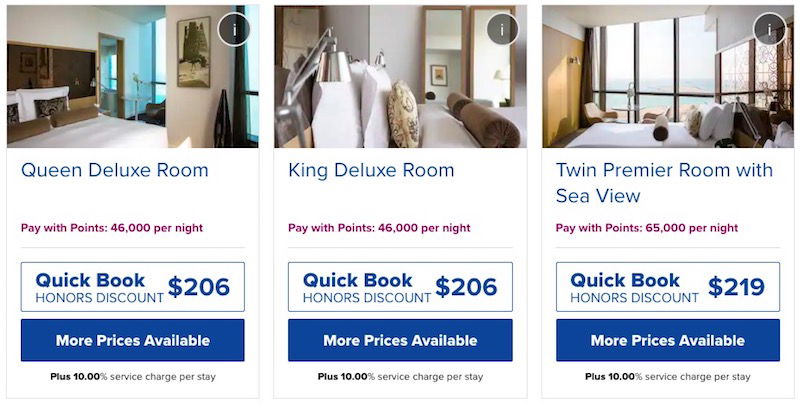 For now it looks like paying cash will be a better value than redeeming points, based on my valuation of 0.5 cents per Hilton Honors point.
Could more Jumeirah properties rebrand?
There are currently 24 Jumeirah branded properties in the world, some of which are owned by Jumeirah, and some of which are just managed by Jumeirah.
I'd be very curious what went into the decision to rebrand this property. You'd think that Jumeirah would have good brand recognition in the UAE, given how many properties it has. Presumably the rebranding happened because the owners decided they could make more money with another brand.
I can't help but wonder if we might see more Jumeirah properties rebrand. Head for Points notes that prior to this announcement there had been rumors about several Jumeirah properties rebranding, and the Jumeirah Frankfurt was thrown around as a possible property that could see a management change.
I just stayed at the property and found it disappointing, and frankly find the branding to be puzzling. You'd think the hotel would have more name recognition with another brand, since Jumeirah isn't a widely known hotel group in Germany.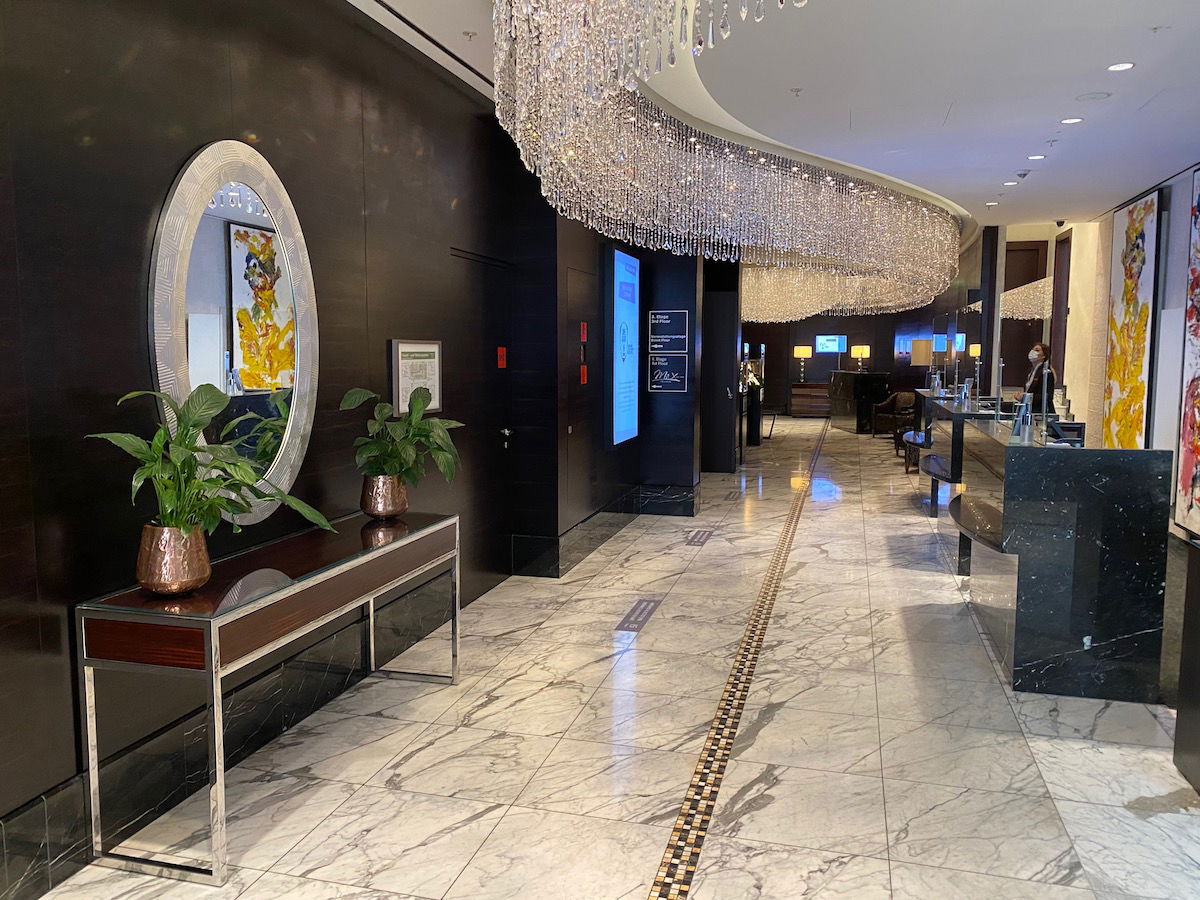 Jumeirah Frankfurt
I'll sure be watching to see what other properties are converted…
Bottom line
While I don't have plans to travel to Abu Dhabi anytime soon, I'm excited that Hilton will be managing one of Abu Dhabi's best properties. This will be a great opportunity to earn and redeem Hilton points, and I'll be sure to check it out the next time I'm in Abu Dhabi.
I'm still a bit surprised to see Jumeirah lose a property in the UAE, since you'd think the brand would have good name recognition there. I wonder if we'll see other Jumeirah properties rebrand as well.
Anyone else excited about the Conrad Etihad Towers, or have a theory as to what caused this change?