Condor is a German low cost carrier that has nicely increased their transatlantic route network lately. They've long had good fares in both business class and economy, and operate transatlantic routes to some destinations that don't otherwise get much love (like Whitehorse, Canada).
For us miles & points geeks they've become much more interesting earlier this year, given that they're now partnering with Alaska Mileage Plan. Alaska Mileage Plan is one of my favorite loyalty programs, so it's possible to earn 300% redeemable miles for travel in Condor business class (if you're an MVP Gold 75K you get a further 125% mileage bonus, for a total of 425% miles — wow!).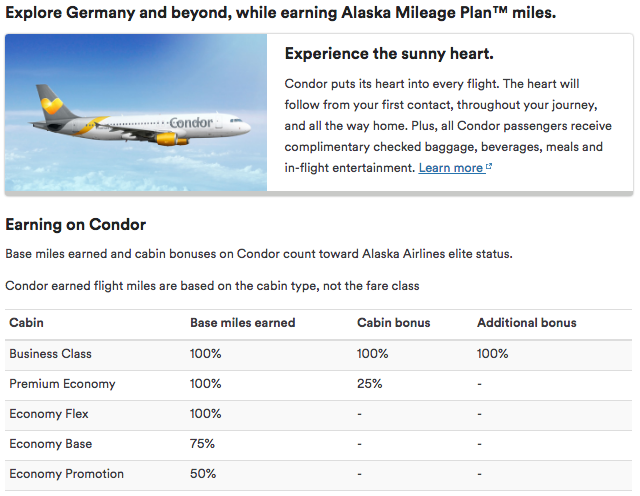 On top of that, you can now also redeem miles for travel on Condor. However, I think earning is definitely a better value than burning, given that Condor's business class product doesn't feature fully flat beds.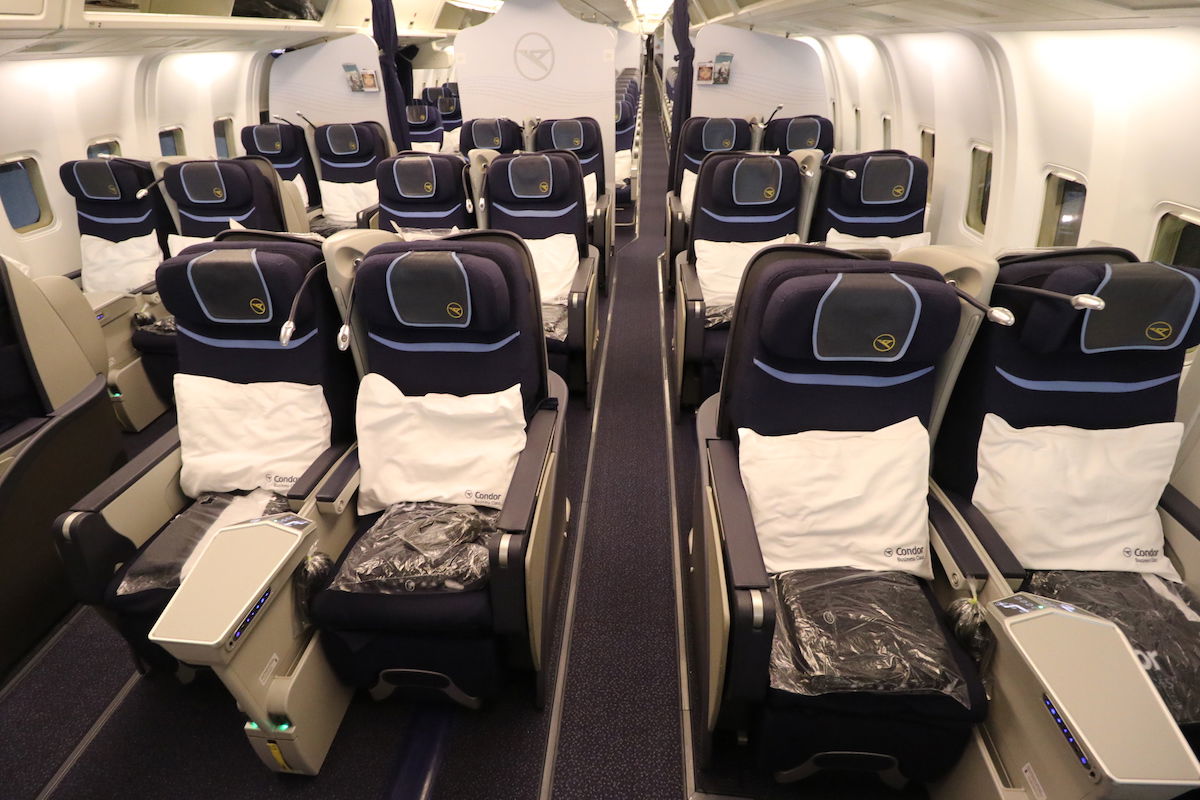 While it's still a ways off, Condor has announced two new routes for next summer, which I imagine will interest many. Per @airlineroute, in summer 2018, Condor will launch flights from Frankfurt to both Los Angeles and San Francisco.
As of May 27, 2018, Condor will launch 2x weekly flights between Frankfurt and Los Angeles with the following schedule:
DE2080 Frankfurt to Los Angeles departing 11:35AM arriving 2:50PM
DE2081 Los Angeles to Frankfurt departing 4:50PM arriving 1:15PM (+1 day)
Meanwhile as of June 22, 2018, Condor will launch 3x weekly flights between Frankfurt and San Francisco with the following schedule:
DE2092 Frankfurt to San Francisco departing 3:40PM arriving 6:40PM
DE2093 San Francisco to Frankfurt departing 8:40PM arriving 4:55PM (+1 day)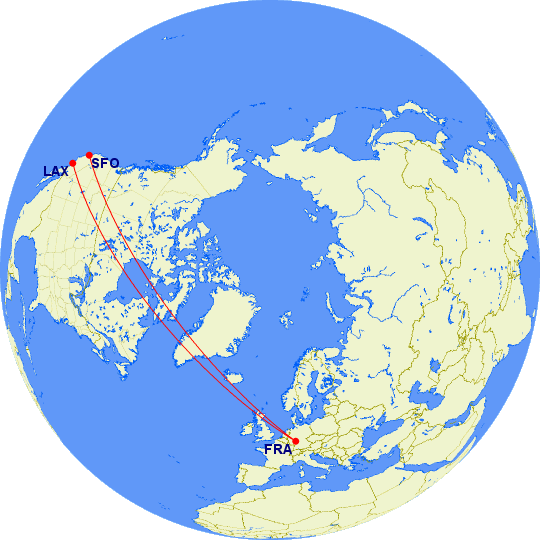 These flights aren't yet bookable, though I imagine they will be shortly, and that the fares will be fairly attractive.
Interestingly Condor has also announced that they won't be resuming their seasonal Frankfurt to San Diego flight next year. This is a route they only launched this year, though I guess they're not too happy with its performance. That's a bit surprising, given the amount of longhaul growth that San Diego has seen lately. It looks like Condor is basically conceding the route to Lufthansa, as they plan on operating the route starting in summer 2018.
However, both of these new routes are ones on which they're going head-to-head with Lufthansa. While they've had some overlap in their destinations (Seattle, Toronto, Vancouver, etc.), most of their transatlantic flights have been to markets that weren't served by Lufthansa (Anchorage, Baltimore, Las Vegas, Pittsburgh , etc.). Admittedly Los Angeles and San Francisco are huge markets, though it's an interesting strategy nonetheless.
Would you consider flying Condor to/from California?