Oh boy. We've seen the "big three" US airline emerge as a result of some huge mergers over the past decade, and it looks like we're now slowly seeing the same thing in the global hotel industry.
It started with IHG taking over Kimpton, followed by an announcement of Marriott taking over Starwood, followed by an announcement of Accor taking over Fairmont, Raffles and Swissôtel.
The Marriott takeover of Starwood will likely send other hotel groups into a frenzy, given that they don't want other groups beating them to consolidation, thereby leaving them with fewer options. It's the same principle as not wanting to be the last person to be picked for kickball.
Well, another hotel group is now officially considering a merger. Club Carlson is exploring the option of a merger or sale, and has asked Morgan Stanley to start the process for them. While this is of course in the very early stages, it seems like it's fairly likely to happen, given the other activity in the hotel industry at the moment.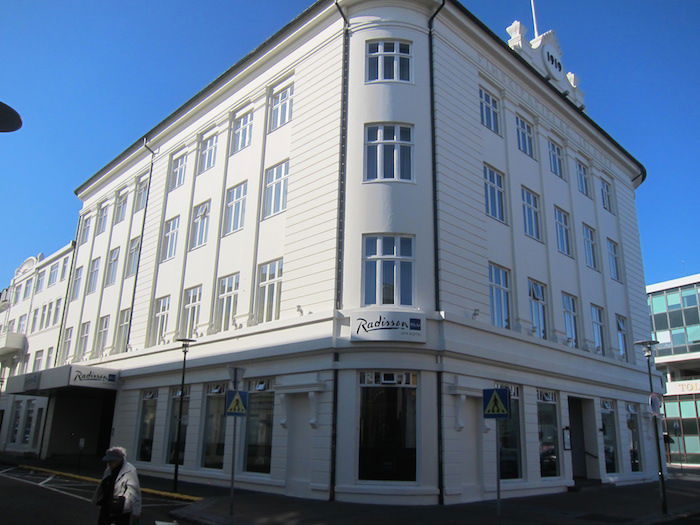 Radisson Blu 1919 in Reykjavik, Iceland
Carlson, the owner of Radisson and other hotel brands that are part of Carlson Rezidor Hotel Group, is exploring strategic alternatives for the hotel company that could include a partnership, merger or sale of the company, according to people familiar with the matter.

The parent, a privately held hospitality and travel company based in Minnetonka, Minn., has asked its regular banker, Morgan Stanley, to run this process, these people said.
This raises the question of which hotel group Club Carlson could most realistically merge with. The thing about hotel mergers is that they don't have to be "ideal" fits in the same way airline mergers should be. Hotel groups largely make money off of management fees on properties, and they often have a large and varied portfolio of properties. For example, the merged Starwood and Marriott group will have roughly 30 hotel brands, which is sort of insane, when you think about it. These range from Ritz-Carlton and St. Regis to Springhill Suites and Four Points. On the surface many of these brands seem to overlap.



Combined Marriott & Starwood brands
Club Carlson is very strong in Europe (particularly in Northern Europe), and also very strong in the limited service and budget market, with their Radisson and Country Inn & Suites properties. They also have some nice Radisson Blu properties, though the quality of those can vary significantly.


Club Carlson brands
In theory I could see their portfolio potentially being a good fit with a few other hotel groups:
Hyatt has been trying to expand in the limited service market, and is also quite weak in Europe, so Club Carlson's portfolio could complement that nicely; at the same time, Hyatt has long had a focus on quality properties, and I'm not sure how well that would work given the quality of some Club Carlson properties
Wyndham has a similar portfolio to Club Carlson, and could increase their market share in the limited service sector even more; I'm not sure such a merger would really expand the variety of the group's reach, but it could certainly make them the leader with limited service hotels
I don't see Club Carlson being a good fit for Hilton, though you never really know; in many cases these mergers aren't only about finding the best fit, but also about trying to expand as much possible and not be left behind in a merger-happy environment


Wyndham brands
Bottom line
While this is obviously still in the very early stages, further consolidation in the hotel industry seems inevitable, so I'd be surprised if something didn't happen here soon.
Which hotel group do you see as the best fit for a merger with Club Carlson?
(Tip of the hat to View from the Wing)