While most of the world's premium products are accessible using "common" mileage currencies, there are a few products that aren't. One of those is Transaero's first class. Some of you may know my obsession with them. I mean, seriously, take a look at their first class cabin — it makes Emirates' A380 first class look modest. But sadly I've come to the realization I'll probably never be able to fly their first class, given how outrageously expensive it is, and that there are no common mileage currencies you can use to book the product.
Then there's Oman Air business class. They have what looks like one of the most amazing business class products out there, with seats that look more like first class suites.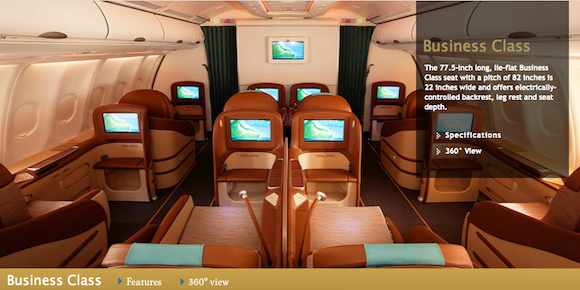 While it's a commercial, I challenge anyone to tell me it doesn't look awesome!
I've flown first class on the three Middle Eastern giants — Emirates, Etihad, and Qatar — and would love to fly Oman Air business class to compare.
As a result I'm trying to find the cheapest paid business class ticket I can on them. It looks like a flight from Bangkok to Munich via Muscat is about $1,800 one-way in business class. While that's not cheap, it's not a horrible value either.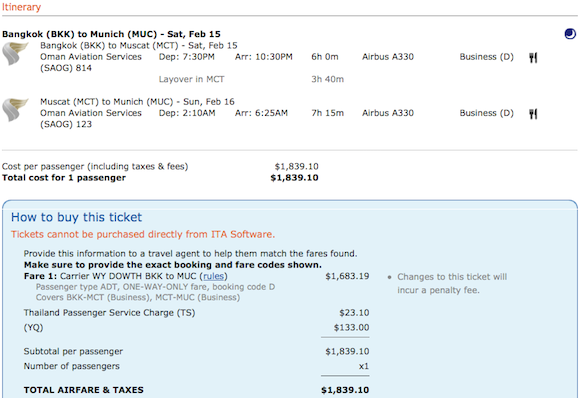 Meanwhile they have a $900 business class fare out of Colombo to Munich also via Muscat, though Colombo to Muscat is on a 737 — bleh!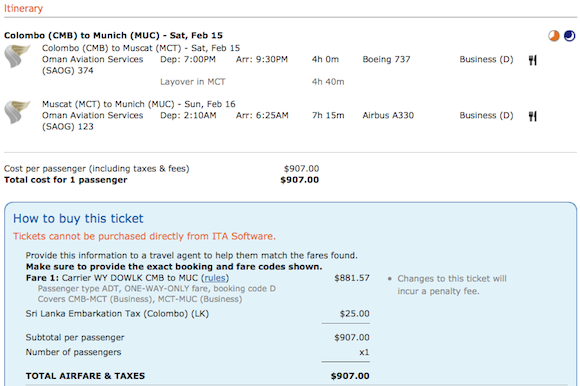 Has anyone flown Oman Air business class? If so, how was it? And does anyone know of better value Oman Air business class fares than the above?