In the interest of full disclosure, OMAAT earns a referral bonus for anyone that's approved through some of the below links. These are the best publicly available offers (terms apply) that we have found for each card. Opinions expressed here are the author's alone, not those of the bank, credit card issuer, airlines or hotel chain, and have not been reviewed, approved or otherwise endorsed by any of these entities. Please check out my advertiser policy for further details about our partners, and thanks for your support!
Update: This article contains mentions of Chase Freedom Unlimited®, Chase Freedom®, Ink Business Cash℠ Credit Card and Ink Business Unlimited℠ Credit Card whose terms have expired and are in the process of being updated. All other offers reflect accurate offer terms. Learn more about the current offers here.
---
I've been following the credit card rewards space for a long time (well over a decade), and I remember how excited I was when I got approved for my first credit card at the age of 18.
The space has evolved significantly, and credit cards have truly never been more rewarding, between the welcome bonuses, the perks, and the bonus categories for spending.
Nowadays I'm earning an average of more than 3x points for my everyday spending, which is something I could have never imagined a decade ago.
In this post I wanted to take a critical look at the Chase Sapphire Preferred® Card, which is a card that changed the credit card landscape at the beginning of this decade, but that has largely been resting on its laurels since.
Now don't get me wrong, the card still has a lot going for it, and I still recommend it as the best beginner card for people getting started with miles and points. But I think it's fair to say the Sapphire Preferred is also not what it once was.
So let's take a closer look at that — what made it so special, why isn't it as special anymore, and what could be done to improve it.
The credit card landscape back in the day
Back when the Sapphire Preferred first launched, the credit card landscape was completely different. About a decade ago I'd say Amex dominated the credit card rewards space:
The Starwood Preferred Guest Amex was the most lucrative credit card for everyday spending, as the card offered one Starpoint per dollar spent, and you could transfer those points to airline partners at a 1:1 ratio, with a 25% bonus for every 20,000 points transferred
The Amex Premier Rewards Gold Card was popular for earning Amex points, as it offered 3x points on airfare, and 2x points on gas and groceries in the US
At the time all but the Amex Platinum charged 3% foreign transaction fees, so there wasn't even a great rewards card for international purchases
At the time if you had told me that Amex would one day revamp the Premier Rewards Gold Card as the American Express® Gold Card, and it would offer 4x points on dining purchases globally and 4x points on supermarkets purchases in the US (up to $25K per year) with no foreign transaction fees, I would have thought you were nuts.
The Sapphire Preferred was a market disruptor
I remember in 2011 when the Sapphire Preferred came out with a splashy welcome bonus (40,000 points was a huge deal back then), a shiny metal card, customer service reps who answered the phone on the first ring, and a brand new transferrable points currency, it was a game-changer.
The card also included many of the same benefits it has now:
2x points on travel and dining
No foreign transaction fees
Access to a lucrative shopping portal
The ability to transfer points to partners, or redeem them for 1.25 cents each towards travel
There were a few other benefits that have since been removed, like an unheard of (at the time) 3x points on dining for the first Friday of the month, and the 7% annual dividend on earned points.
There was simply nothing like it, and the Sapphire Preferred blew the competition away.
Not only that, but conveniently for Chase, the launch of the Sapphire Preferred coincided with:
Aeroplan hugely devaluing their award chart and adding fuel surcharges to most partner awards (Aeroplan was one of the best Amex transfer partners)
The end of the relationship between American Express and Continental, due to the merger with United
A revamp of the British Airways award chart (another one of Amex's best transfer partners)
At the time, all of this contributed to the relative devaluation of Membership Rewards over the new Ultimate Rewards.
Other credit cards got way more competitive
While the Sapphire Preferred moved the bar for the credit card market in the US, over time, other issuers and co-brand cards have caught up. Features that we'd never have imagined in 2011 are now effectively table stakes:
Compelling bonus categories on purchases like dining, supermarkets, gas stations, and much more
The ability to earn 2x points in non-bonused categories on no annual fee cards:
Credits that offset annual fees, like for Global Entry, TSA Pre-Check, CLEAR, Uber, general travel/airfare, and more
Rental car CDW coverage (primary, in many cases)
Access to events, experiences, or just enhanced hotel stays
Other discount opportunities, like Amex Offers and Chase Offers, which can in some cases offset the annual fee on cards
Priority Pass memberships
Nowadays some credit cards offer up to 5x points on dining
Not to mention Capital One, Citi, and even Brex now allow points to be transferred to airline partners.
At the same time, American Express has worked to expand the Membership Rewards program, adding new redemption partners, continuing to have transfer bonuses, and has more or less completely revamped their card portfolio with enhanced earnings rates and benefits.
Meanwhile, the Sapphire Preferred is essentially the same card as it was in 2011. The 7% annual dividend has gone away, and primary rental car coverage added, but the card has maintained the fundamental value proposition of earning 2x on travel and dining, with the ability to redeem directly through the portal or transfer to partners.
What would make the Sapphire Preferred more competitive?
Given how other cards have evolved a lot and the Sapphire Preferred seemingly hasn't, what could be done to make the card more compelling again? A few things come to mind — some are specific to this card, while some are general improvements that could be made to the Ultimate Rewards program, which in turn would change my feelings about this card.
Transfer bonuses
While Amex, Capital One, and Citi, frequently offer transfer bonuses when you convert points into airline miles or hotel points, Chase doesn't. They've only ever had a single transfer bonus that I can recall.
This is something that could add a lot of value for cardmembers, especially given the increasing overlapping partners between transferable points currencies.
Ultimate Rewards needs fresh partners
We've seen the major transferrable points currencies add partners over the years, and in some ways, Ultimate Rewards has become less competitive. Chase lost Korean Air as a transfer option, which was one of their most valuable partners.
I'd argue that at this point Ultimate Rewards is a program for earning Hyatt points, and perhaps in some cases, an argument could be made for transfers to United (though less so than before, given the recent MileagePlus devaluation).
Aside from that, though, there's lots of overlap with other transferable points currencies, and other currencies have more frequent transfer bonuses.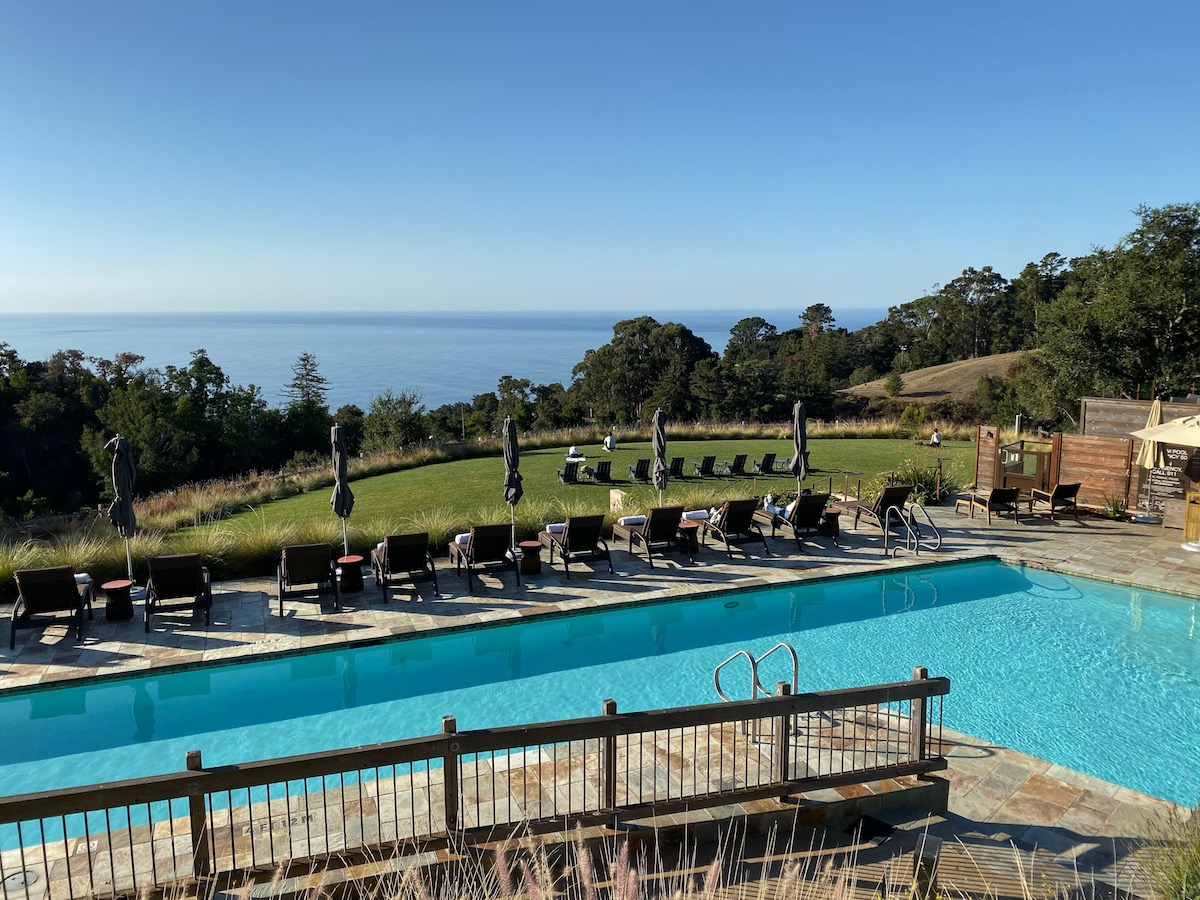 I primarily convert Chase points into Hyatt points nowadays
Improved category bonuses
It goes without saying that improved category bonuses would go a long way to improving the Sapphire Preferred. Nowadays some of the cards competing with the Sapphire Preferred offer 3x points on many purchases, while the Sapphire Preferred is capped at 2x points.
For example, the American Express® Green Card was recently revamped, and now offers 3x points on dining, travel, and transit. That card has a reasonable $150 annual fee (Rates & Fees), and offers up to $200 in annual credits that offset that.
I do recognize that revamping the Sapphire Preferred bonus categories might be challenging, given that the Chase Sapphire Reserve® Card offers up to 3x points on dining and travel purchases, and they don't want to cannibalize that card.
So any change in bonus categories would need to be coordinated between the two cards.
Annual credits
We've increasingly seen card issuers add annual credits, which can come in a variety of forms. Presumably, some of these credits are pretty low cost to the card issuers (like the $100 CLEAR credit on the Amex Green), so it would be nice to see Chase add some sort of credit to this card.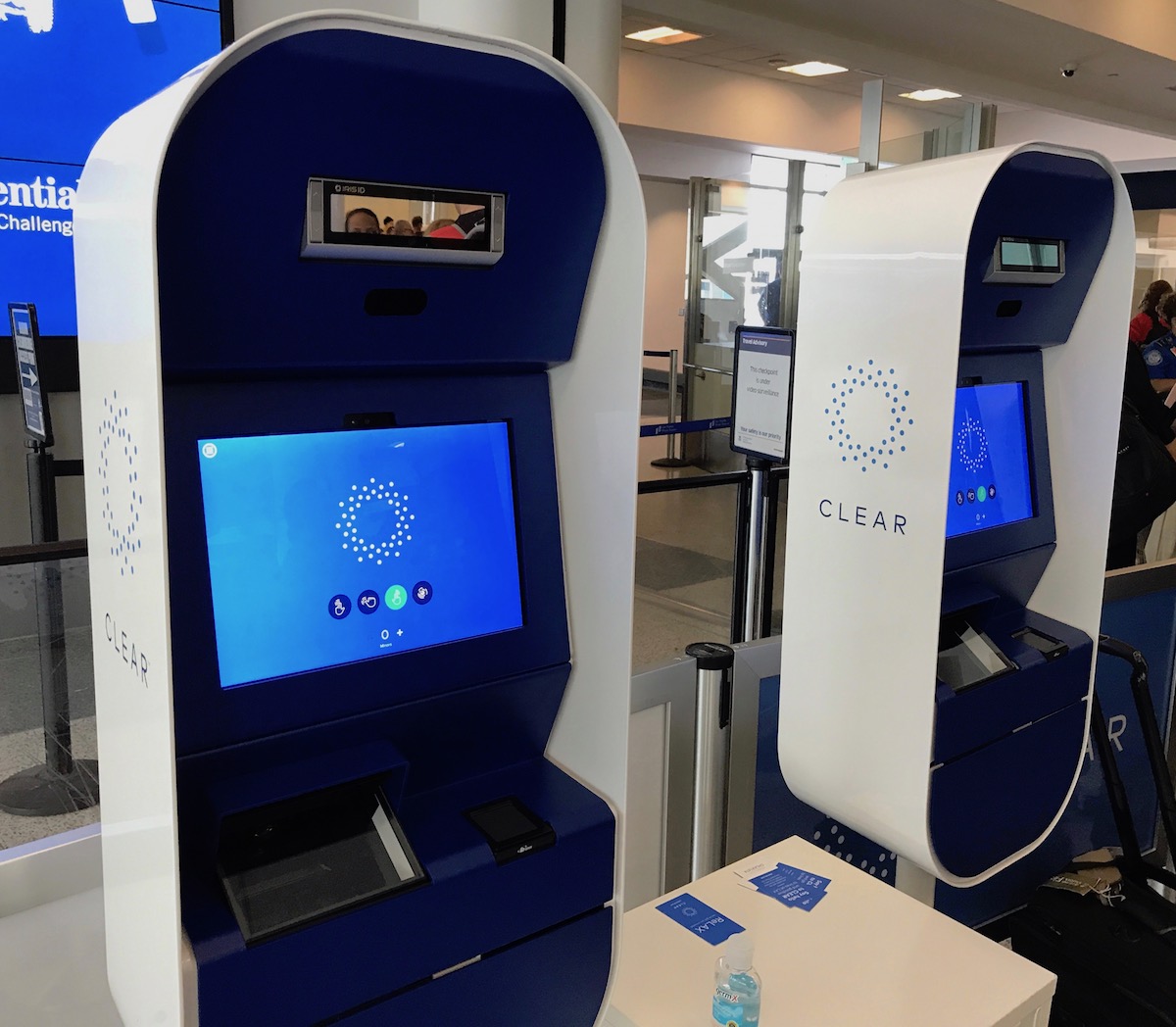 The Amex Green Card offers a $100 annual CLEAR credit
Who is the Sapphire Preferred still right for?
While I think the Sapphire Preferred is no longer in a league of its own, that doesn't mean the card isn't worth considering. Quite to the contrary, I think the card still makes sense for some/many.
There are two circumstances in particular where I think this card makes a lot of sense.
The best travel protection on a sub-$100 annual fee card
Taking the rewards structure out of the equation, one thing is still industry-leading about the card. In my opinion, the Sapphire Preferred offers the best travel protection and car rental coverage of any personal credit card with an annual fee of under $100.
For someone looking for that protection on a card with a reasonable annual fee, the Sapphire Preferred is tough to beat.
An easy entry into the Ultimate Rewards ecosystem
The Sapphire Preferred can be worth having as a way to get into the Ultimate Rewards ecosystem. While individual Chase cards may in some cases not be as lucrative as they used to, combined the entire portfolio of cards still is industry-leading.
If you have the Sapphire Preferred then points earned on the following no annual fee cards can be converted into full Ultimate Rewards points at 1:1 ratio: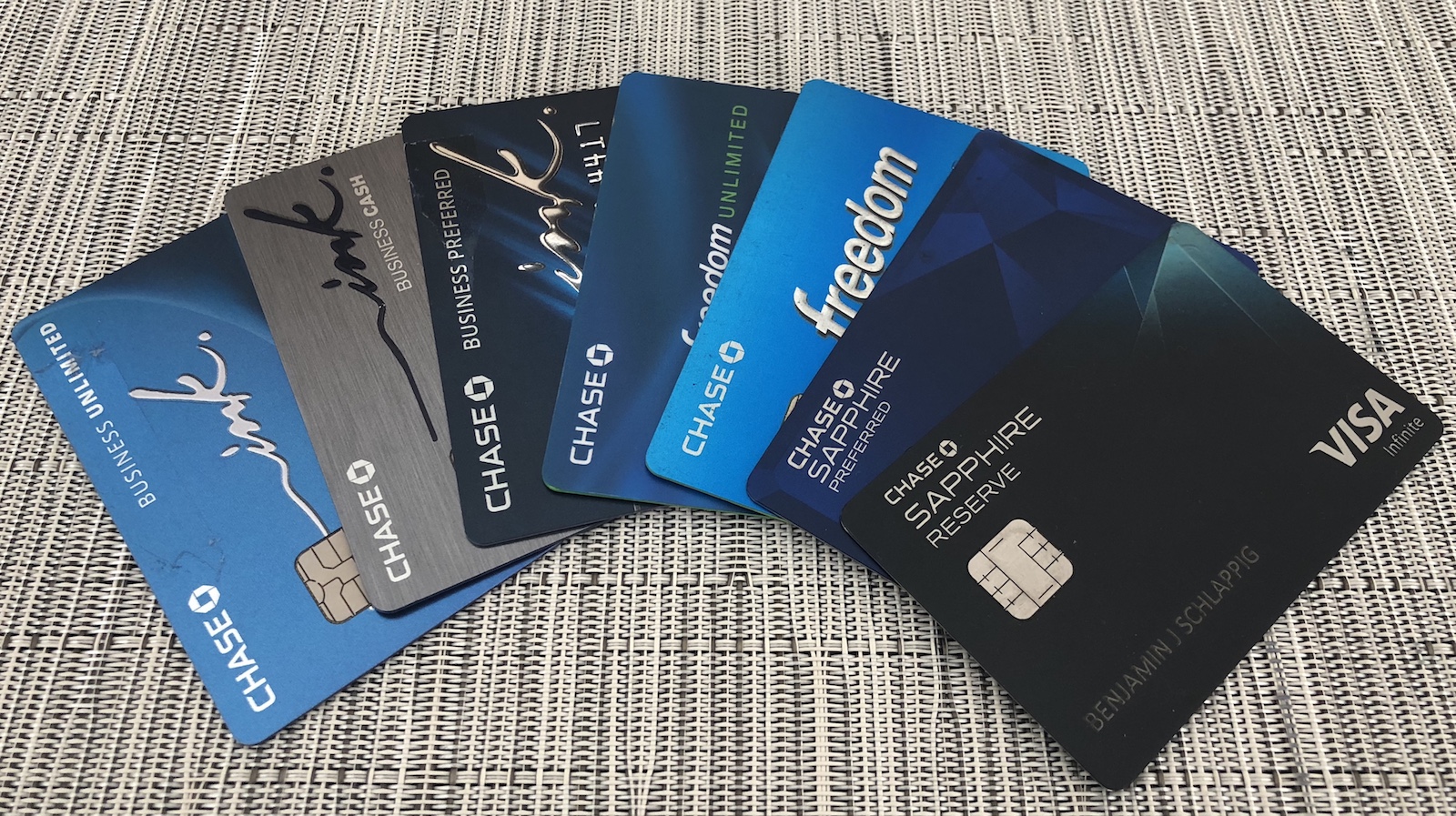 The overall Ultimate Rewards ecosystem is still tough to beat
For someone who doesn't spend that much on dining or travel, and for someone who doesn't value lounge access, the Sapphire Preferred could be a better option than the Sapphire Reserve.
Personally I think the single best card for getting into the Ultimate Rewards ecosystem is the Ink Business Preferred® Credit Card. The card also has a $95 annual fee, but has so many amazing perks — an 80K welcome bonus, 3x points in select categories, cell phone protection, and more.
Bottom line
The Sapphire Preferred was groundbreaking in so many ways when it was first introduced, but now it seems like it's mostly just chilling.
While the card is still very well rounded in terms of the travel protection it offers, the reality is that it's almost not worth putting spending on the card anymore.
At this point the Sapphire Preferred is most useful as a card that allows you to pool Ultimate Rewards points, should you want to use Chase's excellent no annual fee cards to earn rewards.
What are your thoughts on the Sapphire Preferred compared to the competition these days?
The following links will direct you to the rates and fees for mentioned American Express Cards. These include: The Blue Business® Plus Credit Card from American Express (Rates & Fees), and American Express® Green Card (Rates & Fees).