One of my favorite uses of Alaska miles is for travel in Emirates first class. That's due in no small part to Emirates having one of my favorite first class products in the world.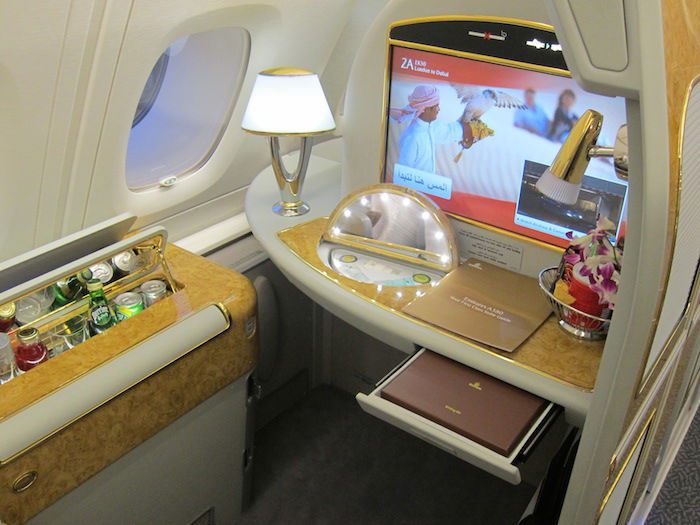 There are several things which make Alaska especially great about redemptions on Emirates:
While there are many awesome things about redeeming Alaska miles on Emirates, there is one frustrating policy when it comes to changing Alaska-issued Emirates award tickets. And it's important to understand, because it could prove problematic depending on the type of planner you are.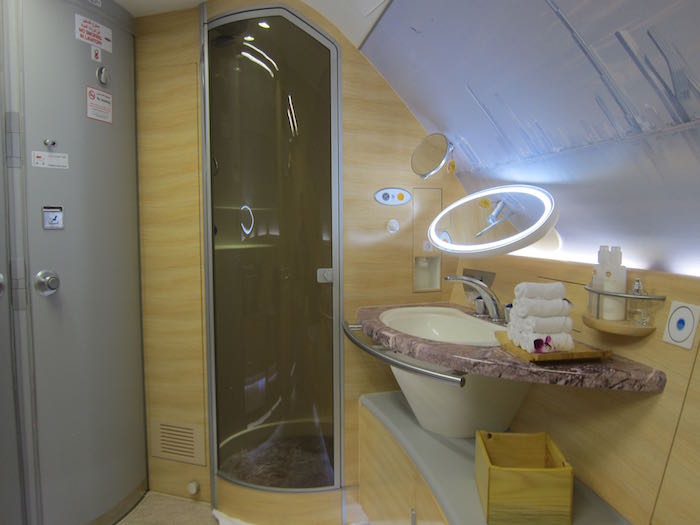 The policy is that Alaska uses married segment logic when it comes to Emirates award segments, even when your segments aren't "married." That means you can't ever just change one segment of an itinerary, but rather have to change them all.
Let me try explaining that in simpler terms that everyone can understnad.
Say you book an award ticket from New York to Munich via Dubai — you fly from New York to Dubai, have a six night stopover, and then continue to Munich.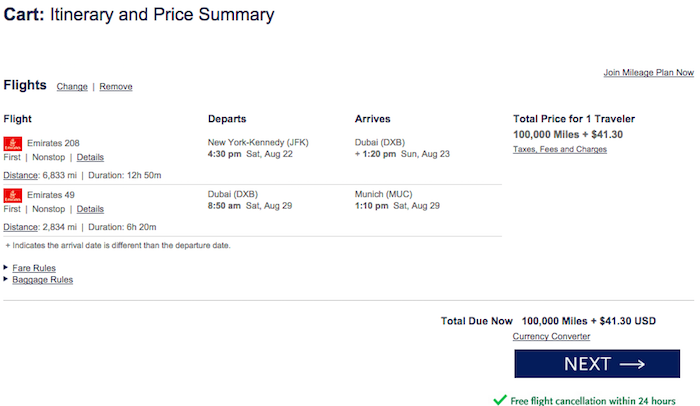 Say you have a change in plans and want to move your Dubai to Munich flight forward a day while keeping the same flight from New York to Dubai. If this were virtually any other airline you could change just that one segment by phoning up the airline and paying whatever the change fee is, assuming there was award space. Easy enough, right?
When making changes to Alaska award tickets for travel on Emirates, there needs to be award availability on all segments of your itinerary.
So in the above example, if you wanted to change the Dubai to Munich segment, there would also need to be award availability from New York to Dubai. Which of course often won't be the case, especially if you're traveling in pairs, since Emirates doesn't typically release that many first class awards on each flight.
The next logical question is whether Emirates award availability usually goes back into inventory when canceled. In other words, if you cancel an Emirates award segment in order to make a change, what are the odds the space goes back into inventory? Anecdotally I've found that:
Recently booked awards always go back into inventory immediately (in other words, I made a booking for Emirates first class last week, and have had to make four changes to the second segment of the ticket since then — each time the space for the first segment went back into award inventory)
It's much more inconsistent for tickets booked more than a few weeks ago; I find in those instances space sometimes doesn't go back into inventory
Bottom line
Redeeming Alaska miles for Emirates first class is an incredible value, though I do think it's important to understand their policy on making changes. This policy is specific to the Alaska/Emirates partnership, and doesn't apply when redeeming miles on Alaska's other airline partners. For that matter, I don't think this is Alaska's doing, but rather just how the system between the two airlines is set up.
So just always remember that if you make changes to a Mileage Plan award on Emirates, you'll need to find award space on all segments. If space isn't there, your best bet is to try and redeposit the ticket and hope that award space went back into inventory.
But if you're someone prone to lots of last minute schedule changes, this is definitely something to keep in mind when you book hotels and make other plans surrounding Emirates awards.
Has anyone been burned by this ridiculous policy when it comes to redeeming Alaska miles on Emirates?