Reader Matt S asked the following in the "Ask Lucky" forum:
My wife and I are planning a trip to France next summer. I was able to snag (on hold) two first class seats on AA80 DFW>LHR, then onward LHR>CDG. Having read your post about AA removing F from all 777-200s, I'm wondering if I should expect this flight to have an F cabin or not. The AA seat map showed three classes, while SeatGuru shows two configurations for this flight – with and without F. If I do end up in J, should I expect to receive the mileage difference back? The flight is June 2016, if that helps. Thanks!
I figured I'd answer this question here, since I know many are in a similar boat.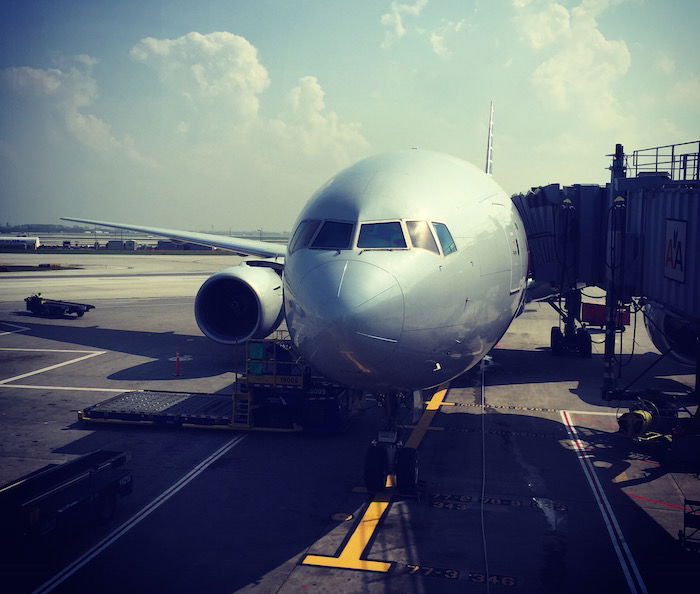 American is in the process of refreshing their longhaul fleet
For a while now American has been in the process of refreshing their longhaul fleet. This is coming both in the form of taking delivery of new aircraft, like the 777-300ER, as well as reconfiguring their existing aircraft with new cabins, including the 777-200 and the 767-300.
As part of their 777-200 reconfiguration process, American is going from their current three cabin configuration to a two cabin configuration.
Currently American has a first class cabin…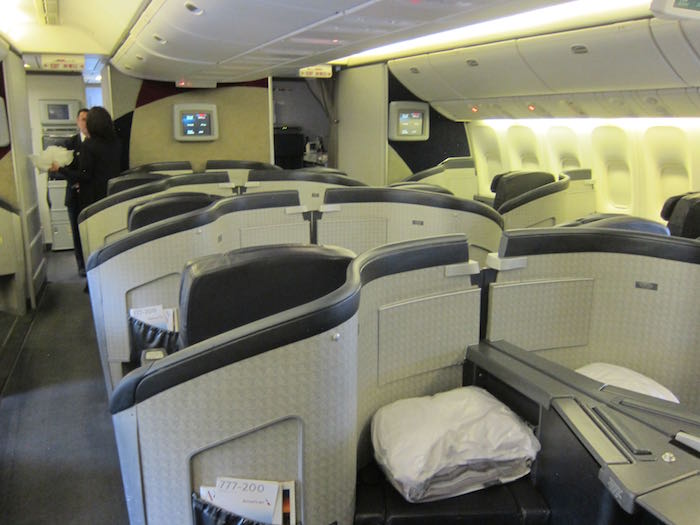 A business class cabin, with angled seats…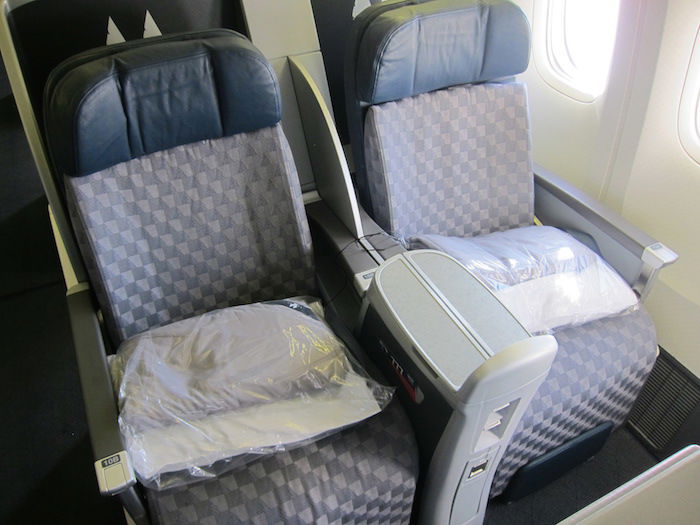 And then an economy cabin.
As part of the reconfiguration, American will be eliminating first class, and will instead be installing a new business class product.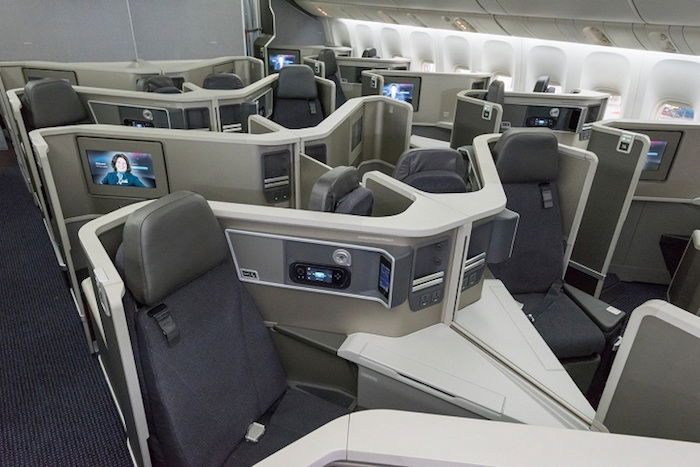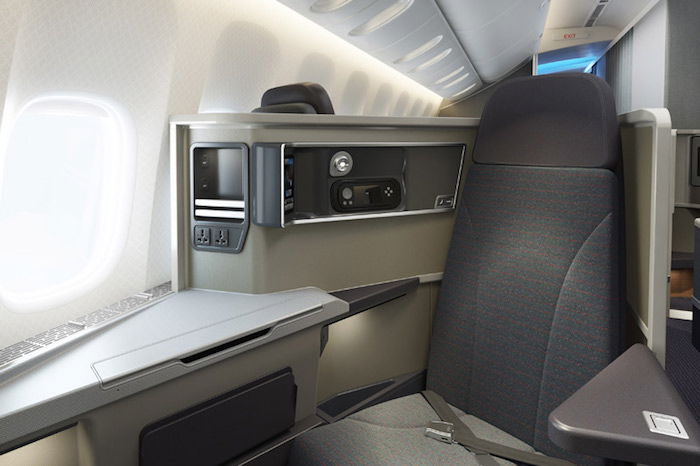 The new business class product will be a huge improvement over the old one, given that business class seats are fully flat and all feature direct aisle access.
Odds of getting the new 777-200?
So Matt S has tickets in 777-200 old first class for next summer, and is wondering the odds of his plane being swapped to a refurbished 777-200, which won't feature a first class cabin anymore. Here are a few things to keep in mind:
So far only a handful of the four dozen or so 777-200s have been refurbished
The process has been slower than anticipated, and as of now I believe American is optimistically aiming to finish the 777-200 refurbishment by late 2017
Never trust SeatGuru when it comes to seatmaps for a specific flight; always go with what the seatmap published directly by the airline shows
11 months out it's really tough to predict what kind of a plane you'll have next summer, so I wouldn't count on getting one type of plane or another, necessarily; airlines frequently optimize equipment/schedules as the departure date approaches
What to expect if the plane is swapped
Assuming you're booked in first class and a flight is swapped from an "old" 777-200 to a refurbished 777-200 without first class, what should you expect? I'd say:
The difference in miles between the two tickets (in this case a 12,500 mile refund, since you're going from first class to business class)
Being rebooked on another route in first class on American metal, even if there's no award space (perhaps on a 777-300ER)
Those are the two things I would reasonably expect. And to be honest, in your shoes I'd be hoping for an equipment swap. I'd almost take American's new 777-200 business class over the old 777-200 first class, or at the very least use it to swap to American's 777-300ER first class.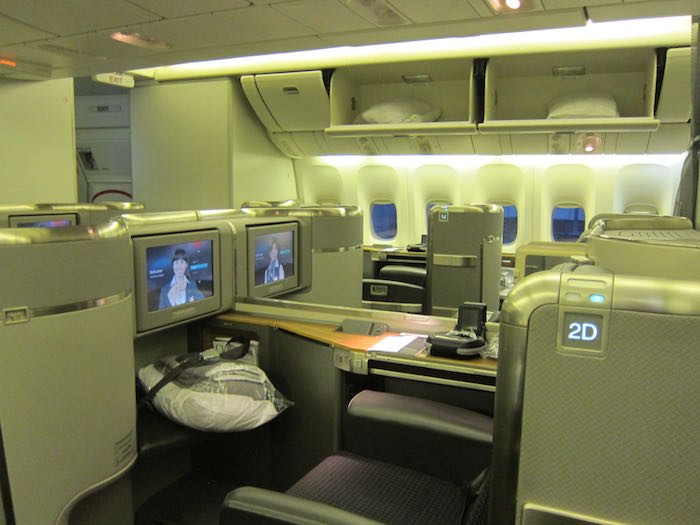 Bottom line
It's tough to know what American is thinking 11 months in advance. I wouldn't count on an equipment swap, but it also wouldn't surprise me. And frankly if you do get an equipment swap, I think you'll get a more favorable outcome that way.