Here's one that really surprised me at first, but makes perfect sense after further consideration.
Cathay Pacific announced today that they'll launch 4x weekly flights (Mondays, Tuesdays, Thursdays, and Saturdays) between Hong Kong and Dusseldorf as of September 1, 2015.
The flight will be operated by a four class 777-300ER (meaning it will feature first class, business class, premium economy, and economy), and operate with the following schedule:
CX375 Hong Kong to Dusseldorf departing 12:50AM arriving 7:15AM
CX376 Dusseldorf to Hong Kong departing 1:20PM arriving 6:35AM (+1 day)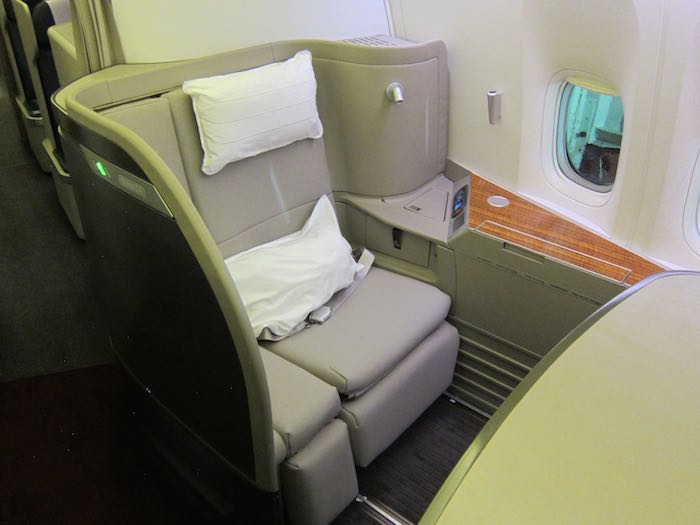 At first I was a bit confused. Cathay Pacific doesn't fly to Munich, Seattle, Miami, Philadelphia, etc., all of which have been rumored, so Dusseldorf just sort of seems to come out of left field.
But the more I think about it, the more sense it makes. Dusseldorf is an airberlin hub, so in addition to any origin & destination traffic, it's a practical hub for connecting on oneworld within Europe.
However, the amount of new service that has been announced to Dusseldorf lately outside of oneworld/Etihad is what actually puzzles me:
I guess oddly I understand the Cathay Pacific expansion, given their membership in oneworld. But I don't quite get all the other growth among airlines to Dusseldorf. It's the seventh largest city in Germany, though I guess it's sort of a financial hub.
The most surprising part of the announcement is that the flight will be operated by a four class 777-300ER — I would have expected them to use a three class 777 instead.
Bottom line
This is fantastic news for oneworld flyers. While airberlin doesn't have the most glamorous intra-Europe product, it's nice to be able to connect to a Cathay Pacific flight out of a oneworld hub that isn't Heathrow.