Over the past several years we've seen many airlines retire the 747, given that there are more modern planes out there nowadays. Planes like the A350 and 787 have the same range as the 747, but are lower capacity and fuel efficient, meaning they can economically serve markets that might not work with a 747.
As an aviation geek I'm sad whenever a plane is retired, though at the same time the 747 has significance beyond that. The 747 didn't just change commercial aviation, but rather changed the world as a whole. The plane was a quantum leap for aviation, as it's the next model type Boeing introduced after the 707. The 747 allowed airlines to serve markets that couldn't be served before, making it easier to travel across the globe.
So as much as I'd be sad if airlines ever retired the A380 (given the great amenities the plane has), the A380 hasn't had nearly the impact on commercial aviation that the 747 has.
With that in mind, 747 retirements have been a pretty big deal for airlines, and we've seen some beautiful tributes, including from Singapore Airlines, Philippine Airlines, and Air France, just to name a few. This Singapore Airlines 747 tribute in particular actually makes me tear up a bit every time I see it:
Well, it looks like the next airline to retire the 747 will be Cathay Pacific. Cathay Pacific's last 747 flight is scheduled from Tokyo Haneda to Hong Kong on October 1, 2016. It will operate flight CX543, departing at 10:35AM and arriving in Hong Kong at 2:10PM.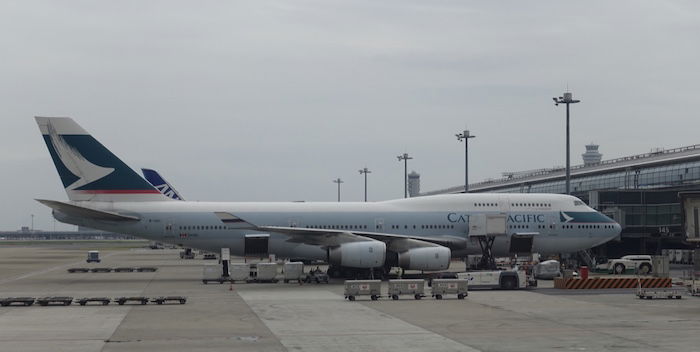 Last week Cathay Pacific uploaded a tribute video to the 747, showing the plane in its original livery:
I'll be very sad to see Cathay Pacific retire their 747. Cathay Pacific is one of the airlines I've flown most often on the 747, and I especially loved the first class section they have in the nose of the plane. It's such an intimate cabin, and if you're seated in row one and have a crosswind landing, you can sometimes even look straight onto the runway on final approach.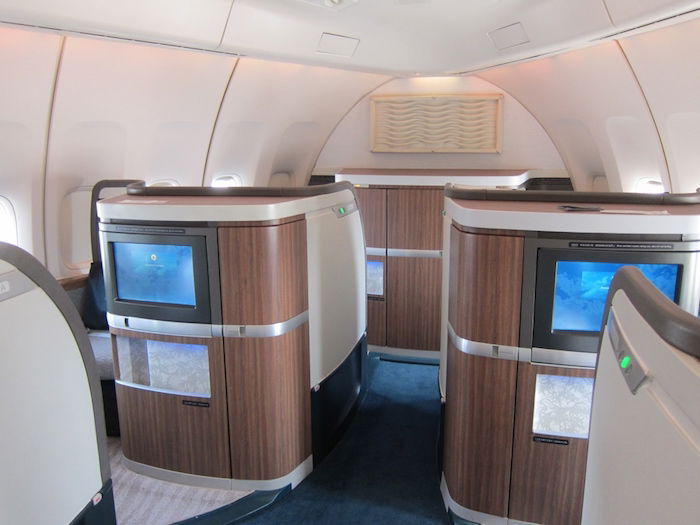 Sadly I won't be able to make Cathay Pacific's final 747 flight, as I have other travel plans then. If you're an aviation geek, there are still some seats left in economy, though first & business class are sold out.
Is anyone still flying a Cathay Pacific 747 before it retires?
(Tip of the hat to Wild About Travel)