Obviously everyone approaches life differently, and there's no place that's more apparent than in the travel industry.
Perhaps contrary to how I sometimes come off on the blog, I'm generally pretty quiet and try to be cognizant of my surroundings. Many might say I take it to an extreme. I hate talking in elevators, because I don't want to disrupt others, and I won't even talk on my phone in an Uber without asking the driver. I realize I'm an extreme case, but stay with me here…
From observing how others travel, there's one area where I've noticed an especially stark contrast.
When observing how others travel, I can't help but notice something consistently that I can't bring myself to do. There's a common phrase that "it can't hurt to ask." It can't hurt to ask for a room upgrade at a hotel, it can't hurt to ask for an extra guest for lounge access, it can't hurt to ask for a fee to be waived, etc. That's a philosophy many people seem to live by, though personally it's not something I can do.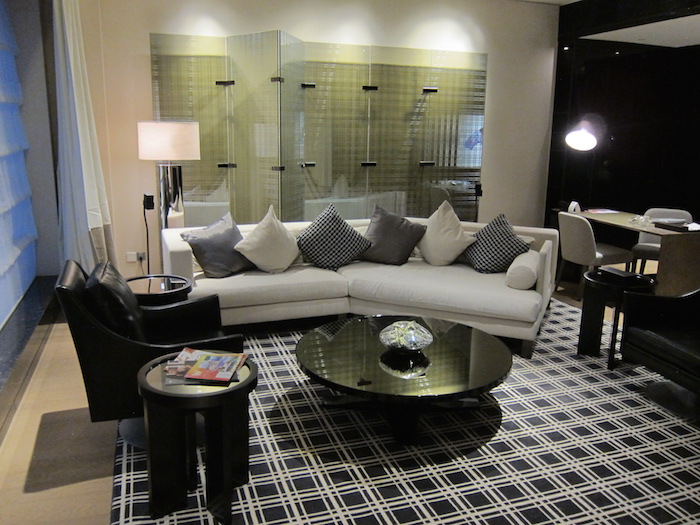 I kind of take the opposite approach — I know exactly what the rules are, and I'll be persistent as hell when it comes to making sure the rules are followed (for example, as a Starwood Platinum I'll be persistent with room upgrades if there are still several suites for sale).
But under normal circumstances I can't for the life of me bring myself to ask for something I'm not entitled to. And perhaps this is an area where ignorance is bliss. When you know exactly what you are and aren't entitled to, it's much tougher to just "fake dumb."
Don't get me wrong, maybe once or twice a year I get myself into a crappy situation where I do ask for an exception, like with the inaugural Etihad Airways A380 flight. But it kills me to do it, and I only do it when there's an "emergency" situation.
So I'm curious to hear how you guys approach things when traveling.
Let me know which ideology you guys subscribe to! And if you subscribe to the "it can't hurt to ask" ideology, what kind of success have you had with it?