As I mentioned in a previous installment, I spent two nights in Cuba late last week, and am trying to document the experience as much as possible. I flew Southwest from Fort Lauderdale to Havana on Thursday afternoon, so figured I'd share what the whole process of booking the flight, checking in, etc., was like, given that this is all still pretty new.
Most people don't seem to understand whether Americans can legally visit Cuba or not, and what the process is like. Heck, on my return flight from Havana to Fort Lauderdale, the flight attendant even asked me whether Americans can legally visit Cuba as tourists, as he didn't seem to understand.
So here's my experience:
Can Americans travel to Cuba for any reason?
Yes and no. Technically Americans can only travel to Cuba for one of about a dozen approved reasons. This includes the following reasons:
family visits; official business of the U.S. government, foreign governments, and certain intergovernmental organizations; journalistic activity; professional research and professional meetings; educational activities; religious activities; public performances, clinics, workshops, athletic and other competitions, and exhibitions; support for the Cuban people; humanitarian projects; activities of private foundations or research or educational institutes; exportation, importation, or transmission of information or information materials; and certain authorized export transactions.
In practice, most people traveling to Cuba as tourists choose either "Support For The Cuban People" or "People-To-People Exchanges" as the reason for visiting.
So technically you can't go if tourism is your stated reasons, though in practice there are tens of thousands of American tourists going. That's because they keep the categories intentionally broad, and you won't generally be asked about the details of why you're going to Cuba. Arguably when you're a tourist somewhere you have "people-to-people exchanges" and also "provide support" to the people.
Without hesitation I'd feel comfortable recommending people visit Cuba as tourists and just state one of those as the reasons.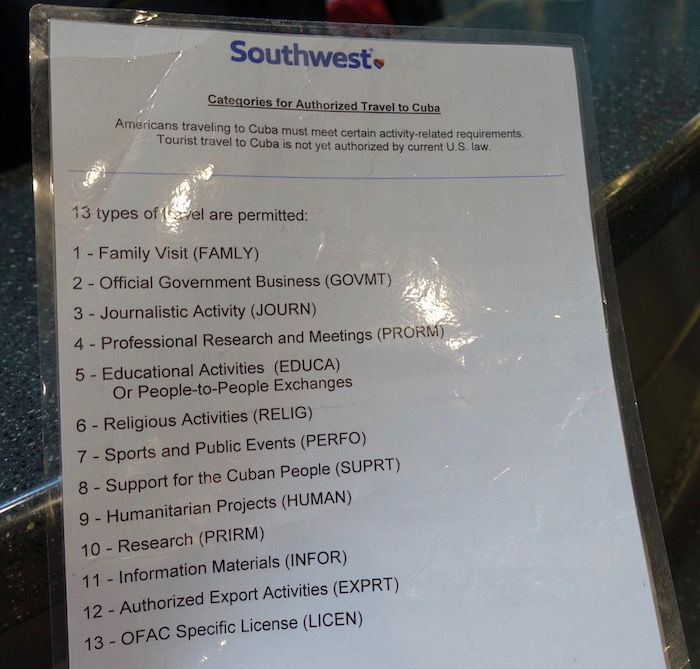 Do Americans need visas to travel to Cuba?
Yes, though in practice the visa is simply you paying $50 per person for a sheet of paper that you hand to the immigration officer on arrival. You can buy these visas in advance, though we didn't, and I can't imagine why we would.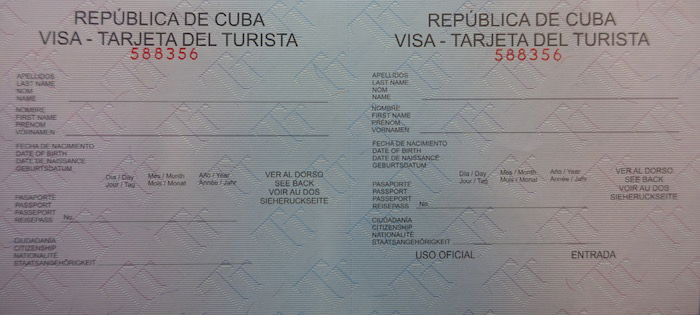 We flew Southwest from Fort Lauderdale to Havana, and across from the check-in desk was a visa desk. We just asked for two visas (which we could pay by credit card), and $100 later we were in possession of them. The price is the same whether you buy them in advance or at the airport.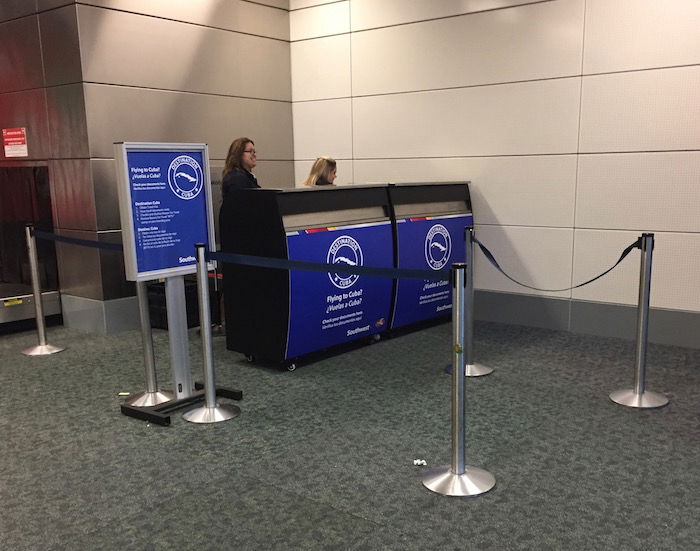 The whole process took a minute.
How does check-in work for flights to Cuba?
Southwest has a separate check-in desk at Fort Lauderdale Airport for flights to Cuba, located on the baggage claim level. It's my understanding that all airlines have special check-in desks for flights to Cuba.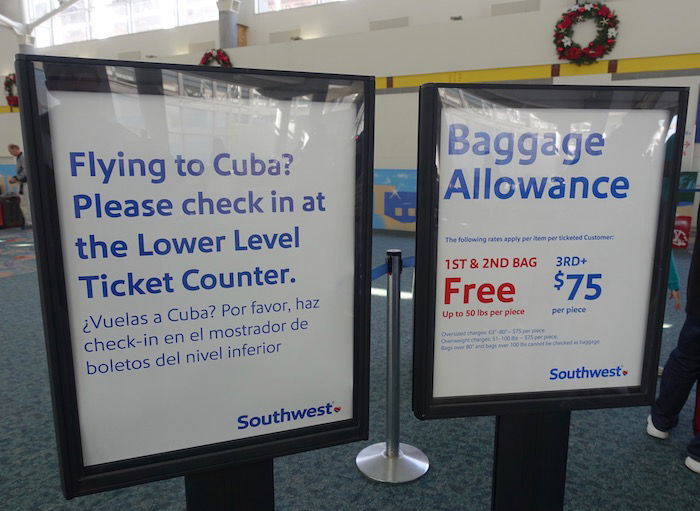 There was only a short line, and the associate asked us why we were traveling to Cuba (because they have to enter it into the computer). We said "people-to-people exchanges," and that was the end of it. They're not asking because they want to quiz you, but rather because they have to enter a reason into the computer.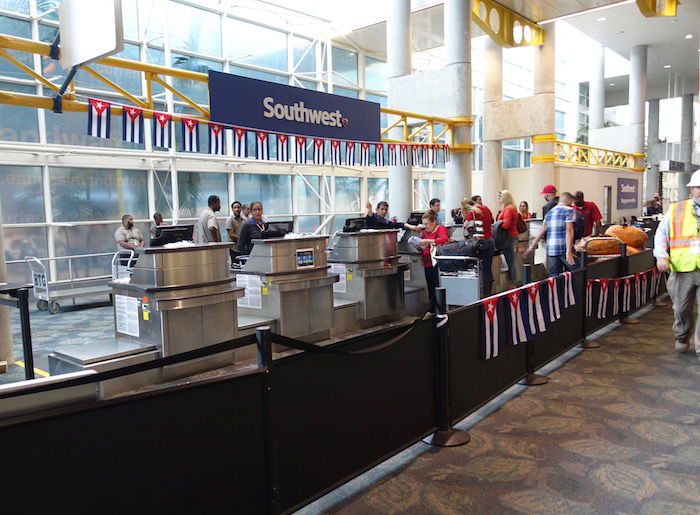 He handed us customs and immigration forms for Cuba, and we quickly had our boarding passes.
If you're connecting from another US city before taking your flight to Cuba, the people selling visas show up at the gate as well, in case anyone still needs to buy a visa.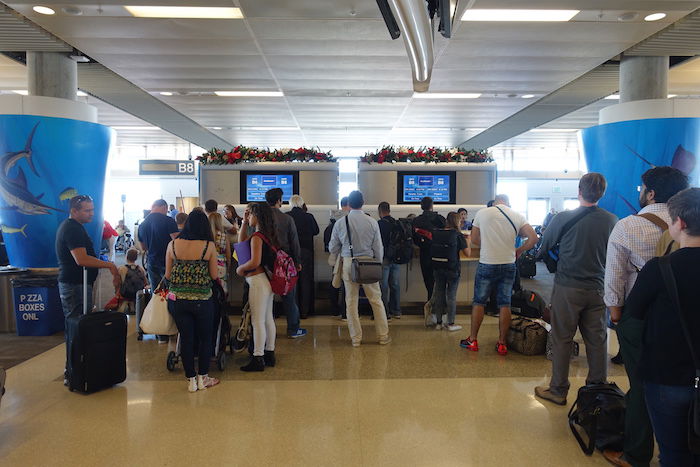 What are the immigration forms for Cuba like?
There are three forms you need to have ready before arriving in Cuba — your visa and two immigration forms. Given how short many of the flights from South Florida to Cuba are, you might just spend half your flight filling them out.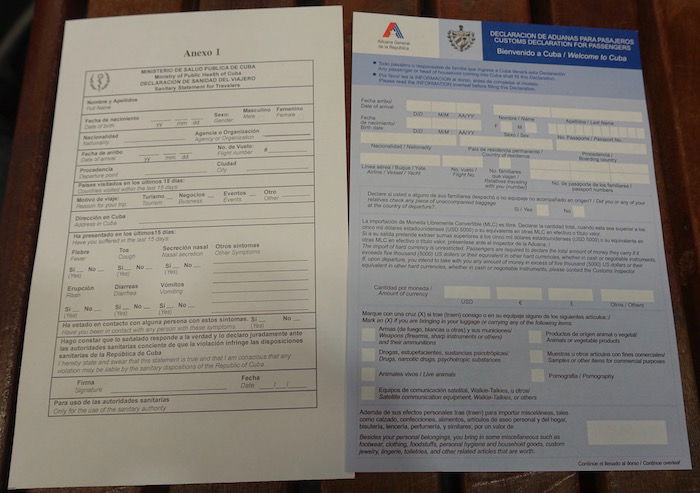 Do you need anything special to board your flight to Cuba?
To board we had to present our boarding passes, passports, and show our visa forms to the gate agent. If you're coming off a connecting flight you'll want to go to the gate agent so they can verify your documents and stamp your boarding pass.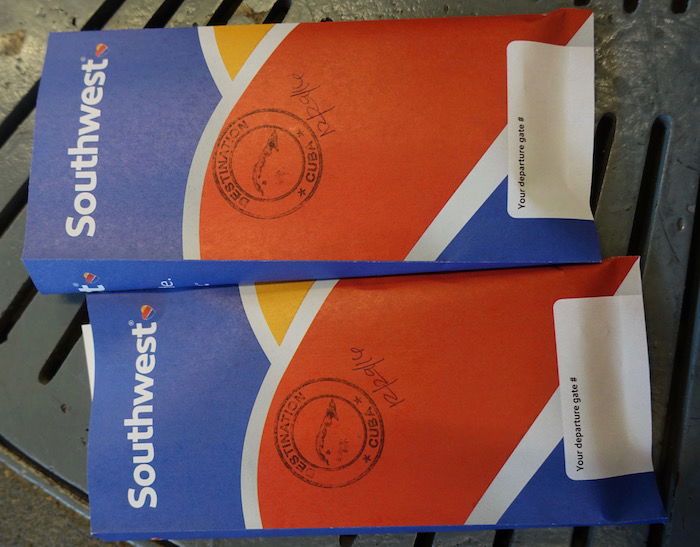 Will Cuban immigration ask you any questions about your visit?
I wasn't asked any questions by the Cuban immigration officer. If they were to ask any questions, it won't have anything to do with whether you're traveling for one of the "approved reasons," as that's an American rule and not a Cuban rule.
Did immigration ask questions when returning to the US?
Nope, they didn't ask anything, and it's my understanding that they don't generally ask which of the approved reasons you traveled for, etc. In fairness, though, I have Global Entry, so am rarely asked anything.
Bottom line
The process of booking a flight to Cuba is super easy. You can book the flight just like any other. Just keep in mind that the check-in counter will be separate from the normal ones, you'll need a visa (which is as simple as you paying $50 at the airport for a sheet of paper), and at check-in you'll have to state the reason you're traveling to Cuba, though shouldn't be asked any other follow-up questions.
So the process really is very easy…
To those of you who have visited Cuba, does this match your experience?