On Saturday I returned from a two day trip to Cuba, and boy was it interesting. I apologize for the lack of posts on Friday and Saturday, as I've never been in a place where internet was so non-existent (and I've been to a lot of places).
I figured I'd share my initial thoughts about visiting Havana. Let me start by saying that I planned this very last minute and was only in Cuba for two days, so I largely went into this trip blind. That was by design, as I wanted to see what it was like to come in without expectations and without many plans.
So I'm not claiming to be an expert on Cuba based on my two days there, and also admit that I could have done a much better job planning this trip. But that won't stop me from sharing my opinions, since I know a lot of people are considering travel to Cuba.
Here are my initial thoughts, in no particular order:
The people were incredibly friendly
The aspect of traveling to Havana that impressed me most were the people. I expected that people would be friendly, but they were friendlier than I ever imagined. People would come up to us on the street and ask where we were from. When we told them from the US, their faces lit up and they said "welcome, my country is your country." They provided free advice on things to do, wanted to talk about Trump, etc.
In most countries you should be cautious when strangers come up to you on the street and start a conversation, while in Havana it seems that most people were just genuinely excited to meet Americans to a degree I've never seen before.
Furthermore, the general atmosphere on the streets of Havana was so fun. Just about every major restaurant had a five person band, and you'd see people randomly dancing in the streets to the music. For example, at one of the restaurants we had lunch, there was a guy dancing alone in the streets to the music the entire time. Amazing!
Prices are higher than you'd expect, and negotiating is necessary
Before traveling to Cuba, a lot of people told me that everyone in Havana is trying to rip you off. I don't think that's true or fair. Yes, prices for tourists are in most cases very high. You can negotiate prices down, but ultimately they can get away with these prices, since there's a limited supply of taxis, etc.
So I don't really think they were ripping us off, as much as just maximizing their profits, which I think is different.
To give some examples, a taxi from the airport to the city cost $25, and we had to split the taxi with someone else (and they paid the same), since there's a shortage of taxis. On the return flight we got dropped off at the wrong terminal, and it's a three minute taxi drive between terminals. The taxi driver tried to charge us $10 (which is ridiculous), and we negotiated it down to $5 (which is still ridiculous, but…)
Even with negotiating, tourist-oriented businesses are charging high prices.
My experience with the food wasn't great
I've heard mixed reports of food in Cuba. Most said food wasn't good, except at some top places, where a nice food scene is emerging. We planned last minute so couldn't secure a reservation at one of the top restaurants. Ultimately the food was perfectly edible, though we didn't have a single meal that I'd objectively call good (and that was based on eating places that locals recommended).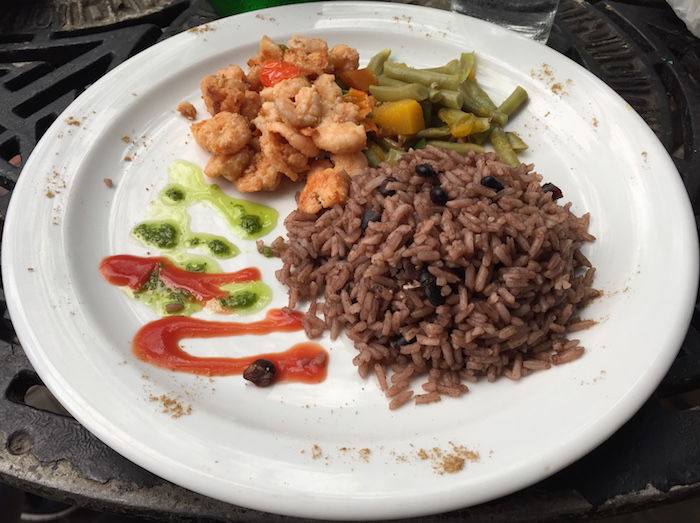 The pollution in Havana is horrible
I'm not someone who is especially sensitive to pollution. I've been to Beijing many times, and have never had an issue. However, the pollution in Havana was horrible. Horrible, like, the worst I've ever experienced, to the point that it made me feel unwell. Be prepared.
Those old-timer cars are charming, but the amount of pollution they emit is insane.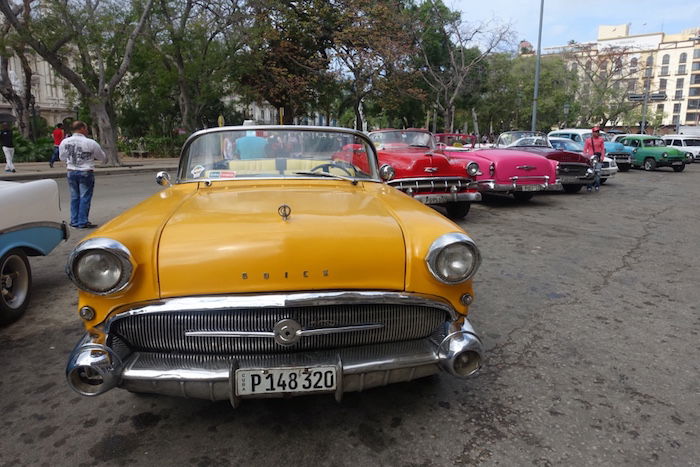 Havana reminded me of…
I was trying to think of what city Havana reminded me of most. It's a unique city, though I think the closest parallel I can come up with is Cartagena, Colombia. Old Havana reminded me a lot of the walled area of Cartagena, except Havana felt much more stuck in the past.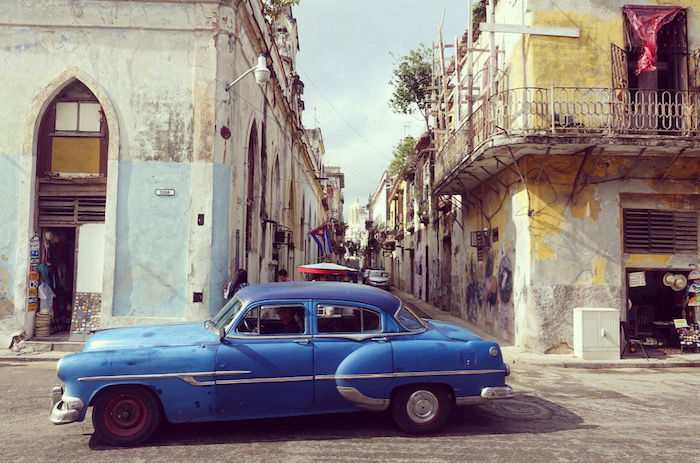 Of course there's charm to all the old-timer cars, etc., but the crumbling buildings, trash and animal feces all over the streets, pollution, etc., was less charming to me.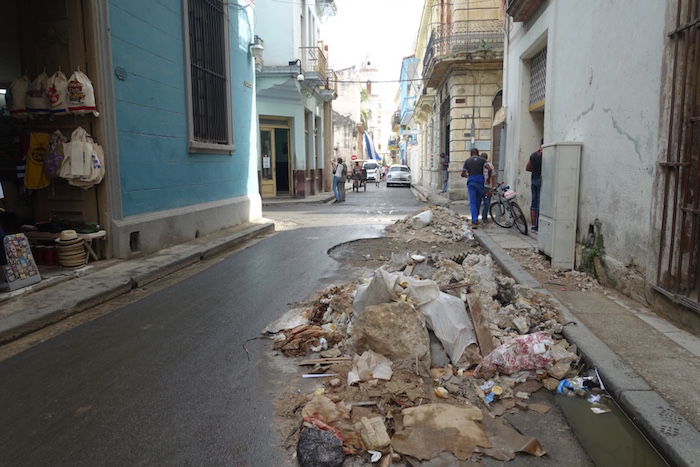 Expect to be disconnected in Cuba
We stayed at the Four Points by Sheraton (more on that later — I wouldn't recommend it, but as a points-focused blog, I felt like it was only reasonable for me to stay at the only and first US-points property in Cuba).
Wifi at the hotel cost $110 per 24 hours (you read that right), and even so, was completely unusable. Like, loading a webpage took 10 minutes.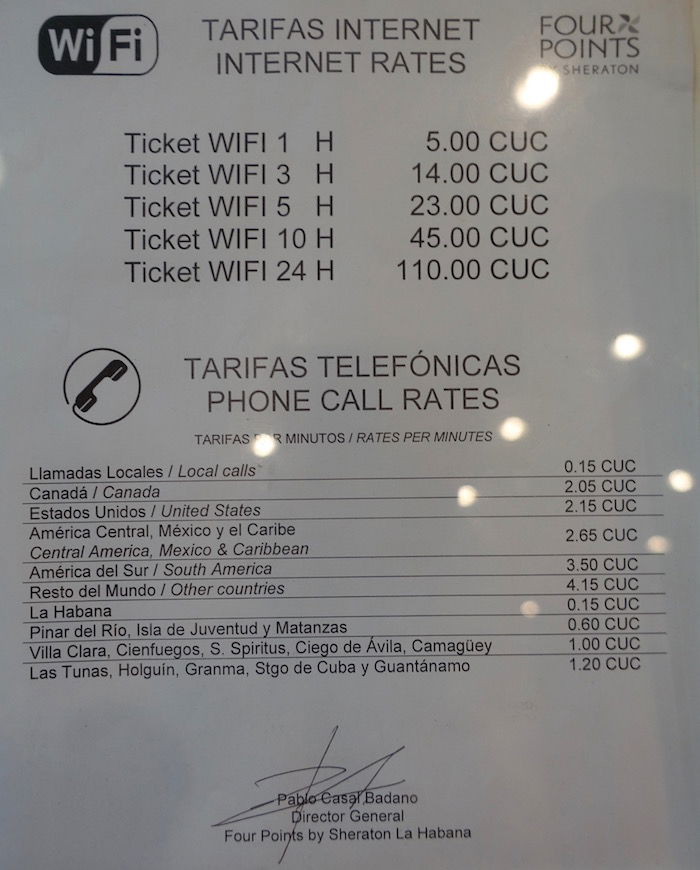 In theory we should have probably gotten a SIM card, but we were only there for a short period, and usually you can still find a Wi-Fi network somewhere. Havana is different. I've never been anywhere that had Wi-Fi networks as slow or non-existent as in Cuba. So be prepared.
Havana Airport is a mess
This airport is the most dysfunctional I've ever been to. Our arrival experience was actually super-smooth, as we were through immigration in just a few minutes and didn't have checked bags.
However, on our flight out we had to wait at the check-in counter for 90 minutes, and then had to wait another 60 minutes for immigration. Then our flight was delayed several hours. In the end, we spent well over six hours at Havana Airport.
Apparently delays are also common due to ATC and general incompetence, so be prepared for the airport experience to be the worst of your life.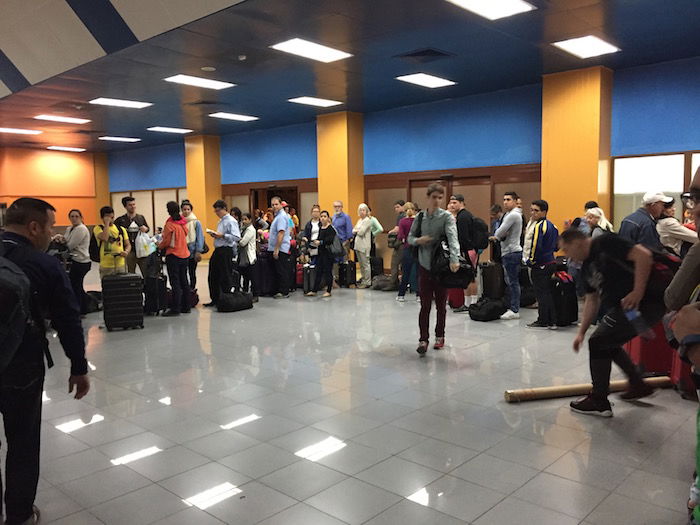 Traveling to Cuba requires more planning than just about anywhere else
If you're like me and are someone who casually plans travel, Cuba isn't for you. Or at least you need to approach a trip to Cuba differently. If you're going to Havana, you need to do research in advance, get a SIM card, have plans, etc. I've shown up in some remote places and had an amazing time and managed to get everything together, but Havana isn't as easy.
Because I didn't have a local SIM card, we couldn't Google anything, weren't able to map things out on our phones, etc.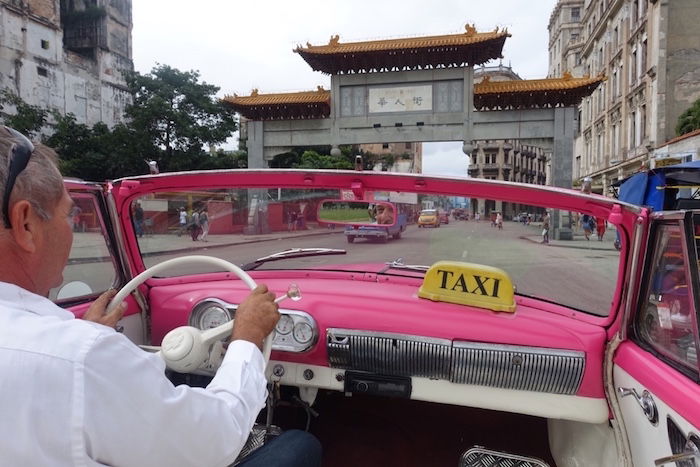 I'm happy to have seen Havana, but wouldn't return soon
I'm really happy to have had the opportunity to visit Havana. I only went briefly, and didn't plan well, given that my trip was last minute and around New Years. The people were incredibly friendly, and I have so many fond memories of my interactions with them (which I'll talk more about in future posts).
However, I think it's going to be a while before I return. Don't get me wrong, I think there are incredible experiences to be had in Cuba, though I'm happy waiting until some modernizing is done before returning. I'm fortunate to be able to travel constantly, though also need to be connected everyday.
Between the lack of decent hotels, the high prices for hotels, taxis, etc., the largely not-great food, the pollution, the lack of Wi-Fi, and how overcrowded it was, I think I'm good for now.
However, if you've always been interested in visiting Cuba I'd encourage you to go.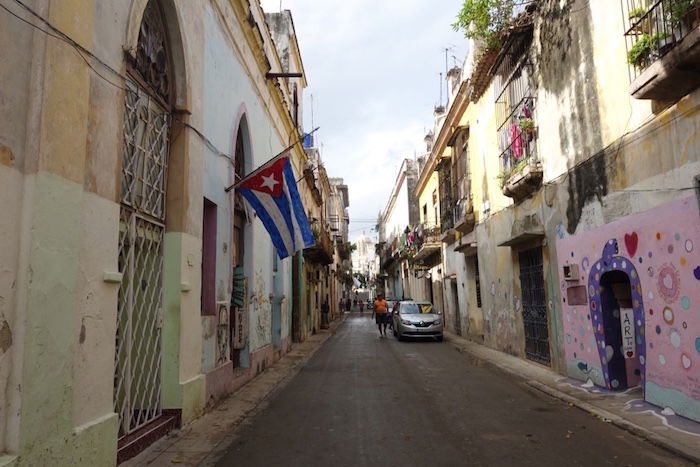 Based on talking to people on my flight out of Havana, it seemed most others had a similar impression of Havana. Almost everyone said it was "interesting," and the guy behind me said "I'm leaving with more questions than I had before I arrived."
I'm not meaning to be negative at all, but rather just feel like some balance is useful rather than just saying "you have to drop everything and visit Cuba right away."
If you've visited Cuba, what did you think? If you haven't been, are you thinking of going?