Cabo Verde Airlines (formerly known as TACV) is a quirky little airline. They're the flag carrier of Cape Verde, and operate flights to North America, South America, and Europe, as well as to other destinations in Africa. While the airline has about a dozen destinations, they only have a few planes as of now, so most of their routes are operated 1-3x weekly.
Icelandair's investment in Cabo Verde Airlines
Despite their small size the airline is in big debt, and for a long time they were desperate for new investors.
Last summer Icelandair entered into a 12 month management contract for the airline. Then earlier this year, Icelandair's parent company acquired a majority stake in Cabo Verde Airlines. They were going to give them some of Icelandair's 757s, and also help them operate a similar business model to Icelandair's, making Cape Verde a hub for the region.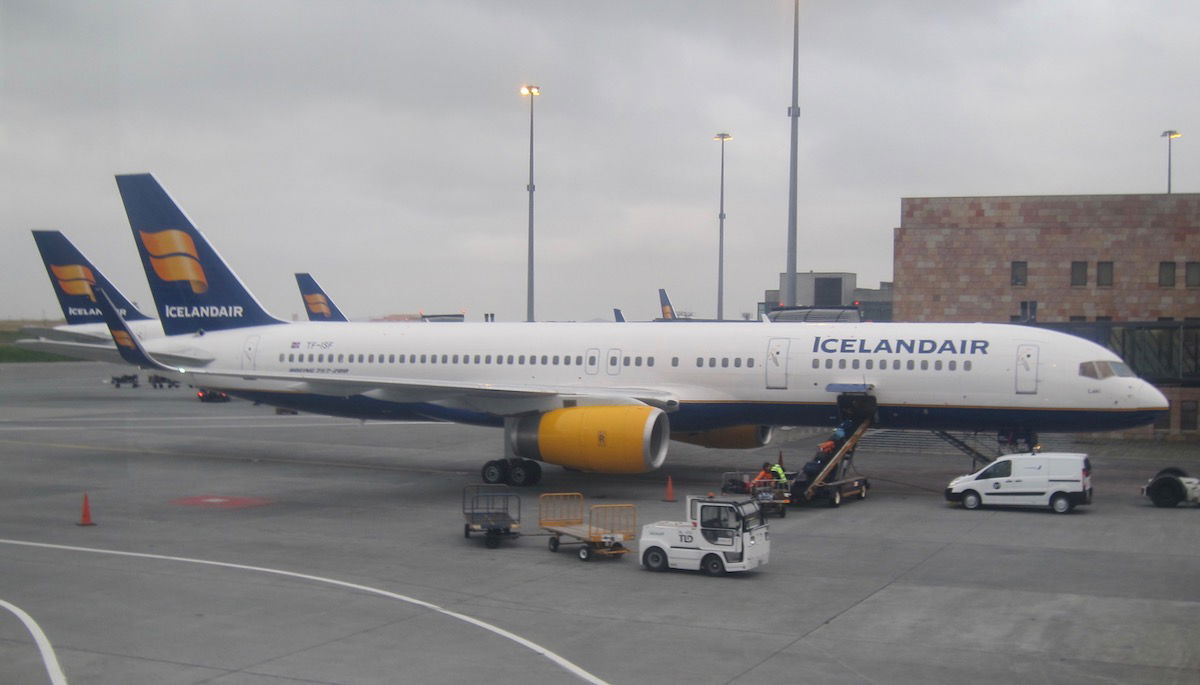 Cabo Verde Airlines adding Washington Dulles flights
Currently Cabo Verde Airlines' only US destination is Boston. The airline used to fly to Providence, though discontinued the route. Well, the airline will now be launching a second US route.
As of December 8, 2019, Cabo Verde Airlines will begin offering 3x weekly flights between Ilha do Sal and Washington Dulles. The flight will operate with the following schedule:
VR692 Ilha do Sal to Washington departing 8:00AM arriving 12:45PM
VR693 Washington to Ilha do Sal departing 7:45AM arriving 6:40PM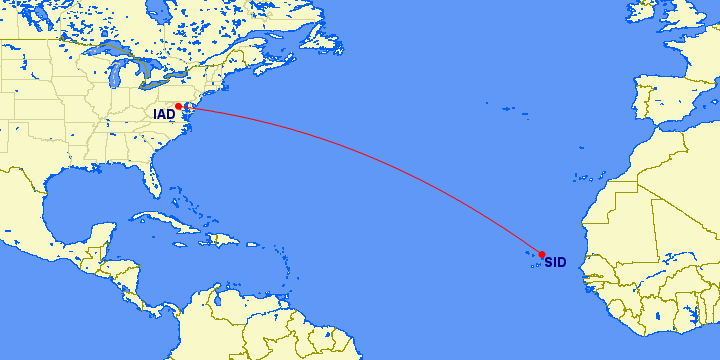 The flight will be operated westbound on Sundays, Wednesdays, and Fridays, and eastbound on Mondays, Thursdays, and Saturdays.
The flight covers a distance of just over 3,600 miles in each direction, and is blocked at 8hr45min westbound and 6hr55min eastbound.
Lots of time on the ground at Dulles…
The aircraft utilization on the route is horrible, given that the plane will be sitting in Washington for 20 hours three times per week. My guess is that the reason for this is that they're prioritizing banked arrivals in Cape Verde so that they can offer connections.
However, with a fleet of only three planes you're looking at a limited number of connections, and is that really worth the opportunity cost of that plane being grounded for 20 hours? They could operate an additional route of the same length in that period.
I would guess the answer is "yes," based on the lack of a Cape Verdean population in the DC/Virginia area. Massachusetts and Rhode Island have by far the biggest Cape Verdean populations in the US, with DC and Virginia having very few Cape Verdeans.
However, the DC-area does have a huge population from other parts of Africa, so maybe it's more about the connection opportunities beyond Cape Verde, hence the schedule?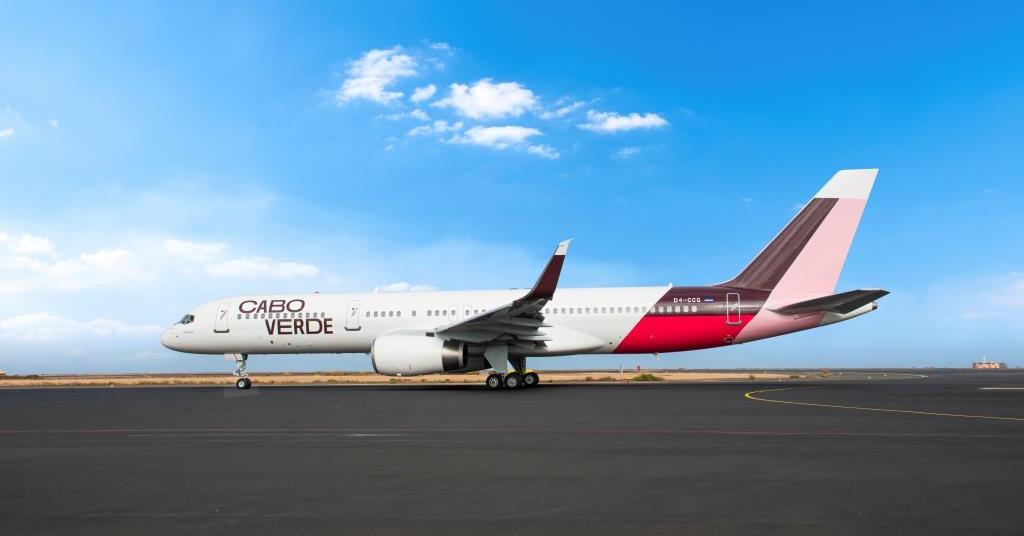 Flights are now bookable
These new flights are already on sale, and roundtrip fares start at just over $600. Oddly you can book these flights through online travel agencies, but Cabo Verde Airlines' own website doesn't even show Washington Dulles as a destination.

Pro Tip: If you're a struggling airline, make sure the flights you're trying to sell show up on your website.
Bottom line
It's cool to see Cape Verde Airlines add a second US destination. For a while the airline had no planes, so had to wet lease a single aircraft to continue operations. So while there's some stuff that leaves me scratching my head, it's nice in general to see the airline headed in the right direction.