The Burj Al Arab in Dubai is the world's self proclaimed seven star hotel, and also the self proclaimed most luxurious hotel in the world. They proudly proclaim that they don't actually know how much the hotel cost to build.
This is a hotel that many people know of, even if they've never been to Dubai, given how iconic the hotel looks. The hotel is on a man-made island, and you can't just walk into the hotel.
The only way to visit is to either stay there, or have a reservation at one of their outlets (all of which are very expensive). Perhaps the most popular is their seven course afternoon tea at the Skyview Bar, which I've reviewed before).
I think the Burj Al Arab would make an interesting review
I really want to stay at the Burj Al Arab, since I think it would make a truly fascinating review. I've only visited the hotel in conjunction with afternoon tea. You're limited in terms of the parts of the hotel you can visit when not actually staying. At the start times of all of the "activities," there are suddenly hoards of tourists in the lobby with cameras.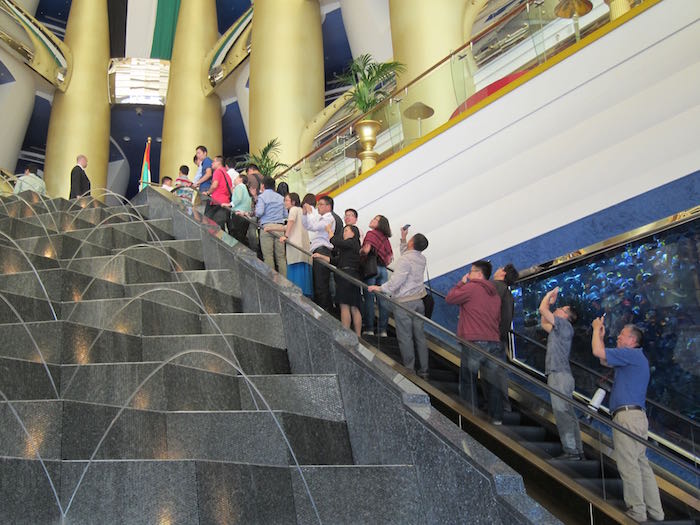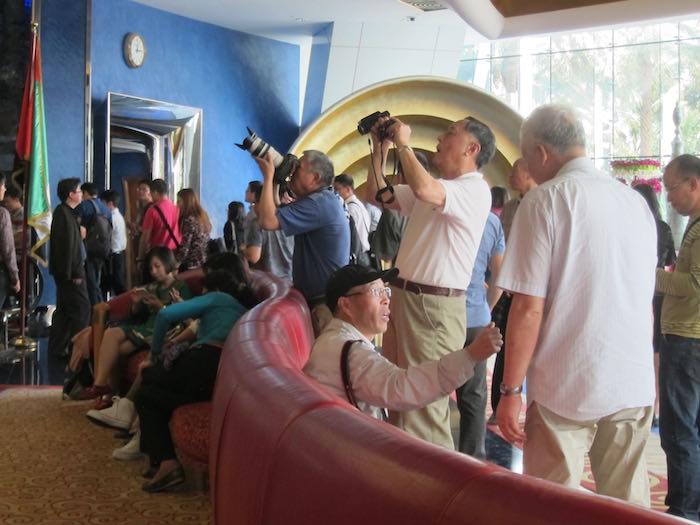 So I'm undecided as to whether the other areas of the hotel make it worthwhile, or if it's awful due to just how many people are photographing it.
Also, to say that the hotel's decor isn't exactly to my personal tastes would be the understatement of the year.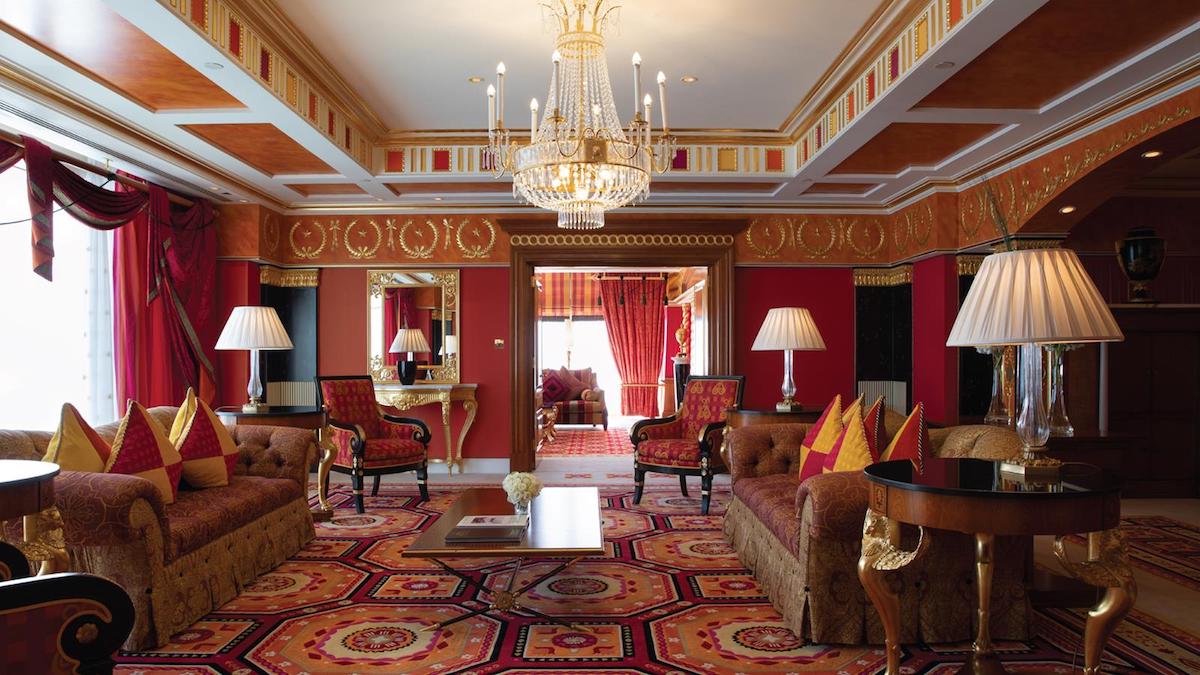 Normal rates at the Burj Al Arab
I can't imagine the hotel runs very high occupancy (I feel like very few places in the UAE do), but understandably they keep their rates really high, since they want to keep it exclusive.
In the low season, rates are ~$1,000-1,200 per night.

Meanwhile in the high season, rates are ~$1,600-1,900.

Obviously that's a lot of money, though it is worth acknowledging that base rooms in this hotel are 1,830 square feet. That's massive, about five times the size of a usual hotel room.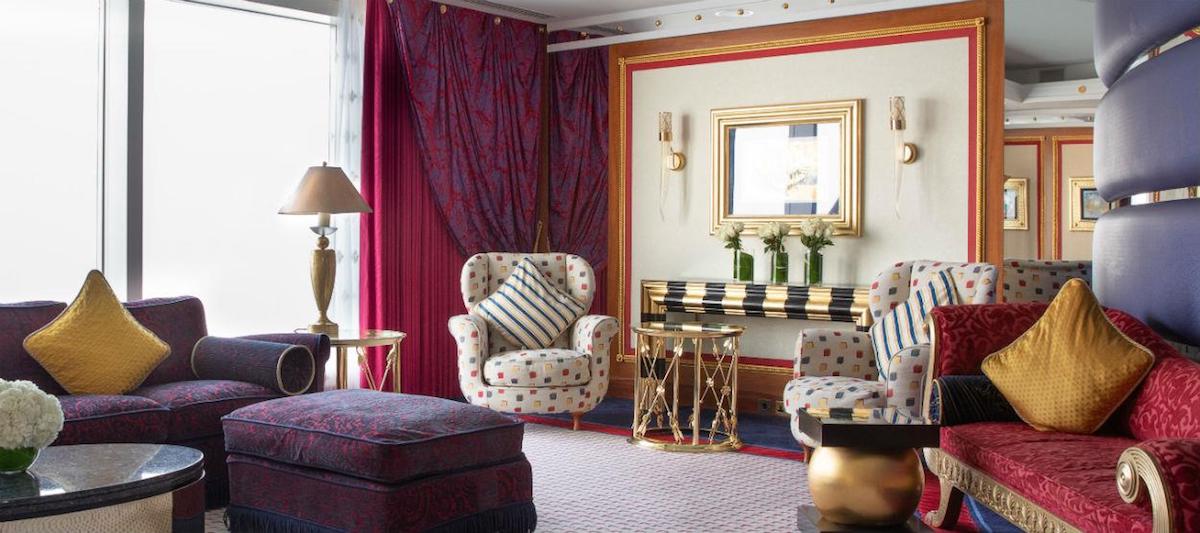 Anyway, I'm considering staying here because I figured a review was worthwhile, and wanted to share a promotion I stumbled across.
Virtuoso benefits at Burj Al Arab
I've written in the past about Virtuoso, which is available through select travel agents, where you can score extra perks for staying at some luxury hotels. This requires paying the "best available rate" rather than the "advanced purchase rate," but in many cases I think it's well worth it.
For example, at the Burj Al Arab you'd get the following benefits:
Upgrade on arrival, subject to availability, Suite upgrade from One Bedroom Suite to the next suite category (Panoramic Suite)
Daily buffet Breakfast for up to two in-room guests, served in restaurant
A complimentary 50-minute massage for up to two people, per room, once during stay
Early check-in/late check-out, subject to availability
Complimentary Wi-Fi
Those are the usual Virtuoso benefits, but then there's a further promotion at the moment. Through September 30, 2019, Virtuoso is offering the following at this hotel:
Arrive in style as a Virtuoso guest of Burj Al Arab Jumeirah. Enjoy fast-track airport custom clearance, round-trip airport transfers, and guaranteed early check-in at 7:00 am or late checkout until 20:00 pm at the world's most luxurious hotel.
So you could make a one night booking and get a room upgrade, breakfast for two, two massages, roundtrip airport transfers and fast track customs clearance, and guaranteed check-in at 7AM or guaranteed check-out at 8PM.
That's still a lot of money, but it is one of the better deals I've seen for staying at the Burj.
How to book Virtuoso hotels
There are two ways to book Virtuoso hotels.
The first is to go through a Virtuoso travel advisor. Ford is of course always happy to help, and can be reached at [email protected]. Other travel advisors are welcome to leave their info below.
Alternatively, you can also book Virtuoso hotels online. Here's a post I wrote outlining that process (and if you book online you'll want to follow the instructions in that post to make sure it's correct).
You have to book through an advisor's portal, so if you book through Ford's, for example, he'll reach out to you to confirm your preferences for the stay.
Remember that the rate will be identical to the best available rate on the Burj Al Arab's website, but can't be booked in conjunction with the advance purchase rate.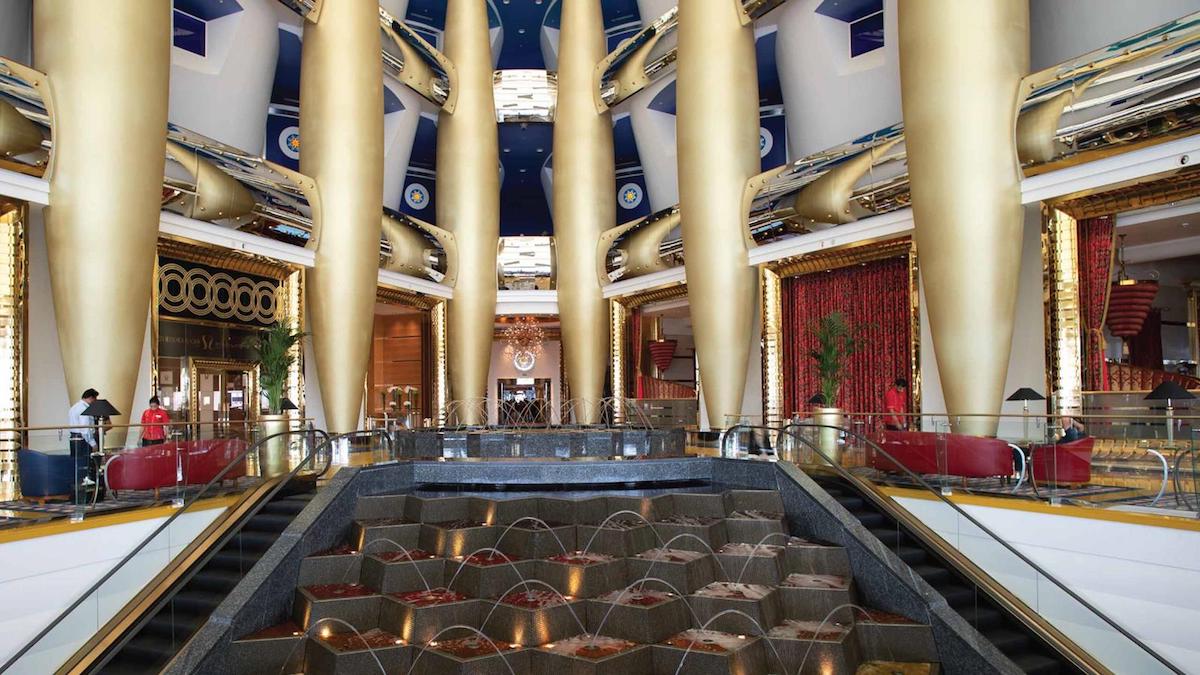 Bottom line
I think I'm going to pull the trigger on a stay at the Burj Al Arab. For a bit of background, Ford and I are headed to Dubai soon (enroute to Beirut), and while I've done afternoon tea at the Burj several times, he never has.
Understandably he wants to, but it's also ridiculously expensive, and then I feel like I have to force feed myself scones until I feel sick to justify the price. So at that point I'd rather pay three times as much for a stay at the Burj and skip the tea, and get two massages, airport transfers, breakfast, and 8PM check-out, and experience the ridiculousness of this hotel. I also figure a review of the hotel will be better than a fourth review of the afternoon tea. 😉
It's obviously still a lot of money, but I can't wrap my head around how their base room is over 1,800 square feet.
Has anyone actually stayed at the Burj Al Arab? How good/bad is it?