It's no secret that I find British Airways business class to be rather underwhelming (let's not even talk about the service), as the airline's 777s, 747s, and A380s feature eight seats per row in business class.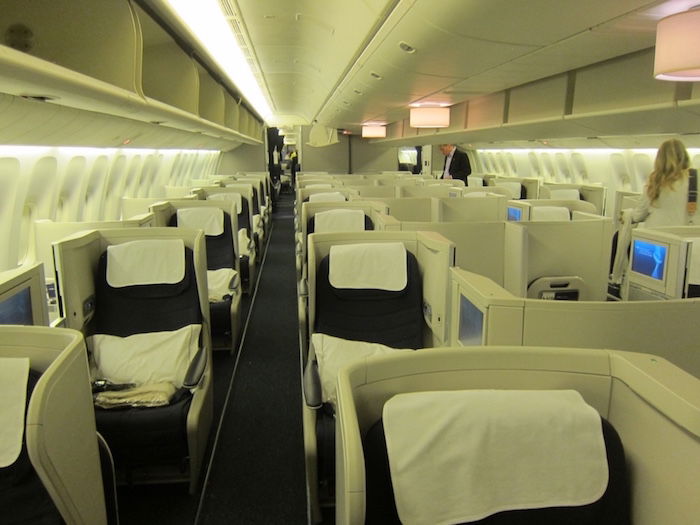 The thing is, British Airways used to have a truly cutting edge business class product, as they were one of the first airlines in the world to introduce fully flat beds in business class, back in 1999.
Since then, over the past 17 years, they've done almost nothing to change the "bones" of their business class seat. I don't mind the window seats that much, but the aisle seats feel exposed, and the seats are extremely narrow.
British Airways still hasn't announced plans to refresh their longhaul business class product on their existing planes. While their joint venture partner, American, has just four seats per row on their 777s, British Airways has twice as many seats per row. Last year British Airways filed a patent for a new business class seat, though them filing a patent doesn't necessarily mean they'll install it throughout their fleet.
However, British Airways will soon be taking delivery of their first Airbus A350, and they're planning on introducing a new business class product on it. A couple of weeks ago Business Traveller mentioned that the A350 will have a new business class seat, but it won't be "ultra-revolutionary," and therefore won't be retrofitted throughout the entire fleet:
Having seen the new seat, Mr Cruz said that it was not "ultra-revolutionary" and so would not be retrofitted. Instead he said, "What I think has some merit is to look at some of the attributes and small extras around the seat and the seat experience that we could more easily translate to the premium cabin."

"The yin yang configuration is something we patented because we thought it was a smart innovation — it is a very efficient use of space."
Well, it looks like we may finally now know what the new British Airways A350 business class seat will look like. FlyerTalk member hemschmall posted the following image on FlyerTalk: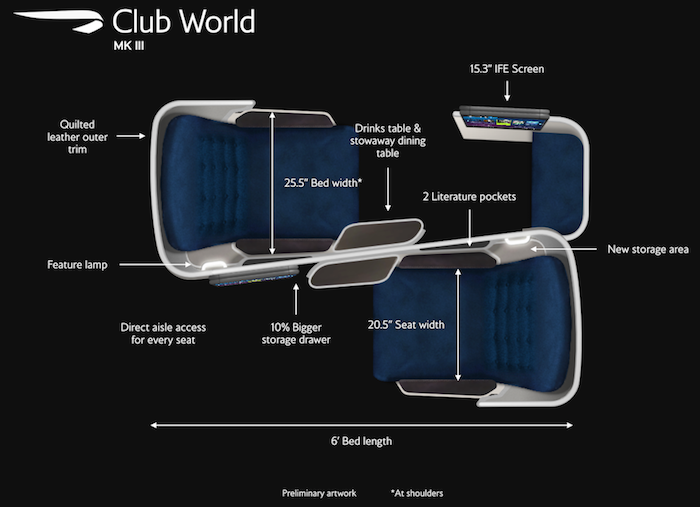 The seat looks very similar to the current product, in the sense that the seats are still quite narrow, and alternate between facing forwards and backwards. However, if I'm seeing the diagram correctly, the ottoman is in a fixed position.
Perhaps the best part of that is that if you're a window seat, you won't have to climb over the ottoman of the person in the aisle seat to get out.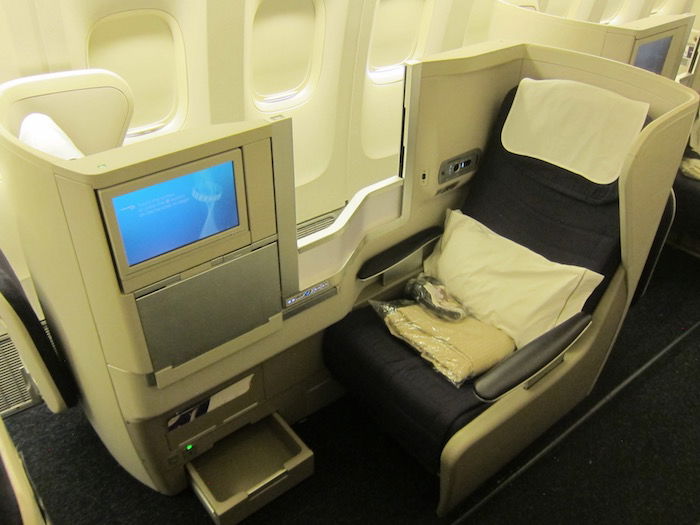 I'm not sure how exactly those in window seats will get out, but that's the only option based on the above design. Perhaps it will be like an Apex Suite, where there's a small walkway for those in the window seat.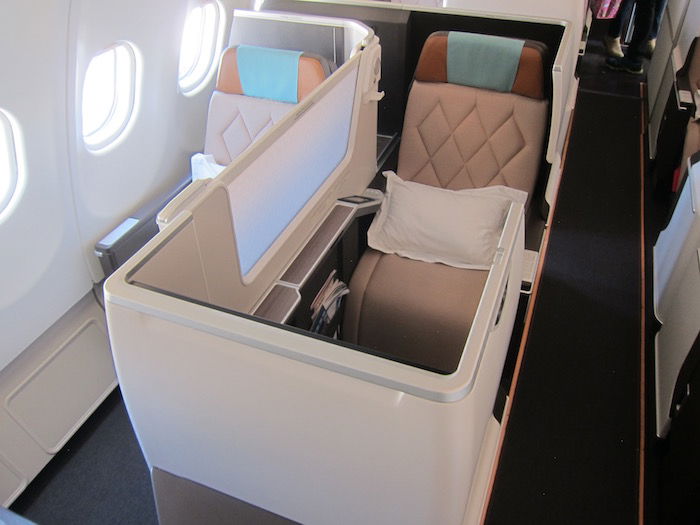 Bottom line
While it hasn't been officially confirmed, it sure seems likely that the above will be British Airways' new A350 business class. It certainly is an improvement, as it seems like those in the window seat will no longer have to step over those in the aisle to get out of their seats. However, it's still not among the best business class seats out there.
Don't get too excited, though, given that British Airways will only have a total of 18 A350s, and there are no plans to install a new business class product on the rest of their longhaul fleet yet.
What do you make of the alleged rendering of British Airways' new business class?