I flew British Airways first class from New York to London last night, and before I even share my thoughts on the flight, I wanted to share the part of the journey that caught me by total surprise – my flight had Wi-Fi!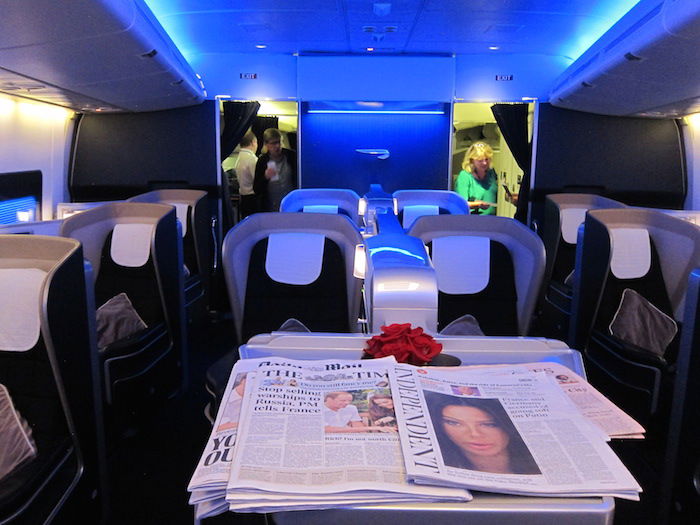 I had no clue that British Airways had Wi-Fi on any of their longhaul planes, and as it turns out I really lucked out.
Apparently British Airways is trialing Wi-Fi on a single 747-400 aircraft.
What I find rather odd is that British Airways is trialing Wi-Fi on a single 747 aircraft for all of 2014, and based on the feedback will decide whether to continue with the program. This is a bit puzzling to me – is there any doubt that inflight connectivity is the way of the future?
I figured I'd share my thoughts on the Wi-Fi service. It was offered by T-Mobile, and I could actually use the same account I use with Lufthansa's in-flight Wi-Fi, so I used that email address and password to log in.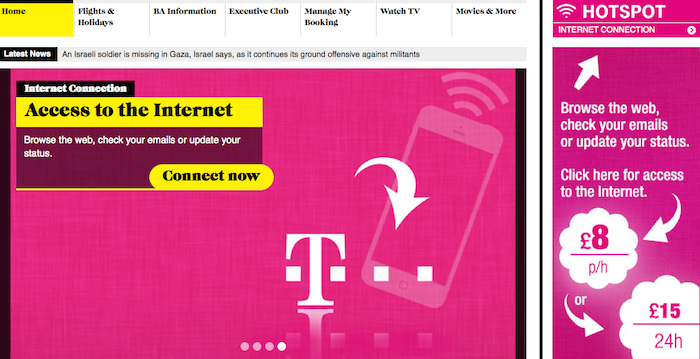 Prices were £8 (~$14USD) for an hour, or £15 (~$25USD) for 24 hours, including taxes. I'd say those prices are fairly reasonable, especially the 24 hour pass. You can switch between devices using the same log-in credentials, but can't use two devices using the same account at once. So I could easily switch between my MacBook Air and iPhone.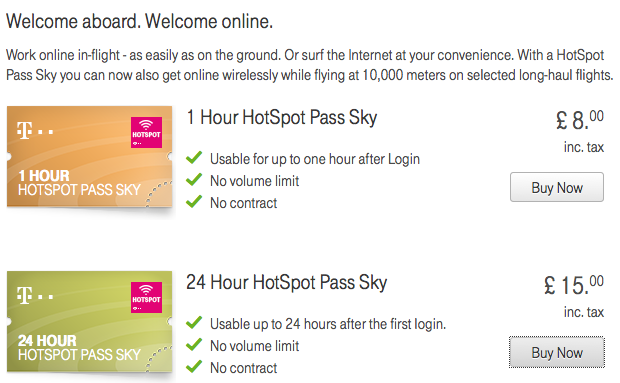 On Lufthansa a 24 hour pass can potentially get you Wi-Fi for two longhaul flights, while on British Airways that's not happening, since there's only one plane with Wi-Fi. So really rather than a 24 hour pass it's a flight pass.
Admittedly Wi-Fi isn't all that useful on a late night six hour redeye from New York to London, but I did want to try the service.
The wireless internet worked exactly as expected – it was roughly the same speed as I've experienced on Lufthansa redeyes (since fewer people use it on overnight flights, and presumably even fewer people use it on British Airways since they don't know about it), so perfectly usable. No, it wasn't fast enough to download stuff or watch YouTube videos without a lot of buffering, but I could easily respond to emails, write blog posts, etc.
British Airways, expanding in-flight Wi-Fi is an absolute no brainer. Not sure what you're hoping to get out of testing it on a single plane for a year other than trying to optimize pricing, which you can do even if it's rolled out further.
Emirates, Etihad, Lufthansa, etc., are all way ahead of you here. But kudos and keep on expanding the service!
While I realize not everyone will use inflight Wi-Fi, is there anyone that wouldn't want to see British Airways add it fleetwide?