British Airways has some innovative transatlantic routes to the US, which aren't really served by other US or European carriers. For example, they fly from London to Austin, Phoenix, San Diego, Tampa, and soon San Jose, just to name a few.
British Airways launched daily service between London Heathrow and San Diego back in June 2011, using a Boeing 777-200. Apparently the route has been quite successful, as British Airways will be upgrading the London to San Diego route to a Boeing 777-300ER as of March 27, 2016.
Perhaps the most exciting news is that the Boeing 777-300ER features a first class cabin, while the 777-200 British Airways previously flew to San Diego didn't. This is the first service which San Diego Airport is getting with an international first class cabin.
The 777-300ER is in a four class configuration, as follows:
14 first class seats
56 business class seats
44 premium economy seats
183 economy seats
That represents an increase of 24 seats per day, but most importantly, that increase comes entirely in premium seats, as the plane has a first class cabin (which the other one didn't), plus it has more business and premium economy seats.
As I've long said, British Airways first class is more like the world's best business class. But for transatlantic travel it's quite a good option, especially given that it's a reasonably easy product to get on miles.
Here are some reviews I've written about British Airways first class: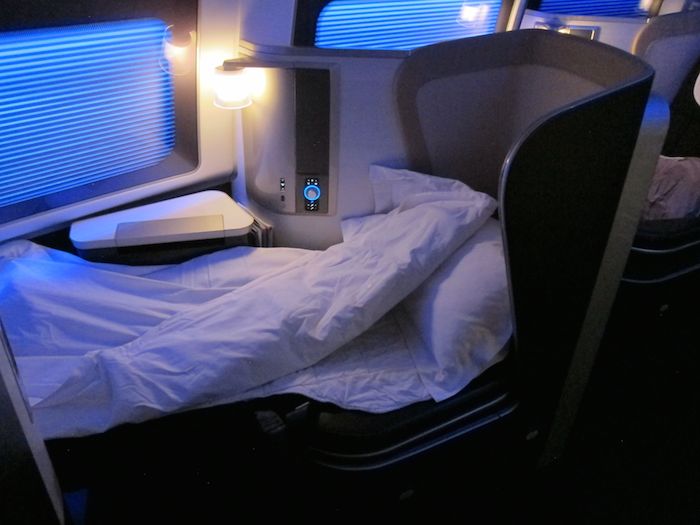 But here's the actually exciting news. British Airways first class awards can be tough to snag between the west coast and London, at least with any consistency. Now that first class has been loaded on the route, British Airways has made two first class award seats available on a majority of the flights between London and San Diego. It's not every day that has availability, but more days have space than not.
British Airways does impose fuel surcharges on award redemptions, regardless of which program you book through. And the exact carrier imposed surcharges will vary depending on where you originate/terminate (they'll be different if you're flying to/from London than if you're flying to/from Paris, for example). Also remember that there's the UK APD, so if you originate in the UK for one direction of your journey, that will add a significant amount to the cost.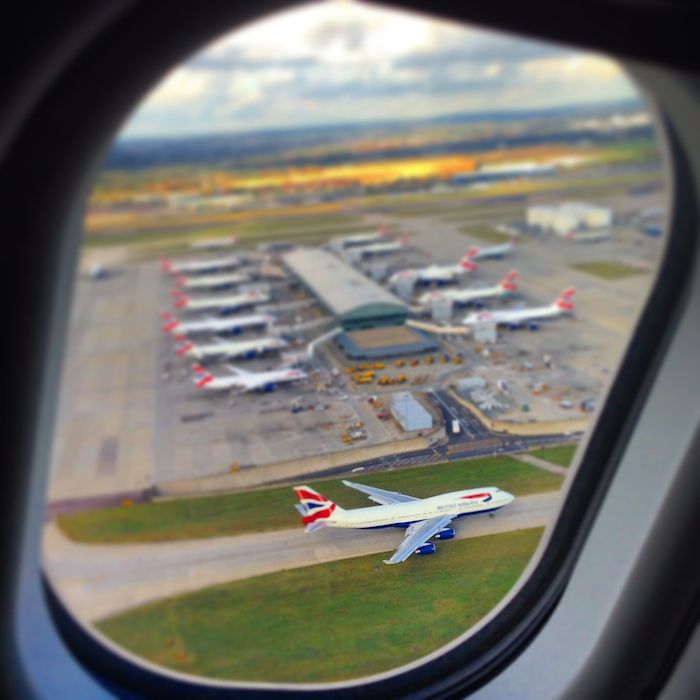 Here's what a few airlines charge for one-way travel between San Diego and London in British Airways first class:
Alaska Mileage Plan: 70,000 miles
American AAdvantage: 62,500 miles
British Airways Executive Club: 85,000 Avios (off-peak), 100,000 Avios (peak), but you can use a companion certificate
So booking a one-way from San Diego to London through American AAdvantage, you'd pay 62,500 miles plus $479.80 one-way. Unless you're using a British Airways companion certificate, I'd say that's the best value for booking this award.
Bottom line
London to San Diego is a route on which it's historically very difficult to even find business class award space, so the addition of first class, plus extra business class seats, is great news. There are two first class award seats available most days between London and San Diego, and I'm sure they be snagged up soon.
So if you're looking for two first class seats from the west coast to London next spring or summer, I'd recommend booking as soon as possible. American allows five day holds on awards, so you can always place the awards on hold and then lock them in later.