While airline diversions happen all the time, this has to be one of the stranger ones we've heard of in a while.
Yesterday's BA286 from San Francisco to London was diverted to Vancouver after all 25 crew members (including three pilots and 22 cabin crew) apparently became sick. The flight was operated by an Airbus A380 carrying roughly 400 passengers, though it's interesting that only the crew reported getting sick, and not any of the passengers.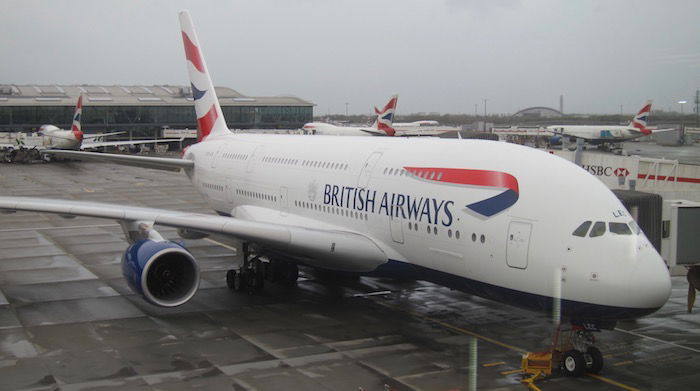 As you can see on the below FlightAware map, the plane was actually much closer to Calgary when they made the decision to divert. I'm not sure if they instead flew the A380 to Vancouver because the airport is A380-ready, or whether it's because they were above their maximum landing weight, and knew they'd need to dump fuel either way.

Regardless, all 25 crew members were brought to hospitals when the plane landed, and were released within a couple of hours.
There are conflicting reports of what exactly happened to the crew. Initial reports suggested that all 25 crew members were actually "ill" and suffered from smoke inhalation, while revised reports suggest that smoke inhalation wasn't the cause of the incident, and that many of the crew members were just brought to the hospital as a precaution.
Per the Vancouver Sun:
British Airways spokesperson Michele Kropf said no passengers were taken to the hospital.

Kropf said earlier media reports that the crew suffered smoke inhalation were incorrect.

Vancouver Coastal Health's Gavin Wilson said 25 people were assessed at three area hospitals, in Vancouver, Richmond and Delta.

"British Airways tells us they were all crew members, no passengers," he said.

All 25 were released within hours, said Wilson, noting initial reports that the crew had been treated for smoke inhalation were being revised.
Fortunately it seems like everyone is okay, though this sure is a rather bizarre story. It would be one thing if some passengers and some crew were getting sick, but the fact that it was exclusively crew members is a bit strange. I doubt it's that they all had food poisoning or anything, as the entire crew isn't typically going to eat exactly the same thing on a layover.
I'm curious what comes of the investigation, assuming the findings are made public.