This is an exciting summer for British Airways, as they take delivery of their very first Airbus A350. The airline has a total of 18 Airbus A350-1000s on order, the first of which is expected to be delivered very shortly.
What's most exciting about these A350s is that they feature British Airways' new Club Suites, which are their new business class seats with doors.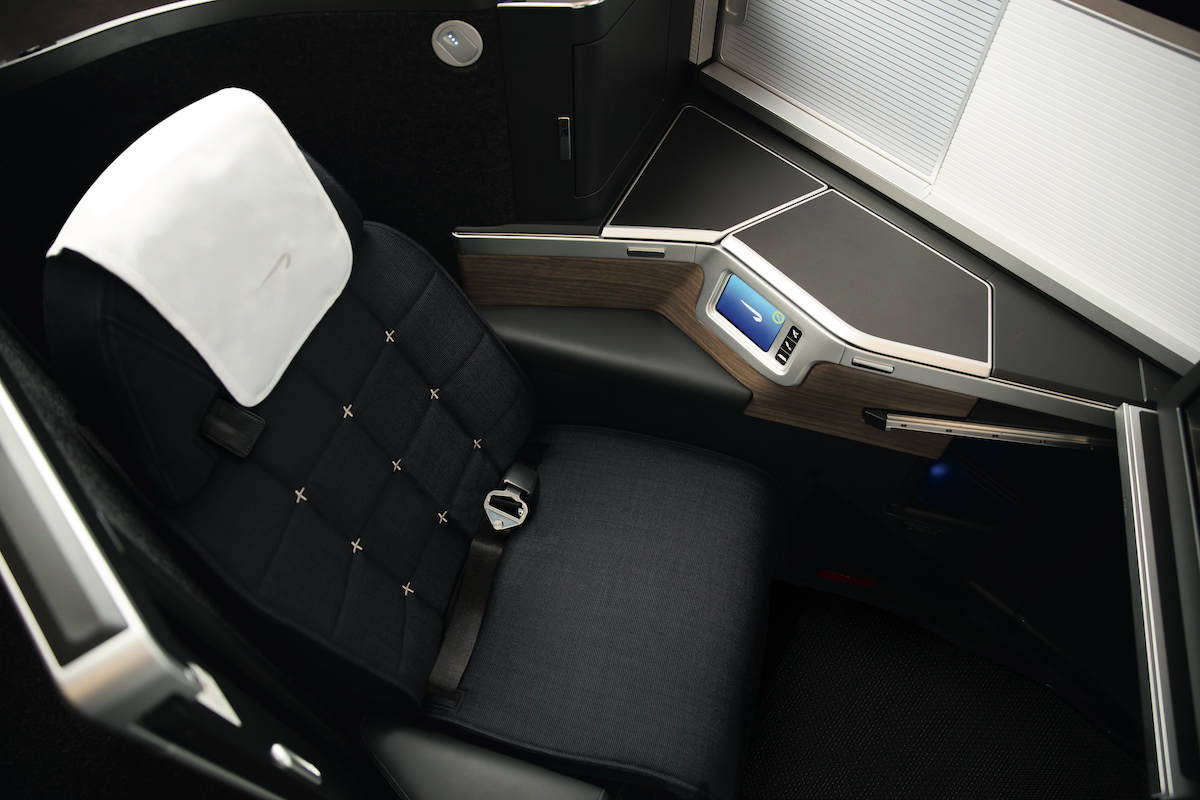 For those of you tracking the progress of this project, British Airways has just shared pictures of their very first fully painted A350, as the plane just emerged from the paint shop.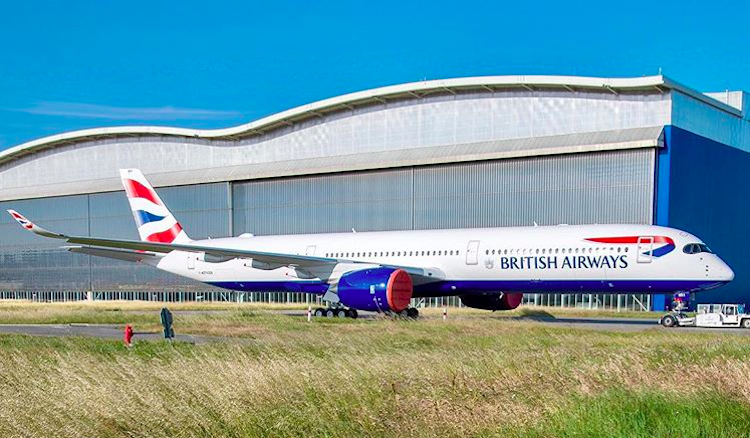 I have to say, the plane looks gorgeous in British Airways' livery, in my opinion. I love how even the wingtips are painted.
It's my understanding that the A350-1000 is already equipped with the new Club Suites, so the plane is more or less ready to go. In the next few days the plane should operate its first test flight (without passengers), and hopefully in the coming weeks the plane will be in commercial service.
They don't need to do many test flights, since this isn't a new aircraft type for Airbus, or anything.
Last I heard, British Airways planned to fly the A350 between London and Madrid as of July 1, 2019. As of now the schedule hasn't been updated to reflect that. It's possible that the timeline for that slips a bit given that this is a brand new aircraft type for the airline.
While we don't yet know which frequency the plane would operate, logically you'd think it would replace the daily Boeing 777-200 that the carrier flies between the two oneworld hubs.
British Airways will operate the A350 exclusively between London and Madrid for several months in order to familiarize crews with the plane and work out any kinks. After that the plane will fly to Toronto, Dubai, Tel Aviv, and Bangalore, as follows:
The A350 will fly to Toronto as of October 1, 2019
The A350 will fly to Dubai as of October 8, 2019
The A350 will fly to Tel Aviv as of December 1, 2019
The A350 will fly to Bangalore as of January 1, 2020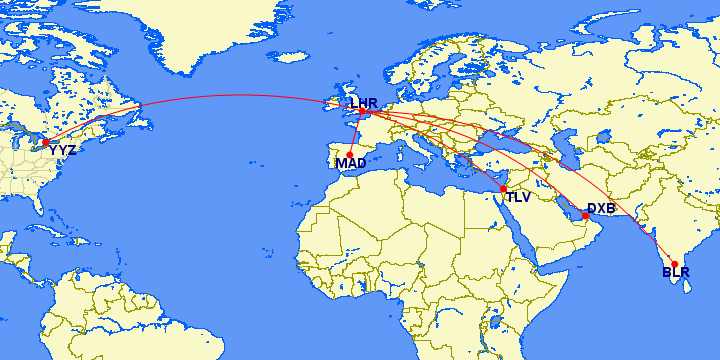 I'm hoping to test out the new Club Suite shortly after it debuts between London and Madrid. I'm most interested in just trying the seat and don't really need to try it on a long haul, given that I've reviewed British Airways' long haul business class soft product recently.
Not at all significant, but I'm amused that one of the pictures that British Airways shares has two Hainan/Hong Kong Airlines planes in the background. HNA Group is apparently struggling to finance planes, so I can't help but wonder if that's why there are two parked there.
Anyone excited to try British Airways' new A350?