British Airways will begin flying their new Boeing 787-9s later this year, which is the stretched out version of the 787-8, which they presently fly.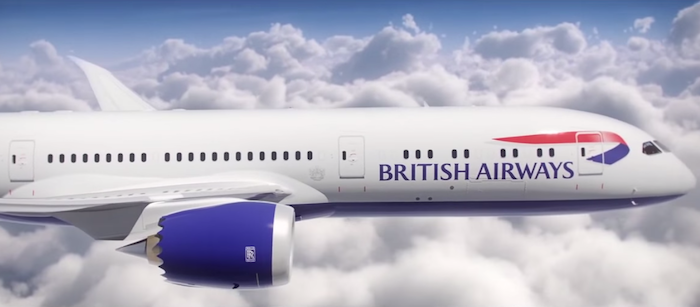 In July British Airways announced that they'd be debuting a new first class product on their 787-9s. I was just excited to hear that they were going to have a first class product on the 787-9, given that they don't have one on the 787-8.
At the time, British Airways revealed the following about the new 787-9 first class design:
The new BA First suites include additional storage areas where passengers can park their inflight gear, with a new ottoman next to the adjustable footstool offering room for shoes, handbags and other personal items.
A locker positioned at eye-level is intended for smaller personal effects such as tablets, reading glasses and amenity kits.
The jackets and coat locker is now accessible without passengers having to move from their seat, while a mirror has been fitted to the inside of the locker door.
There's another nook next to their armrest where you can stow a smartphone or tablet while it's being charged by the nearby USB port.
The large 23 inch screen is partnered to a smaller touchscreen controller with an independent display, and unlike the current design (shown below) the monitor is fixed in position so that movies and TV shows can be enjoyed on a 'gate to gate' basis rather than having to stow the screen during taxi, take-off and landing.
Well, British Airways has just uploaded a video about the new first class product on the Boeing 787-9:
Here are some screenshots of British Airways' new first class product: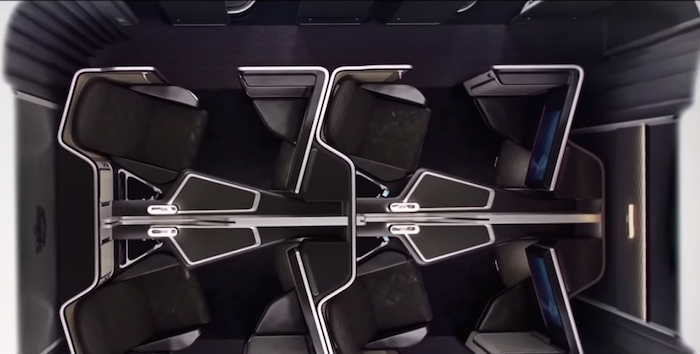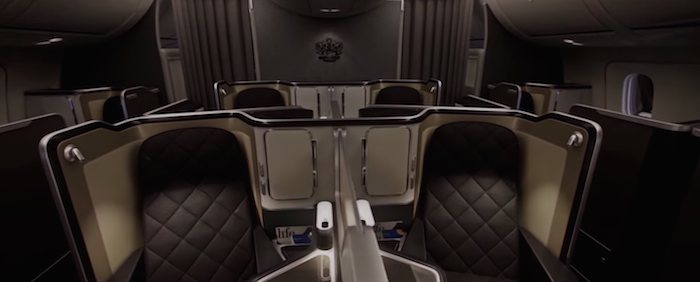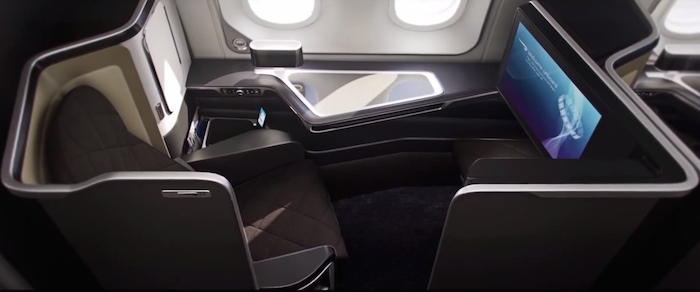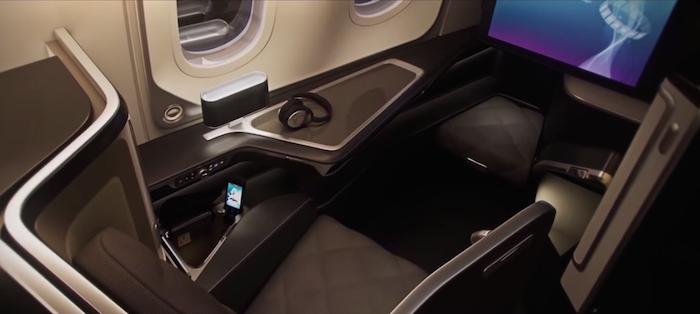 Frankly I don't see this as much of an improvement over British Airways' old first class product. Perhaps the most significant improvement is that the TV is mounted in front of the seat, as opposed to having to be "pulled out" from the seat in front, which was always a pain (and meant you couldn't easily watch TV during takeoff and landing).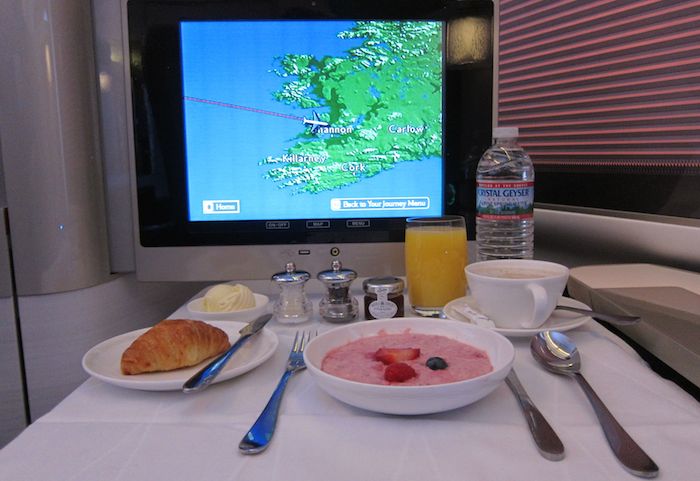 The cabin continues to be extremely stylish, which is also true on the 747 and A380.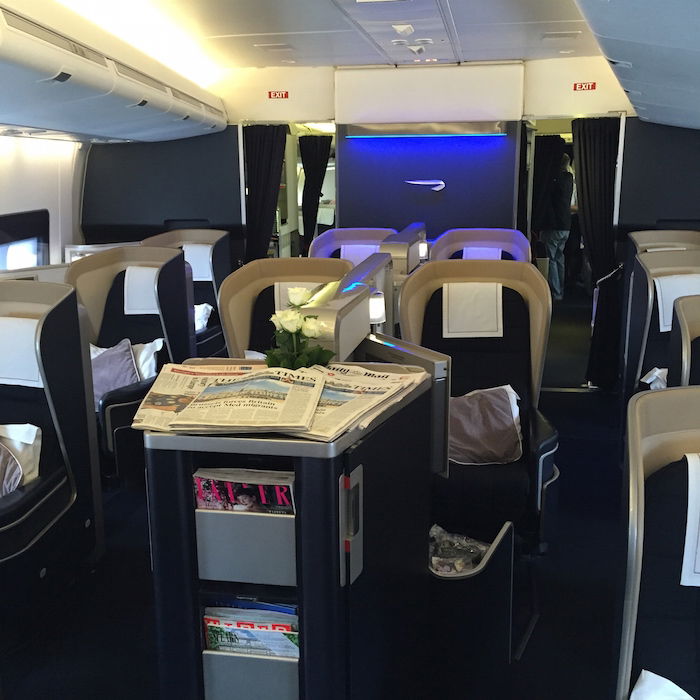 British Airways 747 first class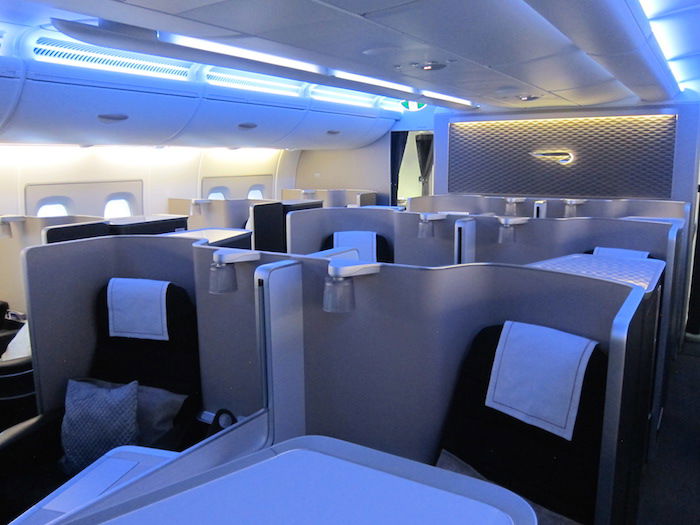 British Airways A380 first class
But ultimately it just doesn't look any more spacious than their old first class product, which I've long called the world's best business class product. Perhaps the one thing that will improve is the service, given that there will only be eight first class seats, while the other cabins feature 14+ seats, which makes it tough to provide personalized service.
British Airways' first class just doesn't offer much more spacious than reverse herringbone seats available in business class on airlines like American and Cathay Pacific.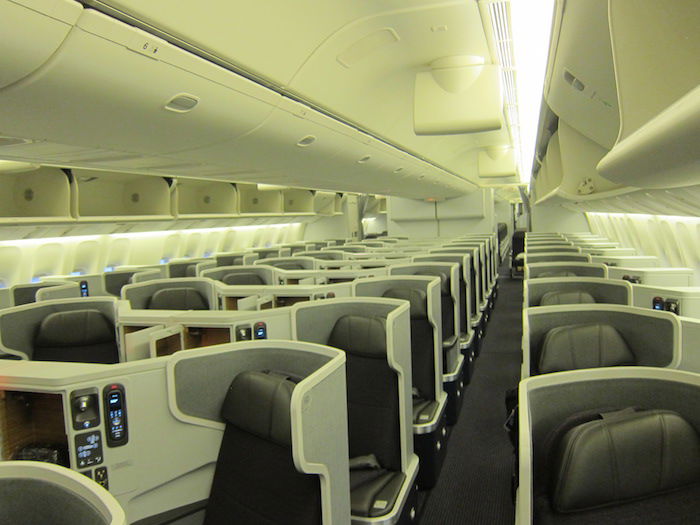 American 777-300ER business class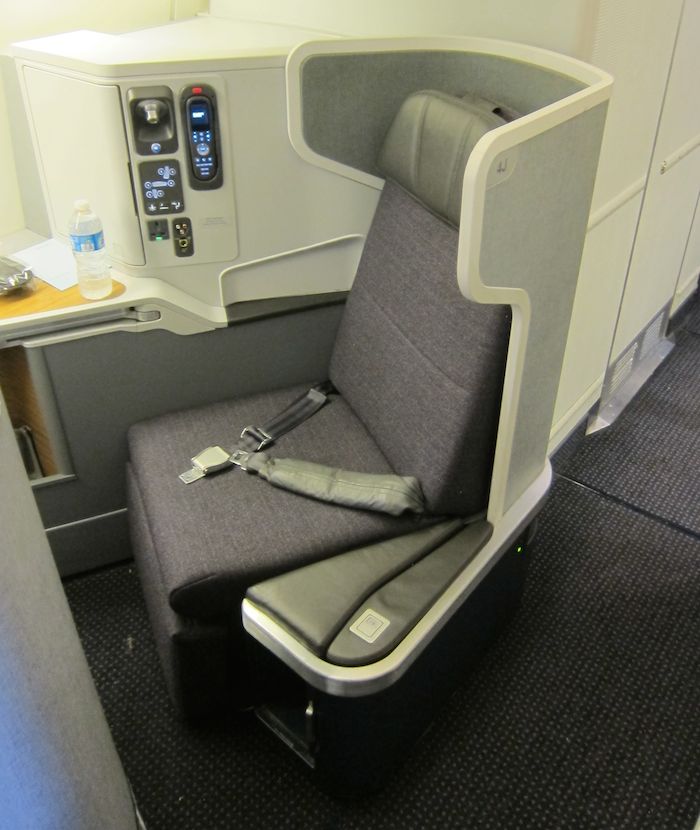 American 777-300ER business class
British Airways 787 First Class bottom line
Like I said, I'm excited that British Airways chose to install first class on their 787-9s. The product looks even more stylish than the old first class product, though not much more spacious.
Perhaps the biggest change is that there will only be eight seats, which should result in more personalized service. That being said, it likely also means fewer first class upgrade and award seats, given that it's about half the size of their previous cabins.