I've long called British Airways' first class the world's best business class product. While British Airways first class is incredibly stylish, it's also a rather "tight" product, and more in line with a reverse herringbone business class seat, than many of the evolved first class suites we see today.
Perhaps the worst is on the 747, where British Airways has 14 first class seats — that's the same space in which many airlines have 8-9 first class seats instead.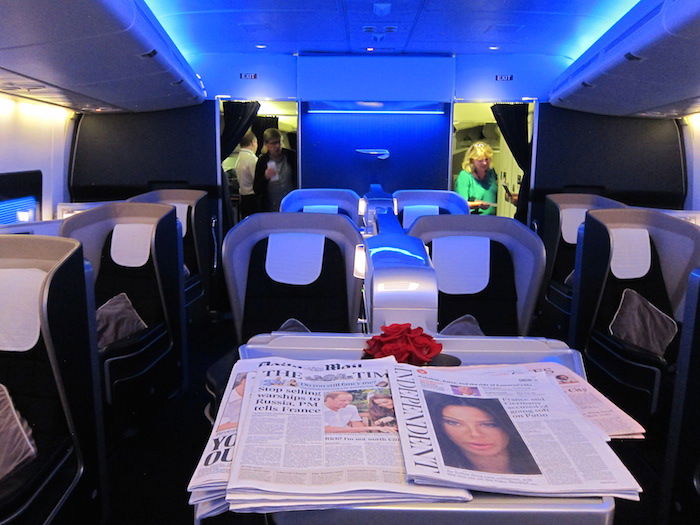 The British Airways A380 has an evolved first class product. While it's the same concept, it's considerably more spacious. That's not really a surprise, given how wide the A380 lower deck is, meaning each seat is considerably wider, since they keep four seats per row.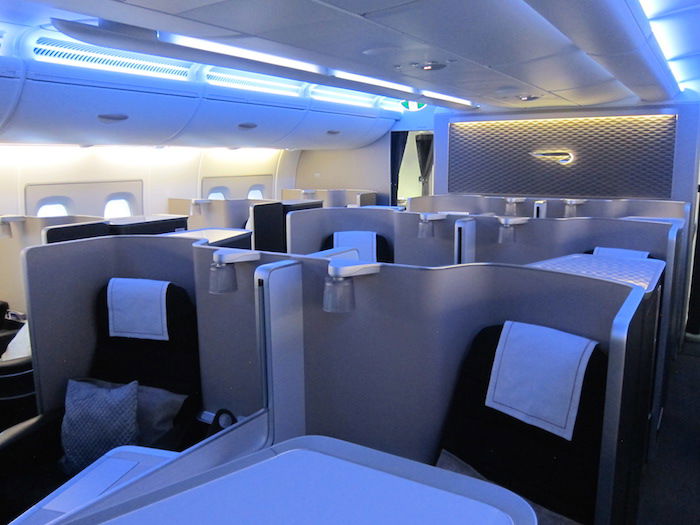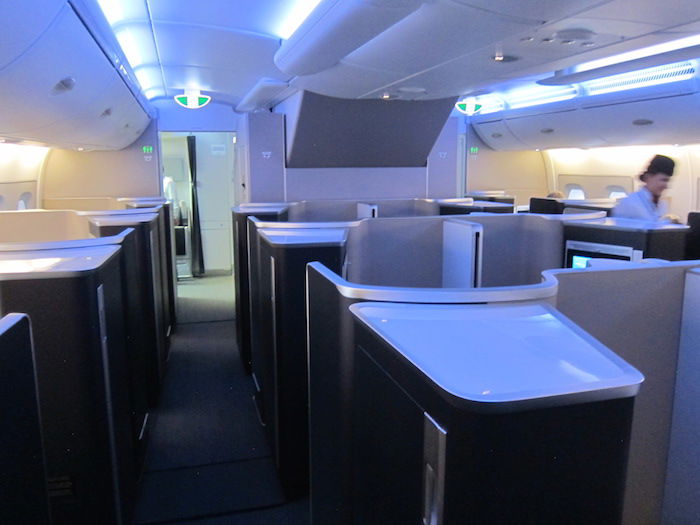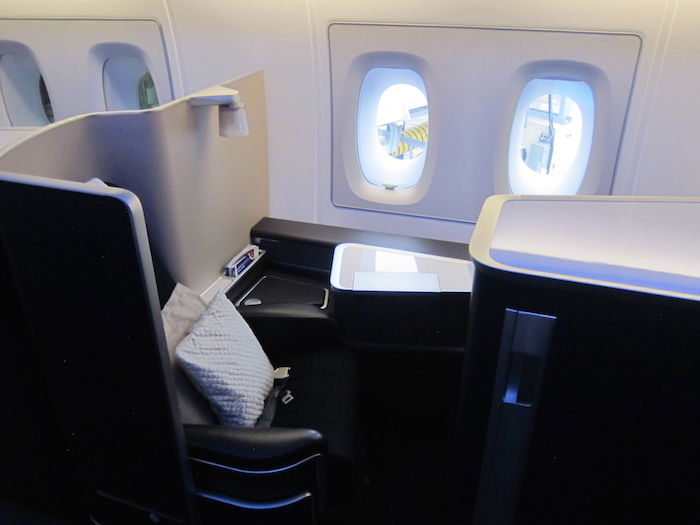 While British Airways already flies the Boeing 787-8, they'll soon be taking delivery of their first 787-9. While the former doesn't have a first class cabin, the latter will. British Airways has just announced their first 787-9 route which will feature a first class cabin. Per airlineroute.net, British Airways will commence 5x weekly 787-9 flights between London and Delhi as of October 25, 2015. This includes the following frequency:
BA257 London to Delhi departing 7:30PM arriving 9:10AM (+1 day)
BA256 Delhi to London departing 11:10AM arriving 3:10PM
The British Airways Boeing 787-9 will feature a total of 216 seats spread across four cabins, as follows:
8 first class seats
42 business class seats
39 premium economy seats
127 economy seats
Here's what the first & business class seatmap looks like on the 787-9: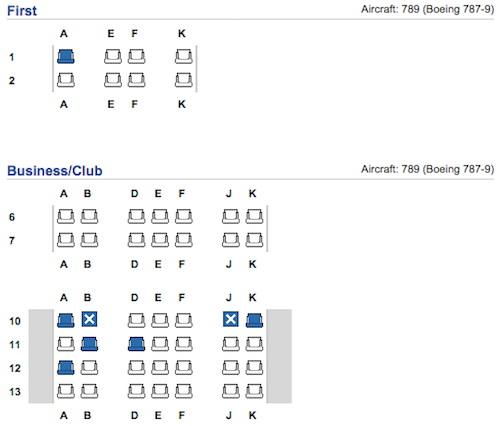 British Airways hasn't yet released any pictures of the new first class product. However, here's what we know about the new first class product so far, per AusBT:
The new BA First suites include additional storage areas where passengers can park their inflight gear, with a new ottoman next to the adjustable footstool offering room for shoes, handbags and other personal items.
A locker positioned at eye-level is intended for smaller personal effects such as tablets, reading glasses and amenity kits.
The jackets and coat locker is now accessible without passengers having to move from their seat, while a mirror has been fitted to the inside of the locker door.
There's another nook next to their armrest where you can stow a smartphone or tablet while it's being charged by the nearby USB port.
The large 23 inch screen is partnered to a smaller touchscreen controller with an independent display, and unlike the current design (shown below) the monitor is fixed in position so that movies and TV shows can be enjoyed on a 'gate to gate' basis rather than having to stow the screen during taxi, take-off and landing.
Bottom line
Overall it sounds like a solid product. For one, a smaller first class cabin will hopefully mean that service actually feels more "first class" than you might otherwise get in a cabin with 14 seats. But beyond that, it sounds like the new product will be a bit more spacious than the old one.
I'm excited to see British Airways' new 787-9, especially since BA is one of the few airlines installing a first class cabin on it.
Anyone have predictions as to what British Airways' new 787 first class cabin will look like?