Eurobonus is the loyalty program of Scandinavian Airlines, the flag carrier of Sweden, Norway, and Denmark. The program advertises having over five million members and is the primary loyalty program of literally every Swede I know. I also credit flights to Eurobonus sometimes when earnings are good, but between their lacking technology and the inability to book Star Alliance award tickets via their website, I haven't really invested in the program.
Well, given my recent discovery of how valuable SAS co-branded credit cards can be, I had a look through their award chart. Interestingly, Central/Northern Africa and the Middle East are all in the same zone. In theory, this means you could fly from Lagos to Dubai for the same price as Muscat to Dubai. I dove in deeper to find out more.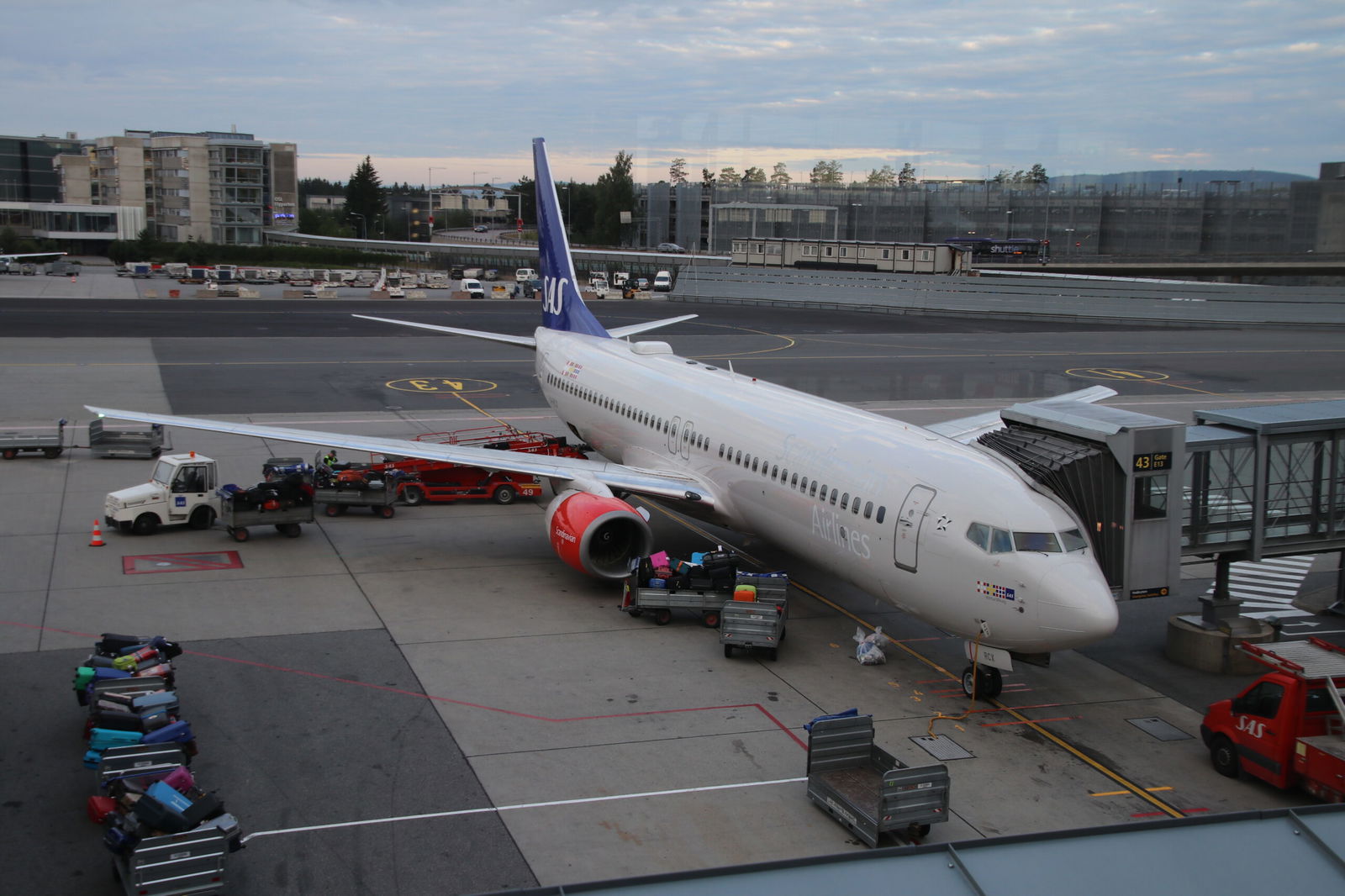 I searched award space and pulled up the following routing on united.com: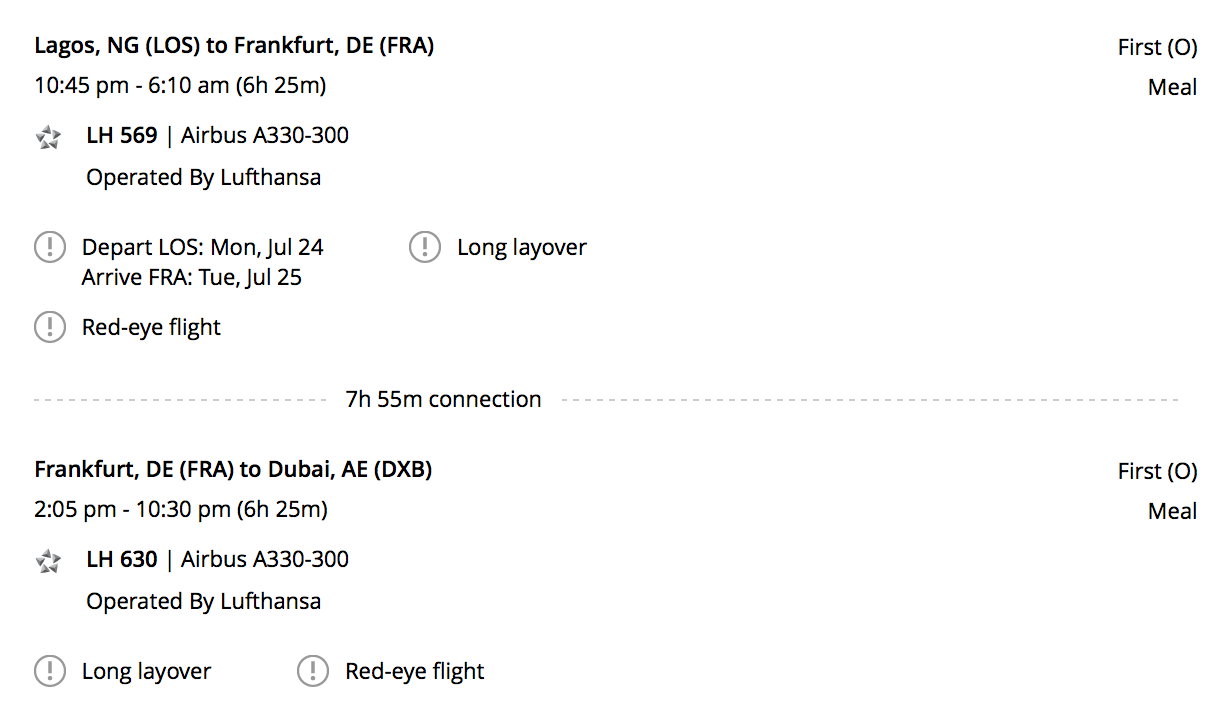 Then I made a call to SAS reservations to price out the reservation since it wasn't possible to book online. After five minutes of holding, a friendly man answered and quickly pulled up options for LOS to DXB on July 24th. He initially suggested the following routing in business class:
July 24 Lagos to Frankfurt with Lufthansa
July 25 Frankfurt to Zurich with Swiss
July 25 Zurich to Dubai with Swiss
Good! Now I knew it was possible to route this itinerary through Europe. I asked him to check on options in first class, providing him with the exact flight numbers and departure/arrival times. He quickly pulled up the exact same flights I had found on United's website. This is where it got weird.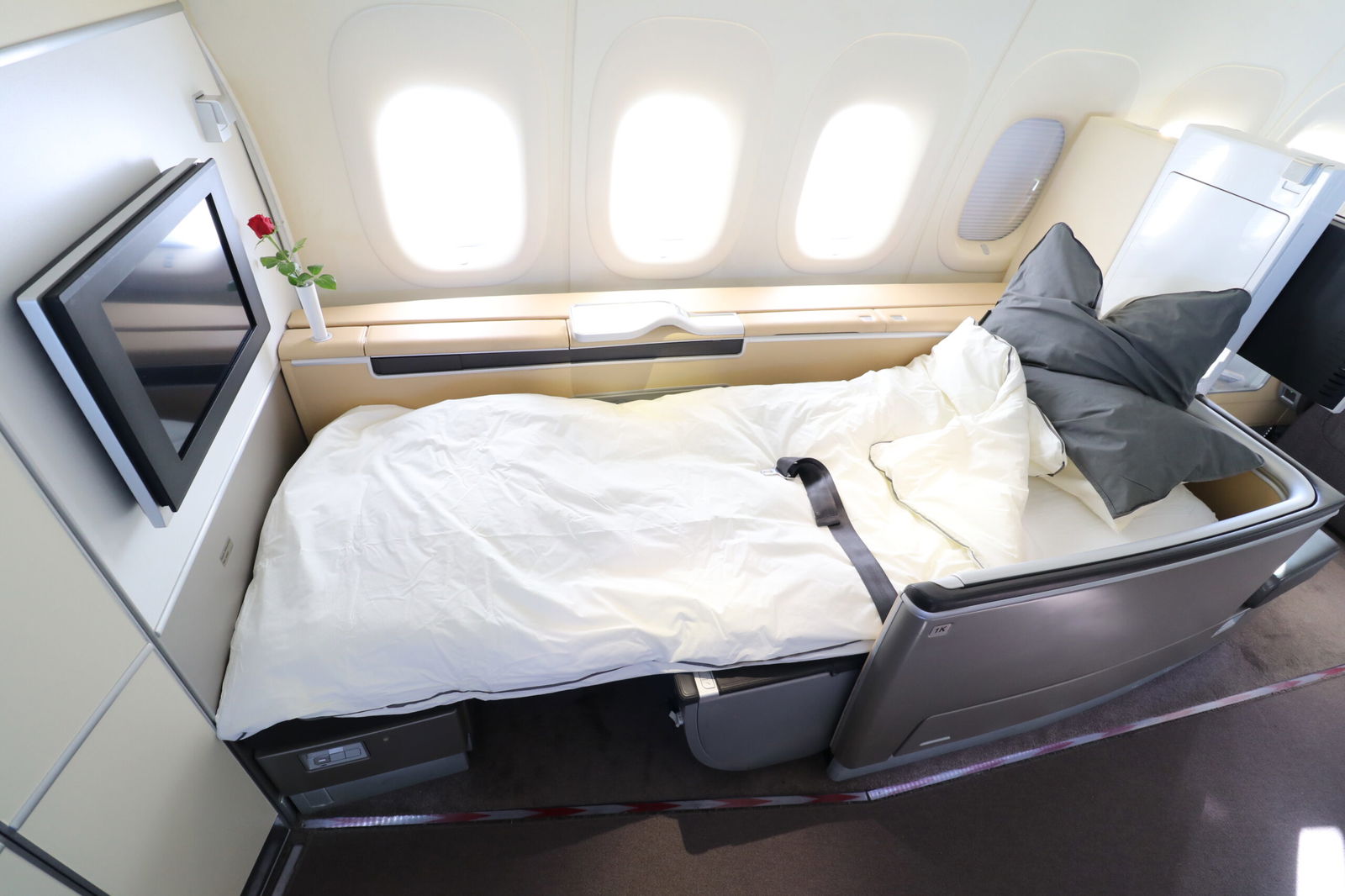 The dialogue went something like this:
Him: "Would you like to go ahead and book this?"
Me: "Yes, please. First I'd just like to know the price of the ticket if you wouldn't mind."
Him: "Sorry sir, pricing is handled by another department. Would you like me to proceed with the reservation?"
Me: "But how can we make a reservation if I don't know the price. Do you have any idea what the price could be?"
He responded by saying that taxes could be anywhere between $200-400 and we wouldn't know until the reservation was complete. Okay, that's fair enough, I guess. I asked if he could at least find out the cost in miles. Looking at the award chart, Nigeria and the UAE are in the same zone, and the ticket should cost 70,000 miles roundtrip in first.
Update: As some commenters have noted, SAS does not allow transfers in second zones unless it's at a steep price premium. Interestingly, one agent still quoted the lower price. Read on and see what you make of the situation.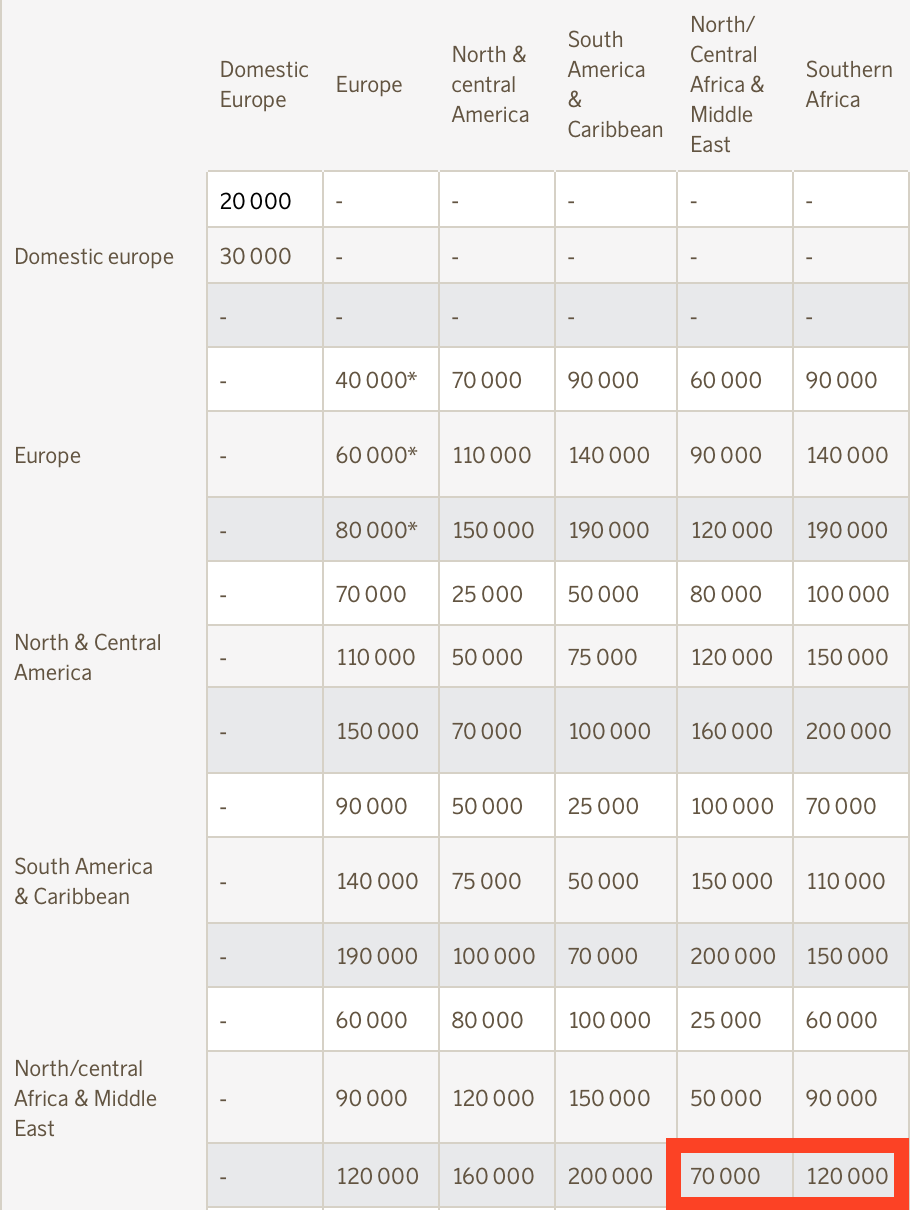 He searched around for about 10 minutes before telling me he'd have to put me on hold and go ask a colleague. Seriously? I'm surprised the system doesn't show the mileage cost of a ticket.
10 minutes later he returned and quoted "72,000 miles + taxes and fees". One-way tickets are supposed to cost 60% of the roundtrip cost, so that should have been 42,000 miles. Instead, it seems like the cost he provided was for Southern Africa to Dubai, at 120,000 miles roundtrip. I explained that they were supposed to be in the same zone, and he told me that 72,000 miles was the correct price and that he didn't "make the rules." This clearly wasn't going anywhere, so I decided to HUCA (hang up and call again).
This time I went for their US Eurobonus center and ended up speaking with a Scandinavian guy again. I told him my desired itinerary, to which he responded: "that's not possible sir – we don't have that flight." I asked him to please check in the system at least. He found them straight away…
Everything went fast again until I asked him about the price. This time he immediately put me on hold. It took 20 minutes until he returned and quoted 42,000 miles one-way. Whew, that was an adventure. Maybe he took the drive from SAS' call center to HQ in that time?
So, what's the point of this article?
Well, firstly, 42,000 miles for 13 hours in Lufthansa First Class is absolutely insane. I plan on taking advantage of this offer sometime soon. Secondly, if the price doesn't sound right, always hang up and call again. If I'd gone ahead with the price the first agent had told me, I might have paid more than the roundtrip cost for a one-way ticket. However, the problem here seems to be that airlines need to empower their employees. As Ben would say: C'mon SAS, you're better than this. I've never heard of anyone needing 20 minutes to find the mileage cost of an award on a fixed price award chart. Ultimately, I just called to make sure I was able to route through Europe for such a low price. The outcome was good, but the process wasn't easy.