Many of you have probably heard of US pre-clearance facilities, available for US-bound flights at select airports around the world, including Abu Dhabi, Dublin, and Toronto, just to name a few.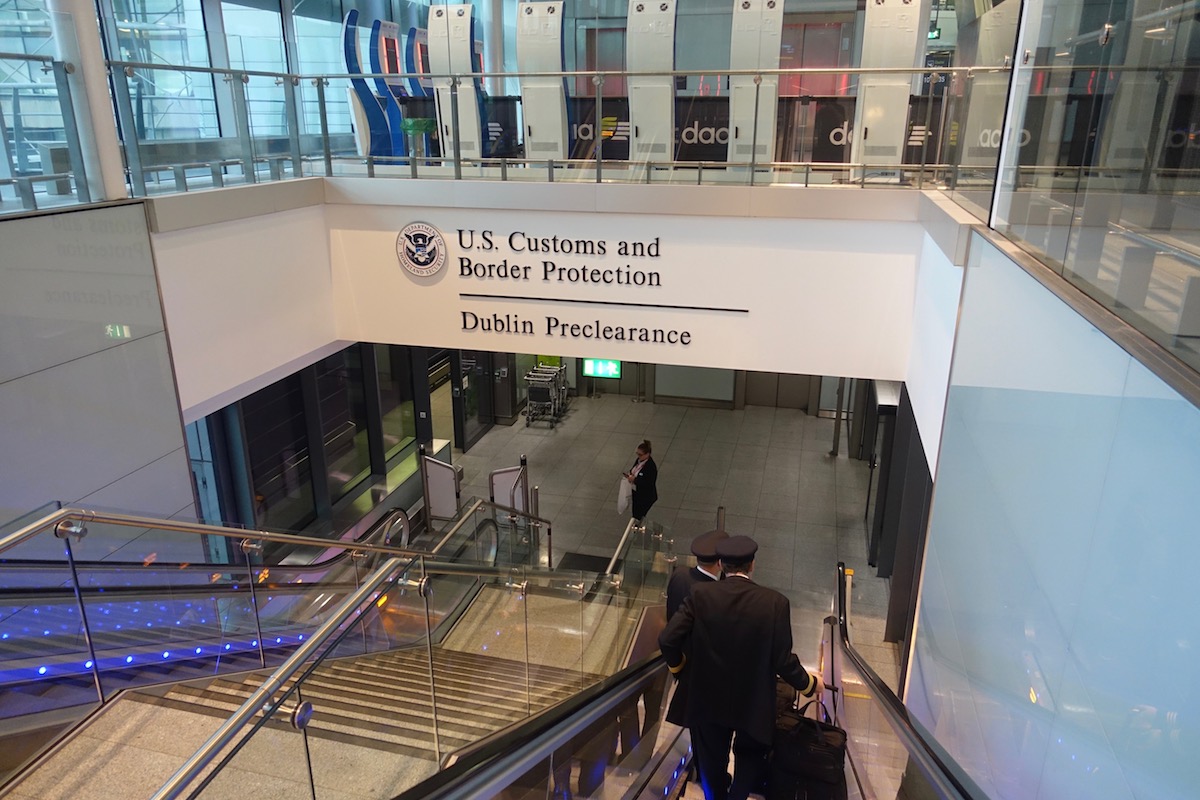 The idea is that you clear US immigration before boarding your flight to the US, as a means of making the process more seamless once you land in the US, and also to increase security, since they can screen passengers before they board a flight to the US.
As someone with Global Entry I selfishly don't love the concept, since immigration on arrival takes me a few minutes at most. However, I understand the concept in theory:
Some US airports have insane immigration wait times, and this can help reduce them
The US is one of the few countries in the world without a sterile international transit facility; this means you have to clear US immigration even if you're only making an international-to-international connection in the US (almost all other countries allow passengers connecting internationally to stay in transit without clearing immigration)
It's a way of screening high risk passengers before they board flights to the US, which in theory makes more sense than screening them upon arrival
There have been a lot of countries that have considered adding Pre-Clearance facilities. For example, over the years I've written about how Dubai, Jeddah, and Riyadh, were all under consideration for a Pre-Clearance facility. As of now that hasn't happened for any of those airports.
Now there's another airport that's allegedly close to finalizing a US Pre-Clearance facility (again, I imagine a lot can go wrong, and I wouldn't take it as a sure bet).
Colombia's president has said that Bogota Airport is nearing the final stages of a US Pre-Clearance facility, and that we could see one added by the end of 2019. This would make Colombia the first country in South America to have such a facility.
This is first something that was discussed last year, so it's not like this statement comes out of nowhere, but it does suggest that this is more likely to actually happen than before.
Of course creating an immigration facility at Bogota Airport is a logistical challenge, since area of the terminal would need to be rebuilt or redesigned to make this possible.
Bottom line
We've heard representatives from so many airports talk about the possibility of adding a Pre-Clearance facility. Even though the Colombian president is indicating that they're in advanced stages, a lot can still go wrong, so I wouldn't necessarily expect it to happen.
Personally I don't really love this concept, as the US makes further innovations when it comes to the immigration process. Sure, shortening wait times sounds good in theory, but I'd rather they increase staffing and facilities at US airports, which seems like it would be much more cost effective.
Furthermore, the US is making progress when it comes to wait times with things like Mobile Passport, which streamlines the process.
Would you like to see Colombia add US Pre-Clearance at Bogota Airport? Would it make you more or less likely to connect there?