This is a major development.
In October we learned of a trade dispute between the US and Canada, or more specifically, between Boeing and Bombardier. Boeing had filed a complaint with the US Commerce Department, asserting that Bombardier was getting illegal subsidies from the Canadian government and dumping its product (specifically, the CSeries aircraft) into the US market. Delta has 75 of these aircraft on order, and clearly Boeing wasn't happy about that, even though they don't have a direct competitor for the plane.
The Trump administration sided with Boeing, and proposed a significant tariff on the plane, of up to 300%. Not surprisingly, Delta's CEO said that his airline still planned to take delivery of the CSeries aircraft, and that they didn't plan on paying the tariffs. It looked like they were considering some creative solutions, like handing over some of the planes to Aeromexico, which they own a stake in, while they figured things out.
There's now a major update on this front. The US International Trade Commission head this case today. The US ITC voted unanimously in Bombardier's favor.
US ITC votes unanimously: No injury for Boeing! Bombardier wins! pic.twitter.com/c6HnfsnLSi

— Steve Trimble (@TheDEWLine) January 26, 2018
According to reports, the meeting took all of two minutes, and the voting itself took less than five seconds.
The meeting was adjourned within two minutes of being called to order. The voting itself took less than five seconds and was just the word "negative" repeated four times. It was that fast. https://t.co/zsS3iRnfHZ

— Steve Trimble (@TheDEWLine) January 26, 2018
It's my understanding that this can still be appealed, though I think the chances of success are pretty low at this point. This is a huge win for US airlines and consumers.
Not surprisingly, the concerned parties have already issued statements about this decision. Bombardier issued the following statement:
Today's decision is a victory for innovation, competition, and the rule of law.

The C Series is the most innovative and efficient new aircraft in a generation. Its development and production represent thousands of jobs in the United States, Canada, and the United Kingdom.
Boeing issued the following statement:
We will not stand by as Bombardier's illegal business practices continue to harm American workers and the aerospace industry they support.
Delta issued the following statement (as the first US airline scheduled to take delivery of the CSeries):
Delta is pleased by the U.S. International Trade Commission's ruling rejecting Boeing's anticompetitive attempt to deny U.S. airlines and the U.S. traveling public access to the state-of-the-art 110-seat CS100 aircraft when Boeing offers no viable alternative. The airline looks forward to introducing the innovative CS100 to its fleet for the benefit of Delta's employees, customers and shareowners.
What I find funny about these statements is that if you replaced the term "CSeries" with "Gulf Carriers," then Boeing sounds exactly like Delta usually does, while Delta sounds like an airline that's actually rational. Sort of funny how that works. 😉
As a consumer I'm thrilled about this development. The CSeries is a joy to fly, and Boeing doesn't have a real competitor for the plane type. With big tariffs it's unlikely we would have seen the CSeries flying in the US anytime soon, so… yay!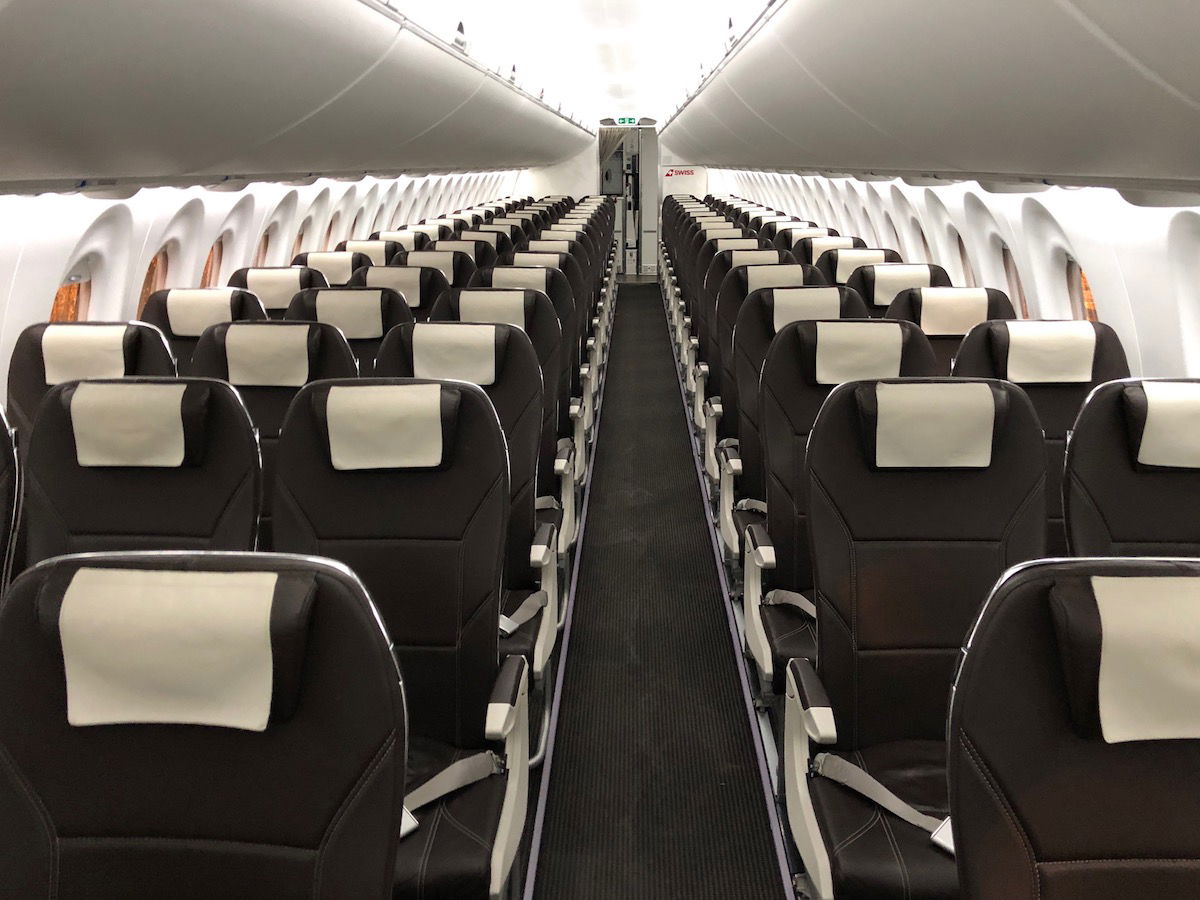 Cabin of the Swiss CSeries
Also, Boeing comes out of this looking horribly, and having lost a lot of money. Canada retaliated against the US for this attempted tariff by canceling their order for 18 Super Hornet fighter jets, which were supposed to go to the Royal Canadian Air Force. This deal was estimated to be worth up to 6.4 billion USD for Boeing.
What do you make of the US ITC's decision?