Shorts. Just trust me on this one.
File this under "things I learned the hard way."
I'm roughly four months into living into hotels full time, and I thought I had finally optimized my packing situation. I live out of a 20″ carry-on, which means my wardrobe is about as varied as a cartoon character's. Well, I certainly prefer it to what my luggage situation was originally. 😉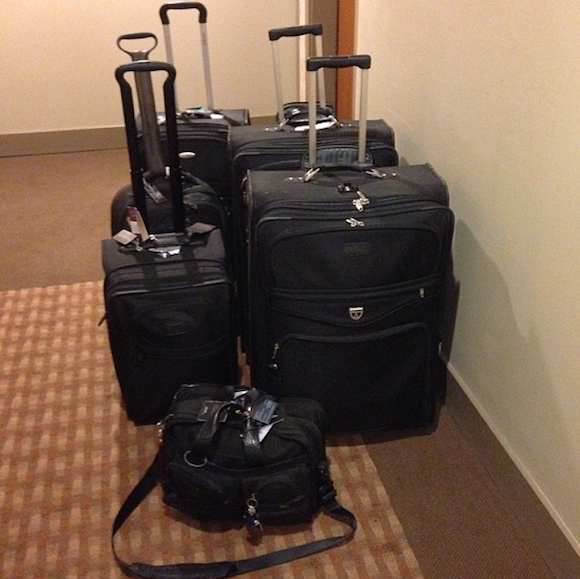 I'm warm blooded so do what I can to stick to warm destinations year round, though I do alter my "wardrobe" in summer vs. winter.
When I first headed to Europe a couple of weeks ago, I thought I was going to Portugal and nowhere else. I literally packed nothing but short sleeve shirts, shorts, a sport coat, and one pair of jeans. That's all.
My decision to go to Iceland was spur of the moment, and even on my flight to Iceland I didn't think much of it. It's summer, after all, so I was rocking my shorts and t-shirt.
After spending over a week in Iceland, I have two observations:
HO-LEE CRAP IT'S WINDY!
It's not actually that cold here. It's typically around 55-65 during the day, which is perfectly pleasant for me in shorts and a t-shirt. But it's windy. So, so, so indescribably windy. You know how when you're flying across the Atlantic you'll often have a 100+ MPH tailwind? Well, I'm pretty sure it's present on the ground in Iceland as well.
I rented a car and drove around quite a bit, and half of the challenge was keeping the car driving straight. You could hear the wind hitting the car, so it was the first time in a while I can remember driving with two hands (okay, in fairness it was my first time driving in a while… period).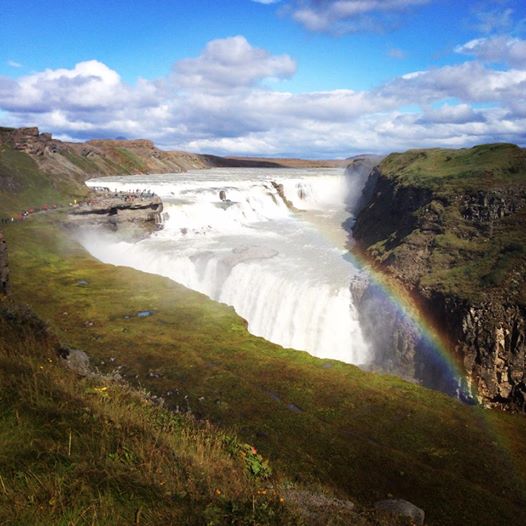 Is it disrespectful to wear shorts in Iceland?
I guess what kind of surprised me is that the locals were dressed as if it was the dead of winter. They had parkas, caps, mittens, etc., even though it was sunny and ~60 out. In the eight days I spent in Iceland, I saw exactly one other person wearing shorts.
Based on the glares I got, you'd think I was running through the streets of Doha in the buff.
After a few days I thought I had it all figured out. I decided I'd wear the sport coat and jeans while sightseeing. I thought I got weird looks wearing shorts. The sport coat took it to a whole different level.
Bottom line
When I was enroute to Iceland and asked you guys for advice, several of you mentioned to bring a wind resistant jacket. You weren't kidding. Friends: if you're going to Iceland soon, bring a wind resistant jacket!
Ultimately the unpleasant part of walking around Iceland wasn't the wind as such, but rather the looks I got for my wardrobe choice.
As this trip to Iceland comes to a close, all I can say is wow. What an amazing country…