I always find it interesting when the "mainstream" media ranks airline & hotel loyalty programs. US News & World Report has just published their 2015 rankings of hotel & airline loyalty programs.
Before we get into the results, let's look at their methodology for the rankings.
Ranking methodology
Here's what's going into the ranking system for airline loyalty programs:
Ease of Earning Free Round-Trip Flight (45%)
Additional Benefits (25%)
Network Coverage (10%)
Award Flight Availability (10%)
Number of Daily Flights (5%)
Airline Quality Rating (5%)
And here's what goes into the ranking system for hotel loyalty programs:
Ease of Earning Free Night (45%)
Additional Benefits (25%)
Geographic Coverage (15%)
Number of Hotels in Network (10%)
Property Diversity (5%)
For more about what goes into each of those categories, check out their page about the ranking methodology.
My thoughts on the methodology
Of course it's really tough to develop any sort of objective methodology for determining which loyalty program is "best," since everyone is looking for something different.
For the average consumer I'd say their methodology isn't that far off, so that's worth keeping in mind. They aren't defining the best programs based on which is easiest to maximize, but rather based on which program the "average" person would benefit most from, which is fair.
On the airline front it's worth noting that nearly half the weight of which program is best comes down to how easy it is to redeem for a domestic roundtrip economy flight. For someone maximizing miles, quite a bit of the other methodology is irrelevant as well.
For example, personally (and I realize this doesn't reflect the average person), I don't care what award availability is like on the carrier with which I have miles (since I want to redeem on partners), I don't care about their number of daily flights, the airline quality rating, etc. I earn my Alaska miles to fly on Emirates, and not to fly on Alaska (though I realize I'm in the minority).
The hotel ratings are even more interesting. Understandably they factor in geographic coverage, number of hotels in network, and property diversity. That's perfectly reasonable, but does present an interesting challenge.
Often it's the hotels with a smaller global footprint that have better loyalty programs, as a way to compensate for their lack of properties. So they can have fantastic loyalty programs, while the number of hotels you can stay at are somewhat limited.
So neither of the above is to suggest that the methodology is objectively wrong. Though it is worth understanding that this is (understandably) geared towards the average consumer, and not a savvier member.
Top 5 airline & hotel loyalty programs
With that in mind, let's look at the results.
Here are US News & World Reports' top five airline loyalty programs:
Alaska Airlines Mileage Plan
American Airlines AAdvantage
Southwest Rapid Rewards
JetBlue TrueBlue
HawaiianMiles
And here are their top five hotel loyalty programs:
Marriott Rewards
Wyndham Rewards
Best Western Rewards
Club Carlson
IHG Rewards Club
My thoughts on the rankings
Funny enough they ranked the top two airline loyalty programs exactly as I would have. Alaska Mileage Plan and American AAdvantage are especially lucrative for aspirational redemptions, but also seem to score well using the US News & World Report methodology.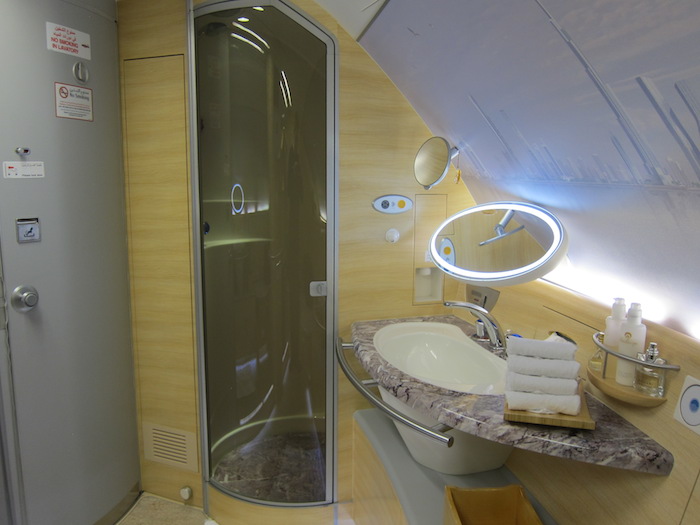 Redeem Alaska miles for Emirates A380 first class
Southwest Rapid Rewards and JetBlue TrueBlue being the next two makes sense, though HawaiianMiles totally confuses me. As far as I'm concerned it's one of the worst frequent flyer programs in the US.
On the hotel front, we're really seeing the impact of them so heavily weighing the global footprint of a hotel chain.
Starwood Preferred Guest ranks at #8, while Hyatt Gold Passport ranks as #10. Amazingly Hilton HHonors only ranks at #9, despite having a huge global footprint.

I certainly love my Hyatt Gold Passport Diamond status!
I wish they'd explain a bit more about their system, because some of the "cons" they list don't make sense to me. For example, "cons" of Hyatt Gold Passport include:
Some elite membership benefits are not available at select hotels
Limited number of rooms available for rewards booking
Bottom line
It's interesting to see the survey results, though I wouldn't put much weight on them. US News & World Report's criteria is interesting, and ultimately not more right or wrong than any other type of methodology, given that everyone is looking for something else.
But certainly don't change your loyalty program behavior based on these rankings.
What do you make of the US News & World Report airline & hotel loyalty program rankings?