Update: Plans have changed. Berlin Tegel Airport will now stay open through November 8, 2020.
This sure is going to be a strange year for airports in Berlin, as Brandenburg Airport will finally open, while Tegel Airport will be closing early…
Berlin Tegel Airport closing June 15, 2020
In late April it was first revealed that Berlin Tegel Airport will be "temporarily" closing early, though there's now an update on that. The shareholders of the parent company of Tegel Airport have now voted for the airport to be closed as of June 15, 2020.
While it's claimed that this is only a temporary closure, it seems highly likely that this will be permanent.
This is Berlin's current biggest airport, though like many airports it has suffered significantly with reduced demand. This comes as the airport has seen a huge drop in passenger numbers, with passengers currently amounting to 1% of normal amounts on some days. The company running the airport is allegedly losing one million Euros per day, so closing the airport will save costs.
Berlin's Schönefeld Airport will remain open throughout all of this. This airport is ordinarily used by low cost carriers, though all airlines continuing service to Berlin will move operations there.
It's interesting that it took so long for Tegel Airport to be closed, given that there has been virtually no demand for the past couple of months, yet the airport has remained open.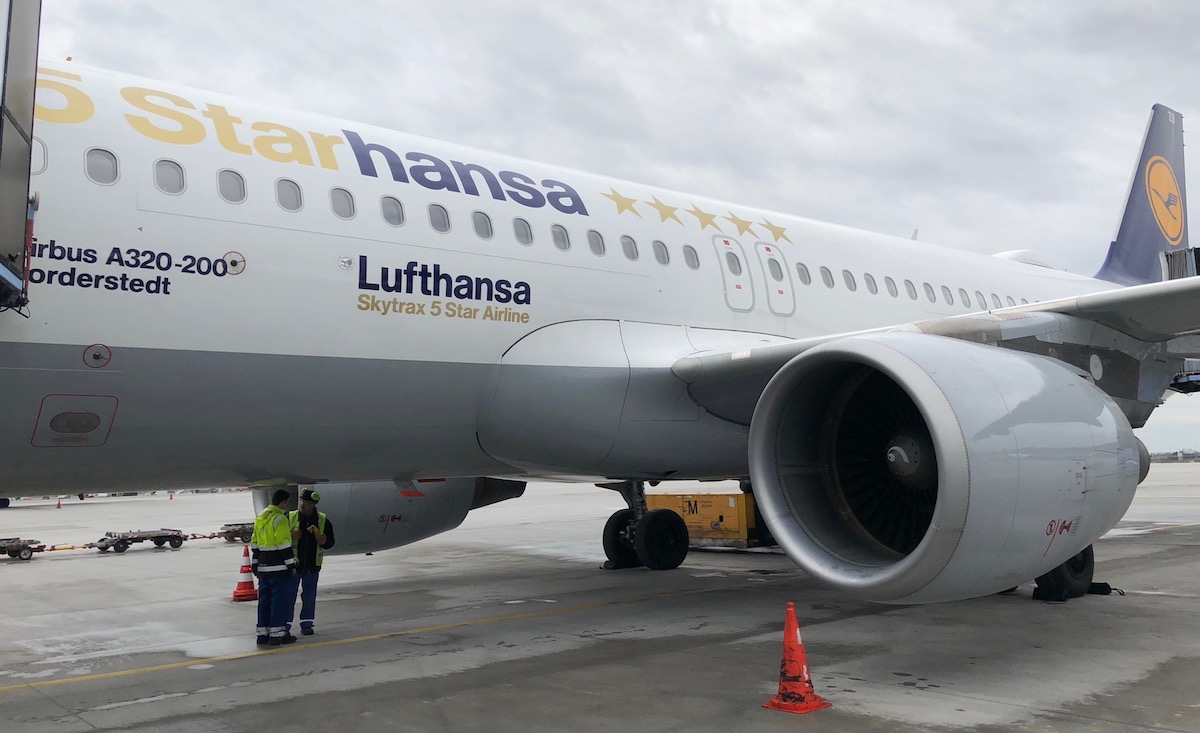 Presumably Lufthansa will move to Schönefeld Airport
Berlin Brandenburg Airport opens October 31, 2020
The new Berlin Brandenburg Airport is expected to open on October 31, 2020, only about nine years late and about €4 billion over budget. Construction on the airport started in 2006, but they've missed 10 planned opening dates for the airport due to a combination of corruption and incompetence.
The new terminals have just passed inspections, so it looks like the anticipated opening date is actually happening this time. There are no plans for moving up the opening date, despite Tegel Airport closing in June.
It's perhaps worth clarifying that the new Brandenburg Airport is actually just a new terminal on the other side of Berlin's Schönefeld Airport, so if they do make the transition in October it will be easy to do so. While we call it a new airport, it's actually just a (major) new terminal for an existing airport.
New Berlin Brandenburg Airport
Bottom line
Berlin Tegel Airport will "temporarily" close as of June 15, though it seems much more likely that the closure will be permanent. Berlin Brandenburg Airport (which is essentially a terminal of an existing airport) will finally open in late October, and presumably in the meantime Schönefeld Airport will do the trick for meeting demand.
At least this would make the transition to the new airport easier, since they could easily move equipment between Schönefeld and Brandenburg.
Do you think Tegel Airport's closure is temporary, or…?