In 2014 I first wrote about Baltia Air Lines, which is America's oldest startup airline. They've been in "business" for 27 years, except they've never actually flown a commercial flight, despite having owned a 747-200 for over 20 years (which they finally dumped a couple of months go, after hiring a consultant who told them it might not be the ideal plane with which to launch an airline).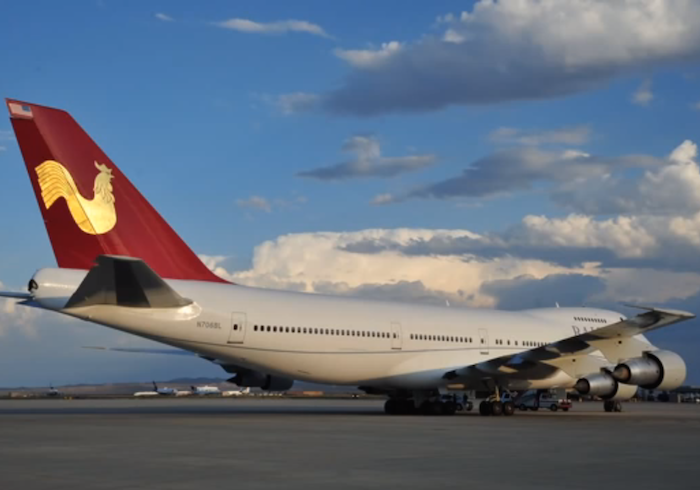 Their business plan was to initially fly between New York and St. Petersburg, Russia, with plans to later expand to other European capitals.
For years Baltia has been pretending that they're actually going to start flying some day soon. If you go to Baltia's Facebook page, you'll see they post a minor update every few days about how they're "one step closer" to flying. It's quite entertaining to see how many people still believe the airline will actually begin operating commercial flights some day.
Possibly my favorite part of the airline's website is that they have a flight status page, except the page is really only a GIF, so there's nothing to click on. But I suppose the airline seems realer if it has a flight status page, eh?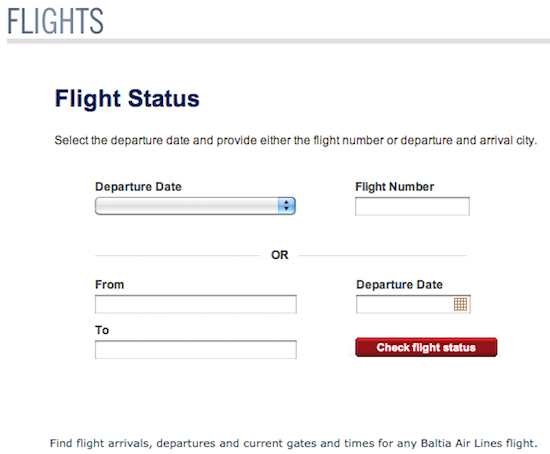 The airline is publicly traded under ticker code BLTA, and amazingly enough in 2014 had a market cap of nearly $70 million. It's beyond astonishing that people would invest in them, but I'm sure management was loving it, as they were able to raise that much capital without actually doing anything. I guess that has finally caught up with them, because their market cap is now "only" $7.5 million (which is still astonishing for a company which has generated zero revenue over three decades).
In March I wrote about how the SEC was filing charges against one of the airline's executives, who was accused of the following:
Clare actively solicited investors by phone, by email, and in person, and received up to 20% of the proceeds of the Baltia investments he obtained.
Clare wrote emails to investors describing the Baltia investment opportunity as "attractive," "prudent," and capable of generating "tremendous gains."
Clare solicited potential investors on a New York-area Russian language radio station through paid advertisements.
During those advertisements, Clare described Baltia as a "great investment opportunity" with a share price that was "undervalued."
Clare maintained detailed ledgers of the Baltia investments he obtained and the compensation he received. Those ledgers show that Clare sold Baltia stock on a near-daily basis, participated in at least 820 sales of Baltia stock, and received commissions totaling $1.7 million for approximately 605 of these sales.
Well, in case you're wanting to invest in Baltia, there's good news — the airline is still looking for investors. Per a press release from Baltia Air Lines today:
Baltia Air Lines, Inc. (OTC-PINK: BLTA) announced today that it continues to talk with various investment groups in order to raise the necessary capital for operating expenses and to secure leases for newer aircraft. This will enable Baltia to move forward with the certification process and in obtaining our 14 CFR 121 airline operating certificate.

In addition, an SEC letter to Baltia stated that the SEC does not intend to recommend an enforcement action by the Commission against Baltia.

Russell Thal, Baltia's President, stated, "launching Baltia has been a long and tedious process; I want all of our shareholders to be assured that the team at Baltia is working diligently to accomplish our goal of launching Baltia." Mr. Thal further stated, "We will keep our shareholders advised of further developments."
Who wouldn't want to invest in an airline which realized 27 years after it was founded that they might want to buy something other than a 747-200?
Keep in mind Baltia also recently changed their business plan. Rather than flying between the US and Russia, their new plan is to fly between BALtimore, Trenton, Islip, and Albany. No, seriously.