In the interest of full disclosure, OMAAT earns a referral bonus for anyone that's approved through some of the below links. These are the best publicly available offers (terms apply) that we have found for each card. Opinions expressed here are the author's alone, not those of the bank, credit card issuer, airlines or hotel chain, and have not been reviewed, approved or otherwise endorsed by any of these entities. Please check out my advertiser policy for further details about our partners, and thanks for your support!
American has co-branded credit cards issued by both Barclays and Citi. Earlier this year, changes were announced to American's card portfolios from both issuers, and in general those changes were negative.
Personally I was most disappointed by the changes to the Aviator Silver Card.
What changed with the Aviator Silver Card
You can't apply directly for the AAdvantage Aviator Silver Card. Rather you have to apply for the Aviator Red Card, and then after a year you can upgrade to the Silver Card. Earlier this year, the following changed for the better:
Anniversary companion certificate — each anniversary year, earn a companion certificate good for two guests at $99 each (plus taxes and fees) after spending $20,000; note that this card already offers this benefit, though the spend threshold is being reduced from $30,000 to $20,000
In-flight savings — get $25 per day in statement credits for eligible American Airlines onboard food and beverage purchases
Wifi credit — get up to $50 back as statement credits on American Airlines wifi purchases every anniversary year
Flight Cents Program — round up your purchases to the nearest dollar to earn more miles (more on this below)
Meanwhile the following changed for the worse:
Reduced EQD earning — Aviator Silver cardmembers had significantly reduced EQD earning, as they could previously earn 6,000 EQDs after spending $50,000, while now could only earn 3,000 EQDs after spending $50,000
Annual fee increase — the annual fee on the card will be increasing from $195 to $199
10% refund on redeemed miles changes — cardmembers will no longer earn 10% back on redeemed miles (currently members receive 10,000 miles back when they redeem at least 100,000 miles per year)
For me the biggest point of frustration was the reduced EQD earning. I spent $50,000 on this card every year to earn 6,000 EQDs, but I won't be spending $50,000 to earn 3,000 EQDs.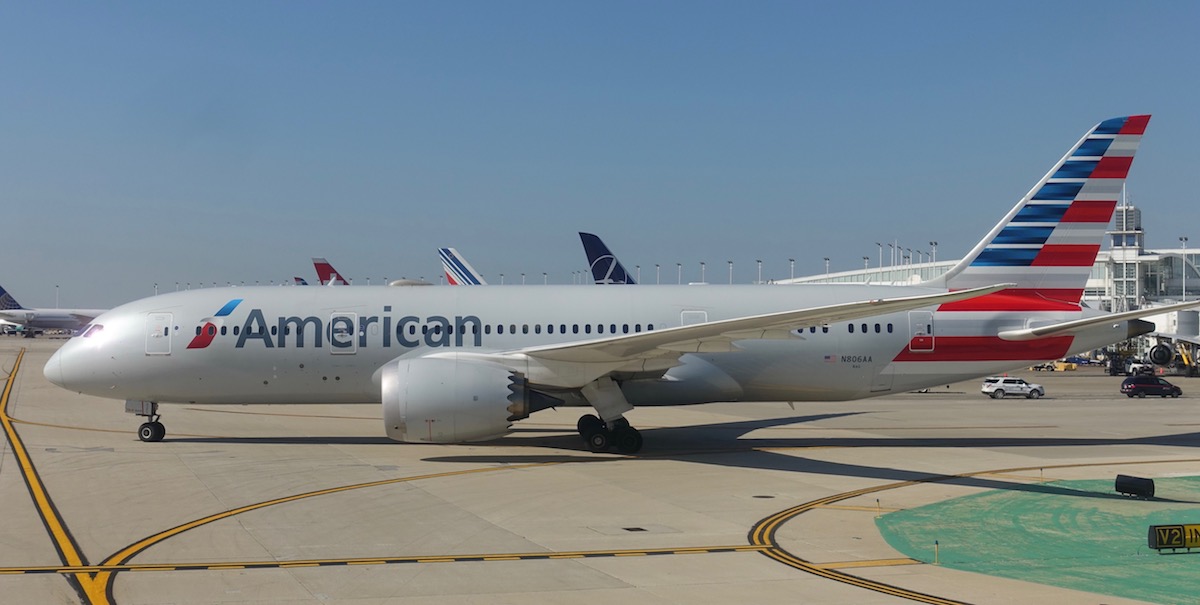 American 787
The intriguing benefit
Personally I don't value the companion certificate (there are too many restrictions), and the $50 wifi credit essentially helps offset the annual fee by reducing my out of pocket from $199 to $149.
That leaves me with the $25 daily food and beverage credit on American. This sounds like it could be awesome. I mean, if you flew American every single day you could get over $9,000 of value out of that per year. However:
No one flies American every single day (and if you do… just don't)
Those of us who are frequent flyers are less likely to value this benefit, since we're more likely to receive upgrades to first class (where all food and drinks are included) or Main Cabin Extra (where complimentary drinks are included)
So how much value could one really get out of this benefit?
View from the Wing points out something interesting that I hadn't considered. The Aviator Silver Card lets you add authorized users to your account at no cost, and they can essentially take advantage of this benefit as well.
The $25 statement credit is per day per account. So in other words if you have authorized users it doesn't mean you can use the credit multiple times per day. Rather it means that on days where you're not using the credit, authorized users could instead use it.
So while I might not value a $25 food and beverage credit much, if I can add family to the card and they can get the credit whenever they fly, that could get a lot more value. You could also add friends. Of course in order to do this:
You have to trust the people you add as authorized users
They have to understand exactly what the use is for the card, and when you can and can't use it
You'll want to make sure two people aren't using the credit the same day, or you'll be paying for it
But it does present an intriguing potential that I hadn't otherwise considered.
For what it's worth, here are the full terms regarding this benefit:
Cardmembers in Good Standing will qualify for up to $25 per day in statement credits, regardless of the number of segments flown, toward food and beverages purchased on American Airlines operated flights when purchased on their Card Account. Per day is defined as 12:00am through 11:59pm EST and statement credits are based on the transaction date of each eligible purchase. Statement credits do not apply to any other inflight purchases, such as wireless internet access or inflight entertainment, and cannot be carried over to the following day if the flight continues past 11:59pm EST. This offer is available on eligible flights as long as supplies last. This benefit applies to flights marketed and operated by American Airlines and operated by Compass Airlines, LLC, Envoy Air Inc., Republic Airline Inc., SkyWest Airlines, Inc., Mesa Airlines, Inc., PSA Airlines, Inc., or Piedmont Airlines, Inc. where credit card transactions are accepted. This benefit will not be available for travel on codeshare flights booked with an American Airlines flight number but operated by another airline. Statement credits will appear on your Card Account 6-8 weeks after purchases are posted to your Card Account. Additional terms, conditions and restrictions may apply. Applicable terms and conditions are subject to change without notice and can be found at aa.com/i18n/travel-info/experience/dining/main-cabin-food.jsp.
My other favorite benefit to share
This would be the second American Airlines credit card I'd share with friends and family. I also love the Citi® / AAdvantage® Executive World Elite™ Mastercard. The card has a $450 annual fee and offers an Admirals Club membership for the primary cardmember.
What makes this card so exceptional is that you can add up to 10 authorized users to the card for free, and they each get Admirals Club access for themselves and up to two guests.
I have 10 authorized users, so my whole family and some friends get Admirals Club access. I'd consider that to be a great deal.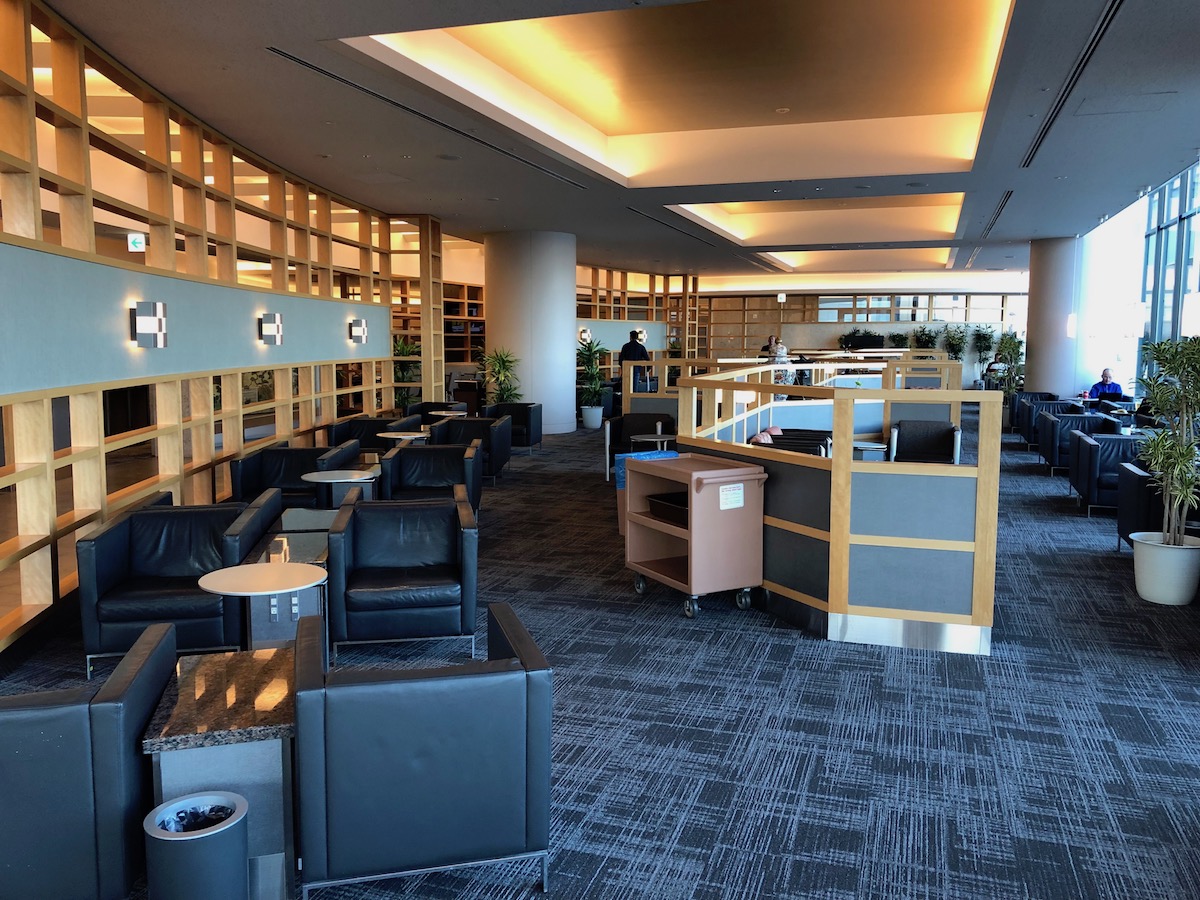 Get Admirals Club access for the whole family with the Citi Executive AAdvantage
All that being said, keeping that benefit straight can be complicated enough. I imagine if I give my parents two American Airlines credit cards with different benefits it may cause confusion.
"Benny, they turned me away from the Admirals Club with this card, but I used the other card for $25 in purchases onboard."
And then I'll have a charge on my Citi Executive AAdvantage…
Bottom line
I think American and Barclays shot themselves in the foot with the recent changes to the Aviator Silver Card. I used to put $50,000 of spend on the card in a year, and now I don't spend a dime on the card.
I'm trying to decide whether it's essentially worth paying ~$150 per year for a $25 daily food & beverage credit on American. I don't think that's worth it if I don't have authorized users. But with authorized users I do think it could be worthwhile… though the logistics may complicate things.
Anyone using the Aviator Silver $25 food & beverage credit, and plan to add authorized users to maximize this?