We've seen a huge amount of international growth out of Seattle lately, much of which has been precipitated by Delta setting up a hub there. But beyond that we've seen other airlines both add service and improve the quality of their product offerings to Seattle.
It looks like the next airline which will do that is Asiana. Asiana presently operates an A330-300 to Seattle, which features angled business class seats. As of June 28, 2015, Asiana will fly a two class 777-200 between Seoul Incheon and Seattle.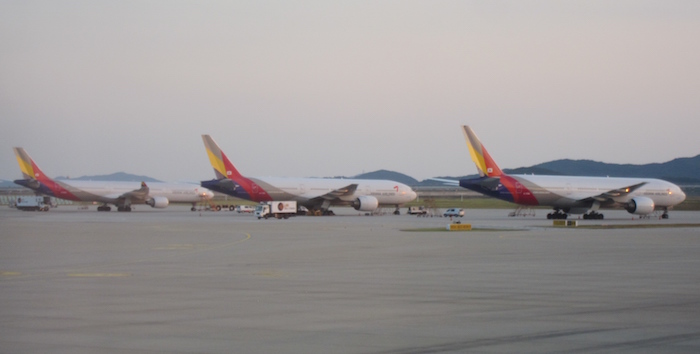 This plane features Asiana's fully flat, staggered business class product, which is a huge improvement over the old one.

Asiana 777 business class seat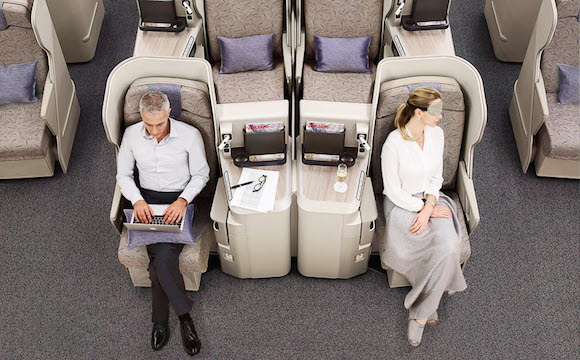 Asiana 777 business class seat
The flight will continue to operate with the following schedule:
OZ272 Incheon to Seattle departing 6:40PM arriving 1:10PM
OZ271 Seattle to Incheon departing 2:40PM arriving 6:00PM (+1 day)
The one exception is that on Fridays the flight will still be operated by an Airbus A330, which you'll want to avoid if possible. I am curious how that will work in terms of pilot staffing. Presumably the cabin crew can work an A330 out and then fly the 777 back, but do the A330 pilots lay over for an entire week, deadhead back to Incheon, or…?

Asiana A330 business class seat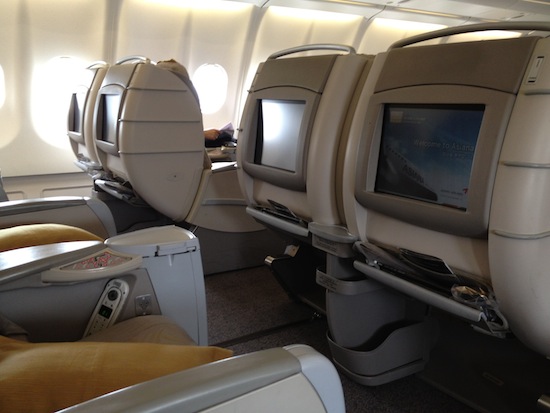 Asiana A330 business class seat
Bottom line
The Star Alliance offerings out of Seattle keep improving. ANA now flies a three cabin 777-300ER to Seattle, EVA Air largely flies 777-300ERs there with their excellent business class product, and now Asiana has a competitive product as well.