Argentina is in a pretty abysmal financial state at the moment, and it's having quite an impact on the travel industry. Tourism is down, and some airlines are reducing service as a result. There are rumors of even bigger airline service cuts than what we're seeing already.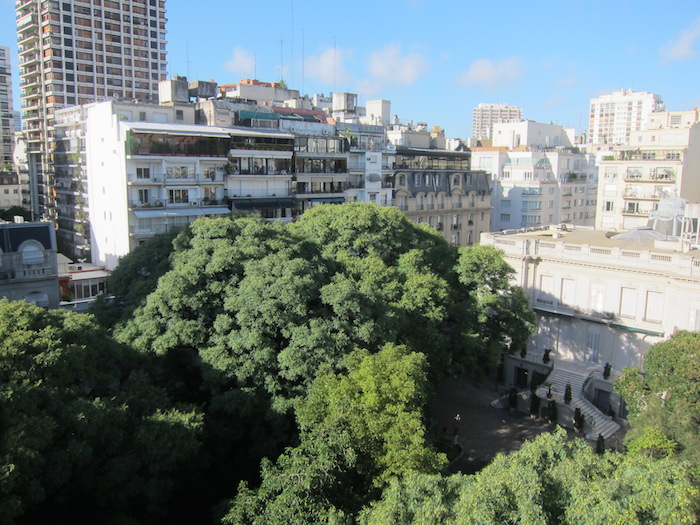 Amidst the financial turmoil, it looks like the government of Argentina wants more information about passengers flying into and out of the country. Per the Buenos Aires Herald:
AFIP and Airport Police joint resolution 3667 establishes that in 180 days from now, airlines will have to deliver more information, organized in 31 categories, of each registered passenger.

The document argues that the new legal framework will enable the government to have "unique, updated real-time information to optimize control and supervision processes, simplify customs, migration and airport security procedures."
So what information does the government want at least 72 hours before a trip?
Airline ID code
Flight number
Flight departure/arrival time and date
Flight Origin and destination
Total number of passengers
ID of everyone on board of the flight
Nationality
Name and Surname according to ID
Date of birth according to ID
Passengers file number within the national Passenger Names Registry (PNR)
Reservation date
Trip itinerary
Method of payment
Billing address
Billing order
Telephone number
Information on frequent-flyer programmes
Travel agency
Travel agent
Information on divided PNR
Information on ticket issuing
Date of ticket issuing
Passenger's no show record
Passenger's go show record
Waiting list information
Luggage information
Seat number
Seat information
That's a lot of information!
Of course some of the above makes sense, though information on things like frequent flyer programs? Really?
Airlines have privacy policies and a duty to protect passenger data, so will they update their policies to reflect all the data that could be passed on to the government of Argentina, will you have to "consent" whenever you book a ticket to/from Argentina, or do airlines already have the right to share all this information?
I'm not an attorney and won't even claim to have an explanation. But a reader forwarded this to me and had a more nefarious take on their intentions.
I sure would love to head back to Buenos Aires. Too bad the Park Hyatt Buenos Aires is still priced in USD, or else it would be a steal…
What's your take on the new data that the Argentinian government is requesting?