As of this weekend, Japanese airline ANA has a new award chart. Along with that, they've apparently refreshed their website and heretofore fabulous Star Alliance award search tool.
And goodness gracious it's terrible.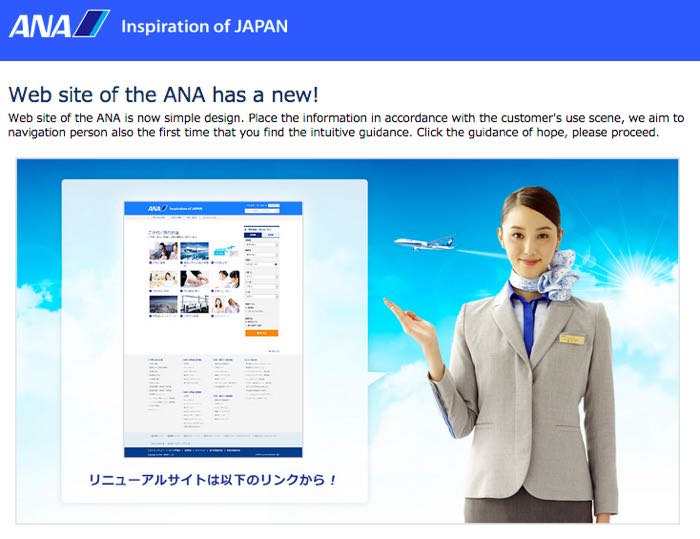 "A New" is a great way to describe it, honestly.
For starters, actually getting to the award search tool is problematic. Not like it was easy before, but I highly recommend you bookmark the link to the new ANA tool, as even getting that far is a challenge.
Once you've logged in, the best way I've found is to click under "Login" and then"Flight Awards" and then scroll to the bottom and select "Award Reservation."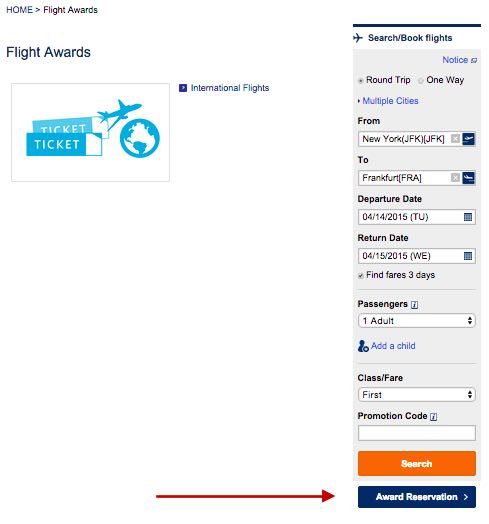 If you've already logged in, you can also get to the award search tool from the home page: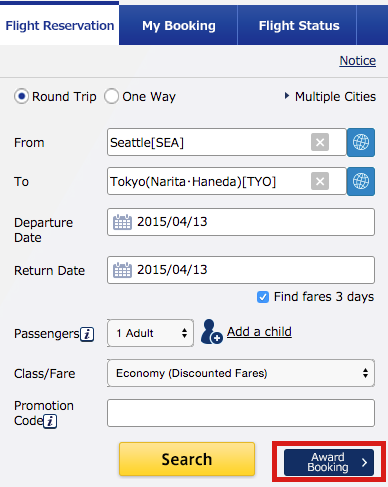 This takes you to the search tool, which is dramatically different: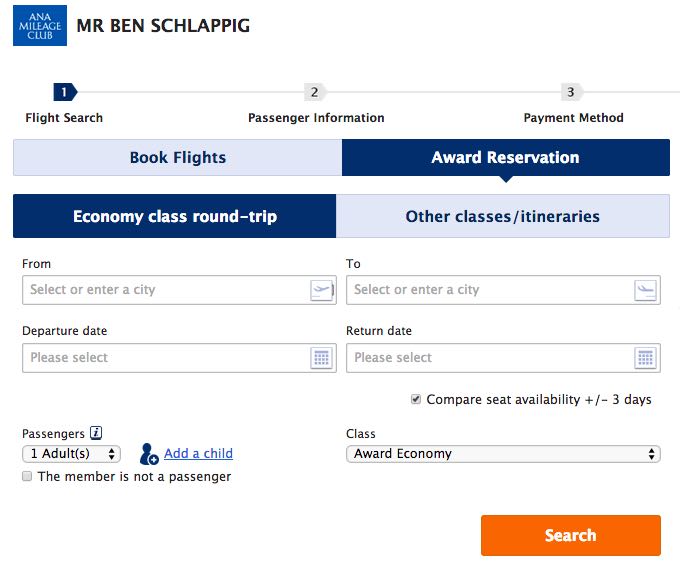 On the surface the design is certainly more attractive. You can also search for more than four passengers, and for more complex partner awards.
However, the overall functionality seems (at first glance) to be much worse. For example, the old ANA tool used to allow you to search a full seven days of Star Alliance inventory. Now you can search +/- three days for economy only: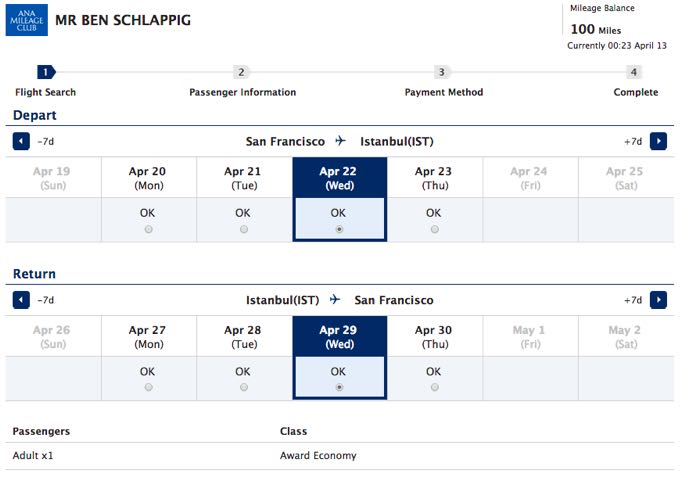 Whereas if you're looking for premium cabin inventory, you can only look at a single day of results at one time: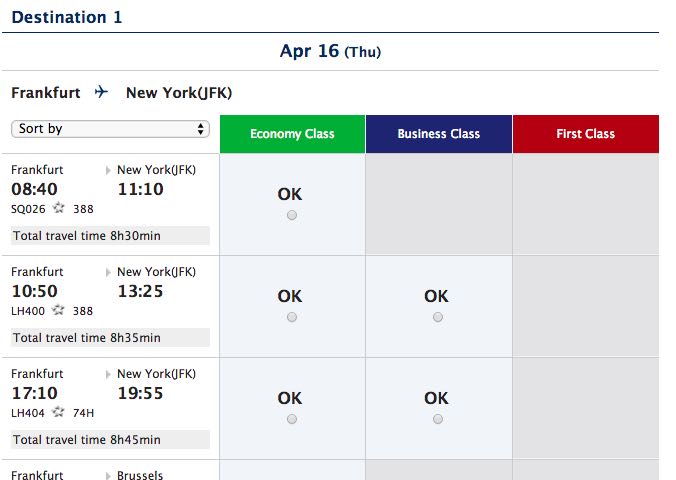 On the plus side, the site now shows estimated taxes, and will recommend two and three stop routings.
That's theoretically helpful, but I'm a little concerned about the accuracy. I haven't had a chance to really dig in and discern specific trends, but there are many discrepancies between what is actually available in Starnet versus what is displaying on the ANA site. At this point it seems rather random. That's a real blow, as the ANA tool has consistently been the most accurate of any Star Alliance search tool.
Beyond that, the site is really fussy, and I am receiving error messages about every three searches.
View From The Wing posits the decreased functionality is a side effect of the transition, and I sincerely hope that's true. The current iteration is superbly irritating.
How to search Star Alliance award space in the meantime
Ultimately, there are many ways to search award space, though you'll need to use a "trust but verify" approach.
You can use the United site to search award space, for example, though keep in mind it's not uncommon for United to obfuscate partner inventory, or even display phantom inventory. So regardless of which tool you use for your initial search, you'll want to double-check inventory with another site.
For example, entering New York to Frankfurt for Tuesday will return the following results on United.com: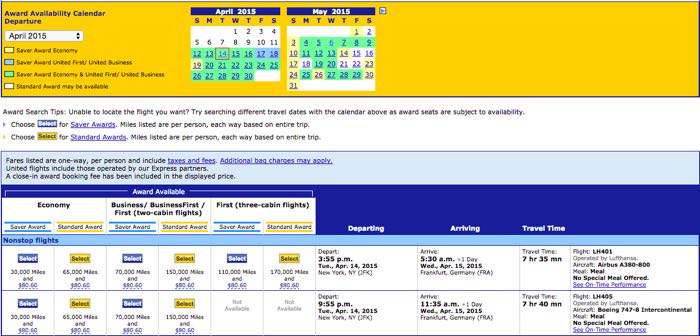 Replicating the search on the Aeroplan site will confirm the same seats are available: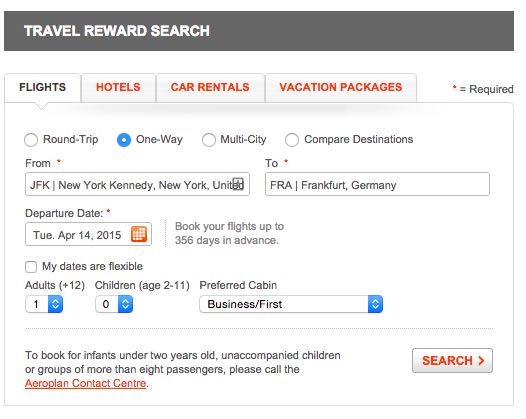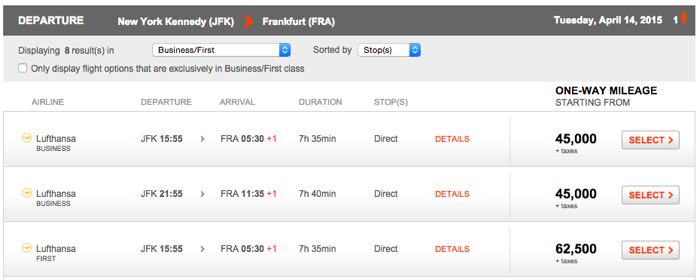 As does the new ANA tool: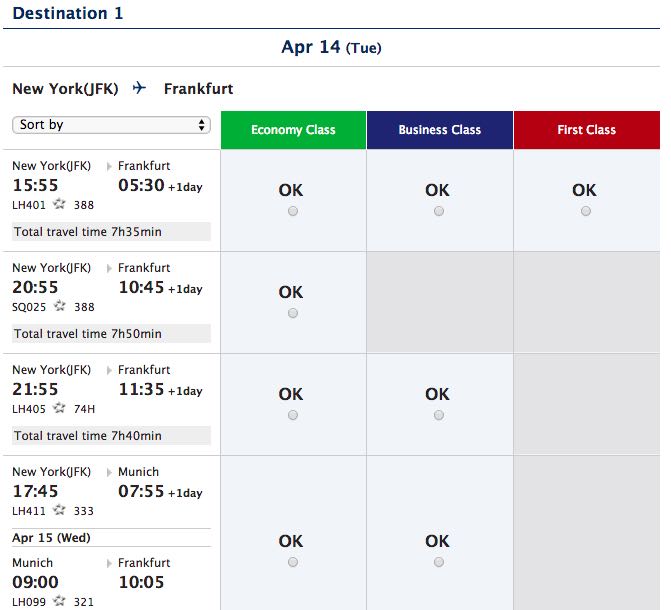 Each site has different strengths and weaknesses in terms of constructing itineraries, but your best bet, as always, is to search for the individual segments separately.
It's rare for all three sites to show award space unless it's bookable by other Star Alliance carriers as well, so if you've found inventory using these tools, it should also be available if you call whichever program you have miles with.
Bottom line
Hopefully we'll see improved accuracy with the ANA tool in the coming days. For many of us this has been the "go to" for finding accurate Star Alliance award space, and in the meantime it will take more effort to verify award inventory.
Has anyone else tried using the new ANA tool? What are your thoughts?