Hello from the Maldives (more on that later!)
Over the weekend I flew from New York to Hong Kong on Cathay Pacific, and then from Hong Kong to Bangkok to Colombo to Male on SriLankan. To say that it was a long travel day would be the understatement of the year.
The three flights on SriLankan were especially interesting. Generally I'm a huge fan of the airline, as there's something exotic and unique about them which makes them more "fun" than most airlines.
But the service on the first two sectors was kind of crappy. The crews were lazy and borderline rude.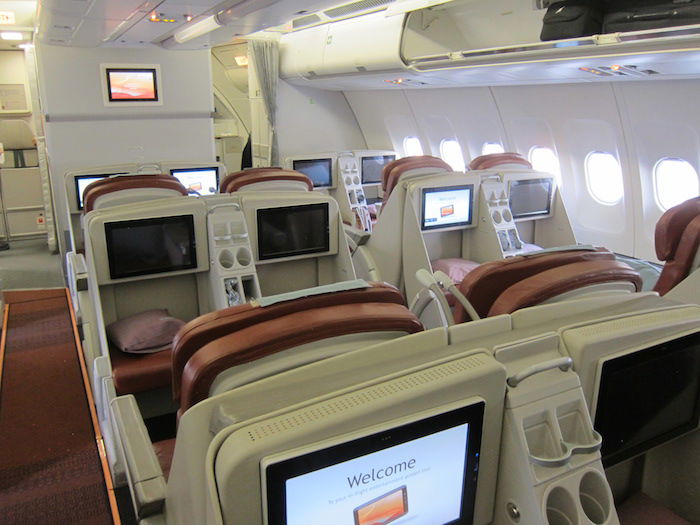 Then it came time for the flight from Colombo to Male, which I was most dreading. Partly because I was so exhausted at that point, and partly because the flight was scheduled to be operated by an A320, which features SriLankan's regional business class product.
This is also the flight I bid $100 on in order to upgrade. Let's just say that it might have just been my best flight of the entire trip.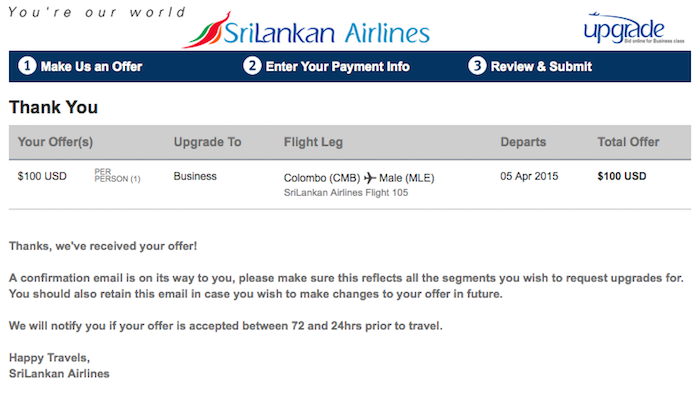 First of all, as luck would have it, my flight got upgraded from a regional A320 to one of SriLankan's brand new A330-300s. Not only that, this was actually the first commercial flight the plane ever took. Not only that, but I was the only business class passenger. Not only that, but I think I had the coolest SriLankan flight attendant ever.
SriLankan's new A330-300s are gorgeous. They feature fully flat reverse herringbone seats, which are my favorite type of business class hard product. And I think this might just be my favorite reverse herringbone product, as I found the finishes to be so tropical-looking and gorgeous.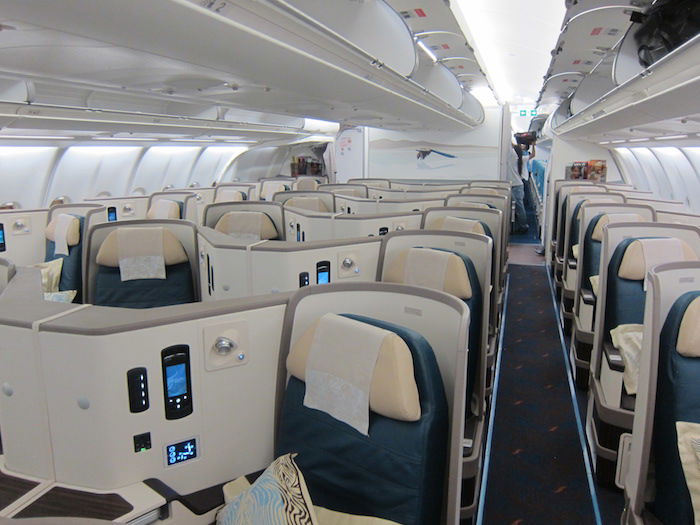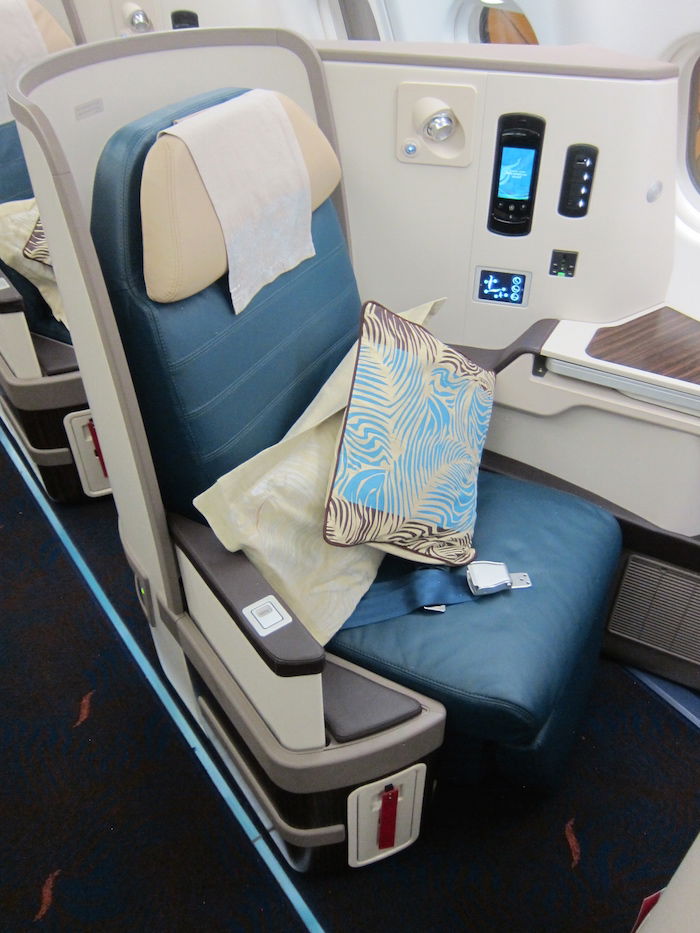 But after two super-lazy and quite rude SriLankan crews, the highlight of the flight was Renuka, "my" flight attendant. She had the most gorgeous smile and was so friendly, despite the fact that she had worked a flight from Jeddah that morning, and had just 12 hours to "rest."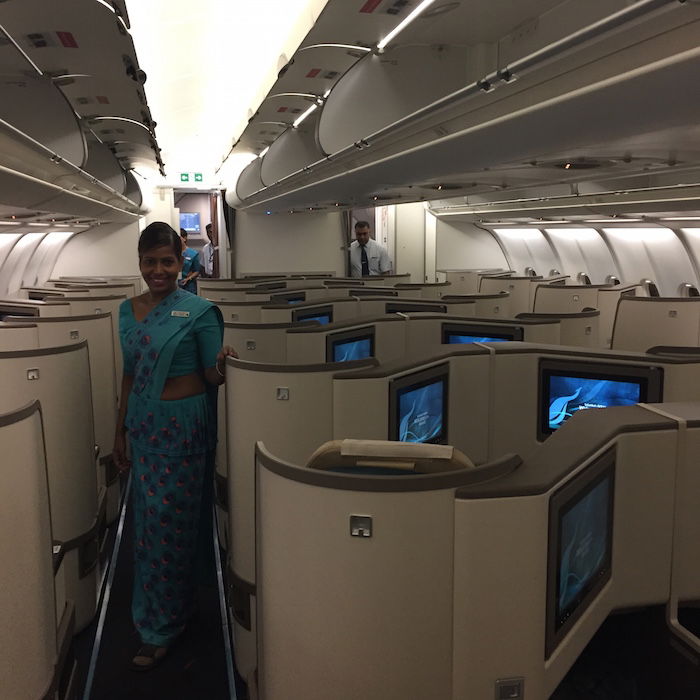 "Mr. Benjamin, welcome to your cabin. Would you like a glass of bubbly or something else to drink?"
Before takeoff I had two glasses of champagne. "Mr. Benjamin, will you do me a favor and have one more glass so that the bottle is empty? Then I can serve you a properly chilled one after takeoff." 😉 In fairness, they weren't full size bottles of champagne.
I was also offered nuts. And socks and eyeshades (there were no nuts, socks, or eyeshades on the other SriLankan flights).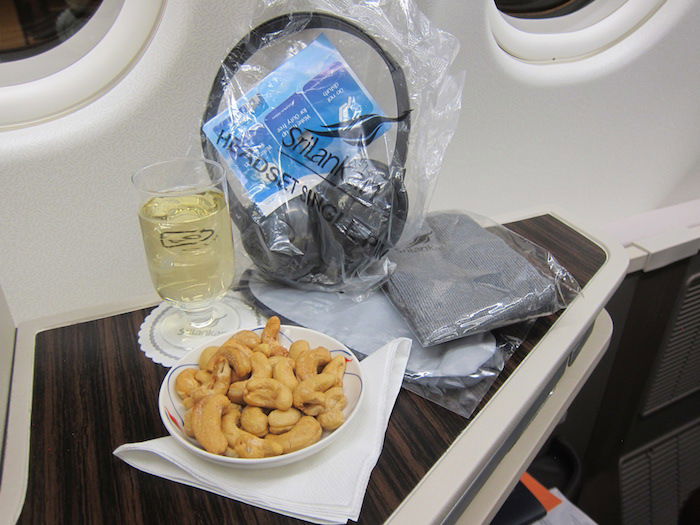 I asked for a pen to fill out my immigration form. She gave me two pens, and a SriLankan writing kit.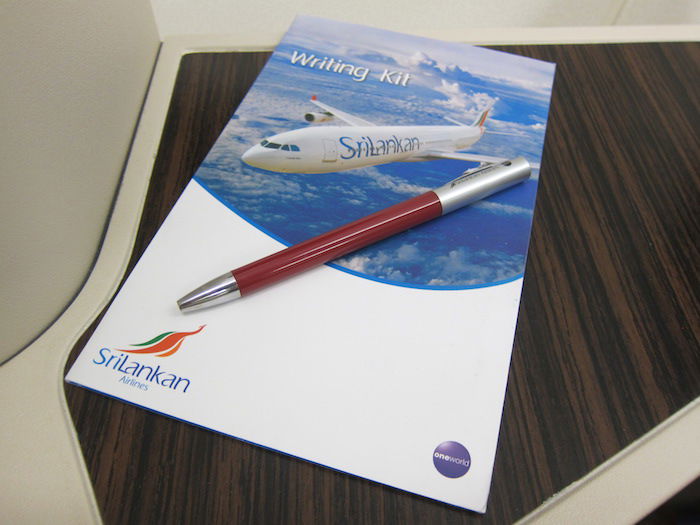 After takeoff I heard the second bottle pop and she served me more champagne and nuts.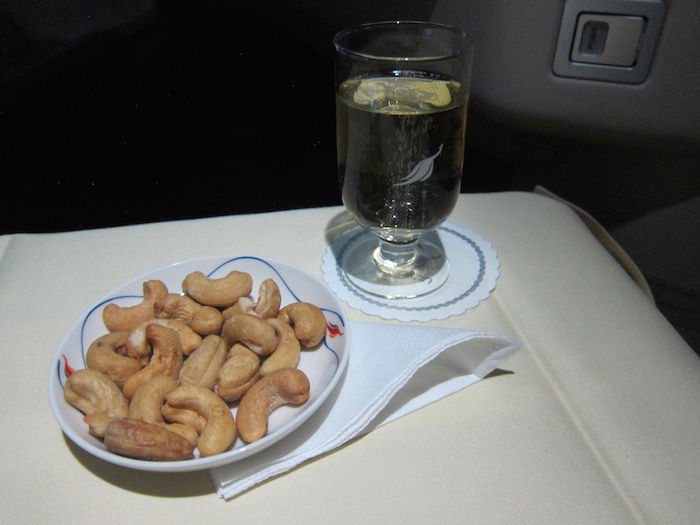 Then the snack was served. Since this was just an hour-long flight she said "may I prepare some coffee or tea for you to enjoy after your snack?" I asked for some coffee.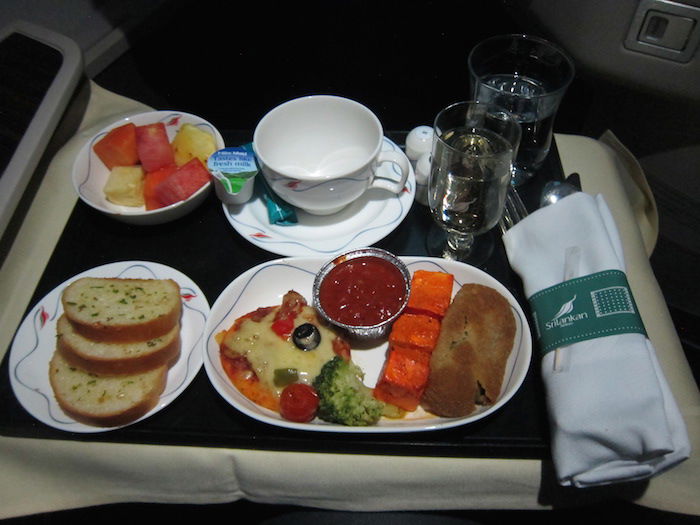 As she brought me some coffee she said "Mr. Benjamin, you know what goes really well with coffee? Champagne. May I bring you another glass?" Hah!
"Renuka, it's not often I turn down champagne, but I'm okay, thanks."
"Okay, then I insist you have some Kahlua with your coffee." She brought me a double.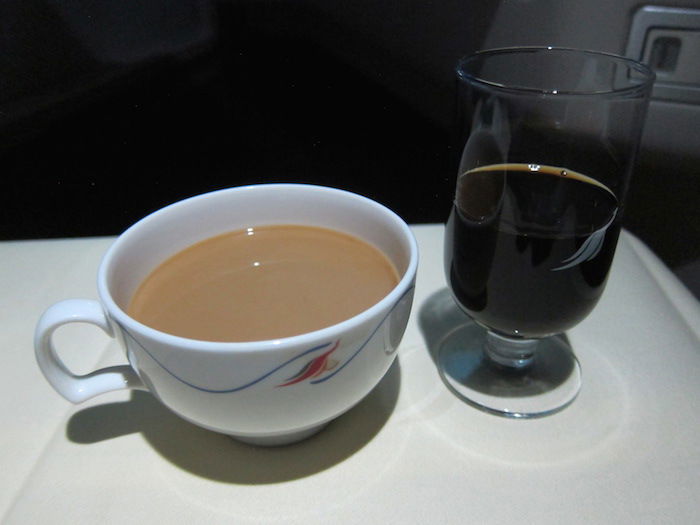 Before landing the cabin service manager came by to ask how my flight was and ask me what I thought about the new product. I explained the cabin was gorgeous, but that the highlight of the flight was Renuka. He said "yes, she's always this amazing."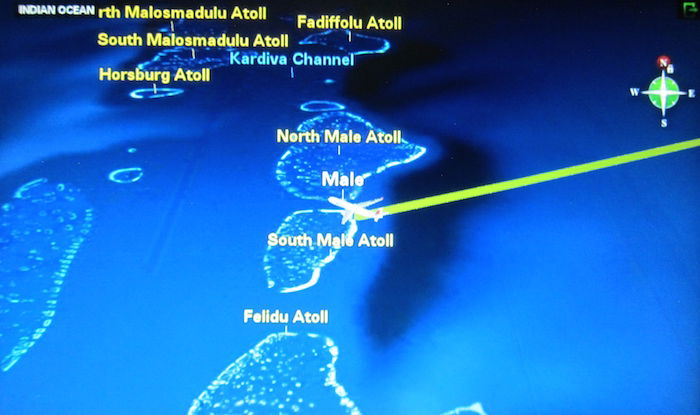 It's tough to explain her awesomeness in writing, but after three flights in a row with downright lazy crews, Renuka was an awesome end to a long travel day.
And now I really want to fly one of SriLankan's brand new A330s on a longer flight.