As I've said a bajillion times before, I'm a huge fan of Cathay Pacific first class, as I find it to be one of the most consistent airline products in the world.
They offer one of my favorite first class hard products, the service is generally exceptional, and the food is quite good as well.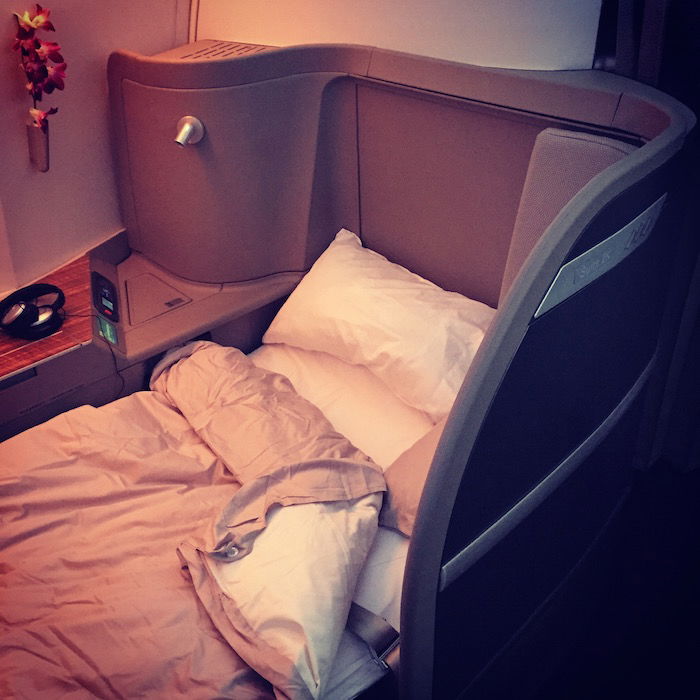 For example, I flew Cathay Pacific first class just a few weeks ago from Chicago to Hong Kong, and had an amazing flight. The inflight service manager and two cabin crew working first class couldn't have been more charming, attentive, and friendly.
I acknowledge, though, that Cathay Pacific service is different than some people are used to for a couple of reasons:
Cathay Pacific is one of the few Asian airlines with US based flight attendants, so it's interesting to see the contrast in service between a San Francisco and Hong Kong based crew, for example.
In first class, Cathay Pacific takes a somewhat reactive approach to service, which I appreciate. They're extremely attentive and proactive during the meal services, but when it comes time to sleep they won't disturb you; instead you just push the call button when you want something.
With that in mind, I just flew Cathay Pacific first class from New York to Hong Kong, and had the most underwhelming service that I've ever experienced in Cathay Pacific first class. And I've flown it dozens of times.
Don't get me wrong, this is of course all relative, and most definitely a first world problem. Compared to other airlines the service was still at least average, but by Cathay Pacific standards it was disappointing.
I think the inflight service manager really sets the tone for a flight, and this one was pretty bad. She started her welcome announcement with "flight attendants are here primarily for your safety," which is usually only something you hear on US airlines.
Also, it's customary for the purser to come around to welcome aboard and say goodbye to each first class passenger, and this ISM was completely absent. She didn't say hello or goodbye, and the only time I saw her smile was when we arrived in Hong Kong, presumably because she was done for the day.
While the two first class flight attendants were fine, they weren't charming or personable, and lacked attention to detail.
For example, I wasn't once asked if I enjoyed the meal, if they could get anything else, etc.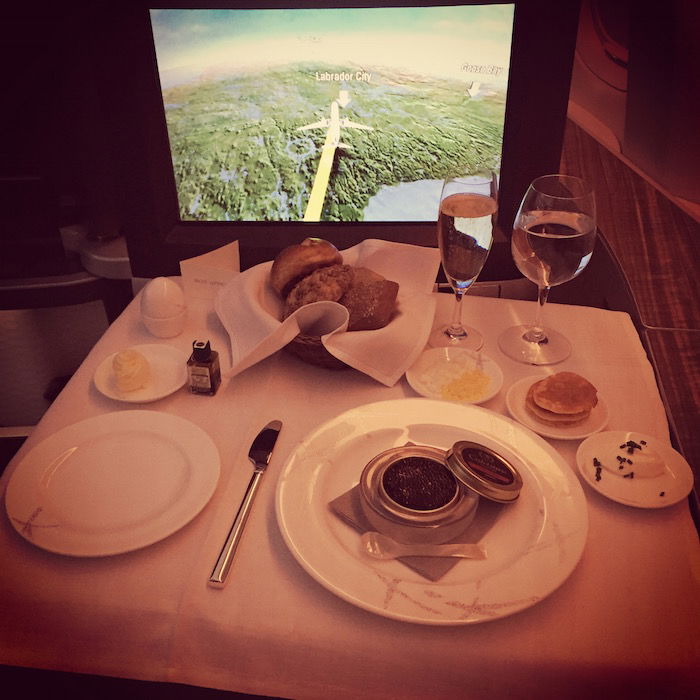 Furthermore, I find that a good crew on Cathay Pacific will at least acknowledge you when you go to the lavatory by offering you something to drink or going to your seat to fold the blanket, remove trash, etc. That never happened, and whenever I walked through the galley they completely ignored me, and in many cases were so distracted talking that they were blocking the way and I had to ask them to move so I could access the lavatory.
During the meal service I wasn't once offered a refill. I always had to specifically request what I wanted.
And when I had a mid-flight snack I expected they'd come back every so often to check on me (as they usually do), but instead I had to push the call button several times just to get them to clear the tray.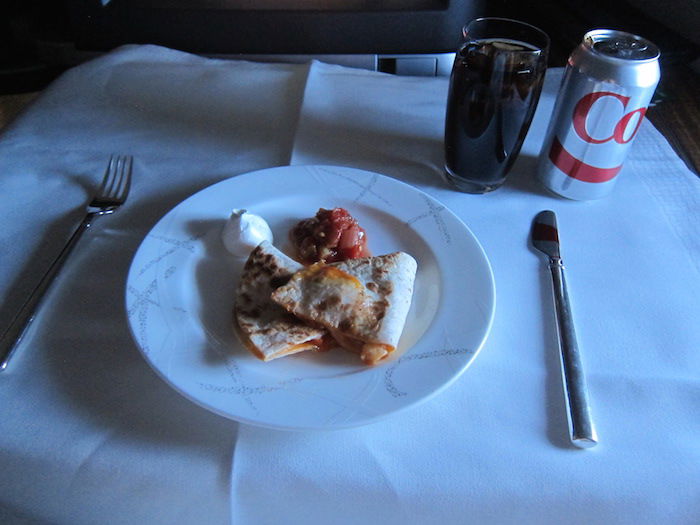 But more than anything the crew just didn't seem like they enjoyed what they were doing. They weren't personable and didn't smile, and that's no fun.
I realize this is all incredibly minor in the grand scheme of things. If this were a US airline I'd still rank it as average service, but for Cathay Pacific it was the most disappointing service I've received.
Even the best airlines don't get it right sometimes…