In the interest of full disclosure, OMAAT earns a referral bonus for anyone that's approved through some of the below links. The information and associated card details on this page for the American Express® Green Card has been collected independently by OMAAT and has not been reviewed or provided by the card issuer. These are the best publicly available offers (terms apply) that we have found for each product or service. Opinions expressed here are the author's alone, not those of the bank, credit card issuer, airline, hotel chain, or product manufacturer/service provider, and have not been reviewed, approved or otherwise endorsed by any of these entities. Please check out
our advertiser policy
for further details about our partners, and thanks for your support!
The American Express® Green Card was recently refreshed, and I now consider it to be one of the most rewarding cards out there for those looking to maximize points.
In this post I wanted to take a look at one of the benefits of the card that I initially assumed wouldn't be worth much to me, but the more I dig, the more value I see from it.
Amex Green Card Basics
The Amex Green Card has a $150 annual fee (Rates & Fees), and offers the following:
3x Membership Rewards points without caps on dining, travel, and transit
Up to almost $300 in annual credits — an up to $100 LoungeBuddy credit and an up to $189 CLEAR credit
In many ways, this is an Amex competitor to the uber-popular Chase Sapphire Reserve® Card, as that card also offers 3x points on dining and travel.
While the Amex Green as such has a great rewards structure, for me the question comes down to how much of the $150 annual fee I can account for with the up to almost $300 in credits. The $189 CLEAR credit is great, because I would otherwise spend over $100 per year on my CLEAR membership.
But what about the LoungeBuddy credit?
Amex Green Card LoungeBuddy Basics
Before we even talk about the best uses of the LoungeBuddy credit offered with the Amex Green Card, here's what you need to know regarding the terms for using this:
The $100 credit is per calendar year
The credit can be used across as many transactions as you'd like, so you don't need to spend it all at once
The credit applies on purchases directly through the LoungeBuddy website or app
Purchases by the primary cardmember and additional cardmembers are eligible, though there's only a total of a $100 credit per account
You can buy lounge access for anyone (including friends and family), as long as you pay with your card
The statement credit will post within two to four weeks of an eligible purchase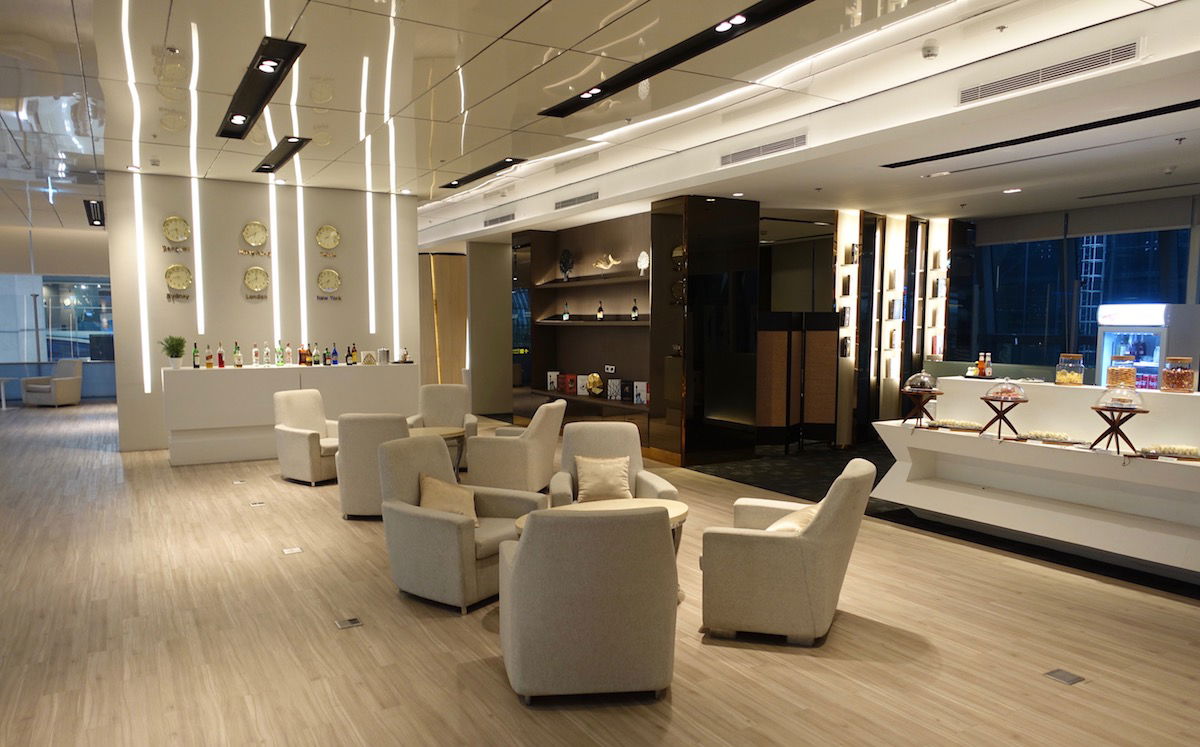 Buy lounge access in Bangkok with your LoungeBuddy credit
Best Uses Of Amex Green LoungeBuddy Credit
I think it makes sense to break this advice up into two groups — there are the best uses for those with a Priority Pass membership, and the best uses for those without a Priority Pass membership.
For those of you not familiar with Priority Pass, it's the world's largest network of independent airport lounges, and they have over 1,300 lounges around the world.
You get a membership for this with several premium credit cards, the most popular of which are probably The Platinum Card® from American Express (review) (enrollment required) and the Chase Sapphire Reserve® Card (review). Personally I have four Priority Pass memberships, so for me, that's a major consideration.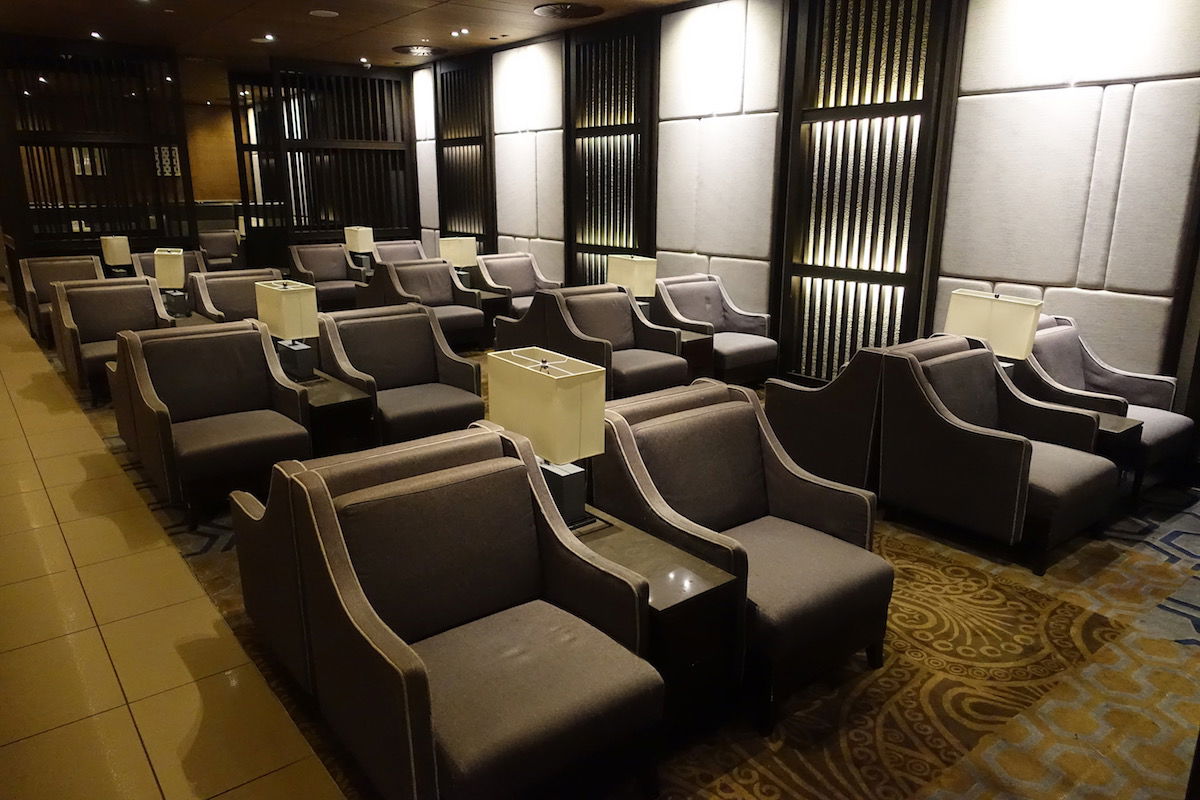 There's considerable overlap between LoungeBuddy & Priority Pass lounges
Best LoungeBuddy Uses Without Priority Pass
I think there's not all that much point in focusing too much on the best LoungeBuddy uses if you don't have Priority Pass. The best use of a lounge visit is going to be when you're at an airport with a long layover and want somewhere to kill time.
There's no point in flying somewhere just so you can use a great contract lounge.
In general, I'd say:
Lounges in Asia are going to be better than lounges in the US
I'd decide which lounge to visit based on how long your layover is
The cost of access can vary greatly, anywhere from $15 to $89 per visit, and the pricing isn't necessarily reflective of the quality of the lounge
Given that the credit has limited validity, I'd always rather use it than "save" it for the future, since you never know when you'll next have a practical opportunity to use it
The moral of the story is that if you don't otherwise have a Priority Pass membership then just use it for anywhere you have a long layover, and you should get value out of it.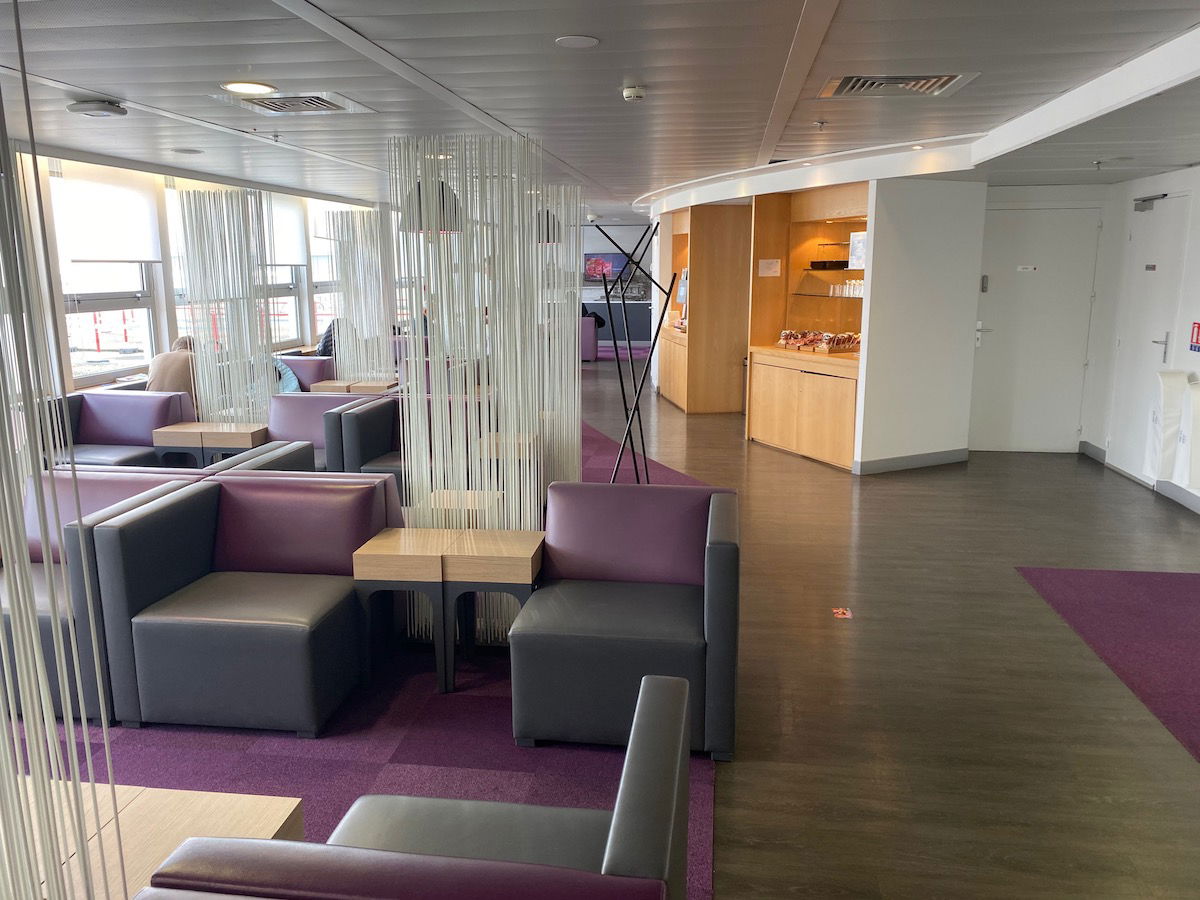 Even an average lounge will be better than sitting in the terminal
Best LoungeBuddy Uses With Priority Pass
To me, this is the biggest challenge. When I first heard about the Amex Green Card I thought that I'd literally get zero value out of the $100 LoungeBuddy credit, since I have a Priority Pass membership.
There's a huge amount of overlap between Priority Pass lounges and the lounges that you can buy access to through LoungeBuddy. But the more digging I've done, the more I've realized that there's definitely at least some value to be had.
Let's one again remember that this is a $150 annual fee card, and it offers $200 in annual credits. I value the $100 CLEAR credit more or less at face value, so is there any way I can get at least $50 worth of value from the LoungeBuddy credit, to more or less make this a card that's not costing me anything out of pocket?
With that in mind, here are some of the best uses of LoungeBuddy credits when you also have a Priority Pass membership, in no particular order:
Buy Access To The Plaza Premium First Lounge Hong Kong
I recently reviewed the Plaza Premium First Lounge Hong Kong, which is probably the best contract lounge I've ever been to. It has a la carte dining and complimentary 10-minute massages.
The lounge is accessible with Priority Pass, but there's a 250 HKD (~32 USD) co-pay. Alternatively, I could have purchased access outright through LoungeBuddy, which would have cost $89 for three hours (it's more expensive because it's the full cost of entry, rather than just the co-pay).
Even better, you could buy five hours of access for $99, while Priority Pass access is limited to three hours. So that would be a great way to use up the credit at once.
I recently got the Amex Green Card, so I'm totally kicking myself for not doing that, since the $100 credit for this year expires in a couple of weeks, and I probably won't be able to use it otherwise.
At a minimum that credit can be used for a Plaza Premium First Lounge Hong Kong visit once per year, which is awesome.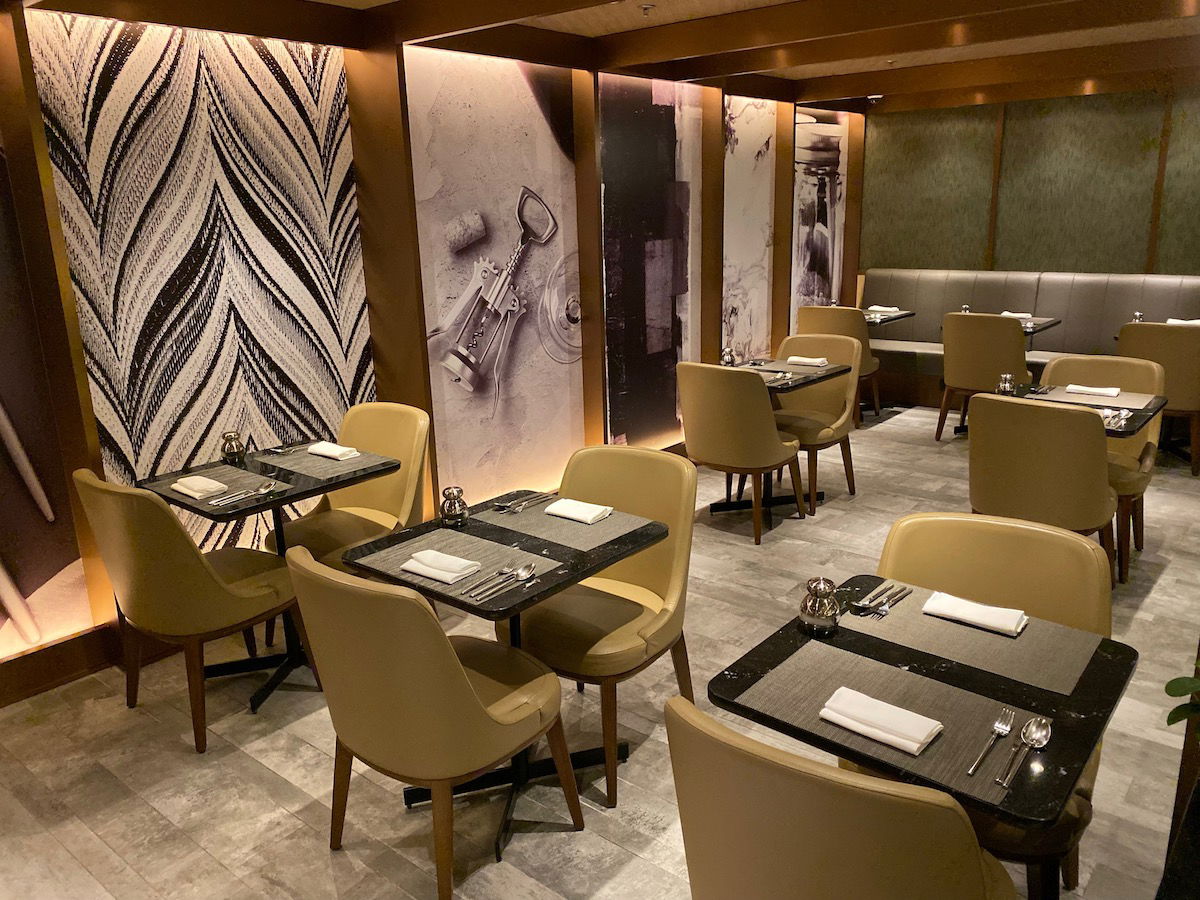 The Plaza Premium First Lounge features a la carte dining
Book A Room At The Dubai International Hotel
The Dubai International Airport Hotel is the airside transit hotel at DXB, and it's part of LoungeBuddy. For $143 you can book a room for six hours, which is an ideal option if you just have a quick transit.
After factoring in the $100 credit, you're really just paying $43 out of pocket for that, which is excellent.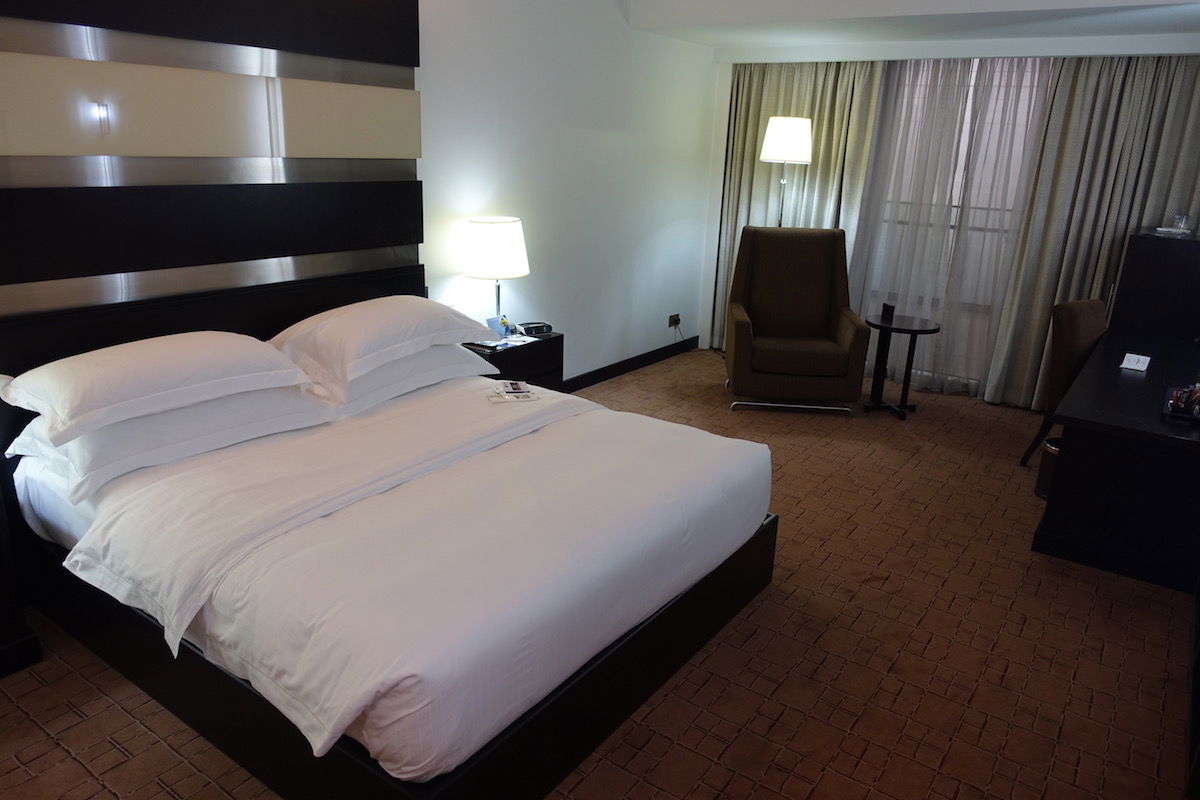 Nothing beats a hotel room during a long transit
Buy Lufthansa Lounge Access In The US
The only Lufthansa Business Lounge in the US that belongs to Priority Pass is the one in Detroit, but several more can be booked through LoungeBuddy.
So if you find yourself in a situation where it could be useful, you could buy access to any of the following lounges:
Lufthansa Business Lounge Boston for $69
Lufthansa Business Lounge Detroit for $39
Lufthansa Business Lounge New York for $49
Lufthansa Business Lounge Washington for $45
Note that access to some Lufthansa Lounges outside the US can also be purchased through LoungeBuddy, though at least select lounges in Frankfurt and Munich can be visited with an Amex Platinum Card.
But there are still some potentially useful lounge options outside the US through LoungeBuddy. For example, you can buy access to Lufthansa's Arrivals Lounge in Frankfurt through LoungeBuddy.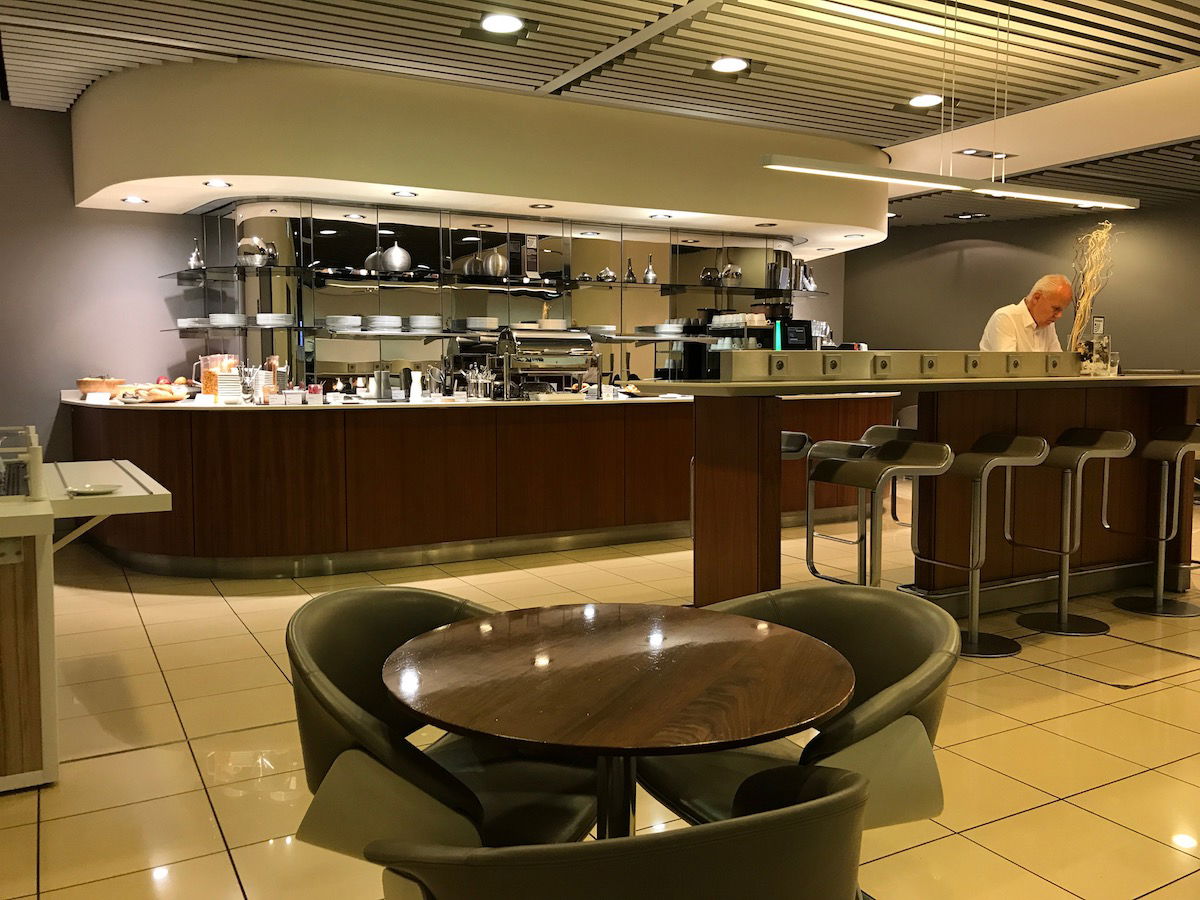 Buy Lufthansa Lounge access through LoungeBuddy
Buy Lounge Access For Friends & Family
LoungeBuddy lets you buy lounge access for others, so another great use of the credit could be to just buy access for friends and family, either when they're not traveling with you, or when you'd otherwise exceed your guesting limits through Priority Pass.
How To Buy Lounge Access With LoungeBuddy
Lastly, I just wanted to look at how the actual process of buying lounge access through LoungeBuddy works.
First, you'd want to select the airport and date you want to purchase lounge access for — you can buy access up to two months in advance.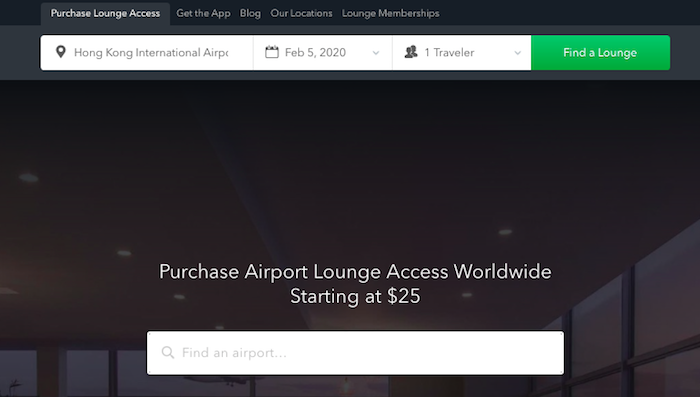 On the next page you'll see all the lounge access options at that airport, along with the prices.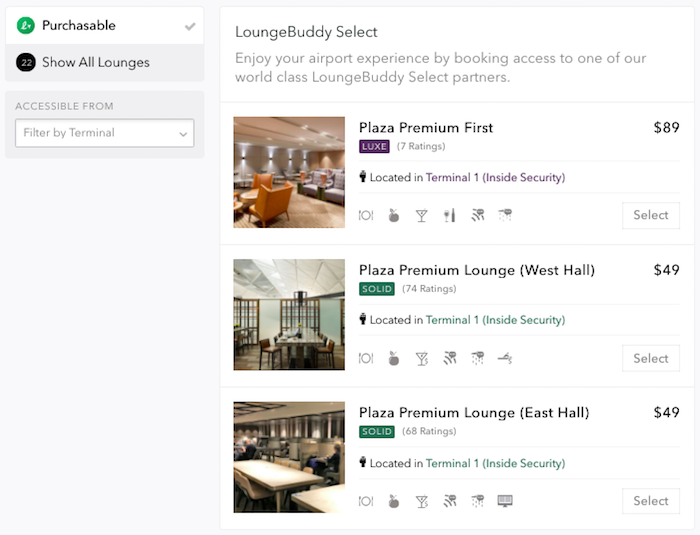 You can then select the lounge you want, at which point you'll be asked to choose the time you'd like to visit. Note that for most lounges you have to cancel at least 24 hours in advance for a full refund, and you can arrive within an hour (in either direction) of your selected time.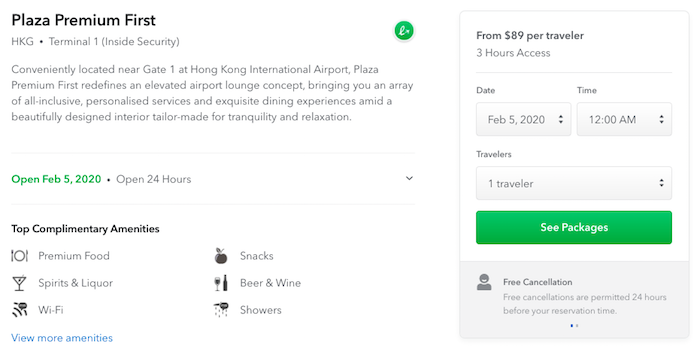 Then on the next page you'll see the different packages available, if there are multiple options. This can include different lengths of stay, for example.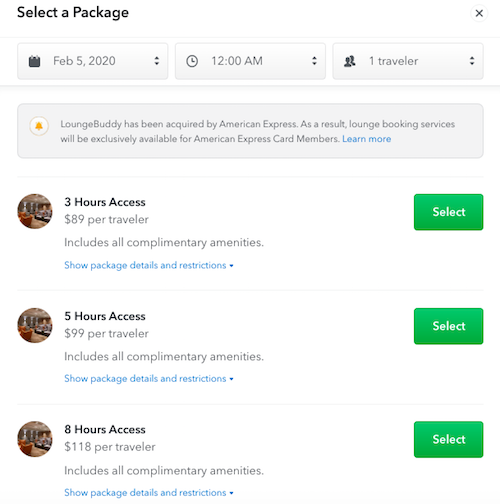 Then you'll be brought to the payment screen, where you just enter your card info and the name of the person who is visiting. You can buy access for other people, which is potentially a great opportunity.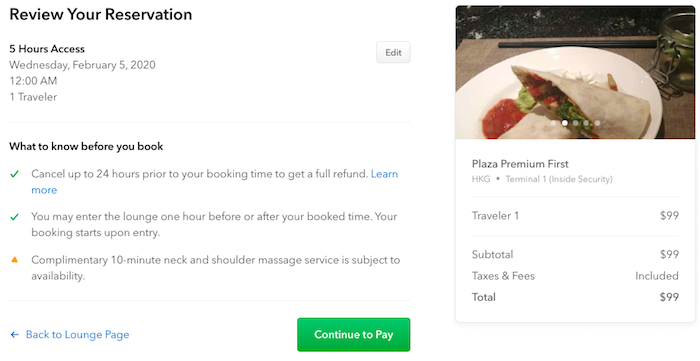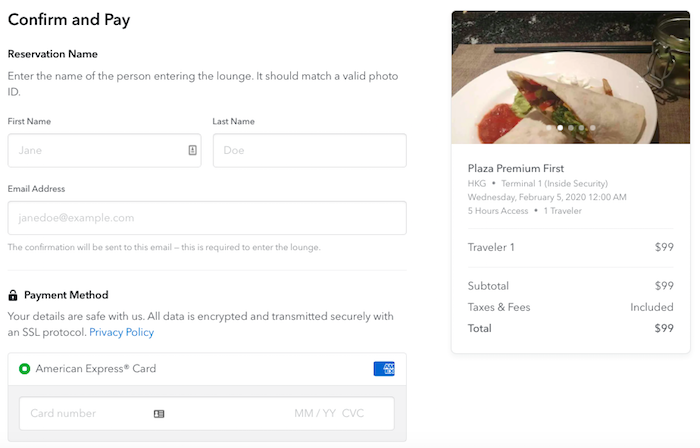 Bottom Line
The Amex Green Card is, in my opinion, the most well rounded and compelling Amex card for earning Membership Rewards points.
The card has a reasonable $150 annual fee to begin with, and offers 3x points on dining, travel, and transit.
Beyond that, the card offers up to almost $300 in credits. Initially, I thought I wouldn't get much value out of the LoungeBuddy credit due to my Priority Pass membership, but after doing some digging I think I'll at least get some value out of it, even if it's just for one Plaza Premium First Lounge HKG visit per year.
Are there any other great LoungeBuddy credit uses I'm missing?
The following links will direct you to the rates and fees for mentioned American Express Cards. These include: American Express® Green Card (Rates & Fees).