For quite a while now, American has been in the process of refreshing their longhaul fleet. This is happening both in the form of taking delivery of new planes (including Boeing 787s and 777-300ERs), as well as retrofitting existing planes with new cabins (including their 767-300s and 777-200s).
I love American's 777-300ERs, as they feature reverse herringbone seats in business class, which are licensed from Cathay Pacific (which is why they're virtually identical).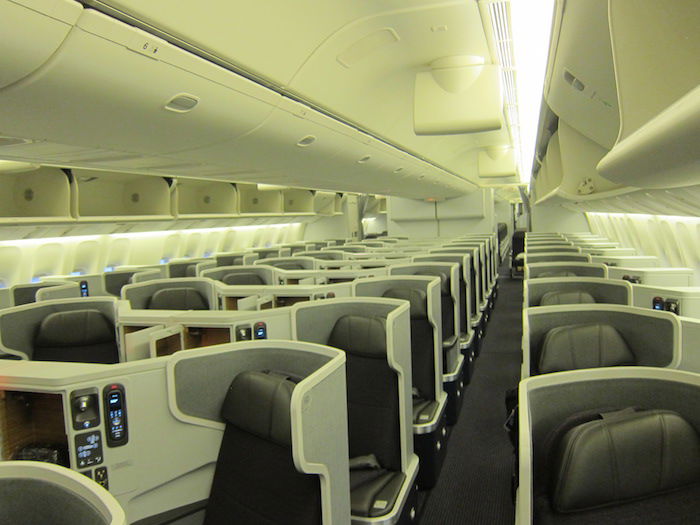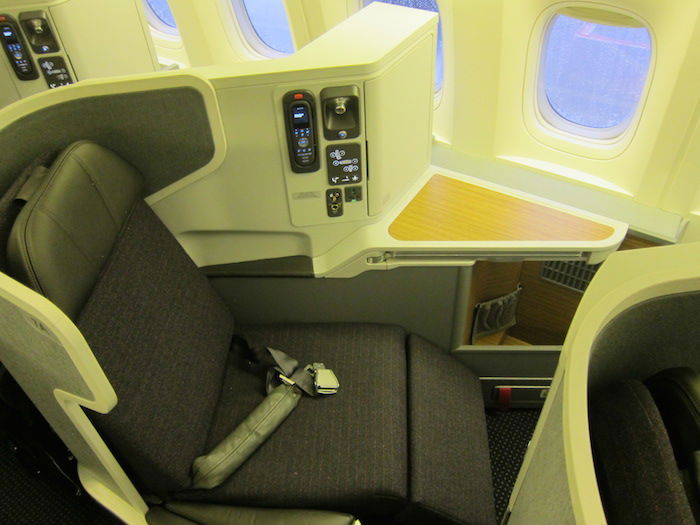 Originally most people assumed that American's 777-200s would feature those same seats, given that the "bones" of the cabin are the same. However, American instead decided to go with a different seat. While I haven't flown the plane yet, based on what I've heard the seat isn't quite as spacious as the 777-300ER business class seat.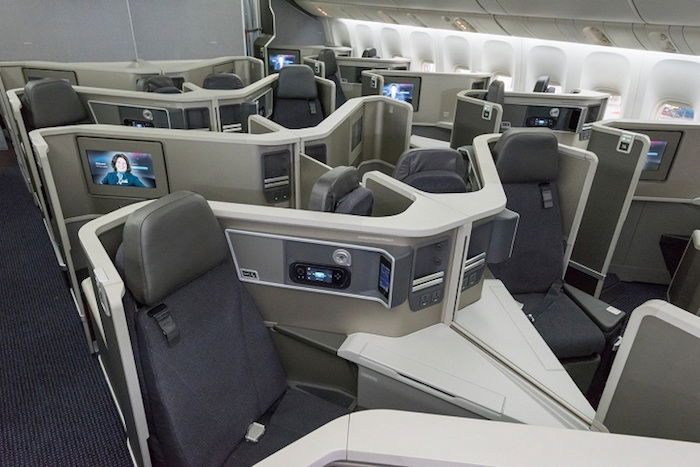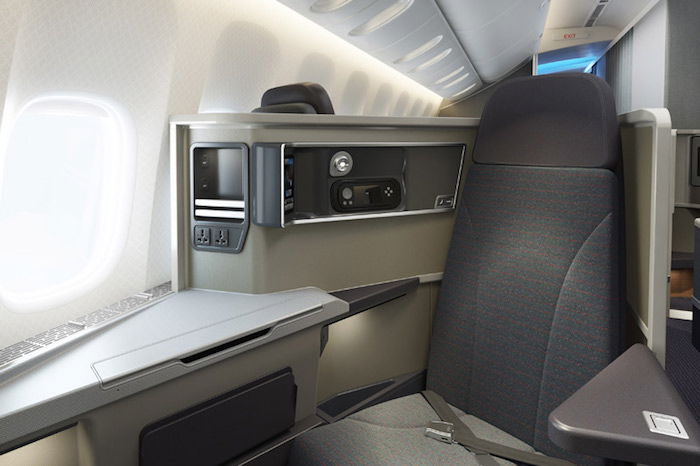 So why did American go with a Zodiac seat on the 777-200 rather than the same seat as the 777-300ER? Apparently because the reverse herringbone seat was only licensed for the 777-300ER, and it was cheaper for American to come up with a new seat design altogether, rather than license that seat for the 777-200 as well.
As some have probably noticed, American has been slower than expected with reconfiguring the 777-200s. So far a handful of the 777-200s feature the new business class product. That's because the seat manufacturer hasn't been delivering on their promised time schedule, and American has also had quality issues with the seats (for example, there are issues with the center partitions of the business class seats).
While we don't have all the details yet, due to these problems American is apparently dumping Zodiac as their seat manufacturer for the 777-200 and future Boeing 787-9s.
Via Runway Girl Network, an American spokesperson is quoted as saying the following:
"Our Business Suite supplied by Zodiac is an excellent product with good reviews, but the seats are far behind schedule and continue to cause significant delays to our plans to improve the travel experience for our customers. We're confident that selecting a new vendor now will provide enough time for our partners to install a new seat-type on the 787-9, which is scheduled for delivery in 2016."
So what does this mean going forward?
"The 787-8 program will remain unchanged and deliver in its entirety with the Zodiac Business Suite. This will include the last three aircraft that deliver in 2017 after American takes a break for some 787-9 deliveries."

About 13 777-200 aircraft are being retrofitted with the Zodiac Business Suite – these aircraft will have 260 seats, notes the airline. "As we work with Zodiac and a new vendor on seat deliveries, we'll determine which 777-200s with the 289 seat configuration will have the new seat type."
They must have been having some serious issues to make such drastic changes. This means American will now have three kinds of new 777 business class seats — those on the 777-300ERs, and then two types on the 777-200. And then they'll also have two types of 787 business class seats — those on the 787-8, and then a different kind for the 787-9.
So those old 777-200 cabins might be around for quite a while.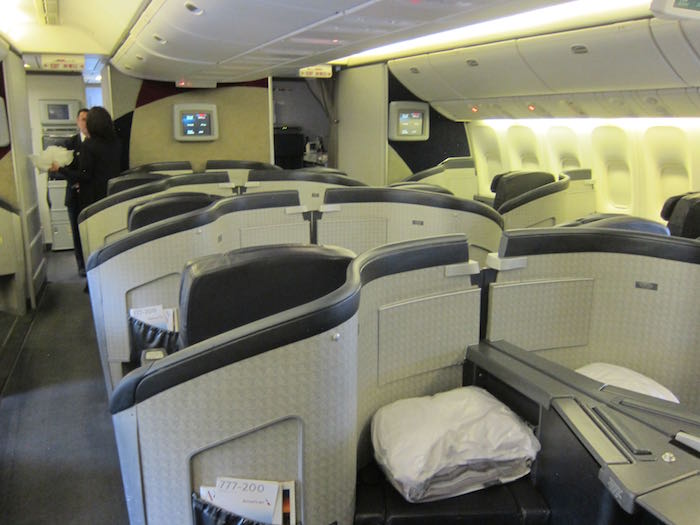 Have you experienced American's new 777-200 or 787 seats? What did you think of them?