Late last year American announced that they planned on adding a premium economy cabin to much of their longhaul fleet. While the airline has long offered an extra legroom economy section, this is the first time they're offering an actual premium economy cabin.
The premium economy cabin is debuting on American's new Boeing 787-9 aircraft, though will eventually also be added to their A330s, 777s, 787-8s, and A350s.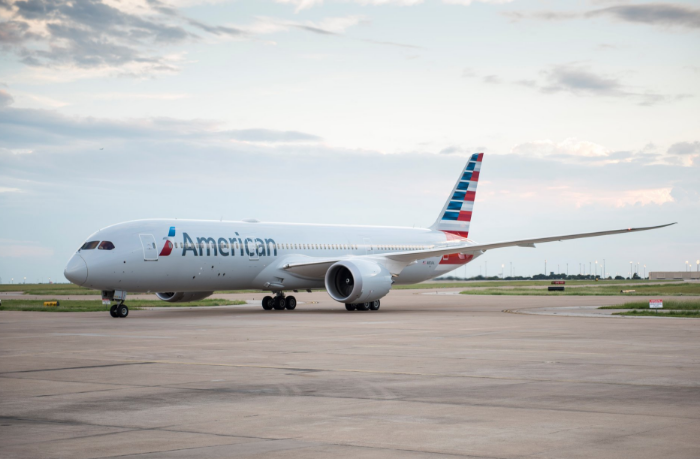 American's 787-9
In July we found out that the first longhaul routes to feature American's premium economy cabin would be from Dallas to Sao Paulo and Madrid as of November 4, 2016. (in the meantime, American is flying the 787-9 between Dallas and Los Angeles).
What's interesting is that for the time being American isn't actually selling the premium economy cabin. Instead they're simply selling premium economy as Main Cabin Extra, meaning eligible elite members can reserve those seats for free when booking economy, or non-elite economy passengers can pay a nominal fee to select those seats.
Premium economy is a huge upgrade over economy (and even over Main Cabin Extra), given that the seats are more or less like domestic first class in terms of the amount of personal space.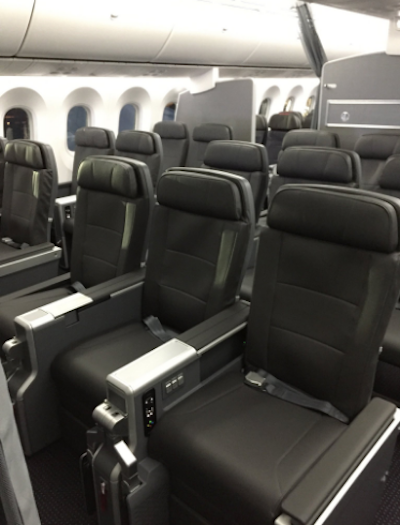 American's 787-9 premium economy
I suspect the reason American isn't yet selling premium economy is because they needed time to figure out service procedures, catering, fares, upgrade policies, etc.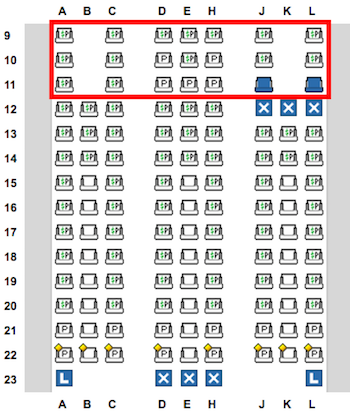 However, it looks like American has finally decided when they'll start selling premium economy seats. JT Genter from The Points Guy notes that American is blocking all premium economy seats for travel starting April 2, 2017. So they're not selling those seats yet, but also aren't letting people assign them when booking economy tickets, as they did before.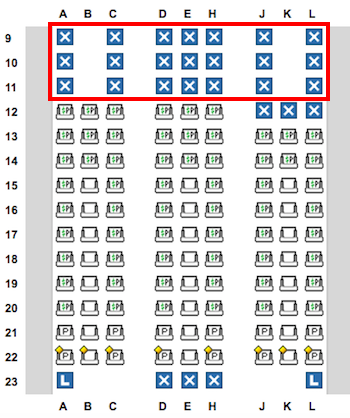 This certainly suggests that American plans to sell premium economy seats for travel as of that date. I suspect the actual sale of these seats will begin in the coming weeks, since they'll want to start selling these seats months before the service is formally introduced.
It'll be interesting to see:
What kind of fares American charges for premium economy (for transatlantic flights, I suspect they'll be in line with what British Airways charges, given their joint venture)
What American will do about upgrades, given that currently systemwide upgrades and mileage upgrades are only available to the next cabin of service (as of this year American only gives Executive Platinum members four of these, rather than the eight they got previously, so this would be a further devaluation of the benefit, as it would mean the upgrades are only valid from economy to premium economy or from premium economy to business on select planes)
Whether American will allow AAdvantage members to redeem miles for travel in premium economy (I suspect they will eventually, so it's more a question of "when" rather than "if")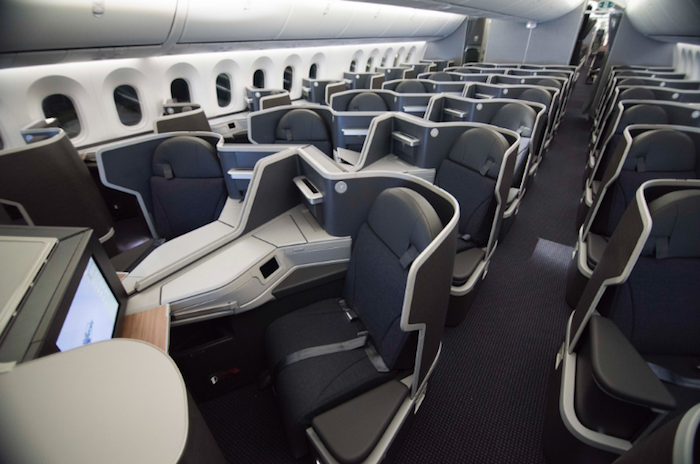 Will upgrading to business class soon be much more expensive?
I'm sure we'll have answers to all these questions soon. In the meantime, it looks like you have until April 1 to select a premium economy seat at an economy price… as of now.